Management Consulting
Management consulting is a service provided by consulting firms to help their clients improve the effectiveness of an organisation's strategy, operational processes and structure.
Consultants give advice and solve complex issues. They identify areas where the company could add value, improve business performance and help develop skills within the organisation.
They might be commissioned to devise a strategic plan to achieve a specific goal for the company – like boosting growth or actioning a specific project. Or they might advise on cost-saving initiatives or new approaches.
On a typical contract, several solutions will be proposed in a large report, which will include forecasts of KPIs for each potential scenario.
Larger consulting companies offer an entire end-to-end solution, focusing on the organisation as a whole.
Smaller consultancies might specialise in just one area (HR or marketing, for example) or a specific target (eg reducing costs) and offer a solution specifically for operations in that field.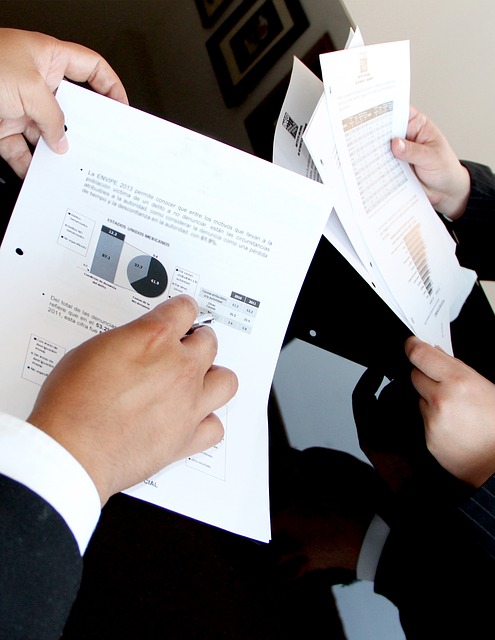 What Does a Management Consultant Do?
A management consultant will make recommendations to help make a company's operations more streamlined and, in the long run, help the company to boost its productivity and profitability.
Organisations enlist the help of a management consultant for a wide variety of reasons. In all cases, they want an unbiased business expert to look at the workings of the company as an outsider, with no prior knowledge of why things are done a certain way.
They may also need the expertise of a consultant to help with a specific project, typically because they don't have an employee in-house who is experienced, knowledgeable or capable enough to take it on.
Management consultants usually look at any or all of the following aspects of a business:
Human resources
Marketing
Business strategy
IT and comms
Supply chain
Finance
They work across many different industries and sectors, including (but not limited to):
Charities
Manufacturing
Utilities
Educational Services
Retail
Healthcare
Hospitality
Media
Public Sector
Government
Financial Services
The main responsibilities of a management consultant are, firstly, to gain an overview of the organisation, then to analyse the organisation and identify areas where improvements could be made.
Finally, (depending on the contract) they will implement new procedures and processes.
As a management consultant, your job role would involve:
Fully understanding the workings of the company – this includes looking at company processes and researching competitors, supply chains and other key influences on the organisation's operations

Collecting feedback from staff, senior management and any other stakeholders

Running focus groups

Collecting data from different areas of the company and analysing it

Identifying issues and making suggestions for how to resolve them

Creating proposals for what you plan to do (based on your findings) and presenting them to the client's management team

Implementing your solutions and supporting the organisation in carrying forward your recommendations

Managing projects and teams
Specialisms In Management Consulting
Management consultancy firms vary in their specialities, and are largely dependent on the quality and knowledge of the consultants who work there.
Consulting advice encompasses a wide variety of management issues that can be divided into the following categories:
Strategy Consulting. Offering advice on a project-by-project basis. This might include corporate strategy; business case development; new market entry; growth strategy; due diligence of potential acquisitions/disposals; long-term planning; company reorganisation; rationalisation of services and products; company appraisal.

Operational Consulting. Cost reduction and productivity; process improvement; production control; colleague incentives; quality control.

Marketing Consulting. Market research and forecasting; training of the sales team; market positioning and strategy; organisation of retail and wholesale outlets.

Financial Consulting. Budget control; profit planning; financial administration and technology implementation; cost reduction and efficiencies.

Human Resources Consulting. Specialist HR advice on talent acquisition and rewards; policy; planning; enrichment; evaluation. Also assisting with organisational design and restructuring.

Technology Consulting. Development of technology architecture; technology infrastructure; complex programming; defining needs; software provision; systems design and analysis; computer feasibility studies.

Applications Consulting. Provide advice on issues related to large-scale implementation of data software applications.

Environmental Consulting. Development planning; economic research; cost-benefit studies; social analysis; physical, economic, sociological and ecological studies.

Quality Management Consulting. Setting strategy; processes and/or policies; performance measurement; customer satisfaction; people management.

Outsourcing Consulting. Management of outsourcing projects such as IT, HR or finance.
The difference between a consultancy firm and a professional services firm is becoming increasingly blurred. Nowadays, it is common for large firms to provide several, or even all, consultancy specialisms.
The UK's largest professional services firms with consulting arms – often referred to as 'generalists' because of the range of services they offer – include PwC, Deloitte, KPMG, Accenture and EY.
What Is the Difference Between Management and Advisory?
Advisory contracts require a consulting or professional services firm to give advice but not to perform any material work for the company.
For example, a company may have a financing problem and will source the advice of a professional services firm to provide a detailed list of possible solutions, forecasts and outcomes.
A one-off fee will be charged for this advice and the receiving company may choose to follow or discard the advice at its own risk.
Consultancy extends the role of advisory to include undertaking the work on behalf of the client.
A common example in the financial services sector might be the following:
If a company is performing an acquisition, a professional services firm or consultancy firm may advise on the acquisition. If the decision to acquire goes ahead, the consultancy firm may then be required to come in and perform the mechanics of the acquisition, which may include due diligence and legal services (these fall under the category of 'Transaction Services').
Generally speaking, professional services firms have restrictions placed upon them as to who can be advisory/consultancy clients.
For example, a client cannot be both an audit client and a consultancy client, as this violates the independence of the auditor.
What Qualifications/Skills Do You Need?
As with any industry where competition is fierce, any commercial experience you can gain before applying for graduate training schemes or a first job is likely to be beneficial.
In addition to commercial experience, employers like to see that you take part in extracurricular activities. Team sports and club membership, for example, suggest you have good team-building skills, organisational skills and, perhaps, even business and finance experience.
Management consultancies tend to take graduates with a 2:1 or above in any degree discipline, but a degree in a numerical or analytical subject – economics, maths, science, finance, engineering – might give you an advantage.
If you are looking to work in a specific sector or industry (like healthcare, for example), a relevant degree could help your application.
Similarly, a postgraduate qualification like a Master's or PhD might allow you to go straight into a higher position, rather than starting at the bottom and having to work your way up.
The Masters in Business Administration (MBA) or Masters in Management (MiM) are two favourable qualifications that may enable you to enter the profession at a senior level.
It's a good idea to become a member of the Institute of Consulting (CMI), or any other relevant organisation, to show your commitment to the profession.
The key skills you will need to demonstrate at interview to be considered for a management consultant role are:
Working Conditions
Consulting work is project-driven with relatively challenging timelines – there might be times when you are expected to work long hours to meet deadlines, and it is not uncommon to be on call 24 hours a day.
The job itself can be intense, with a lot of pressure and responsibility falling solely on you.
Many firms are addressing the need for a positive work-life balance and offer flexible and part-time working, as well as working from home. That said, this is a role which often involves being away from home – either due to long commutes or physical relocation – because there is a need to spend a lot of time getting to know the company to fully understand its operations.
Some companies have international offices, which opens up opportunities for travel and work abroad.
It is worth thinking about your personality and whether you would cope with the unknown in a management consulting career. If you are a person who likes not knowing what the day holds, what office they will be sitting in and the type of work they will be doing, consultancy may offer you the buzz you crave.
If you are a person who likes structure and routine, this might not be the profession for you.
New graduates usually start their careers as an analyst or junior consultant, before progressing to a full consultancy role.
Starting salaries vary depending on which area of consulting you work in (e.g. strategy, operations or technology) but are higher than most other non-investment bank graduate positions. Generally, starting salaries in London are in the £30,000+ bracket.
After around three years, you will likely have progressed to a senior consultant (or senior advisor/senior associate) or a manager, and will lead a team of your own. As a senior consultant or manager, salaries typically rise to between £45,000 and £50,000 – but this is also dependent on your performance.
A senior management consultant with significant experience could earn in the region of £130,000 – possibly more if they have access to a generous bonus scheme and/or profit share scheme.
From here, you could opt to specialise in a certain area and become an expert in that field. Some consultants progress to partner or director, and are responsible for generating new business and managing the strategic growth of the company.
There are several professional qualifications which can be obtained while working. Popular choices are the CMI's Level 7 in Professional Consulting and its Certified Management Consultant (CMC) programme.
Final Thoughts
A career in management consulting will likely prove to be intellectually challenging and financially rewarding. No two days are the same and you will get the chance to experience different companies and their different ways of working, as well as unique challenges.
This constant variety of work means that you will gain a substantial amount of experience in a relatively short amount of time.
Competition for positions at consulting firms is fierce. You will have to show your passion for a career in the field, academic intelligence and knowledge of the industry (best acquired through work experience or an internship) to be in with a chance of attracting an offer from the firms you most want to work for.
---