The UK's Best IT Apprenticeships
The perception of apprenticeships has changed in recent years; what was once seen as a route for those with lesser academic ability is now considered to be on a par with a degree course.
Many employers are attracted to the prospect of starting from scratch and training up individuals in line with their company values and processes.
Here are some things to consider when deciding whether an IT apprenticeship is right for you:
Do You Know What You Want to Do?
Degree courses offer more choice when it comes to IT. If there is a specific area that you are passionate about want to specialise in once employed, a degree in that area might be the best route to take.
If you have a broader interest in IT and want to be exposed to a range of different topics to see which you enjoy most, an apprenticeship could be for you. Software development, sales and marketing, data analytics, IT support, cloud computing, and cybersecurity are just a few of the apprenticeships available.
What Is Your Learning Style?
If you enjoy practical, hands-on work rather than sitting down learning in a classroom, an apprenticeship may offer the stimulation you need.
On a degree course, you might watch a PowerPoint presentation about cyber-attacks, take notes on the protocol for dealing with one, and then write an essay demonstrating you have understood the principles.
On an apprenticeship, however, you would receive a phone call from a client alerting you to a cyber-attack and have to deal with it yourself. The latter is often a way of working that suits technically-minded individuals far better.
Is Money an Issue?
An apprenticeship doesn't cost the employee anything and often attracts a good salary. In contrast, undertaking a degree course often leads to thousands of pounds worth of long-term debt.
Apprenticeships don't always lead to full-time employment with the company, but it is unusual for a company to let a successful apprentice go at the end of the programme (given they have invested so much time in that individual).
Career Prospects
Leaving university with a degree in IT and heading out into the world of work can often be a daunting prospect, given the competitive nature of the industry.
Graduate schemes are sought after and, for every job advertised, there are likely to be numerous individuals with the same or similar qualifications as you.
An apprenticeship often means starting on a lower salary compared to that of an entry-level job or graduate role. But once you have that apprenticeship, you are either offered a job by your employer or your industry experience will make you highly employable.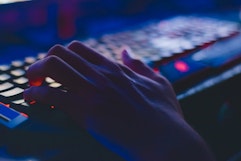 The UK's Best IT Apprenticeships
For more information on what an apprenticeship is, see our article: What is an Apprenticeship?
Who Can Apply for an IT Apprenticeship?
You must be over 16 to undertake an apprenticeship, but there is no upper age limit. You must be living in the UK and not be in full-time education.
Individuals embarking on an apprenticeship should not already have qualifications equivalent to that which they will achieve on the apprenticeship.
You can, however, begin an apprenticeship at the same level (or lower) if you need to gain new skills, and the subject of the training differs from any funded training you have undertaken previously.
Existing members of staff can be put on an apprenticeship programme, providing they are new to the role or have been given additional responsibilities.
There are four different levels of digital apprenticeship:
Intermediate – Level two and equivalent to GCSEs
Advanced – Level three and equivalent to A-Levels
Higher – Levels four and six and equivalent to a foundation degree or higher
Degree – Level six and equivalent to a bachelors or masters degree
Entry requirements differ between employers but, as a rule, level three digital apprenticeships require you to have at least five GCSEs or equivalent at Grade C or above; these must include Maths and English.
Entry to a level four digital apprenticeship will depend on the employer, but usually, employers require candidates to have completed a relevant level four apprenticeship and have two or more A-levels.
What Will Happen on an IT Apprenticeship?
As an IT apprentice, you will be employed for at least 30 hours a week on minimum wage or above. Your programme will last a minimum of 12 months; most IT apprenticeships last 24 months.
You can expect some off-the-job training, which is designed to develop your knowledge and skills in line with your apprenticeship targets. This could include industry visits, online learning, shadowing and role play.
At the end of the programme, you will complete an end-point assessment, which will be managed by an independent assessor.
Digital end-point assessments require you to have a portfolio with key pieces of work you have completed on your apprenticeship, a project, and a reference from your employer.
The assessment includes an interview with the external assessor, and on completion, you will receive a grade.
Tips for Finding an IT Apprenticeship
If you have an IT company in mind that you would like to work for, take a look at its website to see if tit has any information about apprenticeship opportunities. Large companies often have a permanent apprenticeships page with 'register your interest' options to get the process started.
If you want to know about all the opportunities available in your chosen subject, a good place to start is the gov.uk website. Creating an account will ensure you get alerts when an apprenticeship that suits your criteria is listed.
Job sites like Indeed, Reed and Total Jobs often list apprenticeships. UCAS provides a platform from which to search for apprenticeships; IT is one of the categories.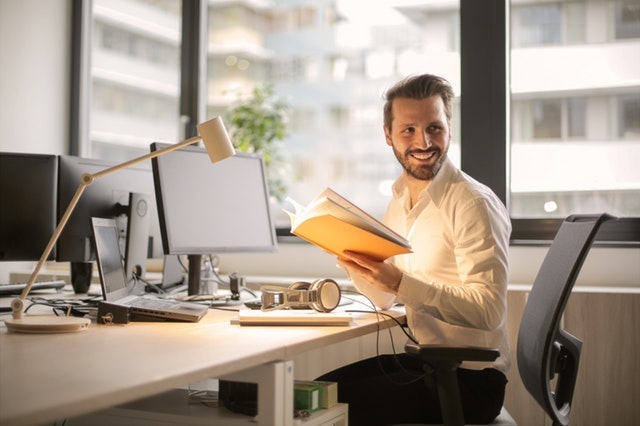 The UK's Best IT Apprenticeships
10 of the UK's Best IT Apprenticeships
1. IBM
The IT-focused apprenticeships offered at IBM are:
Technology Sales
Software Developer
Junior Technical Consultant
Test Engineer
Apprenticeships at IBM start at level three and go up to level six. Roles are available throughout the year and the starting salary is £20,000 per annum.
For more on the interview process at IBM, see our article: IBM Interview Questions
2. Google
In the UK, Google offers IT apprenticeships in Infrastructure Technology (level 3), and Software Development (level 4).
The salary ranges between £15,000 and £18,000 depending on the apprenticeship. Applications are submitted in October for a start in the following October.
3. Accenture
Accenture is one of the largest technology and consulting firms globally. The company offers one apprenticeship, which sees the employee working towards achieving a BSc(Hons) in Digital & Technology Solutions.
Details of the apprenticeship vary from scheme to scheme, which is based on location – but the majority are three or four-year courses.
For more on the application process at Accenture, see our article: Accenture Application Process & Interview Questions
4. EY
EY offers an apprenticeship in IT Risk Assurance – Technology Risk. This is a 4.5-year programme offering a salary of up to £21,750.
The company also offers a degree apprenticeship in Digital and Technology which, on completion, is awarded a BSc degree in Digital & Technology Solutions.
For more on the interview process at EY, see our article: EY Application Process & Interview Questions
5. KPMG
KPMG offers a five-year Software Engineering apprenticeship which results in a BSc degree in Digital and Technology Solutions.
The apprenticeship is based in London and entry requirements demand a minimum of 104 UCAS points and specific A-Level subjects.
For more on the application process at KPMG, see our article: KPMG Interview Questions & Application Process
6. Civil Service
The Civil Service offers a fast track apprenticeship scheme that offers candidates a choice of six accredited apprenticeships – including Digital Data and Technology.
Depending on your placement, you will study one of these level four standards: 
Work Engineer
Data Analyst
Software Developer
Software Tester
IS Business Analyst
The four-year programme offers a starting salary of up to £27,000 per annum.
7. Microsoft
Microsoft offers its apprenticeship scheme through different partners. Firebrand, GK Apprenticeships, Intequal, Risual and QA all provide three- or four-year IT apprenticeships as part of Microsoft's scheme.
Apprentices earn between £15,000 and £20,000 per annum.
8. National Grid
The National Grid offers digital apprenticeships in IT and cybersecurity.
The company offers its apprentices a starting salary of £24,017, as well as full-board accommodation at the company's academy.
9. JP Morgan
JP Morgan offers a Technology graduate-level apprenticeship and a Technology Degree Apprenticeship Programme.
The graduate-level apprenticeship is a 24-month programme. Upon completion, candidates will achieve a Diploma for Information Technology and Telecommunications, an HNC qualification (level 7), and additional HND units (level 8) in Software Development or Computer Science. 
The degree course is a four-year programme, resulting in an honours degree.
For more on the interview process at JP Morgan, see our article: JPMorgan Application Process & Interview Questions
10. The BBC
The BBC offers a cybersecurity and a Data Science degree apprenticeship. Cybersecurity is a level four apprenticeship lasting 18 months.
The degree programme is based in Glasgow and offers a starting salary of £14,250 per annum. On completion of the degree apprenticeship, candidates are awarded a BSc Honours degree.
Final Thoughts
Previously associated with trades like carpentry and engineering, apprenticeships offer an alternative for those who find academic study challenging, or simply want to learn by doing.
An IT apprenticeship allows you to earn as you learn, getting hands-on experience in a real working environment.
---