Work Experience, Placements & Internships
All products and services featured are independently selected by WikiJob. When you register or purchase through links on this page, we may earn a commission.
The term 'work experience' is a general term referring to any time spent experiencing what a place of work is like.
The terms 'placement' and 'internship' refer to a more considered period of pre-career full-time work experience. The experience is usually obtained at a company a person has an interest in working for, and is held during or just after an undergraduate or postgraduate degree course.
There are subtle differences between these terms, and they are often misused by employers. Therefore, it's important to fully understand what type of work experience you should seek to support your career aspirations.
Experience in the workplace prior to a first job has become increasingly important to employers; many consider that no amount of study can adequately prepare an individual for the world of work.
Therefore, those who have real hands-on experience in the workplace often have an edge on those that haven't.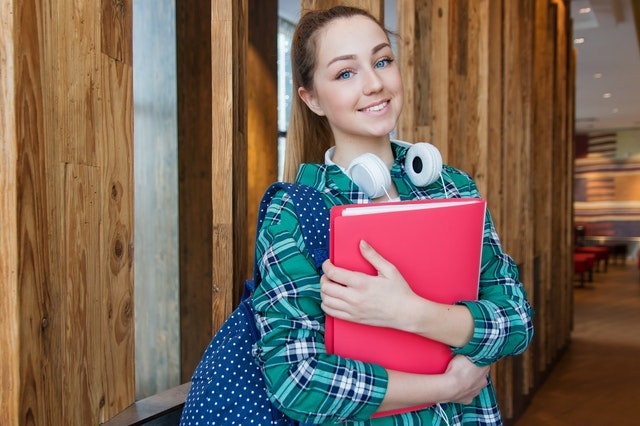 Work Experience, Placements & Internships
Work Experience
Previously, the term 'work experience' referred to a short amount of time spent with a company, gaining first-hand experience in a real working environment.
It was usually one or two weeks, commonly undertaken in the last few years of compulsory education.
In recent years, the term has come to encompass any experience in the workplace – whether volunteering for a charity two days a week or shadowing a vet for a week.
Given its broad parameters, work experience usually sees an individual giving low-level support to a company – shadowing employees rather than taking on any significant responsibility.
Work experience placements are very rarely paid positions.
Internships
The term 'internship' is commonly used by City firms such as accountants, investment banks and management consultancies.
An internship can last anything from a month to a year and may involve some travel. Some internships – especially those offered by large companies, are structured with training included, making them similar to a graduate role.
Internships are considered to be a step up from work experience. You are no longer just shadowing: you will be treated much more like an employee, often having your own desk.
You will likely be asked to complete certain tasks on your own that carry an element of responsibility.
Internships are usually offered to students and graduates outside of university term time (whereas placements are usually held during university term time).
Often, a summer scheme internship for a large company can lead to a place on their graduate scheme.
There are varying degrees of academic worth where internships are concerned:
Some internships are compulsory on university courses, and so an individual might embark on one which bears no resemblance to their studies or final career aspirations, purely to gain some experience in a working environment.

Internships offered by professional services companies are often considered to be the first rung on the career ladder for those entering the industry. They offer progression, training and vital experience.
Internships are often unpaid. However, there is growing emphasis on the need to pay, since interns are often doing a similar job to full staff members.
There are of course many valuable reasons to do an internship aside from monetary award, one of which is the opportunity to make excellent contacts for securing a job in the future.
Placements
The term 'placement' is usually used to refer to long or extended periods of internship held by students during a four-year university degree course. Typically these are specifically designed to accommodate a year 'in industry'.
Four-year degree courses with a vocational element are becoming increasingly popular and, consequently, more employers are now offering placements, including accountancy firms.
Unlike internships, placements are more rigidly assessed; they refer specifically to the individual's studies and are integral to the degree programme.
Often, an individual on a placement will be paid a salary and considered an official member of the team. Companies must pay the National Minimum Wage to anyone classed as a worker (although not if the placement is part of an academic course, or if the company is a registered charity).
A placement is the closest you can get to doing the real job; if you are going for a placement, there should be no question of whether or not this is the career for you.
Often, placements are seen as the 'bedding in' year, in which a candidate can get up to speed on exactly how they need to perform in the workplace and what the job involves.
Work Experience, Placements & Internships
Choosing the Right Path: Internship vs Placement
When embarking on any kind of work experience, it's important to fully understand what is expected of you and ascertain whether or not the position will meet your expectations.
Stories of being the 'tea maker' or having to work as many hours as full-time employees – but not get paid – are all too common. This is often because employers and recruiters do not use the terms 'placement' and 'internship' correctly when advertising positions.
An internship is a great way to immerse yourself in a real working environment and see if that type of industry/role is for you.
A placement, on the other hand, is not the route for those wanting to try out a job role.
Internships are more popular with those currently studying for a degree than those who have already graduated. It's often more difficult to secure and sustain an internship once you have a degree (largely due to the cost of living when you're not getting paid).
Placements are very similar to a first job; it is not uncommon for those who have graduated to secure a placement as a first step on the career ladder.
Final Thoughts
Work experience, placements and internships are all great assets to your CV.
In fact, any experience of working within an organisation in the industry you wish to work in is incredibly worthwhile and has many benefits:
It shows an employer that you have career motivation and strong commercial awareness.
Experience in a real working environment can also be crucial in helping you make a decision about your future career. For example, sitting in an office for nine hours a day on a work experience post might make you decide you want a role based outdoors.
Work experience can save you a lot of wasted time and effort working towards a career that simply isn't for you. Or it can confirm that your dream job is still your dream job, and give you the enthusiasm to put everything into the next few years of study.
---