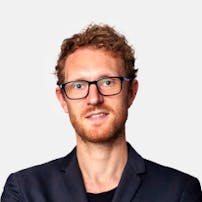 Author
Edward Mellett
Edward Mellett is an esteemed careers professional and entrepreneur, renowned for founding PracticeReasoningTests and co-founding WikiJob. WikiJob has rapidly grown, assisting over 500,000 candidates monthly in partnership with graduate employers and university career services.
A graduate in English Literature from The University of Manchester, Edward's academic background has significantly contributed to his career achievements. His work has been recognized widely, including invitations to discuss graduate careers on the BBC Today programme and BBC News. Additionally, his innovative efforts at WikiJob led to a nomination for 'most innovative use of technology' at the London South East Recruitment Awards.
As a UK Careers Expert with multiple BBC interviews, Edward Mellett has established himself as a guiding force for job seekers and professionals alike, merging his personal experiences with professional acumen to empower others in their career journeys.
WikiJob's Editorial Process
WikiJob employs experienced researchers, writers and subject matter experts to ensure articles are trustworthy, factually accurate and up-to-date.
Articles pass several reviews before they are published, and are frequently updated with the latest information. WikiJob makes money through advertising and affiliate links.
When you purchase a product promoted on our site, we may earn a commission. If you spot an inconsistency or something that isn't right, please let us know.
Articles By Edward Mellett