Planning a Successful Long-Term Forex Strategy in 2023
All products and services featured are independently selected by WikiJob. When you register or purchase through links on this page, we may earn a commission.
A list of the Top Forex and CFD Trading Brokers for November 2023 are:
Many forex traders find success using long-term trading strategies. Taking a long-term approach, also referred to as 'big picture' forex trading, involves keeping hold of a transaction for a long period while considering all the factors that affect a currency pair.
With the right planning and execution, one long-term position can be more successful than several short-term positions. When it comes to forex strategy, 'long term' refers to trades that can go on for days, weeks, months or even a year or more.
This method is sometimes known as positional trading, as it involves holding one position for an extended term.
Although long-term trading strategies can be lucrative, they probably suit a certain personality type that is willing to be patient and forgo the excitement of short-term trading.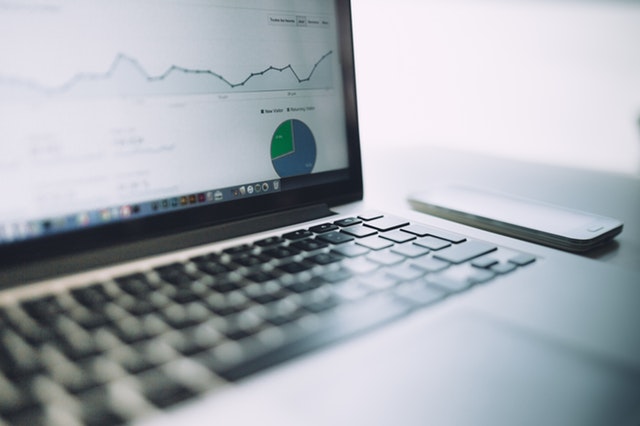 Why Is a Long-Term View Important?
Although short-term trading (such as scalping) in forex is popular due to its reputation for fast profits, a long-term view is essential for correctly assessing data (technical analysis) and economic conditions (fundamental analysis).
A longer-term view is important when looking at forex charts, as viewing over a longer time-scale will reveal more about upward and downward trends, rather than short peaks or troughs in hourly charts which could be misleading.
Fundamental analysis involves the monitoring of economic/political factors, interest rates, employment and the monthly Consumer Price Index (CPI) for the countries associated with currency pairs. Looking at these factors with a long-term view can help you ride out market volatility.
What Are the Benefits of Long-Term Forex Trading?
There are many strategies that forex traders can take but playing the long game has its own unique benefits:
Less stressful – As the position is held over an extended time, the small and fast changes seen on a daily basis are not particularly consequential – certainly not in the way they are for short-term trading. This makes a long-term forex strategy less stressful overall.

Less risk – Managing multiple long-term positions can bring in a more stable income and the trader is better able to monitor, predict and act upon changes within the market. Especially good for volatile markets, the trader can weather the short storms for the longer-term gain, often meaning less risk is involved.

Time-saving – Long-term trading strategies are less time-consuming than short-term ones, as there is no need for the trader to be at a computer for long periods. Initially, the trader must spend time tracking the markets and evaluating market forces before committing to a trade, but can then take a step back as they ride out market movements for an extended time.

Investment requirements can be lower – In a short-term trade, the aim is an increase of, say, 20 pips (percentage in points; the percentage of change in a currency pair). In a long-term trade, a trader can target 200 pips or even more. The initial investment can pay off tenfold if the trader is prepared to go for a long strategy.

Stop losses tend to work better on longer trades – On a short trade, once a stop loss is activated, the trade ends, resulting in losses. On a longer-term position, there is room for the market to experience short-term spikes and dips and then have the time to recover again with no stop loss trigger. The trade can then continue on its planned trajectory.

Long-term trends can be profitable – Careful tracking of all the economic and geopolitical factors involved over a significant period (months or even a year) can result in huge wins for forex traders. Perhaps the most well-known example is that of George Soros who carefully observed the British trying to fight against market forces by fixing their exchange rate in the face of joining Europe's Exchange Rate Mechanism (ERM) in the early 1990s. Predicting its failure, Soros heavily shorted the British Pound in 1992, pocketing $1 billion in the process. Playing to macro trends in this way is the perfect long term forex strategy.

Avoidance of spread costs – The spread is the difference between how much you can buy the base currency for compared to how much you can sell it for. Non-commission brokers use the spread to make money. The cost is built into the trade and it is incurred for every trade that is placed. For short-term traders, the spread is a frequent cost that must be considered when planning and strategizing. In contrast to this, if a long-term trader is running only one trade over a long period, the spread becomes negligible in the grand scheme of things.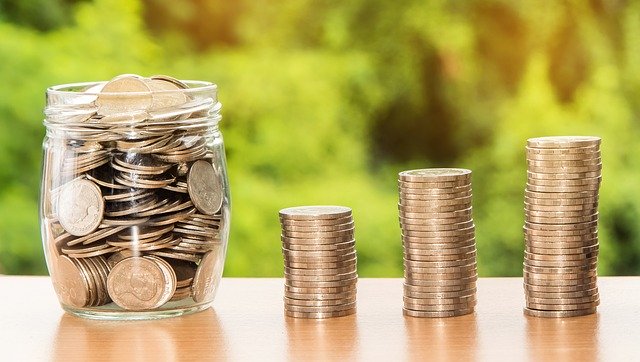 Top Tips for Trading Long Term
Step 1. Change Your Mindset
For many forex traders, the buzz of the trade is a huge motivating factor and the high frequency of short-term trades provides a constant thrill. Taking the long-term approach is seen by some as a slower and duller trading experience.
If a trader can get past this perception and mental block, there is a profit to be had.
It is widely acknowledged that psychological factors play a big part in trading in general. Greed, fear, overconfidence and disappointment can all come into play and the more time spent in front of the trading screens, the more likely that emotional and psychological factors will affect decision making.
A long-term trader negates some of this by having to spend less time actively trading. A well informed long-term trader has prepared for market variants and accepts that a volatile market will see significant changes throughout the course of a trade. This means that the process can become less emotive and more transactional.
Step 2. Set a Profit Target and Stop Loss
A profit target is a predetermined upper level at which a trader will close a trade. It is the opposite of a stop loss, which is the lowest point of pips from the entry price that a position can drop to before the trade is closed.
Both these limits provide sensible boundaries and prevent heavy losses incurred by emotional trading. It can be very tempting for an investor to hold their nerve when the market peaks, waiting for a continuation in the upward trend, but, inevitably, the trade comes crashing back down with devastating losses.
A profit target exits the trade before this happens, making sure that the trade has a successful outcome as the market peaks.
Step 3. Have a Strategy and Stick to It
A successful long-term forex strategy relies on thorough research and a clear plan. Although the plan can be adjusted as the trade progresses, sticking with it ensures that decisions are made based on facts and trends rather than on emotion.
Although it sounds obvious, many factors come into play with every trading decision made and it's very easy to deviate from the strategy, especially one being held over several days or months.
Before making any move, a trader should assess whether it's part of the plan, what's driving the decision and what is likely to happen as a result. Referring back to the initial strategy allows the trader to step back and make a cool-headed decision.
Step 4. Look at Weekly Charts and Trends
Checking daily charts can be very tempting, but in a long-term trade, daily changes are not particularly significant. Weekly charts give a clearer long-range view of what the markets are doing and any trends that are emerging.
Trends over a weekly time scale are larger and more significant in general. Reviewing the charts weekly also prevents a trader obsessively checking throughout the day, allowing for better time management and a more rational approach.
Step 5. Use Very Small (Or No) Leverage
Leverage (controlling a large amount of money using little of your own and borrowing the rest) is an important tool in a forex trader's toolbox. Although the higher the leverage, the higher the potential profit, it can also work the other way and generate substantial losses.
For a short-term trade where positions are relatively small, more leverage may be desirable. For a long-term position, the increased pips involved mean that high leverage can be catastrophic if the trade goes wrong. For this reason, high leverage is neither desirable nor necessary in long-term trading strategies.
Step 6. Swing Trading
Not every long-term position has to be over a course of weeks or months. A position held for more than a day can be considered long term when in comparison, many short-term trades last a matter of minutes.
One forex strategy to implement over a day or a few days is swing trading. Swing trading involves holding a trade for several days at a time, observing the price swings and exiting on an upward trend.
This method is ideal for an investor who doesn't want to trade throughout the day but who can observe the market once a day and can hold their nerve before acting. Waiting for the swing that occurs over a few days usually brings bigger results than short-term day trades.
Step 7. Factor in Your Costs
Long-term trading can incur different costs that need to be factored into planning, namely swap and rollover.
Rollover is the net cost of holding the position overnight. End of day is officially 17:00 EST which is 21:00 UTC. If a position remains open at this time, rollover costs will apply. It's not always a straightforward calculation, however, as holding a trade overnight can incur costs but it can sometimes generate a net return, depending on the interest rates of the currencies involved. This is known as swap.
Understanding the rollover and swap costs are important in planning long-term trading strategies.
Pros
Regulated by FCA, ASIC
No withdrawal fee for US clients
0% commission on stocks
Social and copy trading
Cons
Not available in every US State
More expensive than most of its competitors
No MetaTrader platforms
Below content does not apply to US users
Founded in 2007, eToro is considered a very low-risk broker as it is highly regulated by the Financial Conduct Authority (FCA) in the UK and many other regulatory bodies elsewhere.
Opening an account is free and you can access a $100,000 demo account to test the system.
It offers 47 currency pairs for trading. Spreads for forex trading have recently been significantly reduced and range from a very competitive 1 to 3 pips for major currency pairs.
Typical spreads for EURUSD and USDJPY trades, for example, are just 1 pip.
You can see the full list of spreads on the eToro website.
You'll need to deposit a minimum of $200 for Copy Trading, eToro's standout feature which allows you to follow other traders and copy their trades.
This forex broker is great for beginners due to its user-friendly interface and app and 24-hour customer support. It allows you to trade currencies, stocks and cryptocurrencies in one portfolio and the Copy Trading system is a great way to learn.
The company also offers trading courses and features a Learning Lab which houses a variety of tools to support clients with their trading experience.
To find out more, read our eToro review.
Don't invest unless you're prepared to lose all the money you invest. This is a high-risk investment and you should not expect to be protected if something goes wrong. Take 2 mins to learn more.
Pros
Highly regulated
Advanced trading tools
Account protection
Low trading fees
Cons
No US clients
Inactivity fee
Minimum deposit of $100
IG invented spread betting in 1974 and today is the world's leading online trading provider with more traders trusting them with their money than anyone else
IG is authorised and regulated by the FCA and provides traders access to over 18,000 markets. IG offers more 24-hour indices than any other provider, and extended hours on over 70 key US stocks 
For those who prefer to own the underlying asset, IG offers access to over 13,000 global shares and ETFs, or a wealth portfolio managed by one of their experts. 
Benefits:
Advanced platform and charting – L2 dealer, ProRealTime and MT4
Demo account
Extended trading hours
Extensive range of products
Daily expert analysis & educational resources
Round-the-clock customer service
Negative balance protection for retail clients
Based on revenue (published financial statements, October 2022). 24/7 excludes the hours from 10 pm Friday to 8 am Saturday (UK time), and 20 minutes just before the weekday market opens on Sunday night. 
Spread bets and CFDs are complex instruments and come with a high risk of losing money rapidly due to leverage. 68% of IG retail investor accounts lose money when trading spread bets and CFDs with this provider. You should consider whether you understand how spread bets and CFDs work, and whether you can afford to take the high risk of losing your money.
Pros
No buy/sell commissions and tight spreads
Leverage of up to 1:30
FREE unlimited Demo
2,800+ trading instruments
Real-time quotes and advanced analytical tools
Fast and reliable order execution
Cons
No API integrations
No social copy trading
Plus500 is a CFD provider and offers only CFDs.
Another user-friendly entry on our list of the best forex and CFD brokers in the UK is Plus500, providing an easy-to-use and accessible service.
You'll find over 60 CFD currency pairs with competitive spreads, no commission and available leverage of up to 1:30.
Although MetaTrader and cTrader are not available, Plus500's own platform is very user-friendly. It comes with a range of intuitive risk management features and is available on web and mobile.
Plus500 requires a minimum deposit of £100 if using a credit or debit card, and £500 if using bank transfer.
Plus500 UK Ltd authorized & regulated by the FCA (#509909).
CFDs are complex instruments and come with a high risk of losing money rapidly due to leverage. 81% of retail investor accounts lose money when trading CFDs with this provider. You should consider whether you understand how CFDs work and whether you can afford to take the high risk of losing your money.
81% of retail investor accounts lose money when trading CFDs with this provider. You should consider whether you can afford to take the high risk of losing your money.
Pros
Highly regulated
Advanced trading tools
Account protection
Low trading fees
Cons
No US clients
Inactivity fee
Minimum deposit of $250
Best for: On demand
Admiral Markets, rebranding to 'Admirals', describes itself as a 'full-spectrum financial hub'.
In practice, Admirals is a broker that offers several forex and CFD trading instruments in most currencies.
Founded in 2001, Admiral Markets is regulated by JSC, FCA, EFSA and CySEC, and offers traders access to both MetaTrader 4 and 5, with the opportunity to have several active accounts with different base currencies to take advantage of price instability.
There are several account types available, depending on the platform that you want to use.
On MT4, you can choose a standard account known as Trade.MT4. The minimum deposit for this account is 100 USD/EUR/GBP or equivalent, and you can trade 37 currency pairs as well as metal, energy, future, stock and bond CFDs.
In this account, the trading fees come from the spread, apart from with single share or ETF CFDs, which have a standard commission of 0.02 USD.
The Zero.MT4 account offers tighter spreads, with more currency pairs (45) but fewer CFD options.
The commission on forex and metal CFDs is 1.8 to 3 USD per lot, cash indices are 0.5 to 3 USD per lot, and energy CFDs are 1 USD per lot.
If you prefer the upgraded MT5, you can also have an Invest.MT5 account, alongside the Trade.MT5 and Zero.MT5. MetaTrader 5 accounts have access to more trading instruments in both Trade and Zero, but the Invest.MT5 is designed purely for buying stocks and ETFs, with more than 4,350 stocks and 200 ETFs available and a minimum deposit of 1 EUR/USD/GBP.
Deposits are free using bank transfer, card, PayPal or Klarna, but there is a 0.9% fee (or $1 minimum) for deposits made using e-wallets like Neteller or Skrill. You can have one free withdrawal a month as a bank transfer, but two if you use PayPal or e-wallets.
Admirals is available as a trading app on mobile as well as web and desktop, and the user interface and real-time trading that is available across platforms offer a seamless user experience.
The research and analytics are extensive, with technical and fundamental analysis alongside trading news, market sentiment and a market heat map. Access to MetaTrader Trading Central and a weekly trading podcast is also provided.
In terms of education, there are articles and tutorials, eBooks, trading videos, webinars and seminars as well as a FAQ and a handy glossary.
Admirals takes learning seriously with two separate courses aimed at beginner traders. The Zero to Hero course consists of 20 video lessons, a Q&A and a live session as well as a well-crafted trading strategy.
Forex 101 is a three-stage course to take beginners through to experts using a structure that includes a video lesson with detailed notes and a quiz to check knowledge.
If you are not a UK resident, the conditions might change depending on the regulation. Please, check the Admirals website for details.
Please, be aware that if you want to see UK conditions but you don't have a UK IP address, then you must select Admirals Markets UK at the bottom of the home page.
Investments involve risks and are not suitable for all investors. Spread bets and CFDs are complex instruments and come with a high risk of losing money rapidly due to leverage. 74% of retail investor accounts lose money when trading spread bets and CFDs with this provider. You should consider whether you understand how spread bets and CFDs work, and whether you can afford to take the high risk of losing your money.
It isn't really possible to know anything in the long term as it's impossible to predict what will happen in the future.
The best way to know how well a strategy is likely to work is to run it through demo accounts and then consistently monitor the progress.
Long-term trading is the process of holding on to your chosen stocks, commodities or currencies for an extended period. This could be anything from a few months to multiple years.
Generally, forex is more suited to short-term trading, but this doesn't mean that it is impossible to perform long-term trading.
Generally, forex is more suited to short-term trading, but this doesn't mean that it is impossible to perform long-term trading.
As with anything, investing in the long-term can be highly profitable. This doesn't mean that it is without risk, however, and you should never risk investing more than you can afford to lose.
Yes. You can hold your position with forex for as long as you want. For many people, this will be a relatively short period. For others, it can be months or years.
There is no standard minimum. It depends on the rules of each broker.
In most cases, the minimum will be stated by the broker and it will often be around $500.
You should always make sure that you have enough capital to sustain your chosen trading strategy but never risk more money than you can afford to lose.
The Scuttlebutt method should be treated very carefully as it can sometimes be considered to be insider trading. This doesn't mean that aspects of it aren't useful, it should just be used with caution.
In theory, yes. You can grow any amount of money if your trades are successful, however, you should always remember that there is the potential to make losses just as much as there is the potential for growth.
Yes. It is possible to use forex robots for as much or as little time as you want.
It is very difficult to predict what will happen in the future with regards to currencies or any other form of trading.
This is because markets can be influenced by other factors such as economic situations.
Some of the currency pairings which most regularly show growth are EUR/USD and USD/JPY.
Final Thoughts
Long-term trading strategies can certainly pay off. They require a very different approach to short-term trading and present their own challenges as well as benefits.
If a trader can forgo the exciting and fast-paced nature of short-term day trading, they can certainly gain from a measured approach. Taking a step back and studying the various factors that affect a country's currency fluctuations can improve general trading skills enormously.
Understanding and being able to spot trends based on economic, social and political factors will result in a good knowledge of the international currency market overall.
Certain personality types may indeed be more suited to long-term trading than others, but if a trader feels that they could work in this way, their efforts can be greatly rewarded.
There remain risks involved in any sort of forex trading due to the often volatile and ever-changing nature of the global currency markets. A trader must be sure to use the appropriate measures to manage that risk and give themselves the best chance of success.
WikiJob does not provide tax, investment, or financial services and advice. The information is being presented without consideration of the investment objectives, risk tolerance, or financial circumstances of any specific investor and might not be suitable for all investors. Past performance is not indicative of future results. Investing involves risk including the possible loss of principal capital.
---