The Best Places to Buy Ethereum (ETH) in 2023
All products and services featured are independently selected by WikiJob. When you register or purchase through links on this page, we may earn a commission.
Don't invest unless you're prepared to lose all the money you invest. This is a high-risk investment and you should not expect to be protected if something goes wrong. Take 2 mins to learn more.
The list of the Best Places to Buy Ethereum (ETH) in November 2023:
Comparison Chart for the Best Places to Buy Ethereum (ETH) in November 2023
Deposit Methods

Credit/Debit Cards, Bank Transfer, eWallets

Deposit Methods

Credit/Debit Cards, Bank Transfer

Fees

Transaction Fees, Spread-based

Deposit Methods

Credit/Debit Cards, Bank Transfer, PayPal

Deposit Methods

Cryptocurrency, Bank Transfer

Fees

Trading Fees, Spread-based

Deposit Methods

Bank Transfer, Cryptocurrency

Deposit Methods

Cryptocurrency, Bank Transfer
Don't invest unless you're prepared to lose all the money you invest. This is a high-risk investment and you should not expect to be protected if something goes wrong. Take 2 mins to learn more.
Spread bets and CFDs are complex instruments and come with a high risk of losing money rapidly due to leverage. 68% of IG retail investor accounts lose money when trading spread bets and CFDs with this provider. You should consider whether you understand how spread bets and CFDs work, and whether you can afford to take the high risk of losing your money.
What Are the Best Exchanges/Platforms to Buy Ethereum in November 2023?
Finding the right platform is vital. When buying Ethereum, you will want to choose an exchange that offers safety, security and low fees.
Here are six platforms to buy Ethereum to consider:
Pros
0.1% crypto-crypto conversion fee
eToro's CopyTrader feature allows you to copy the trading decisions of experienced crypto investors
Account verification: you will be asked to upload copies of proof of identity document and a proof of address document
Clean, easy-to-use interface
Funds can be deposited via bank deposit or wire transfer
Low fees are set out clearly, with no hidden charges
Offers a free demo account with $100,000 virtual money to practice your trading strategy
Offers fractional ETH purchases (you do not have to buy a whole ether)
Simple account opening process
Trade 24/7, 365 days
Cons
$5 withdrawal fee; minimum allowed withdrawal is $30
1% fee when making a purchase
To purchase ETH, you will first need to deposit fiat funds into your account
Don't invest unless you're prepared to lose all the money you invest. This is a high-risk investment and you should not expect to be protected if something goes wrong. Take 2 mins to learn more.
IG is a great share trading platform for beginners thanks to its user-friendly interface and extensive educational resources.
Pros of IG include a wide range of trading instruments and markets, as well as the ability to access multiple account types and trading platforms. The platform also offers a demo account for beginners to practise trading strategies before investing real money.
However, IG isn't the cheapest share trading platform, with relatively high trading fees and a minimum deposit requirement of £250 when paying by credit/debit card or PayPal.
In terms of additional fees, IG charges a commission fee for share trading, starting from £8 per trade. There's also a custody fee of 0.25% per year for holdings of £250 or more.
Overall, IG is a solid choice for beginners looking for a user-friendly platform with extensive educational resources, but investors should be aware of its fees and minimum deposit requirements.
Spread bets and CFDs are complex instruments and come with a high risk of losing money rapidly due to leverage. 68% of IG retail investor accounts lose money when trading spread bets and CFDs with this provider. You should consider whether you understand how spread bets and CFDs work, and whether you can afford to take the high risk of losing your money.
Pros
Excellent security features: includes two-factor authentication, 'cold storage,' FDIC insurance and the Coinbase vault for large balances
Very easy to use with a simple account setup process
Cons
Complex and expensive fee structure: buy and sell orders below $200 will incur a fixed fee, starting at $0.99 for orders below $10; for orders between $50 and $200, the fixed fee is $2.99; for orders over $200, a fixed percentage fee will be charged (fee dependent on your payment method)
Deposit and withdrawal fees are set according to your location: for US customers, deposits and withdrawals are free if you use ACH or Paypal (if you want to make a wire transfer deposit, the fee is $10; for a wire transfer withdrawal, the fee is $25)
Limited selection of cryptocurrencies compared to some competitors
Don't invest unless you're prepared to lose all the money you invest. This is a high-risk investment and you should not expect to be protected if something goes wrong. Take 2 mins to learn more.
ProfitFarmers is a semi-automatic copy trading platform that produces AI trading signals combined with education and advanced tools to trade better and no trading experience is needed. They are partnered with Binance.com exchange to buy/sell cryptocurrencies that are paired in BTC, USDT, and BUSD and offer an affiliate program to anyone who wants to promote their product.
Sign up now to use their platform for free and upgrade to their $21 trial offer for 21 days to access all their features!
Copy trading signals
Advance Features (Trade Guardian, Laddering Mode, Market updates, etc.)
Trade Doctor/Session with one of their trading expert
Pro trader 5x blueprint (helps you 5x your account)
And many more
Visit ProfitFarmers - The World's First Free Crypto Trading Co-Pilot
Best for: Low fees for professional traders
Pros
Can be used to trade over 65 cryptocurrencies
Clean and simple interface
Customer support available 24/7, 365 days a year through live chat, phone and email
Fast transactions
Highly trusted
Low fees: any trade of less than 50,000 of a currency incurs a sender fee of 0.16% and a receiver fee of 0.26%; for transactions over 50,000 of a currency, this fee is 0.14% for the sender and 0.24% for the receiver
Minimum order size of 0.005 ETH
Secure: uses state-of-the-art technology and processes to protect investor funds; most tokens are stored within an encrypted cold wallet
Cons
Limited payment methods
Unlikely to be a good option for novice traders
Best for: Experienced investors with specialist knowledge
Pros
Limited support options make this a better option for experienced traders
Discounted fees for higher-volume trading
Offers a high level of security: at least 80% of currency stored by Bittrex is kept offline, and the platform uses a two-factor authentication process
Over 190 cryptocurrencies to choose from
Quick exchange process: Bittrex uses an elastic computing system, meaning that trades are processed immediately
Straightforward account opening involving users giving their name, address, date of birth and verified ID.
Cons
Traders should be cautious about brand new coins: these can be susceptible to 'pump and dump' scams, an issue for any platform offering newer coins
Poorly rated customer support
What Is Ethereum?
Ethereum is a decentralized blockchain network. It is powered by its own individual programming language, Solidity.
The cryptocurrency associated with Ethereum is Ether (ETH), although the terms Ethereum and Ether can be used interchangeably.
First launched in 2015, Ethereum has exceeded the market cap of every other cryptocurrency, apart from bitcoin.
By the beginning of 2017, the value of 1 ETH was less than $10. Since then, Ethereum's value has increased steadily. At one stage, the value of 1 ETH rose higher than $400.
Ethereum is the second most popular cryptocurrency on the market. If you want to invest in cryptocurrency, there are many advantages to choosing Ethereum.
What Are the Advantages and Disadvantages of Choosing Ethereum?
Pros
Volatility
Liquidity
Market Demand
Reduced Risk of Inflation
Age
Cons
Lack of Regulation
Volatility
Competition
Technology Risks
Complexity
Advantages
Volatility
In the past, volatility was viewed negatively. However, smart investors have learned how to track the market and capitalize on exponential increases brought on by bubbles in the market.
Liquidity
Thanks to global trading platforms, online brokerages and exchanges, Ethereum is considered to be one of the most liquid investment assets.
It is easy to exchange for cash or other assets, such as gold.
Fees are very low; therefore, the high level of liquidity makes this an excellent investment option if you want to gain short-term profits.
Market Demand
Although ETH is considered a good short-term investment option, the high level of market demand means it could also be an effective long-term option too.
Reduced Risk of Inflation
World currencies are subject to regulation by their governments.
ETH offers a transparent plan for inflation that is less likely to be interfered with.
Age
ETH is considered to be a 'young' cryptocurrency. This could result in unexpected changes in its price and volatility, meaning it has the potential for significant gains.
Disadvantages
Lack of Regulation
Ethereum is decentralized, meaning it operates outside of government regulation.
While this is seen as an advantage by many investors, it can also mean that there is less protection for investors in the event of fraud or security breaches.
Volatility
Although volatility can be an advantage in terms of potential profits, it also means that investing in Ethereum carries a higher level of risk.
The price of Ethereum can fluctuate wildly, sometimes even in a single day, which could result in significant losses.
Competition
While Ethereum is currently one of the most popular cryptocurrencies on the market, it faces competition from other cryptocurrencies and blockchain platforms.
This means that there is no guarantee that Ethereum will continue to dominate the market in the long term.
Technology Risks
The technology behind Ethereum is still relatively new and untested.
This means that there is always a risk of bugs or other technical issues that could negatively impact the platform and the value of Ether.
Complexity
Finally, investing in Ethereum requires a certain level of technical understanding.
This may not be suitable for everyone, particularly those who are new to cryptocurrency investing or who do not have a background in computer science or finance.
How to Buy Ethereum in the US
If you want to invest in ETH, you will need to use one of the following methods:
Cryptocurrency Exchange
The simplest way to invest in Ethereum is through the use of an online cryptocurrency exchange. This method is accessible and easy to use while offering a high level of security.
Cryptocurrencies have become increasingly popular in recent years, so there are many cryptocurrency exchanges to choose from.
Although they all allow you to buy and sell cryptocurrencies, each exchange is slightly different.
Choosing the right exchange for your circumstances is important. As a novice trader, you will need to find an exchange with good support and educational resources.
You will also need to consider fees, payment options and which cryptocurrencies are available to buy.
Bitcoin ATMs
A Bitcoin ATM is an internet-enabled kiosk where you can buy bitcoins and other types of cryptocurrencies. Globally, there are over 14,000 bitcoin ATMs in use.
Although it is referred to as an 'ATM', a Bitcoin ATM is different from a standard ATM (automated teller machine), which enables you to deposit, withdraw and transfer funds from your bank account.
Instead, a Bitcoin ATM sends cryptocurrencies to your digital wallet using blockchain technology. This is often achieved through the use of QR codes.
The process involves scanning a QR code that is linked to your bitcoin wallet.
If you do not have a wallet, you can set one up using the Bitcoin ATM. A few minutes after depositing cash and completing the transaction, the bitcoin funds will show in your digital wallet.
Each Bitcoin ATM has an upper and lower limit for cash deposits.
In the US, every bitcoin ATM operator is required to register with FinCEN (the Financial Crimes Enforcement Network) and must agree to comply with the anti-money laundering provisions set out by the Bank Secrecy Act (BSA).
In some cases, you will need to verify your purchase using a code sent to your mobile phone.
Alternatively, you may need to provide a scanned copy of an accepted identification document.
Fees are incurred for using a bitcoin ATM. These are usually worked out as a percentage of the transaction.
Bitcoin ATM fees are often high, and the exchange rates tend to be less competitive than you could find elsewhere.
Some of the best Ethereum wallets:
There are many Ethereum wallets available in the market, each with its own set of features and advantages.
Here are some of the best Ethereum wallets:
MyEtherWallet (MEW)
Ledger Nano S
Trezor
Exodus
Atomic Wallet
MetaMask
Trust Wallet
Mist
Jaxx Liberty
Coinbase Wallet
When choosing an Ethereum wallet, it's important to consider factors such as security, ease of use and compatibility with your device.
It's also a good idea to research the reputation of the wallet provider and read user reviews to get a sense of the user experience.
Peer to Peer Ethereum Groups
Peer to Peer (P2P) Ethereum Groups facilitate the direct exchange of Ethereum. They are sometimes referred to as decentralized exchanges (DEX).
Buying Ethereum in this way means there is no requirement for a central authority.
Using this type of exchange can provide better privacy levels than other online transactions. It relies on encryption and blockchain technology and enables two people to complete a transaction without having to involve a trusted third party.
In general, people choosing to buy Ethereum through a P2P transaction should not need to provide evidence of identification. This helps to protect the privacy of both parties.
Many P2P exchanges support cash purchases and other exchange methods that help to promote privacy. Some exchanges accept payment via Paypal and digital gift cards.
That said, not every P2P cryptocurrency exchange is entirely P2P. Many are restricted by the regulations laid out by the countries that the participants reside in, meaning that the associated governments expect exchanges to gather information on user identities and transactions.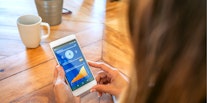 What Are the Best Places To Buy Ethereum?

Whilst P2P currency exchanges enable traders to buy cryptocurrency without interference from the government, and they can also make it easy for groups to conduct illegal money laundering activities.
How Do You Use Peer to Peer Ethereum Groups?
1. Register with a P2P currency exchange to set up an account. This will also generate a cryptocurrency wallet.
2. Browse the list of offers, filtering the options to suit your needs. You might wish to filter according to location or payment method.
3. Once you have found a suitable offer, choose how much ETH you wish to purchase.
4. Make the offer. Once the seller has moved the cryptocurrency into an escrow account, you will need to transfer money to them using the payment method previously agreed. When the seller moves the cryptocurrency, it goes into a smart contract on the blockchain. This is set up to only be released after the seller confirms receipt of your payment.
5. After the seller has confirmed receipt of your payment, the cryptocurrency will be released from the escrow and sent to you.
6. P2P exchanges have dispute resolution procedures in place to resolve any disagreements.
How to Set Up Cryptocurrency Exchange
Step 1. Set Up an Account With Your Chosen Exchange
You will need to provide personal details, including your name, email address, location and a secure password.
Following sign-up, you will need to verify your email address. You may also be asked to verify your phone number.
Before setting up an account, consider the financial risks involved in trading cryptocurrency.
Step 2. Select an Account Type
Most exchanges offer personal and business accounts. Some also offer paid-for account types with additional features.
Step 3. Set Up a Payment Method
Accepted payment methods vary between exchanges, with only a few willing to accept credit card payments.
Other acceptable methods include bank transfer and debit card payments.
Whichever payment method you choose, you will usually be asked to confirm your identity.
Step 4. Purchase Ethereum
Follow the steps on the screen to make your purchase.
You will need to input the amount of Ethereum you wish to buy, checking that you are happy with the associated fees before finalizing your purchase.
Step 5. Set Up a Cryptocurrency Wallet
If you want to withdraw currency, you will need to set up a cryptocurrency wallet. This will be allocated with two keys; one public and one private.
You can share your public key with anyone, but your private key must be kept confidential.
After you have set up your cryptocurrency wallet, you will be able to access it via your computer, tablet or mobile phone.
It is also possible to set up a web-based cryptocurrency wallet, which means you will not need to download anything.
You can withdraw ETH into your cryptocurrency wallet using a QR code. Remember that the exchange you purchased the ETH from could be hacked at any time; therefore, it is safer to move your currency into your cryptocurrency wallet.
Things to Consider When Buying Ethereum in 2023
With so many options available, it is important to find the right trading platform for your needs.
When choosing a platform, consider how easy it is to use and whether a demo account is available.
You should also look at whether it is possible to use the account to access other trading options.
Find out the fee structure and ensure you are happy with any fees charged by your chosen platform before signing up.
What Are The Best Tips for Buying Ethereum?
Watch Out for Scams
As interest in cryptocurrency investment has risen, an increasing number of scams have appeared: these range from phishing, fake giveaways and false technical support.
To protect your investment, you should avoid taking information at face value and always carry out thorough research before agreeing to a financial transaction.
If something seems too good to be true, it probably is.
Avoid Over-Investing
As with any type of financial investment, you should only ever invest money that you can afford to lose.
Set appropriate limits to ensure you do not end up losing more money than you intended.
Make Use of Demo Accounts
If your chosen trading platform offers a free demo account, you should take full advantage.
A demo account can be used to become familiar with the platform, practice your trading strategy and learn more about your investment style.
Frequently Asked Questions
To buy Ethereum online, you need to choose a cryptocurrency exchange or a broker that offers Ethereum trading.
You'll need to sign up for an account and complete the verification process, which may include providing personal information and a photo ID.
Once your account is set up, you can fund it with fiat currency or other cryptocurrencies, and then place an order to buy Ethereum at the current market price or a set price.
There are many places to buy Ethereum, including popular cryptocurrency exchanges such as Binance, Coinbase, Kraken and Bitstamp.
The best place to buy Ethereum depends on your personal preferences and needs, such as the availability of payment methods, fees, security and customer support.
Ethereum is a widely accepted cryptocurrency that can be used to purchase goods and services online, similar to bitcoin.
Some merchants accept Ethereum directly, while others may require you to convert it to another cryptocurrency or fiat currency first.
Ethereum has several use cases beyond being a digital currency, such as powering decentralized applications and smart contracts on its blockchain network.
Some investors view Ethereum as a potential store of value or a hedge against inflation, similar to bitcoin.
It may be challenging to buy Ethereum without any fees since exchanges and brokers typically charge fees for their services. However, you can minimize your fees by comparing the fees and prices of different platforms and choosing the most cost-effective option.
Additionally, some exchanges offer promotions or discounts that can help you save on fees.
Determining the best time to buy Ethereum depends on several factors, such as market conditions, news events and your investment goals.
Some investors prefer to use technical analysis to identify price trends and potential entry points, while others take a long-term investment approach and buy Ethereum regularly over time.
It's essential to do your research and understand the risks involved in cryptocurrency investing before buying Ethereum.
Some of the most popular exchanges where you can buy Ethereum with a credit card include Coinbase, Binance and eToro.
However, the availability of this option may vary depending on your location and the exchange's terms and conditions.
The age requirement to buy Ethereum may vary depending on your location and the exchange's policy.
In some countries, you may need to be at least 18 years old to open an account with a cryptocurrency exchange, while in others, the minimum age may be 21.
One of the easiest ways to buy Ethereum with USD is through a cryptocurrency exchange that accepts fiat currency deposits, such as Coinbase or Gemini. You can link your bank account to the exchange and purchase Ethereum directly using USD.
Buying Ethereum from a reputable exchange or broker is generally considered safe. However, there is always a risk associated with investing in cryptocurrencies, as their prices can be volatile and subject to market fluctuations.
Many companies use the Ethereum blockchain for various purposes, including supply chain management, data storage and decentralized applications.
Some of the major companies that use Ethereum include Microsoft, JPMorgan and IBM.
Some of the best brokers for beginners to buy Ethereum include Coinbase, eToro and Gemini.
These platforms are user-friendly, offer a variety of payment options and have a good reputation for security and reliability.
Final Thoughts
You can buy Ethereum through a cryptocurrency exchange, Bitcoin ATM or P2P group. As with any financial investment, buying ETH requires caution.
As cryptocurrency continues to gain popularity, more ways to buy ETH will be introduced.
When choosing an exchange, consider whether it is available in your country of residence and whether it supports your preferred payment method.
Before deciding on a purchase method, consider how you wish to operate within the market. Think about whether you intend to speculate, gamble or invest.
If you are new to cryptocurrency trading, it may be best to register with a brokerage service.
Experienced traders may prefer to save money on fees by using a trading platform.
WikiJob does not provide tax, investment or financial services and advice. The information is being presented without consideration of the investment objectives, risk tolerance or financial circumstances of any specific investor and might not be suitable for all investors. Past performance is not indicative of future results. Investing involves risk including the possible loss of principal.
Don't invest unless you're prepared to lose all the money you invest. This is a high-risk investment and you should not expect to be protected if something goes wrong. Take 2 mins to learn more.
---