Sagittarius Career Horoscope 2023: 10 Best Jobs For Sagittarius
All products and services featured are independently selected by WikiJob. When you register or purchase through links on this page, we may earn a commission.
Horoscopes have been used for centuries to provide an insight into what the future might hold. They are written using astrology to predict how the alignment of planets and stars might affect an individual's environment, mood and personality.
There are 12 different signs of the zodiac, also known as astrological signs. Your sign is determined by your day and month of birth. People within each star sign are often said to have different personal qualities and personality traits.
Whether you believe in horoscopes or not, using a career horoscope could help you understand more about yourself and assist you in choosing your future career path.
If you were born between November 22nd and December 21st, read on to find out about Sagittarius career ideas.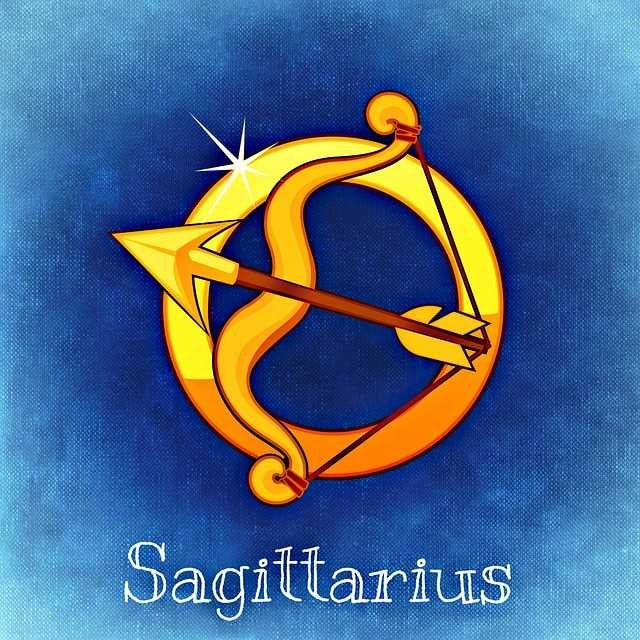 Best careers for Sagittarius
What Are the Traits of a Sagittarius Personality ?
Sagittarius is a 'fire' sign. It is the ninth sign of the zodiac and represented by the archer symbol. Nicknamed 'the traveler', Sagittarius sign love to explore the world and find out about new ideas and cultures.
Here are some typical traits associated with Sagittarius personality:
Adventurous, open-minded, imaginative
Excellent interpersonal and communication skills
Enthusiastic, confident, outgoing
Organized
Optimistic
Curious; wants to learn as much as possible
Generous when it comes to helping others – willing to help others to achieve their goals
Creative
Honest, truthful, not afraid to challenge
Strong sense of right and wrong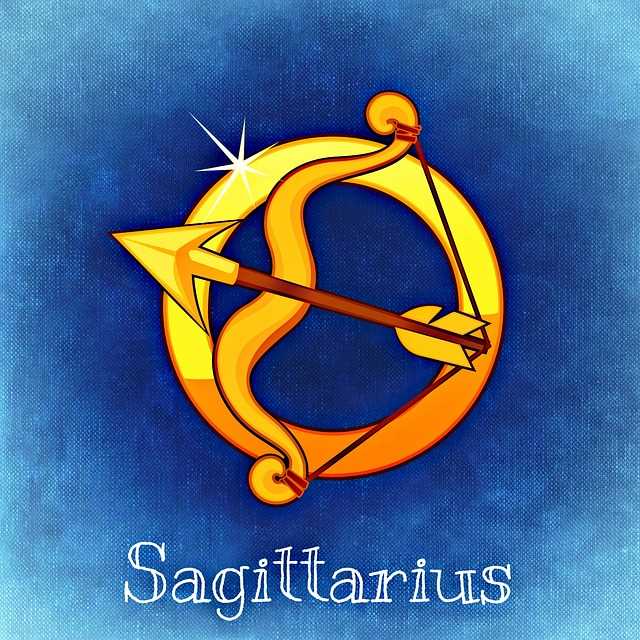 What Are Sagittarians Like at Work?
Individuals with Sagittarius sign are adventurous by nature and have an enthusiasm for travel and exploration. Their outgoing nature makes them good candidates for leadership and management roles. This is strengthened by their organizational abilities.
However, Sagittarius sign adventurous nature can mean they choose to take unnecessary risks at times. This can come across as carelessness, which may lead to criticism from their colleagues and managers.
They have a strong sense of right and wrong, meaning that they have the required qualities to act as a positive role model for more junior members of the workforce.
Sagittarians horoscope have a strong work ethic and well-established interpersonal skills. Their optimism will allow them to overcome even the most difficult situations and challenges. Their desire to help other people means they will likely excel in customer-facing and sales positions.
Sagittarians thrive on balance; they don't like to feel too restricted or overloaded with commitments. This means that they are likely to enjoy flexible work opportunities that allow them to plan their workload in accordance with their other lifestyle commitments.
Although Sagittarians tend to have good leadership abilities, they might struggle in a management role that is restrictive or does not allow them the freedom they desire to use their preferred working methods. They don't enjoy being told what to do, so they may find it difficult if their boss has a dictatorial leadership style. For this reason, autonomous job roles are likely to be better suited to Sagittarians.
While they are often considered to be honest and truthful, this is not always a positive Sagittarius trait, as they can come across as being tactless. They can even be perceived as being overconfident in their beliefs, leading to mistakes being made.
Sagittarians are known for being fickle and impatient, which means they can easily lose interest if a task is taking longer than expected. They don't like to be bored, so they need to find a job role that is interesting, exciting and preferably different each day.
To find out which jobs fit your personality best, visit our partner CareerFitter and take the Career Test for FREE.
10 Best Career Matches for Sagittarius Horoscope
Sagittarius careers thrive on the prowess of creative visionaries aiming to enact a meaningful impact.
Infused with an innate optimism, remarkable flexibility and an approachable demeanor, they effortlessly connect with new acquaintances and forge harmonious relationships.
The Sagittarius sign charisma effortlessly translates into success across various professional paths.
However, certain career avenues resonate more harmoniously with their inherent traits.
Explore the selection of the 10 best Sagittarius jobs to lead a fulfilling life, let's find out what are the best jobs for Sagittarius.
1. Architect
Sagittarians often have a flair for imagination and creative skills, so they are well suited to design-based job roles such as architecture.
Working in this industry will allow Sagittarians to discover and explore ancient and modern architectural styles and seek influences for their work.
Their open-minded nature means they won't shy away from unusual design concepts. Individuals with Sagittarius horoscope are not afraid to be different and make their mark.
2. Teacher
Sagittarians' personal desire to learn makes them the perfect candidate to impart knowledge to others by sharing what they have learned. They are also keen to help others to achieve their goals and have the qualities needed to do so in a creative, inspiring way.
Different students each year will help to keep Sagittarians interested, as they will constantly be meeting different people with new ideas, strengths to nurture and difficulties to overcome. Their communication skills will enable them to engage with students.
3. Travel Agent
Sagittarians' fun-loving nature and desire for new discoveries mean they are keen to travel the world and see what is on offer in a range of destinations. Travel agents must demonstrate a good knowledge of the different places to visit and what each destination offers – this will appeal to Sagittarians' preference for learning and discovering.
They will enjoy giving advice to clients on the most effective travel plans and using their knowledge to inform other people. Sagittarians' easy-going nature makes them a great fit for overcoming potential problems and difficult situations, while their engaging nature is bound to make the workplace fun for their colleagues.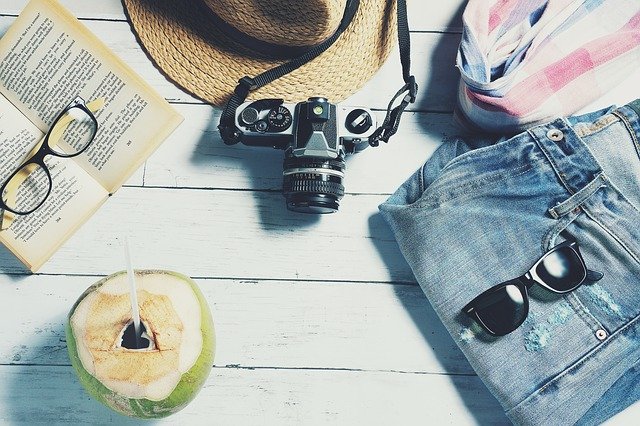 4. Hospitality Worker
Working in the tourism or hospitality industries is sure to open plenty of doors to Sagittarians who wish to explore the world. With hotels, restaurants and tourist destinations across the globe, they will be able to take their pick of working in a variety of different environments and experiencing other cultures.
5. Entrepreneur
Sagittarians' creative nature makes them the ideal character to excel as an entrepreneur. They have the creativity to come up with innovative products and ideas, alongside the energy, drive and ambition to get things off the ground.
Depending on the product or service being offered, this career path could easily offer opportunities for international travel, appealing to Sagittarians' desire to see the world and learn about different places and cultures.
Outgoing and enthusiastic, Sagittarians will have the charisma needed to inspire other people as they build up their business.
6. Missionary
Choosing this career path will allow Sagittarians to combine their love of traveling with humanitarian work where they can help others by providing a range of services to societies in need.
They are bound to have the dedication that's needed to help any cause they believe strongly in, plus they will thrive on making a difference to the lives of other people. If they choose to follow a religion, this career path will appeal to Sagittarians' spiritual nature.
7. Coach
Coaches are responsible for mentoring and providing help and guidance to their clients. Sagittarians' optimistic nature means they will always be able to see the positive side of things, allowing them to help their clients to work towards and achieve their goals, regardless of how difficult they may seem in the first instance.
Coaching can cover many different topics – for example, life coaching, career coaching or sports coaching.
Sagittarians enjoy helping other people to succeed – and since they also enjoy being right, they are likely to thrive on the opportunity to advise their clients on how to approach difficult situations. Coaching work is meaningful, and each client is different, which is very likely to appeal to Sagittarians.
8. Personal Trainer
Personal trainers must maintain detailed knowledge of the human body and the best ways to train to achieve personal goals.
Sagittarians will enjoy advising others on what they need to do to achieve their training goals, whether that's how to effectively use exercise equipment in the gym or exercises clients can do at home to help them stay on plan.
9. Translator
Since Sagittarians love to travel and explore other cultures, learning to translate could be the ideal way to indulge their wanderlust and work in a career they will truly enjoy.
Sagittarians have the strong communication skills needed to succeed in this job role, but they will also need to have the ability to pick up and retain new languages. They are bound to feel rewarded by being able to help people who speak different languages to understand and communicate with one another.
Each day is likely to be varied, as translators deal with a range of translation methods including the conversion of audio, written and live conversations. They could also find themselves working within a host of different environments including healthcare facilities and courts of law.
10. Salesperson
Sagittarians are well equipped with the high-quality interpersonal skills, energy and extroversion needed to work in sales.
The varied nature of this role is likely to appeal to the Sagittarian – each day will be different, as tasks will vary from guiding customers on making a purchase decision to finalizing sales transactions.
Many sales roles are field-based, which could to appeal to Sagittarians' desire for flexibility. They can talk to and engage with anybody and use their enthusiastic, positive nature to help inspire people to buy their product or service.
Frequently Asked Questions
Sagittarius is the astrological sign associated with individuals born between approximately November 22 and December 21.
Here are some common personality traits and tendencies associated with Sagittarius individuals:
Adventurous
Optimistic
Independent
Honest
Philosophical
Energetic
Generous
Impatient:
Restless
Open-Minded
Social
Risk-Taking
The symbol for Sagittarius is the "Archer" or the "Centaur." It's a half-human, half-horse creature holding a bow and arrow, aiming toward the sky.
Sagittarius is one of the twelve astrological signs of the zodiac, and its approximate dates are from November 22 to December 21.
In astrology, Sagittarius is classified as a Fire sign.
Here are some common personality traits and tendencies associated with Sagittarius individuals:
Adventurous
Optimistic
Independent
Honest
Philosophical
Energetic
Generous
Impatient:
Restless
Open-Minded
Social
Risk-Taking
Final Thoughts
No matter what star sign you are, chances are you will be able to make a success of any career path you choose to follow.
Using your zodiac sign to map your career path might not seem like the most scientific method. However, it can be interesting and fun to consider your career options from a slightly different viewpoint.
What's more, you might find it is a helpful way to begin analyzing your personality traits and making decisions on how these might assist you in identifying your potential career paths.
---