The Best UK Job Boards in 2023
All products and services featured are independently selected by WikiJob. When you register or purchase through links on this page, we may earn a commission.
With so many job board websites available, narrowing down exactly where to focus your attention to get the best results can be tough.
Different websites have different features and qualities – some focus on a particular sector, whilst others concentrate on getting you the best salary within your field.
You may want job boards for a particular country, such as US job boards, or alternatively job boards for freelancers or remote work.
Below we've selected 10 of the best job sites in the UK to help you decide which is ideal for you.
What Are The Best Job Sites in the UK for 2023?
One of the best job sites in the UK for Jobseekers who don't have the time to trawl through results.
Useful features: CV-Library invites jobseekers to upload their CV, highlighting their skills and sectors they are interested in, and allowing them to apply using one click.
Jobseekers will receive alerts for vacancies specific to these skills and sectors, ensuring that they don't miss the jobs that are most suited to their needs.
Things to note: CV-Library has an 'Employer of the Month', which highlights a particular career path and shows current vacancies within that industry.
One of the best UK job sites for people who don't have the time or patience to search multiple websites.
Useful features: The most popular of all UK job boards, with ten jobs added to the site every second.
Indeed has a comprehensive search function to allow you to easily sort through the many jobs available. You can filter by location and compare different salaries across positions for which you're qualified.
You can also set up job alerts, and rank jobs by your personal priorities.
Things to note: Indeed is essentially a search engine aggregator for jobs – so if you're already using numerous other job sites, you may struggle to see new positions you haven't seen elsewhere.
Jobs from Indeed
jobs by
One of the top job sites in the UK for those wishing to strengthen their skills and access a high volume of vacancies in one place.
Useful features: Totaljobs is now partnered with Jobsite, meaning that its job listings are broadcast to over six million job seekers each month, with around 100,000 live job adverts on the website at any one time.
The job website provides useful career advice in the form of informative articles on interviews and job hunting, as well as the opportunity to search for courses for career development.
Using a feature called 'One Click Apply', you can upload your CV and cover letter to the site, and then apply for jobs with one click.
Things to note: Totaljobs offers a range of services to job seekers, to help them perfect their pitch and get them and their CV noticed.
To find out which jobs fit your personality best, visit our partner CareerFitter and take the Career Test for FREE.
The best UK job site for those looking for jobs at specific companies.
Useful features: Reed has a large database of jobs available, featuring over 25,000 companies a year over 40+ different sectors. You can search by location, organisation and sector.
Reed allows recruiters to direct their job advert towards registered jobseekers with the qualities and skills that they are looking for. Candidates can set up email alerts and upload their CV to their jobseekers' profile.
Things to note: Reed also advertises courses and training days, aimed to help candidates improve their employability and skills set.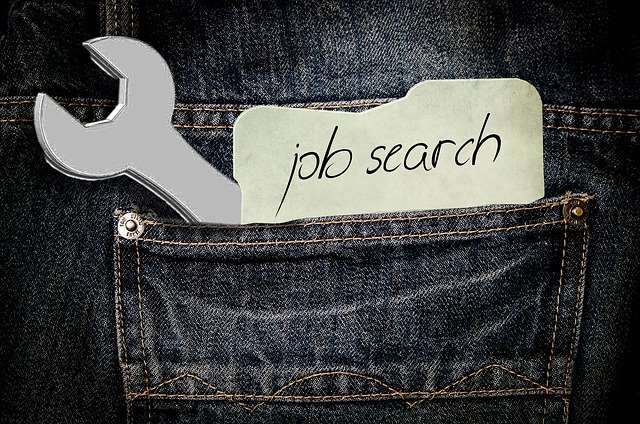 Best job website for people who prefer to use social media to find and advertise jobs.
Useful features: Monster allows recruiters to opt to post their job advertisements on Facebook and Instagram to maximise the potential audience. Registering your preferences means that relevant job ads will appear within your Facebook and Instagram feeds.
Monster also provides a comprehensive range of career advice resources and tools, and an app which uses the Tinder-style 'swipe right' feature to allow candidates to easily apply.
Things to note: Monster has a wide range of international positions, and is, therefore, a good choice if you're interested in jobs outside the UK.
One of the best job websites for those who want to know what they are worth.
Useful features: Adzuna's algorithm aims to send jobs only to those most likely to be qualified for that position; a win for recruiters and for job seekers.
Its 'ValueMyCV' service helps users to get a fast and free estimation of their potential salary, as well as suggestions for future career paths. It also checks your CV for errors and formatting mistakes.
Things to note: Adzuna offers jobseekers the opportunity to access data related to their sector, giving you a much broader feel for an industry and the opportunities therein.
One of the best UK job boards for those who want to know more about the companies they are applying to work for.
Useful features: Along with being a comprehensive job board, Glassdoor also offers candidates and employees the opportunity to anonymously share their experiences (and salaries) of particular companies.
This gives potential employees the opportunity to get a real feel for the interview process, the culture at the company, and what the job might involve. Plus whether the actual salary matches up with the advertised range.
As a job board, it allows up to ten posts to be registered for free on the site, and has a wide range of jobs and internships available.
Things to note: As well as job ratings and salary ranges, Glassdoor has a useful section on interview questions.
Best job boards in the UK for people who have a job in technology in mind.
Useful features: The self-proclaimed home for tech jobs, CWJobs also provides tools to help boost your CV and improve your employability.
Candidates can opt in to job alerts, and apply on the go via the mobile app.
Things to note: CWJobs hosts a range of technology jobs – great if you're after something part-time or more casual.
One of the best recruitment websites in the uk for those looking for high-calibre jobs in specific sectors.
Useful features: Vacancies here are often more sector-specific than the average job site. The Guardian provides high-quality listings in a much smaller proportion to other sites – narrowing down the jobs available and seeming less overwhelming as a consequence.
There's an exhaustive section dedicated to the different aspects of job-seeking, so any questions you may have about finding a new job are likely to be answered.
Things to note: If you're a graduate, the Guardian has a specific section for graduate schemes and graduate-level positions.
One of the best job websites for those wanting to work within the UK startup environment.
Useful features: WorkInStartups has a busy community of users on Facebook and Twitter, and recruiters can pay to use these social media platforms to promote their adverts.
Candidates can opt to receive a weekly newsletter that will highlight the top jobs.
Things to note: If you're new to a specific field and want to gain experience fast, then entry-level jobs in a startup might be a great place to begin your career.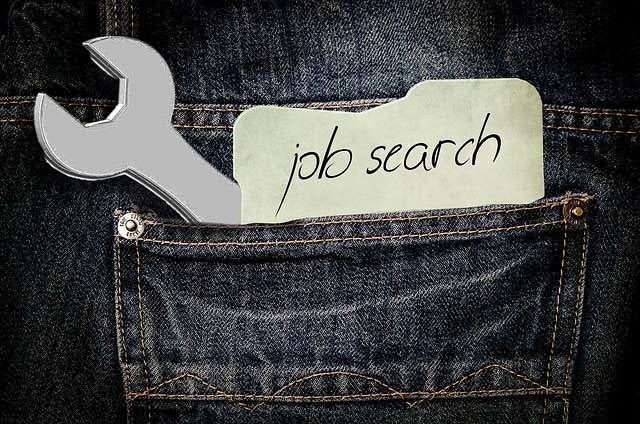 Best UK job sites in 2023

Here are some popular job sites that were widely used in the UK:

Indeed UK: Indeed is a comprehensive job search engine that aggregates job listings from various sources, including company websites, recruitment agencies, and job boards.

Reed: Reed is one of the UK's largest job boards, offering a wide range of job listings across various industries and locations.

Totaljobs: Totaljobs is another major job site in the UK, providing a variety of job opportunities across different sectors.

Monster UK: Monster is a global job search platform with a dedicated UK section. It features a range of job listings and resources for job seekers.

LinkedIn: While LinkedIn is primarily a professional networking platform, it also offers a robust job search feature where you can find job listings, connect with recruiters, and explore companies.

Glassdoor: Glassdoor not only provides job listings but also offers insights into company reviews, salaries, and interview experiences, helping you make informed decisions about potential employers.

CV-Library: CV-Library is a job site that focuses on connecting job seekers with employers and recruiters. It features a variety of job listings and also allows you to upload your CV for potential employers to discover.

Guardian Jobs: If you're looking for roles in a specific sector or those with a focus on social impact, The Guardian's job section might be a good place to start.

Jobsite: Jobsite is another job search website in the UK that offers a range of job opportunities across different industries.

CWJobs: If you're interested in IT and technology roles, CWJobs is a specialized job site that caters to the tech industry.

Yes, it's generally okay to apply for the same job in multiple locations if the employer has posted the same job opening in different geographical areas.

No, not all job sites require a resume, but many do. The requirement for a resume (or CV) depends on the specific job site's policies and the type of job you're applying for.

Here's a step-by-step guide on how to use the best job sites:

Create a Strong Resume/CV: Before you start applying, ensure you have an updated and well-structured resume that highlights your skills, qualifications and work experience.

Identify the Best Job Sites: Research and identify the best job sites for your industry and job preferences. C

Sign Up and Create Profiles: Register on the selected job sites by creating profiles. Complete all relevant sections and if possible, upload your resume.

Set Up Job Alerts: Many job sites offer job alert features where you can specify your preferred job criteria (e.g., job title, location, salary range).

Search for Jobs: Use the search function to find job listings that match your skills and interests.

Refine Your Search: You can filter by location, job type (full-time, part-time, remote), industry, salary range and more.

Read Job Descriptions Carefully: Open job listings that interest you and read the job descriptions thoroughly.

Customize Your Applications: Tailor your resume and cover letter (if required) for each job application.

Apply Directly Through the Site: Many job sites allow you to apply directly through their platform.

Track Your Applications: Keep a record of the jobs you've applied for, the dates, and any correspondence.

Stay Engaged on Networking Platforms: Consider using professional networking platforms like LinkedIn to connect with recruiters, join relevant groups and stay updated on industry news.

Follow Up and Check Application Status: Some job sites provide options to follow up on your applications or check the status.

Attend Job Fairs and Events: Some job sites or platforms might host virtual job fairs or events.

Stay Safe and Avoid Scams: Be cautious when providing personal information or paying fees.

Adjust and Refine Your Strategy: Revise your resume, tweak your job preferences or explore different job sites.

Here are some commonly used hiring sites that employers frequently utilize:

LinkedIn: LinkedIn is a professional networking platform that many employers use for posting job openings, sourcing candidates, and connecting with potential hires.

Indeed: Indeed is a widely used job search engine that aggregates job listings from various sources, making it a go-to platform for both employers and job seekers.

Glassdoor: Glassdoor not only offers job listings but also company reviews, ratings, and salary information. Employers use Glassdoor to promote their company culture and attract potential candidates.

CareerBuilder: CareerBuilder is a global job board that caters to a wide range of industries and positions. Employers can post job openings and search for candidates using the platform.

Monster: Monster is another well-established job board that employers often use to post job listings and connect with job seekers.

LinkedIn Recruiter: This premium service on LinkedIn allows recruiters and employers to proactively search for and reach out to potential candidates based on specific criteria.

Company Websites: Many employers post job openings directly on their company websites, allowing candidates to apply directly through the organization's career portal.

Industry-Specific Job Boards: Depending on the industry, employers might use specialized job boards that cater specifically to their sector. For example, Dice for tech jobs or Health eCareers for healthcare positions.

Government Job Boards: Government agencies often use dedicated job boards for public sector positions, such as USAJOBS in the United States.

Niche or Local Job Boards: Employers might also use smaller, niche, or local job boards to target candidates with specific skills or who are located in a particular area.

Professional Associations: Industry-specific professional associations often have job boards that are frequently used by employers in that field.

Networking and Referrals: Many employers rely on employee referrals and networking to find potential candidates. In such cases, they might not rely heavily on job boards.

There is no single "best" job site in the UK that universally fits all job seekers and industries.

The effectiveness of a job site can vary based on factors such as your industry, job role, location and personal preferences.

Whether LinkedIn is better than Indeed or vice versa depends on your specific goals, preferences and the nature of your job search.

Both platforms have their own strengths and cater to different aspects of the job search process.

There isn't a single "best" website to find a job in the UK that universally fits all job seekers and industries.

The effectiveness of a job website can vary based on factors such as your industry, job role, location and personal preferences.

The best platform to advertise a job on depends on various factors, including the nature of the job, your target audience, your budget and your industry.

Different platforms offer different features and audiences, so it's important to choose the one that aligns best with your recruitment needs
---