Best Bitcoin Robots: Top 8 Bitcoin Trading Bots in 2023
All products and services featured are independently selected by WikiJob. When you register or purchase through links on this page, we may earn a commission.
As the bitcoin market has grown in popularity, so has the use of bitcoin trading bots.
These are software programmes that interact with bitcoin exchanges to analyse trading data and then use this information to place buy or sell orders on behalf of the user.
The bots act on a predetermined and pre-programmed set of rules to monitor activity in the markets.
Bots may come with trading strategies ready installed, but the user can also customise the bot according to their preferences.
There are now many bitcoin trading bots available, some for free and some in exchange for a subscription fee.
In this article, we have brought together 8 of the best bitcoin trading bots.
We also look at some of the advantages and disadvantages of using a bot and explain what to look for when choosing a programme.
A list of the Top Bitcoin Trading Bots for November 2023 are:
Comparison Table of the Top Bitcoin Trading Bots for November 2023:
Supported Exchanges

Binance, Kraken, Bitfinex

Supported Exchanges

Binance, Kraken, Bitfinex
Pros
Profitable Bot Marketplace for creators and crypto investors
Arbitrage, margin, grid, intraday, & index-tracking bots
Automated trend-following and reversion strategies
Powerful backtester and proprietary Optimizer
The most advanced Python bot creation tools anywhere
Bonus programs (referral and Trality Wallet bonuses)
Mobile App (iOS and Android)
Regular Trading Competitions
Masterclass and educational resources
Cons
Limited number of exchanges
No crypto futures
Fee: Basic starter plan is always FREE to use, but the trading volume is limited to €5,000. The Knight plan costs €9.99 per month, Rook plan costs €39.99 per month, while the Queen plan costs €59.99 per month.
By combining the expertise of Python programmers with the latest developments in Artificial Intelligence (AI), Trality offers a full range of market-beating bots for all conditions, enabling investors to maximize profits while minimizing risk.
Trality Bot Marketplace — a one-of-a-kind space that brings together crypto trading bot creators and investors for mutually beneficial purposes. Investors can rent profitable bots tailored to specific risk tolerances (low, medium, and high) and individual investment goals, while bot creators can now monetize their bots and earn passive income from investors around the world.

Trality Code Editor — the world's first browser-based Python code bot editor designed for experienced traders who want to develop sophisticated trading algorithms using the latest technology. With a full range of technical analysis indicators and a growing number of libraries, including NumPy, the Code Editor provides maximum flexibility for customizing bots based on a variety of market conditions and a variety of short- and long-term trading goals.
All strategies and algorithms are completely end-to-end encrypted and conform to the highest security and privacy standards. Traders' funds remain safe on their chosen exchange, and Trality only uses withdrawal-disabled API keys. Bot algorithms remain completely private, meaning that each creator retains full IP rights. And since the platform is fully cloud-based, Trality bots run safely and reliably—24/7/365.
Pros
Highly regulated
MetaTrader 4 (MT4)
Over 10,000 instruments
Available in the UK and US
24/7 customer support
Cons
High fees
No deposit compensation scheme for US accounts
No copy trading
Inactivity fees
IG invented spread betting in 1974 and today is the world's leading online trading provider with more traders trusting them with their money than anyone else
IG is authorised and regulated by the FCA and provides traders access to over 18,000 markets.
IG offers various automated trading platforms:
ProRealTime – Automate your trading with assisted creation tools, enabling you to build simple or advanced strategies without the need for coding.
MetaTrader4 – build trading algorithms and import Expert Advisors (EAs).
APIs – Build your own platform and create advanced trading solutions.
Spread bets and CFDs are complex instruments and come with a high risk of losing money rapidly due to leverage. 68% of IG retail investor accounts lose money when trading spread bets and CFDs with this provider. You should consider whether you understand how spread bets and CFDs work, and whether you can afford to take the high risk of losing your money.
Pros
Works with a range of cryptocurrency exchange platforms
Free account option available
Various subscription tiers available to suit different needs
User-friendly interface
Supportive API
Security
Top-class customer service
Cons
Monthly subscriptions can be expensive
No mobile app
Fee: Free with a starter account or from $29.99 per month
With its simple, intuitive design, Coinrule is a good choice for those who are new to bitcoin trading as well as more advanced traders.
Coinrule is web-based and works across several cryptocurrencies as well as supporting some of the most widely-used exchanges, such as BitMex and Coinbase Pro.
Coinrule offers automated trading services, including for Bitcoin and other cryptocurrencies.
Coinrule allows users to create and customize trading strategies using a user-friendly interface, without requiring extensive coding knowledge.
These strategies can then be set up to automatically execute trades on various cryptocurrency exchanges, including for Bitcoin.
In essence, Coinrule provides a way to automate your cryptocurrency trading by setting rules and conditions for when trades should be executed. This can help traders take advantage of market opportunities and manage their portfolios more effectively, even when they're not actively monitoring the markets.
Pros
Social trading available
Free account option available
Available on web and mobile app
Works with most of the popular exchanges
24/7 chat support
Useful analysis tools
Cons
Monthly subscriptions can be expensive
No phone customer support
Fee: Starting from $19.99 per month
Another cloud-based bot, Cryptohopper is easy to set up and start trading with a range of cryptocurrencies.
One notable feature is the ability to integrate with professional traders and trade in line with their trading signals.
More experienced users can programme the bot according to their own strategy.
Cryptohopper works with most of the popular exchanges.
Pros
Seven-day free trial
Demo mode
Range of payment methods
No additional trade fees
Works with a range of popular exchanges
Cons
Monthly subscriptions can be expensive
No phone customer support
No mobile app
Fee: from $29 a month with a seven-day free trial.
Bitsgap is an altcoin trading robot that the creators describe as an 'all-in-one trading automation platform for Bitcoin and other Cryptocurrencies'.
Investing in Bitsgap means getting access to the automated algorithms of the robot, but also means you can have a platform that is designed to work with more than 15 of the most popular crypto exchanges, including Binance, Kraken and Coinbase.
The Bitsgap Bot allows traders to use predefined strategies or simply create their own algorithms. You do not need to download any software – the Bot is cloud-based, with safety and security in mind.
The Trading Terminal includes more than 100 of the most popular indicators and customizable chart types (including the fast TradingView chart), and it allows you to make both basic and advanced order types including stop loss, take profit and even shadow orders.
Included with the Bitsgap Bot and Trading Terminal is a simple and easy-to-use dashboard that pulls together all your trades and balances across exchanges so you can keep an eye on performance. It also allows you to track and monitor 1,800+ cryptocurrencies, and there are no limits to your use of the portfolio.
As with many trading platforms, there is a Demo mode, where you can practice different strategies without risking your finances. The Demo account is funded with 1 BTC and 10,000 USDT so you can try the Bot in different ways to see what works for you.
The Basic account ($29/month) gives you two active trading bots, as well as grid orders and unlimited smart bots.
The Advanced account ($69/month) has the same features as the Basic, but you can use five active bots, and it also includes futures bots and trailing up and down orders for bots.
The Pro account ($149/month) has the same features as the Advanced, but you can use 20 active bots and add take profit orders for your bots.
You can choose to pay for your Bitsgap access using either debit or credit cards, PayPal or even one of 50 altcoins including BTC and Ethereum.
Additionally, if you have any problems customer support is available via email or on live chat.
Pros
24/7 technical support
Execution speed as quick as 1 millisecond
Hosting servers in data centers around the world
Cons
Requires monthly subscription (various tiers)
ForexVPS is a company that provides servers specifically for trading. A Virtual Private Server (VPS) is on all the time, with no downtime – making it ideal for those who are running Expert Advisors on platforms like MT4 or 5.
To work correctly, an EA needs to be on all the time, so there are any problems with the internet connection or the terminal goes offline, you could lose opportunities and money.
Offering ultra-low latency, as little as 1 millisecond, with no sharing of resources and a 100% uptime guarantee. There are datacentres across the world that you can access through a Remote Desktop – you just need internet connection.
There are three pricing points for this service, and the only real difference is the amount of RAM and SSD that you get for your money. Starting from just £26.31 per month for 1 GB RAM, 1 CPU (Core), and 80 GB SSD, this is a service that can ensure the best performance of your robots and algorithms.
There is a way to get the mid-level package for free – through your broker. All you need to do is deposit at least the minimum and trade the monthly required volume – and there is no cost for your VPS. If you aren't making the monthly volume, then you will only pay for the missing amount.
The ForexVPS also has a checker that you can use to test the latency of your broker.
Pros
Copy trading
Profit sharing feature
Transparent team
Free account available; no monthly subscription required
Range of payment methods
User-friendly platform
Cons
Limited number of exchanges supported
Fee charged by some third-party signal providers
No mobile app
Fee: Free
This is another cloud-based trading bot and a relatively new entrant to the market.
With no limits on the cryptocurrencies you can trade, Zignaly offers a high level of freedom.
Another attractive feature is the ability to follow professional traders and integrate their analysis of market fluctuations.
The bot only supports Binance, KuCoin, BitMEX and AscendEX at present but developers promise that other exchanges will follow soon.
Zignaly prides itself on its transparency and users can easily communicate with the developers.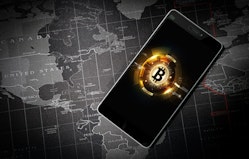 Bitcoin Trading Bots
Pros
Works with many of the most popular exchanges
Free account option available
Free three-day trial available
Available on web and mobile app
Copy trading
Cons
May not be the best option for beginners
No paper trading with free account
Fee: Starting from $22 per month
This cloud-based bot has an intuitive interface and a wide range of tools.
Its key feature is the ability to backtest strategies on the portfolios of other traders. This allows you to learn from the successes of the best traders on the platform and incorporate their approach into your own strategy.
3Commas works on a range of exchanges, including Bittrex, KuCoin and Binance and can trade multiple cryptocurrencies simultaneously.
Why You Should Consider Using a Bitcoin Trading Bot
The cryptocurrency market is known for being highly volatile. It also never closes.
This can make bitcoin and other cryptocurrencies very profitable when traded wisely but also increases the risk of significant losses.
A bitcoin trading bot can help to mitigate some of these risk factors.
Unlike humans, bots will only make trades based on the data and trends available, so emotions and impulses are eliminated from the decision-making process.
Bots can also operate around the clock, so the user can continue trading even while they are asleep or otherwise occupied.
Trading bots also have the advantage of being able to work faster and more efficiently than a human trading manually.
When specified correctly, they can analyse data and execute trades across multiple exchanges and multiple cryptocurrencies.
What Are the Pros and Cons of Using a Bitcoin Trading Bot?
It is important to remember that a trading bot is not a silver bullet.
The right bot used effectively may help to increase your profits but there are also several drawbacks and risks to consider before deciding to install a bitcoin trading bot.
Pros
They eliminate emotion
They are highly efficient
They are fast
They run around the clock
Cons
They need monitoring
They require some experience and knowledge
They can present a security risk
Pros
They eliminate emotion. Huge price fluctuations in the bitcoin market can lead human traders to make erratic and impulsive trades. Trading bots remove this risk by placing orders only according to the data available and their predetermined set of parameters.

They are highly efficient. While human traders can only study one cryptocurrency market at a time, bots can scan and analyse several simultaneously, spotting opportunities that a trader might otherwise miss.

They are fast. Speed is of the essence in the fast-moving world of cryptocurrency. It can take time for a human to carry out a trade, and all the while the trade may be losing its value. But bots can place orders instantly, taking advantage of opportunities as soon as they arise.

They run around the clock. Even the most dedicated bitcoin trader cannot sit in front of their computer all day and all night. A bot will carry on monitoring the market and making orders in their absence, so they never have to stop trading.
Cons
They need monitoring. You can't just set a bot running and forget about it, you will still need to keep an eye on how it's performing and make adjustments as needed. Also, a bot will not take into account external factors that may affect the market, such as world events or breaking news, so may make poor trades without input from a human trader.

They require some experience and knowledge. Although bots may come pre-set with trading strategies, most perform best when reconfigured to the user's specifications. So the user will need to have an understanding of how the market works and the technical aspects of trading with a bot.

They can present a security risk. Bitcoin trading bots communicate with exchanges through Application Programming Interfaces (APIs), which means two machines are working together without human intervention. The centralized nature of bots and exchanges can make them vulnerable to hackers so you will need to take steps such as keeping your API key secret and switching off automated withdrawals. You should also check the security record for any bot you are considering.
ProfitFarmers - The №1 Bitcoin Trading Bot
Things to Consider When Choosing a Bitcoin Trading Bot in 2023
Reliability
One of the key attractions of a bot is its ability to continue trading around the clock.
If your bot keeps going offline or suffers from other glitches, you will miss out on opportunities.
Check its reliability by reading reviews from other users.
Security
As mentioned above, hackers target trading bots and exchanges so it's crucial to ensure that your bot is as secure as possible.
Look for one that has a good track record for security.
Check that the team behind the bot is credible and legitimate and that there is an active community of satisfied users.
Ease of Use
Most users want a bot that will make trading easier for them, so look for one with an intuitive interface that suits your level of expertise.
You should also check the level of customer support, how updates are rolled out and whether bugs are solved in an efficient and timely manner.
It is also important to find a bot that best aligns with your trading strategy and to check how much customisation will be required.
Profitability
A bot is only effective if it is consistently achieving profits for its users.
Before investing in a bot, you should read reviews to assess its success rate.
Price
Some bots are available for free, while others will come with a significant price tag.
Generally speaking, a paid-for bot offers superior features and a higher level of service, but you should weigh up what you are getting for your money and whether it is worth the investment before making a decision.
There are many different trading bots to choose from. The best trading bot is one that suits your individual preferences and trading style.
When choosing a trading bot, you should consider reviews from other users, security features, customer support, usability, profit-making potential and price.
Highly regarded trading bots include Coinrule, Cryptohopper and Zignaly.
Before choosing an automated crypto trading bot, you should allow yourself time to research the different options. The best automated crypto trading bot is one that meets your needs and suits your trading style.
When looking at the different options, it is important to consider user reviews, security features, availability of customer support, ease of use, the potential for making a profit and the price, including one-off costs and monthly subscription fees.
3Commas, Shrimpy and CryptoTrader are good options to consider if you want to start using an automated crypto trading bot.
To automate bitcoin trading in the volatile cryptocurrency market, you might consider using a bitcoin trading bot. There are many different options available, so it is important to choose a trading bot that suits your trading style.
A bitcoin trading bot works quickly and efficiently around the clock, making trades on your behalf based on the relevant trends and data. Using a bot can also help to reduce the risk of emotional trading.
If you decide to automate bitcoin trading by using a bot, remember that it will need to be monitored. You should also research how to use your chosen bot and minimize any associated security risks.
To create a crypto trading bot, you will need a team of experienced coders and traders. Popular programming languages for crypto trading bots include Javascript, Python and Perl.
Make a list of the different exchanges that you want your crypto trading bot to work with, then create accounts on each of the exchanges. Decide on your bot trading strategy and the type of data that you want your bot to work on; for example, past trends or market analysis.
You will need to work closely with a development team to bring your crypto trading bot to life.
Once coding has been completed, you will need to test your bot before using it. This will involve checking the bot works as it should and making sure there are no bugs. Once you are sure that it works, you can fine-tune its performance and optimize the parameters.
The basic Coinbase platform does not support an automated trading bot. However, it is possible to automate trading by connecting a third-party trading bot to your Coinbase account with API keys. If you have a Coinbase Pro account, you can use a free Coinbase Pro trading bot with 3Commas or Cryptohopper.
Disclaimer: After you make a crypto purchase, BTC will be added to your portfolio. Limited time offer. Offer available to new users only. Offer not available to new users who were referred to Coinbase through the Referral Program or who have previously opened an account using different contact information. Coinbase may update the conditions for eligibility at any time.
Final Thoughts
A bitcoin trading bot can never completely replace a human trader but, used correctly, it can reduce some of the risks and help you to trade more efficiently and effectively.
With so many bots now available, it is easier than ever to find the tools you need to automate your trading according to your personal preferences and level of experience.
WikiJob does not provide tax, investment, or financial services and advice. The information is being presented without consideration of the investment objectives, risk tolerance, or financial circumstances of any specific investor and might not be suitable for all investors. Past performance is not indicative of future results. Investing involves risk including the possible loss of principal.
---