What Is an Internship? Meaning, Definitions & How to Get One
All products and services featured are independently selected by WikiJob. When you register or purchase through links on this page, we may earn a commission.
As competition for graduate jobs increases, students need to think of new ways to set themselves apart from all of the other equally qualified and skilled candidates. Graduates who have relevant workplace experience tend to be more valued by employers, and this makes internships an attractive prospect.
When you look at the stats, the reason why internships are good for students looking for their first role becomes clear.
According to Monster.com, 85% of companies use internships to recruit for full-time roles, with former interns projected to fill 37% of graduate vacancies, rising to an incredible 75% for investment banking.
But what exactly are internships, how can they help you and what will you be expected to do? We'll explore these areas in this guide, which should help you to decide whether an internship is the right choice for you.
What Is an Internship?
An internship is an opportunity offered by an employer to potential employees, called interns, to work at a firm for a fixed period of time. Interns are usually undergraduates or students, and most internships last between a month and three months.
Internships are usually part-time if offered during a university semester and full-time if offered during the vacation periods. Summer internships usually last for eight weeks.
Some internships may include periods spent abroad, on secondment, or in more than one office
An internship should give you practical skills, experience and greater knowledge of an industry, in exchange for the employer benefiting from your labour.
With the emphasis firmly on training, internships give students real-life experience of the workplace and field they hope to break into.
This not only helps them gain critical work skills and decide if the career they are experiencing is right for them, it also enables them to make valuable work contacts and acts as an important stepping-stone to securing a job and climbing the first rung on the career ladder.
An internship can be either paid or voluntary. The trend is increasingly (and rightly) towards the former, as voluntary internships are often cited as exploitative.
As you would expect, internships that pay well are usually the most competitive.
Why Do I Need to Do an Internship?
As the statistics above indicate, having a good degree is no longer enough.
As a result, more and more university leavers are looking for additional experience to give them the edge when applying for graduate schemes or positions.
While bulking up your CV with extra-curricular activities is nothing new, the sheer number of graduates entering the job market each year means that relevant, work-related experience is now a vital addition to your application.
In many cases, one of the best and most accessible ways of gaining this experience is through an internship.
It's worth noting you may also gain valuable insights and experience through an externship, which involves shadowing a professional for a certain period of time. However, externships tend to be shorter and less hands-on than internships.
How Is an Internship Different to an Apprenticeship?
It is important to differentiate between an internship and an apprenticeship, since they offer quite different experiences.
An apprenticeship is a dedicated vocational programme that combines work-based training and study towards an NVQ (National Vocational Qualification) or foundation degree.
Apprentices usually spend four days a week with their employer and then a day in the training centre, where they will work on building their portfolio to achieve their NVQ.
Traditionally, apprenticeships were reserved to trade occupations such as construction or planning. More recently, apprenticeships are offered in an increasing number of industries, from accountancy to marketing.
Apprenticeships can be a valuable route into employment, as apprentices often stay with their employer once they complete their vocational training, naturally progressing into a more senior role.
Perhaps most importantly, an apprenticeship is a paid programme where you will earn at least the national minimum wage or apprenticeship rate depending on your age.
Typically, an apprenticeship will last between 12 and 18 months, though this depends on the level of the qualification.
By contrast, an internship doesn't result in any formal qualification and is often for a much shorter period of time. And as mentioned previously, not all internships are paid.
Perhaps the most significant difference between an internship and apprenticeship is the commitment required from you to complete them.
Apprenticeships are for the long term and you will need to commit to a programme for at least 12 months to obtain your qualification.
Internships, on the other hand, are more flexible and they allow you to try different companies, work in different roles and really explore an industry in depth.
This can be beneficial if you are not really sure what direction your career is heading. Another factor that you should consider is your area of specialism – some industries are more suitable for internships, while others are better suited to apprenticeships.
Why Do Companies Offer Internships?
Companies offer students internships for a variety of reasons:
Short-Term
Internships provide employers with cheap (and sometimes even free) labour, for what is usually low-level office-based tasks, such as photocopying, filing, simple spreadsheet work or drafting reports.
Many businesses will bring on board interns for a number of weeks or months to assist with the completion of a major project or event.
This can be great for students, because it can really help you to develop and evidence skills in project management, problem solving and client relationship management.
Even if the internship is only brief, it can still equip you with a range of transferable skills and help you network and build valuable connections in the industry. Plus it looks good on your CV.
Long-Term
Employers often use internships as an effective way of advertising their graduate schemes to students.
Surveys indicate that almost half of all graduate employers hire at least 20% of their ex-interns for training schemes.
It is likely that graduates will return to the organisation that hired them as an intern for full-time employment after leaving university.
Hiring ex-interns after they graduate ias advantageous for employers as these graduates already understand the company and the job they will be doing. Ex-interns require less training than new candidates, which saves time and resources.
---
When it comes to getting that job, you can never be too informed. JobTestPrep also has comprehensive information on all types of interviews.
---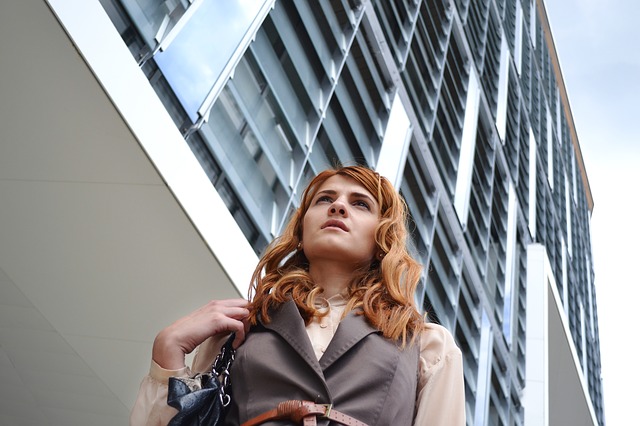 What Do Interns Typically Do?
The majority of interns will carry out a range of support tasks in a junior role.
The specific duties of an internship will vary considerably depending on your employer, the industry and the type of internship.
Unlike conventional employment, internships have an emphasis on training, rather than employment itself.
Don't expect to be given a client account to manage, or a creative project to coordinate, in the first week of your internship. By their very nature, internships are more of a support role than anything else.
But they are a great opportunity for you to learn how the business operates, even if you are only carrying out basic (and perhaps mundane) activities. Typical duties may include processing mail, data entry, filing, sorting through documents or scheduling appointments.
That's not a given though: some interns are given greater responsibilities and can end up becoming a key member of the team, making significant contributions to the company.
What Experience Will You Need?
Although employers will not expect you to have previous work experience, they will look at the skills that you have obtained via your studies.
So, what should you mention if you don't have regular work experience? Here are some ideas:
Volunteering is an excellent way to build your experience. Don't think about the work being unpaid; think of it as a means to an end and an effective way to develop your skills and build your network.

There are lots of part-time jobs that you can do in between your studies. Don't worry too much about the type of job that you get at this stage; it is the experience and transferable skills that the internship recruiter will be looking for.

By joining student groups such as business clubs, associations or community groups, you can develop skills that employers look for.

If you don't want to get a part-time job, freelancing is always an option, particularly in creative industries where you can build your portfolio and develop a variety of skills from marketing through to finance.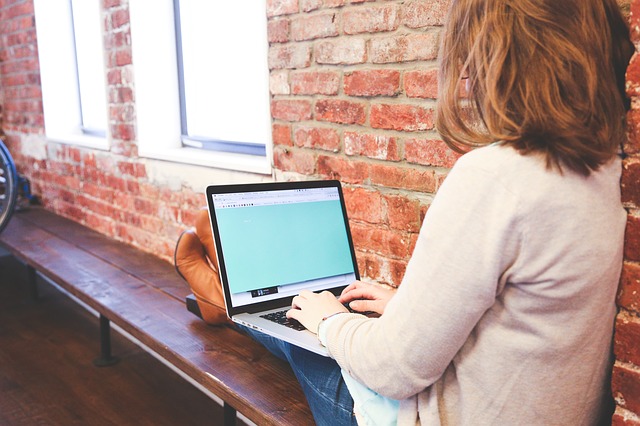 What Are the Key Benefits of an Internship?
1. Develop Critical Work Skills
One of the main beauties of an internship is that it will give you the chance to gain experience in a real workplace, honing the skills developed during your degree – such as teamwork and analysis - to the level required by the business.
It will also give you the opportunity to develop and demonstrate new critical work skills before you've graduated, making you a far more attractive prospect for future employers.
2. Get the Edge Over the Competition
Graduate recruiters want to see that you've gone the extra mile and have the passion and drive to acquire skills and experiences outside of the classroom.
To combat this, many clued-up graduates are undertaking not just one but multiple internships, giving them a wide range of skills and experience of multiple companies and departments, all of which appeals to potential recruiters.
With competition tougher than ever, if you want get the edge over your classmates, undertaking at least one internship is less a question of "Why should I?" and more "Can I afford not to?"
3. Achieve Higher Grades
Some studies suggest that the skills and experience you gain during work placements and internships help graduates achieve higher overall grades in their exams, giving you an in-depth understanding of the principles and ideas learnt during your degree, which you can draw on when taking exams.
What's more, although some internships may not count towards your degree, many universities offer work experience and placements that do count as a percentage of your overall mark, helping you gain valuable experience and achieve better grades.
To find out which jobs fit your personality best, visit our partner CareerFitter and take the Career Test for FREE.
4. Network, Network, Network
One of the major benefits of undertaking an internship is the opportunity to build connections with professionals and leading figures in your chosen sector and company.
Perform well, and these connections can help you in a multitude of ways, from keeping you in mind for future opportunities to providing that all-important reference or letter of recommendation for a graduate role, MSc or additional internship.
As you develop in your chosen career, they can also serve as vital business connections in your 'little black book' – a commonly advertised requirement for many roles, particularly in the field of media.
5. Secure Future Employment
Work placements can act as both a protracted audition and on-the-job training for a full-time role, with many students securing future employment off the back of their internships before they've even graduated.
Even if your internship doesn't immediately result in a full-time role, many employers prefer to hire tried-and-tested interns over new candidates, and will keep you in mind for opportunities as and when they arise, or recommend you to their own network of connections.
6. Try Before You Buy
If you've grown up dreaming of life as a high-flying investment banker or ground-breaking engineer, it's easy to become blinkered to other career opportunities.
An internship not only gives you the opportunity to gain the skills and experience you'll need to take the first step in your chosen career, it will also give you real experience of it, helping you to decide if your aspirations match the reality.
By undertaking multiple internships, you'll also have the chance to try out different companies and areas of your chosen industry, giving you the knowledge to make an informed decision about the best department and company for you.
7. Explore Unexpected Avenues
There are internships in every industry imaginable, from HR to investment banking.
If you're undecided on the field you want to enter, internships can give you the chance to try out roles, departments and industries you've never considered, which may help narrow down your options, or even open up a whole new career path.
8. Gain Experience Beyond the Textbooks
Although your degree will teach you about case studies and concepts useful for your future career, nothing beats real work experience.
Similar to a co-op, an internship allows you to see and put what you've learnt into action, while also exposing you to unique situations and issues beyond those taught in textbooks.
As a result, it teaches you about your own reactions and abilities in a variety of different situations – helping you identify and build on your strengths as well as improve on weaknesses – all of which is invaluable for your future career.
9. Avoid the Uni-To-Work Culture Shock
The first year of full-time work can be a bit of a culture shock. From the seemingly endless battle to secure employment to long, non-negotiable working hours and the drudgery of the daily commute, the first year of 'freedom' can make even the most optimistic graduate pine for the days of 9 a.m. lectures and library fines.
By giving you a taste of life in your chosen field, an internship not only gives you the connections and experience you need to help secure a graduate role (thereby helping you avoid the endless job hunt), it also gives you a better idea of what to expect and helps lessen the jolt of entering full-time employment.
10. Earn as You Learn
Although unpaid internships remain a topic of much debate, paid internships do exist, while many others offer an untaxed training allowance that cover expenses such as travel and food.
While every job offers transferable skills, such as teamwork, problem-solving and cash handling, paid internships give you the opportunity to earn (sometimes good) money while learning vital skills for your future career.
In addition, many internships or work placements take place during the summer holidays, ensuring they don't clash with term-time study or work commitments.
What Will I Be Paid as an Intern?
There has been considerable debate and controversy surrounding internships, particularly those which are unpaid. Questions have been raised as to whether unpaid internships should even be allowed at all.
Paid internships are very competitive, even though many of them only pay the national minimum wage. If you can't secure one, you'll need to consider whether the benefits of an unpaid internship (see above) outweigh the financial drawbacks.
How to Find the Right Internship for You
There is a lot to think about when considering an internship.
When making applications you will usually be expected to apply for one particular business area. It is important to spend time exploring the different divisions and career opportunities that are available to you, before submitting your applications.
We have put together a selection of things that you should bear in mind to help you find the right internship:
Step 1. The Pay
They're not exactly ethical, but don't discount unpaid internships out of hand, as the right one could result in a greater salary and better prospects further down the line. Carefully consider your options: in particular, opt for businesses which are growing fast, as these are more likely to recruit you after you have graduated.
Step 2. Are You A Self-Starter?
Perhaps you have a company in mind that you think would be an ideal fit, but it doesn't advertise internships. In that case, send the company a speculative letter to express your interest, offering to volunteer some of your time each week. Show initiative and enthusiasm, and you might get noticed for the right reasons.
Step 3. Skills
An internship should build on and develop your skills. Don't choose an internship just because it's in the industry that you would like. Choose one that allows you to develop the skills you think you'll need - whether that's relationship building, collaboration, leadership or project management. Research the company and learn how you can build these skills during your internship.
Step 4. Network
Choosing the right opportunity may take a little trial and error. Networking can be a great method of deciding whether an internship is right for you. Try to attend as many company presentations as possible, network with other students or graduate trainees you may know, and use careers websites such as WikiJob to help you in your research.
Where Can I Find out About Internships?
Websites
As well as WikiJob, try the following:
Graduate Talent Pool  Internwise Rate My Placement  Target Jobs 
University or College Careers Services
The staff will be experienced in helping students with all aspects of job search and applications, including finding suitable internships.
Jobs Fairs
Often hosted by universities or large businesses, these present a great opportunity to find suitable internships. Businesses looking to hire interns will usually have a dedicated booth or stand where you can obtain further information.
Professional Organisations
Trade associations regularly advertise vacancies or opportunities for interns. Find the organisations or bodies in your industry, and reach out to them to see if they have any opportunities available, or if they can provide you with the contact details of businesses who are looking for interns.
How Do I Apply for Internships?
The application process for an internship can be rigorous and detailed, since competition is often high, particularly in industries such as law, banking, media and consulting.
When Should I Start Applying?
Start your internship search at least six months in advance. Companies will run recruitment drives at certain times throughout the year, so know when the recruitment campaigns for internships of companies you are interested in begin.
Competitive internships with a formal application process will have strict deadlines – familiarise yourself with the recruitment cycles for these opportunities.
The majority of students will undertake an internship during their later years of university because this increases the likelihood of the internship leading to a job offer. That being said, it is increasingly common for students to do internships in their first summer, to get early exposure to work experience.
What Are the Requirements?
The requirements for applicants will vary depending on the company. Some organisations will ask you to complete an online application, while others will recruit in the same way as they would appoint someone for a permanent job.
Some employers may request that you send transcripts of your qualifications and reference letters, so leave sufficient time to collect the required documentation before the deadline. Your CV and internship cover letter also need to be polished and tailored to the job that you are applying for, and in the format requested.
After the documents have been sent, follow up to make sure they were received.
Certain employers may be quite strict in their selection process, requesting that you attend an assessment centre, complete a psychometric test or participate in an interview. Others will decide based on a CV and cover letter.
Ways to Apply
There are two ways that you can apply for an internship. You can either check advertisements, or you can send out speculative applications to companies of interest. In either of these situations you should compose a strong application that:
Clearly demonstrates your knowledge, skills and motivation relevant to the internship
States what you can bring to the company
Emphasises why you are interested in the organisation
Demonstrates the key competencies that the company is looking for in an intern
Getting Your CV In Shape
If you haven't updated your CV for some time or if you have never written a CV, now is the time to get on it.
A good CV should be clear, concise and easy to read. For students, one page is more than sufficient.
Start the CV with your personal details at the top, including name, address, telephone number and email address.
Summary – This is the first section that the employer will read, so it needs to be engaging, emphasise your key skills and say what you can bring to the role. This section should be no longer than three or four sentences.
Achievements – A brief list of your main academic and work achievements should be listed here.
Education – List the degree that you are studying, as well as your GCSE and A Level results.
Work Experience or Voluntary Work – Within this section, list your paid or voluntary work, describing your main duties and responsibilities. Where possible, try and relate the experiences to the opportunity that you are applying for – drawing on the skills and competencies in the person specification and job description.
Always write your CV in the third person and make sure that you check it thoroughly before sending to an employer.
Following Up On Your Initial Application
Failure to follow up after your application has been submitted is like cramming for your exams and then falling asleep and missing them.
Even the most organised and industrious students fall into this trap every year. They send great applications for an internship, but they don't follow up with employers. As a result, their application gets lost and forgotten.
A follow-up doesn't have to be anything elaborate. It can be as simple as a brief email, thanking the employer for taking the time to consider your application. Following up also shows you are both professional and confident when communicating.
Perhaps most importantly, a follow-up will keep you at the forefront of the employer's mind, which could give you an advantage over other candidates.
Tackling the Interview
If you manage to navigate through the application process with success, the final stage is to tackle the interview.
Interviews can be very daunting, especially if you are at the beginning of your career and have not yet perfected your technique. There are three basic things that you can do to make sure you stand out:
The first is to ensure that you are adequately prepared. Review the company website in detail, explore the firm's mission statement and assess the similarities that you have in common. Use this research and incorporate it into your answers if you can during the interview.
Secondly, when it comes to asking questions, ask what the internship will involve. Ask the recruiter to describe a typical day for an intern.
Finally, let the recruiter know that you can start immediately (assuming you can).
Recruiters are looking for a realistic understanding of what's involved in the role you are applying for and for your answers to suggest what strengths, skills, competencies and personal attributes you have.
Accepting the Offer (Or Choosing Between Offers)
The ultimate goal of an internship is to acquire valuable work experience in your chosen industry. An internship is intended to complement your academic studies and help you to build the skills that you need to secure a job after you graduate.
If you are lucky enough to be offered an internship, deciding whether or not to accept is important. You should not accept an internship if you believe that it is going to negatively impact on your studies.
It is always better to secure an internship that fits in more effectively with your study schedule than accept an opportunity that is going to have a detrimental impact on your university work.
Getting the Most From Your Internship
An internship offers a way into some of the best careers and if there's one thing that you can do to make you stand out to potential employers, it's to gain real work experience. That said, an internship is what you make of it. The more you put in, the more benefit you will gain.
Here are our top tips for what you should (and shouldn't) do when you have secured an internship. 
Do:
Define your objectives
Keep a work diary
Show willingness
Don't:
Decline an opportunity to gain experience that is beyond the remit of your post
Be afraid to ask questions if you are unsure
Give up on your search for an internship
Create a bad impression, even if your internship doesn't turn out the way you had hoped
Overstep your boundaries
Once you have completed an internship, it is a good idea to write a thank-you letter. This shows appreciation for the internship opportunity, gratitude to those who helped you during the internship and leaves a good impression with the company who took you on as an intern.
Converting an Internship to a Permanent Position
While there is no guarantee that you will secure a paid job at the end of your internship, many companies will hire graduates from their pool of interns. Here's how you can increase the chances of that happening:
Treat it like a job. One of the best ways that you can improve your chances of securing a permanent position is to behave as if you are an employee. That means being punctual, acting in a professional manner, coordinating your work effectively and complying with workplace policies and procedures.

Have a good attitude. During your internship, build rapport with your co-workers and widen your network of contacts. Attend any events if you are invited, and treat every opportunity that you are given as an opportunity to meet new contacts and build relationships.

Be motivated. If you take on new tasks, stay receptive to change and put all your effort into the completion of the tasks that you are set, you'll earn greater recognition. If you see some of your co-workers have an increased workload, ask if you can help.
No matter how hard you work and how well you fit into the team, your internship won't always result in a permanent job offer.
If that's the case, remember that your internship is a valuable learning experience and also an excellent opportunity to boost your employability by enhancing your key skills and areas of expertise.
Final Thoughts
Internships are an excellent addition to your CV and a valuable way to gain insights and experience of what various industries would be like to work in.
In an increasingly competitive jobs marketplace, they really can set you apart from other candidates and help you develop real-world knowledge, experience and practical skills.
---