Civil Service Apprenticeships
All products and services featured are independently selected by WikiJob. When you register or purchase through links on this page, we may earn a commission.
Civil Service apprenticeships offer an opportunity to gain qualifications ranging from Level 2 (which is equivalent to five GCSE pass grades) to Level 7 (which is equivalent to a Master's degree).
The Civil Service offers apprenticeships based in each of the government's 25 ministerial departments.
As a Civil Service apprentice, you will:
Contribute to some of the government's most interesting initiatives
Play a key role in developing government policies
Help to implement plans that will affect people all over the country
You can search for current apprenticeship opportunities in the Civil Service here.
You can find more information about careers in the Civil Service here.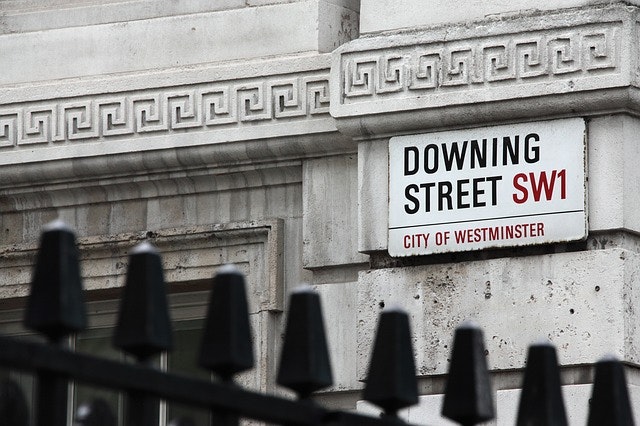 Civil Service Apprenticeships
What Is the Fast Track Apprenticeship?
The Civil Service Fast Track Apprenticeship is an alternative to university study and offers the chance to work in a permanent government job role where you can learn and develop specialist skills at the same time as earning a competitive salary.
The Fast Track scheme will equip you with the knowledge needed to pursue a range of different career paths. Upon completion of a Civil Service apprenticeship, many people choose to continue in a permanent role.
Who Is Eligible for a Civil Service Apprenticeship?
People currently working as a civil servant are automatically eligible to apply for a Civil Service apprenticeship.
If you are applying from outside the Civil Service, the following eligibility criteria will apply:
You must be at least 16 years of age. There is no upper age limit.

You will need a minimum of five GCSE qualifications (or equivalent) at grade C and above (or grade 4 and above under the new grading system). Your GCSE qualifications must include both Maths and English language.

You will need to be either an EEA (European Economic Area) national, Commonwealth citizen or Swiss national. In some circumstances, Turkish nationals are eligible to apply, but this depends on whether you have been employed in the UK previously. You can find out more here.

You must not already hold a degree qualification.
What Schemes Are Available?
There are six Civil Service Fast Track Apprenticeship schemes to choose from:
1. Business
This customer-focused role will see you supporting teams to ensure they achieve their best work. You will be responsible for coordinating communications, overseeing business activities and making improvements to existing processes.
To apply, you will need five GCSEs (or equivalent) at grade 4 (C) and above. These must include Maths and English language.
2. Commercial
In this role, you will assist the government with the management of commercial contracts. The government holds contracts with many different service providers, in areas including health, education, prison management and infrastructure.
This apprenticeship will help you to develop the contract management and negotiation skills needed to ensure high-quality services while maintaining value for money.
To apply, you will need five GCSEs (or equivalent) at grade 4 (C) and above. These must include Maths and English language.
3. Digital, Data and Technology (DDaT)
This role will see you assisting other DDaT professionals to grow and develop the delivery of the government's digital services. This varied apprenticeship will include a broad range of digital tasks, such as data collection/interpretation, coding/network engineering and website development.
To apply, you will need two A-Levels (or equivalent) at grade C and above, plus five GCSEs (or equivalent) at grade 4 (C) and above. GCSEs must include Maths and English language.
4. Finance
In this role, you will support other finance professionals to provide high-quality financial management services to the government. Your objective will be to ensure value for money to every UK taxpayer.
Day-to-day activities are varied, from providing guidance on financial matters and creating management reports, to assisting with cost control and helping with budgets.
To apply, you will need five GCSEs (or equivalent) at grade 4 (C) and above. These must include Maths and English language.
5. Policy
You will gain the skills and experience required to make policy recommendations. The advice you give will be influenced by political context, evidence and a sound understanding of risks, threats and potential impacts.
To apply, you will need two A-Levels (or equivalent) at grade D and above, plus five GCSEs (or equivalent) at grade 4 (C) and above. GCSEs must include Maths and English language.
6. Project Delivery
This role offers on-the-job learning achieved through close working relationships with experienced Project Delivery staff. Working on a range of different projects, you will have the opportunity to gain skills in project finance, project reporting and project risk.
To apply, you will need two A-Levels (or equivalent) at grade D and above, plus five GCSEs (or equivalent) at grade 4 (C) and above.
Salary and Benefits
The Civil Service Fast Track Apprenticeship scheme offers a combination of on-the-job training and structured learning.
Within London, Fast Track apprentices can expect to earn a minimum salary of £22,000. Outside of London, the minimum Fast Track apprentice salary currently stands at £19,500.
The maximum Civil Service Fast Track Apprenticeship salary is currently £27,000.
In addition to the comprehensive training and salary benefits, the Civil Service offers apprentices flexible working opportunities, employer contributions to the pension scheme and access to sports clubs and social venues.
Application Process
First, consider which of the Fast Track apprenticeship schemes you are interested in applying for, and which location(s) would suit your personal circumstances.
Check the entry requirements to ensure you are eligible to apply for the scheme(s) you wish to apply for.
To apply, you will need to complete a combination of online and face-to-face application stages:
Fill in the online application form
Work through the online practice tests (where available)
Complete the online tests
Take part in a half-day assessment centre
Applications for the Fast Track Apprenticeship are typically open from the start of March to early April.
1. Online Application Form
You will need around 20 to 30 minutes to complete the online application form. It's important to take your time – if you need to take a break at any time, the system will allow you to save your progress along the way.
You will be required to provide the following information on the application form:
Your preferred scheme(s) and location(s)
Your personal details
Whether you need any adjustments or assistance to enable you to complete the application process
The Civil Service asks all job applicants to complete an optional diversity questionnaire. The purpose of this is to gather diversity information.
If you choose to supply this information, your application will not be affected by the details that you give. If you choose not to participate, your application will not be affected.
2. Online Tests
Shortly after submitting your application form, you will receive an email invitation to begin the online tests. Make sure you check your email inbox (including junk or spam folders) regularly.
You will have seven days to complete the tests. This timeframe will start from the moment you begin the first test.
The Fast Track team may be able to offer a time extension for applicants eligible for reasonable adjustments, or in exceptional circumstances. You can find out more here.
The purpose of the online tests is to establish whether you are a suitable applicant for the Fast Track. Your results will determine whether or not you can progress to the next stage of the assessment process.
All of the online tests must be completed using a laptop or desktop computer, not a mobile phone or tablet. If you do not have a computer at home, consider asking a friend or family member, or visit your local library.
There are three online tests to complete:
Competency Questionnaire – No time limit; allow 30 minutes to complete. This test is designed to evaluate whether you have the competencies required for a Fast Track Apprenticeship position. During the test, you will read statements and rate them according to how well they describe you. There is no practice version of this test.
Situational Judgement – No time limit; allow 30 minutes to complete. This test uses 20 different scenarios to find out how well you make judgements. For each scenario, you will be presented with four options. You will need to choose the most effective and the least effective options for resolving the issue described in the scenario. Then, you will be asked to rate how effective you think each option is. Practice questions are available for this questionnaire.
Verbal and Numerical Reasoning – Six minutes per exercise. Note that if you are applying through the Guaranteed Interview Scheme, you will not be required to complete this test. These tests are designed to assess how well you work with verbal and numerical information. Each test is multiple choice; the numerical test has 24 questions and the verbal test has 36 questions. Practice questions are available for this test.
Civil Service Apprenticeships
3. Assessment Centre
Applicants who successfully complete the online test stage will be invited to attend a half-day assessment centre. These are staged on various dates, in several different locations.
Assessment centres are proven to be an effective way to find out how people will perform in the workplace. They take longer than a standard interview and require participation in several different activities.
The Fast Track Assessment Centre should be treated in the same way as any other formal job interview. You should wear formal interview clothing and behave and interact professionally at all times.
When attending the assessment centre, you will be required to bring some documents, including your exam certificates and identification paperwork. When you are invited to the assessment centre, you will receive a list detailing exactly what to bring.
Assessment Centre: What to Expect
A comprehensive guide will be issued to you, explaining what you should expect from the assessment centre.
Here is a brief outline:
The assessment centre will be coordinated by trained assessors, many of whom will be experienced civil servants. Their assessment of you will be based only on your performance at the assessment centre. They will not have seen any information about you, apart from your name (they will not have seen your application form or test scores from the online exercises).
During the assessment centre, you will complete a range of tasks designed to:
Show you what it is like to be a Fast Track apprentice
Assess how you would perform in the role of Fast Track apprentice
These assessments will include a written task, strengths-based interview and group exercise:
Written Task – You will have 40 minutes to complete the written exercise, which is broken down into two separate tasks. You will receive a Written Exercise Candidate Information Pack, which will explain exactly what is required of you.

A typical written task could be reviewing fictitious correspondence on a specific issue and drafting an informative response to the enquiry.

Interview – The formal interview will take around 45 minutes. You will answer up to 12 competency and strength-based interview questions. There will be up to three questions per competency and you will have up to two minutes to respond to each one.

It is important to give natural answers. However, you may wish to use the STAR technique, to help you think of examples of when you have used your skills and experience to achieve the core competencies.

Group Exercise – For the group exercise, you will be placed into a team of up to six people. At the beginning of the task, each team member will be provided with an identical group brief. This will summarise a specific scenario and give comprehensive information on the sections of the task you will be coordinating.

Each team member will also be allocated an individual brief, assigned only to them. You will have approximately 40 minutes to discuss the scenario, negotiate on the different options and agree on a plan.

The group task is designed to find out about your decision-making skills, assess how well you work with other people (including your communication and leadership skills) and establish your ability to provide value for money.

During the group task, remember that you are not in competition with the other people in your group. This is your opportunity to demonstrate effective teamwork skills and the ability to build cooperative working relationships.
Assessment Centre: Preparation Tips
The Fast Track Assessment Centre is designed to assess candidates against the Civil Service's core competencies.
In brief, the core competencies are:
Changing and improving
Making effective decisions
Leading and communicating
Collaborating and partnering
Building capability for all
Motivational fit
Delivering at pace
Before the assessment centre, you should spend time researching each of the competencies, as these will be a strong theme for each assessment.
You should try to complete the assessments and answer the interview questions with these competencies in mind.
Assessment Centre: A Summary
In addition to the above, some of the Fast Track schemes require an additional assessment relating to the specific requirements of the scheme being applied for. If the scheme you have applied for has an additional assessment, you will be notified of this.
Remember, your main objectives for the assessment centre are:
To show that you are interested in and committed to the Fast Track scheme(s) you have chosen to apply for
To demonstrate that you can work in accordance with the Civil Service core competencies
To show that you have the required skills, qualities and abilities to join the Civil Service Fast Track Apprenticeship
All candidates attending an assessment centre are eligible to claim travel and accommodation expenses. The deadline for claims is 30 days from when the expense was incurred.
What Happens Next?
Whether you are successful or not, all assessment centre candidates will receive a report which provides feedback on their performance.
This report can be accessed via your online Fast Track account. You will receive an email to notify you when your report is ready to view.
Your personal performance report will give information on your performance during each of the assessment centre exercises. Your key strengths and areas for further development will also be detailed.
In addition to the performance report, successful candidates will receive a formal job offer, information on the pre-employment checks and details of the specific post they will be placed into.
Final Thoughts
The Civil Service Fast Track Apprenticeship is used to recruit and develop people who do not hold a university degree. As a result, the programme provides non-graduates with an opportunity to pursue a leadership role within the Civil Service.
Most Fast Track apprentices choose to join the programme after completing their school education, but there is no maximum age limit for applicants to the scheme.
The Fast Track was first launched in 2013. Since then, over 2,000 apprentices have been recruited onto the programme.
There are typically more than 5,000 applications for the Fast Track every year, so prospective applicants will need to be prepared to undergo a thorough and competitive recruitment process.
---