Careers In the Public Sector & Government
The UK's public sector comprises a number of organisations that are primarily supported through public taxation and government funding.
This vast network includes central and local government, agencies and public bodies that provide free or subsidised services to the UK population.
In this article, we'll cover the variety of job opportunities in the public sector, entry paths to those careers, and the benefits of public sector employment.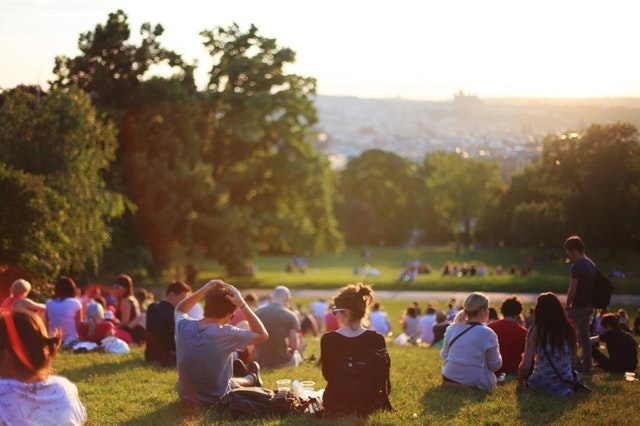 Careers In the Public Sector & Government
What Job Opportunities Does the Public Sector Offer?
There are around 5.4 million workers employed in the UK's public sector. This figure accounts for 16.5% of all those employed, and is reflective of the vast number of job opportunities available.
The most popular public sector employers include:
Local Government/Council
Also referred to as local authorities, this section of the public sector delivers services such as housing, transport, social care and education to local communities.
Local authorities employ a range of staff, including front-line service providers, support staff such as finance and administration, and those responsible for developing and implementing local policies.
Central Government/Civil Service
The Civil Service is responsible for the administrative and practical functions of government. Career progression usually moves through five job grades, from administrative assistant to senior civil servant.
The NHS
Career options within the NHS include clinical roles in medicine, nursing and midwifery, allied healthcare roles such as counselling and physiotherapy, and non-clinical support functions such as IT, finance and administration.
Law Enforcement
Roles within law enforcement range from support functions, such as front-desk operators, call handlers and analysts, through to front-line positions including community support officers (PCSOs), police constables and detectives.
The prison service is also a popular route for those interested in this area.
Other popular areas in the public sector include:
Education
Social work
Roles with the United Nations (UN) and World Health Organisation (WHO)
National security
You can find more details in our list of the top 50 public sector employers.
What Entry Paths Are Available for Public Sector Employment?
Entry paths into public sector employment vary widely, and are specific to the nature of the role and organisation to which they relate.
Below we offer guidance on some of the most popular areas of the public sector, and the various entry routes available for each.
Local Government/Council
Job opportunities in local government are diverse. Environmental services, education, housing, transport and social care are just some of the responsibilities of local councils and each area requires a broad range of skills to help develop, implement and maintain these services.
From administration, customer service and HR, to specialist areas such as environmental health or occupational therapy, there are many opportunities across the UK's authority districts.
The National Graduate Development Programme (NGDP), run by the Local Government Association, offers a two-year management scheme including postgraduate certification and a broad range of work experience across key departments.
The scheme is open to graduates that hold a minimum of a 2:2 Bachelor's degree in any discipline.
Several councils operate individual training programmes; these can be found on your local council website. Alternatively, the Local Government Jobs website advertises all current vacancies across the UK.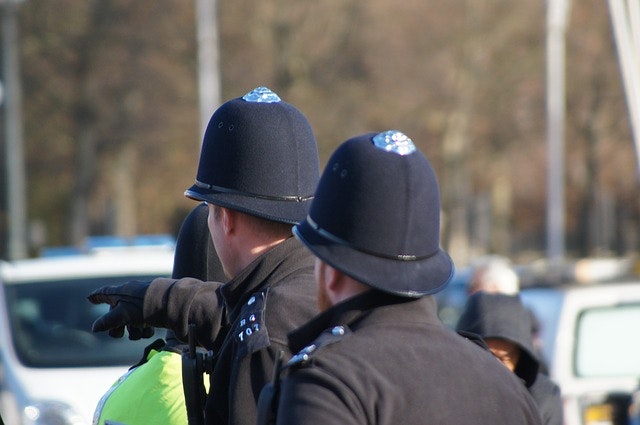 Careers In the Public Sector & Government
Central Government/Civil Service
As with local government, there are many Civil Service jobs open to graduates of all levels and disciplines.
The Civil Service is made up of several departments and specialist agencies. These include, but are not limited to:
HM Revenue & Customs (HMRC)
The Home Office
The Ministry of Defence
The Department for Education
Each department offers a range of career paths, including:
HR
Legal
Finance
Analysis
Communications
Project management
Technology
Procurement
Security
The most popular entry route for jobs in central government is the Civil Service Fast Stream. This programme offers graduates from all backgrounds accelerated career progression in one of 15 professions.
Other entry routes include the Government Communications Headquarters (GCHQ) Future Leaders Programme and the HMRC's graduate recruitment programmes, as well as graduate schemes offered by MI5 and MI6.
The NHS
According to the Office for National Statistics, the NHS employs 31% of all those working in public sector jobs in the UK. This isn't just confined to medical staff but includes infrastructure support personnel and management.
The NHS Leadership Academy runs the NHS Graduate Management Training Scheme, a two-year programme offering successful candidates fast-track opportunities to senior management level in six specialist areas:
Finance
General management
Policy and strategy
Health analysis
Health informatics
Human resources
The scheme is open to graduates with a minimum 2:2 in any degree discipline, though the application process is highly competitive.
The NHS Leadership Academy also offers a graduate management programme in conjunction with Skills for Care and the Department of Health. This 12-month placement provides the knowledge and skills required for management careers in social care.
Law Enforcement
There are multiple routes into law enforcement and new recruitment programmes are in place for police constables throughout the UK. These include policing degrees and a degree-level apprenticeship.
For those that already hold a degree, the entry scheme will consist of a two-year probationary programme, combining work experience with continued education towards a professional policing practice graduate diploma.
Alternatively, the Police Now graduate scheme offers high-calibre candidates an intensive training course followed by two years on the front line. To be eligible, you must hold, or be working towards, a 2:1 degree.
Qualifications and Skills Needed
With so many opportunities available for careers in the public sector, specific qualifications are difficult to define.
As a general rule, however, most entry routes welcome graduates from all degree levels and disciplines, with more specialist roles requiring a relevant 2:1 Bachelor's degree.
For some career paths, alternative qualifications are considered, so be sure to check the specific requirements of any role of interest.
While qualifications vary from role to role, certain skills are key for a successful career in all public sector jobs:
A commitment to helping society – All public sector jobs have an impact on society, whether on a local level or across the board, so you need to demonstrate a keen interest in playing your part.
Communication – Whether with colleagues, partners or service users, you'll need the skills to communicate clearly and effectively. Verbal reasoning and the ability to convey complex information are valuable tools.
Collaboration skills – No area of the public service operates as a truly independent entity. Policies, solutions and services are developed, implemented and run as collaborative efforts, so teamwork, diplomacy and understanding are vital.
Resilience – The public sector can be an extremely demanding environment; it's crucial you can perform under pressure and remain positive.
Problem-solving skills – You need to be able to see the bigger picture and work both analytically and creatively to formulate appropriate solutions to problems.
Leadership skills – For those who wish to progress to senior management level, these are crucial. This includes the ability to listen to others and bring together opposing ideas to find the best solutions.
Key Benefits of Working in the Public Sector
1. Job Satisfaction
The work you undertake as a public sector employee will, to some degree or another, have an impact on society. Knowing that your role plays a part in building a better future for others can lead to an increased sense of job satisfaction.
2. Flexible Working Hours
The public sector is becoming increasingly open to flexible working culture. Many posts will come with a set number of hours by way of contractual obligation, with a degree of flexibility as to when these are fulfilled.
3. Atmosphere
While public sector employment can be demanding, the working atmosphere lacks the competitive nature of private-sector organisations. If you are not a competitive person by nature, the public sector could be a better fit.
4. Job Stability
Although government cuts and drops in funding mean no job is 100% secure, the funding model of the public sector still brings an increased level of job security over the private sector.
5. Pension Schemes
Pension schemes offered to public sector employees tend to be more financially beneficial than those offered in the private sector.
6. Career Progression
Due to the nature of their funding and purpose, public sector organisations are, in most cases, expected to invest in all employees through training and development opportunities which open the doors to career progression.
7. The Chance to Make a Difference
Whether on a local or national level, public sector jobs offer the opportunity to make a significant difference to people, communities and society. For those that have a passion for change, the public sector is a great career choice.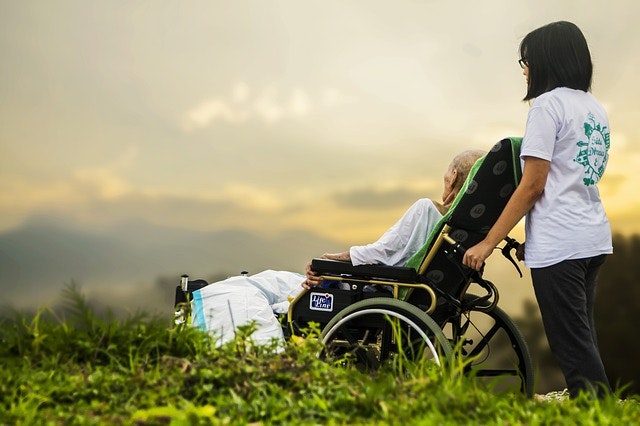 Careers In the Public Sector & Government
Additional Considerations
While many public sector jobs offer a fairly structured working environment in terms of location and hours, some require additional commitments.
International roles, such as those within the UN, may require extensive overseas travel. Jobs within the NHS and law enforcement will often involve unsociable hours and changing shift patterns, as well as high-stress or high-pressure working environments.
Choosing the right path requires careful consideration of your career and life goals.
Starting Salaries and Progression
Starting salaries for public sector jobs vary significantly and are dependent on sector area, speciality and location.
As an illustrative overview:
Starting salaries for local government range between £16,000 to £20,000. Those enrolled on the National Graduate Development Programme will receive a minimum of £24,000, plus London weighting where applicable. Those who progress to senior management within local government can expect to earn upwards of £60,000.
Starting salaries on the Civil Service Fast Stream range between £25,000 and £28,000, dependent on the programme. Experienced Civil Servants earn an average of £30,000, with a small proportion progressing to £80,000 in high-profile positions.
Graduates partaking in the HMRC's recruitment programme can expect a starting salary of £28,000, rising to £48,000 after completing the scheme, or £32,000, rising to £55,000 if based in London.
The NHS Graduate Management Programme offers a starting salary of £23,000 across all of its streams.
In law enforcement, starting salaries for PCSOs range from £18,000 to £20,000. Those enrolled on the Police Now scheme will receive a minimum of £23,500.
Public sector career progression is readily available to anyone that shows commitment and innovation.
Financial remuneration is based on salary banding, with each organisation operating its own grading system.
Final Thoughts
The diverse array of jobs available in the public sector make it a popular choice with graduates from all degree disciplines.
Training and development opportunities are many but, due to the standard of career progression and benefits on offer, it is a competitive market and candidates looking to enter the public sector should take every opportunity to stand out from the crowd.
Many local councils welcome applications from unpaid work experience candidates. There are plenty of voluntary organisations that offer placements which will be looked on favourably by public sector employers.
In addition, the application process for graduate schemes can be tough and often includes psychometric tests, so it's important to be well prepared before starting any application process to stand the best chance of success.
---