List of Public Sector & Government Employers
With many of its cities recognized as international business hubs, a strong economy and low unemployment rate, the UK is a great place to find work. Public sector and government employers offer many opportunities, so we've listed 50 of the top recruiters in that sector, to help with your research.
Public sector employers will often require certain specialist skills such as IT, engineering or finance experience, plus they look for key soft skills such as:
Resilience
Empathy
Management skills
Admin/secretarial skills
The following is an alphabetical list of the top 50 UK public sector and government employers that graduates might want to consider approaching for employment.
1. Automatic Weapons Establishment (AWE)
The main tasks of the AWE, operating under the MoD procurement executive, are to research, design, develop, produce and provide in-service support of the UK's warheads. It's also responsible for the safe dismantling and disposal of weapons no longer in use with the service.
2. BBC
The world's oldest and largest broadcasting corporation. The BBC was established by a royal charter and is funded by a government-approved licence fee. The BBC offers graduates training in business, technology, journalism and production via its new talent schemes.
3. Brighton & Hove City Council
Brighton & Hove City Council has the combined powers of a district and non-metropolitan county council. It is the local education authority and also provides all local government services to the community including libraries, council tax billing, processing planning applications, social services, as well as waste collection and disposal.
4. British Army
The UK Army offers the opportunity to do something that really matters. You can join as a soldier or officer, and there are a wide range of roles and entry points to suit different skill sets.
5. British Council
The British Council is the UK's international organization for educational opportunities and cultural relations. Career opportunities with the British Council include the arts, education, English language and civil society. Skills needed range from project management to digital communication.
6. Cabinet Office
The Cabinet Office supports the Prime Minister and makes sure that the government is run effectively. In partnership with HM Treasury, it is also the government's corporate headquarters and takes the lead in certain areas of critical policy.
7. Child Maintenance Service
An executive agency for the Department of Work and Pensions, responsible for the administration of child maintenance, which  separated parents pay for the support and rearing of their children. Its main role is to evaluate the correct amount of maintenance in each case, and to enforce and collect those payments.
8. Civil Service Fast Stream
The Civil Service Fast Stream is a graduate employer that trains potential Civil Service leaders in key skills. It seeks graduates to work in a wide range of areas including finance, health, diplomacy, digital communications, science and technology.
9. Crown Prosecution Service (CPS)
The CPS prosecutes criminal cases that the police and other institutions have investigated, with the aim to deliver justice. CPS decisions are made independently of government and the police. It looks for candidates from a wide range of backgrounds.
10. Defence Science and Technology Laboratory (DSTI)
The DSTI makes sure that technological and scientific innovations make appropriate contributions to the security and defence of the UK. Its main role is to:
Identify and monitor risks and matters of national security.
Protect the country and the interests of the UK at both the country's borders and internationally. Also to deal with electronic and physical threats from state as well as non-state sources.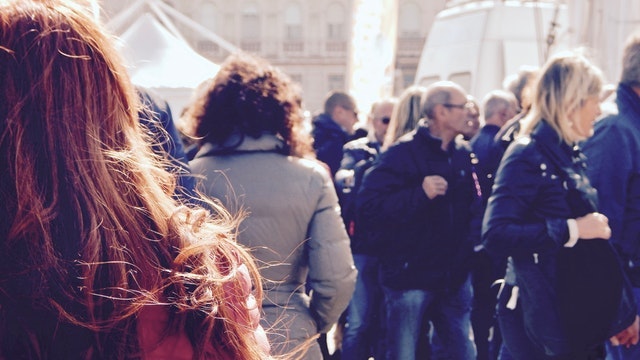 List of Public Sector & Government Employers
11. Department for Culture, Media and Sports (DCMS)
The DCMS protects and promotes the artistic and cultural heritage of the UK. It also helps communities and businesses grow by financing innovation, and highlighting the UK overseas as a holiday destination. It seeks graduates from the cultural, creative and technology sectors.
12. Department for Environment, Food and Rural Affairs (DEFRA)
DEFRA is a UK government department that makes legislation and policy in areas that include:
Sustainable development and the 'green' economy
Biodiversity, natural environment, animals and plants
Animal health and welfare
Food, fisheries and farming
Rural communities and issues
Environmental protection and pollution control
13. Department for International Development (DfID)
DFID recruits graduates to work on key projects in international development. These deal with promoting peace, global security, extreme poverty and humanitarian disaster, both in the UK and abroad.
14. Department for Transport (DfT)
The DfT, together with 23 partners and agencies, works to support the network of transport in the UK that helps people, businesses and goods to move around.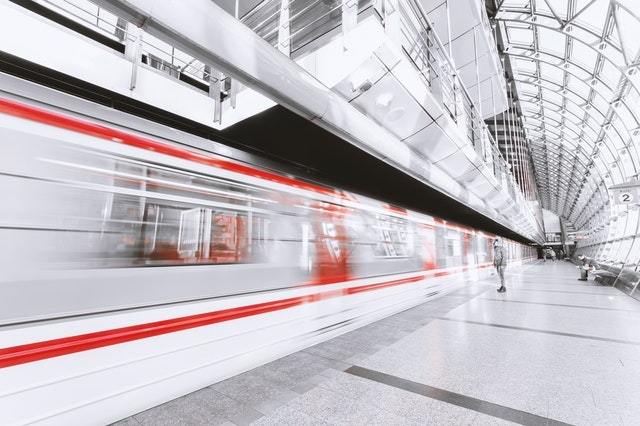 List of Public Sector & Government Employers
15. Department for Work and Pensions (DWP)
Welfare, pensions and child maintenance policy are the responsibilities of the DWP. Being the largest public service department, the DWP administers the State Pension and a range of health, disability and working-age benefits to about 20 million claimants.
16. Environment Agency
Established in 1996 to improve and protect the environment, the Environment Agency's main task is to create better places for humans and wildlife, as well as support sustainable development.
17. European Commission
For those eager to get involved with Europe's politics, the European Commission is the government job to aim for. It hears trade negotiations, oversees the implementation of policy and drafts legislation.
18. Export Credit Guarantee Department
Working together with the Department for International Trade, the Export Credit Guarantee Department functions as the export credit agency for the UK.
19. Financial Conduct Authority (FCA)
The FCA works with HM Treasury to regulate the financial services in the country. Its main role is to protect consumers, keep stability in the industry and promote fair and healthy competition between providers.
20. Foreign & Commonwealth Office
Supported by 11 other organizations, the Foreign and Commonwealth Office was designed to develop and protect the UK's relationship with other countries worldwide.
21. Forestry Commission
Supported by two public bodies and agencies, the Forestry Commission, a non-ministerial department, is responsible for expanding, protecting and providing sustainable management of woodlands for the environment and society.
22. Government Actuary's Department (GAD)
The mission of the GAD is to provide actuarial and specialist analysis, assurance and advice, and support effective decision-making and vigorous reporting in government. GAD has a strong track record of hiring graduates and giving them the training necessary to become qualified actuaries.
23. Government Communications Headquarters (GCHQ)
The job of GCHQ is to help keep society safe and successful by providing intelligence, protecting information and informing relevant UK policy.
24. Government Economic Service (GES)
Part of the Civil Service, the GES is the professional body for UK public-sector economists. It maintains high standards of entry and promotes effective use of economics in government policy-making.
25. Government Legal Service
This is the UK's biggest in-house legal organization. The office, headed by the Treasury Solicitor, has been in operation for hundreds of years and the lawyers employed by the service give the government legal advice and also represent them in court.
26. Government Operational Research Service (GORS)
The GORS provides analytical services to more than 25 government departments. It uses scientific, facilitative and mathematical methods help contribute to strategy, operations and policy-making.
27. Government Statistical Service (GSS)
The GSS consists of a group of civil servants who work on the production, communication and collection of statistics in the UK. Besides statisticians, the group also includes social researchers, economists, secretarial and clerical staff, as well as IT professionals.
28. Graduate Procurement Service
The Graduate Procurement Service is an informal association for civil servants who are involved with or employed in procurement for the government. They work to improve the confidence and capability of procurement staff, since they believe that the government needs more well trained, skilled and highly qualified employees.
29. Her Majesty's Government Communications Centre (HMGCC)
HMGCC's primary job is to provide software and electronics to support the British Government's communication needs.
30. Highways England
Previously known as The Highway Agency, Highways England is the government company responsible for the maintenance and improvement of the major A roads and motorways in England.
31. HM Revenue and Customs
HM Revenue and Customs helps to keep the UK solvent and secure by ensuring that every applicable citizen assists with funding the country.
32. HM Treasury
Although a part of the Civil Service, HM Treasury operates a graduate programme that is not connected to the Civil Service Fast Stream. Graduates employed by HM Treasury will help to develop policy that drives government decisions, and will make a contribution to a department that is considered to be the centre of government.
33. Home Office
Drug control, crime, counter-terrorism and immigration are the main areas of action for the Home Office. This is a great employment option for those looking for a career in a complex organization.
34. Metropolitan Police
The Metropolitan Police is responsible for law enforcement in London and is the ninth-largest public sector employer in the UK. The Police Now training scheme aims to recruit graduates nationally to become police officers and detectives.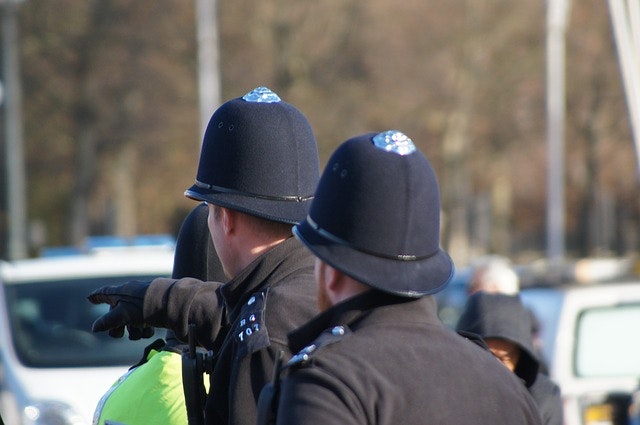 List of Public Sector & Government Employers
35. MI5
MI5, the UK's security organization, is concerned mainly with the interception and prevention of threats to the country. Major areas include intelligence, anti-terrorism, espionage and cyber-crime.
36. MI6 (Secret Intelligence Service)
Commonly referred to as MI6, the Secret Intelligence Service is tasked mainly with the covert collection and analysis of overseas intelligence in support of the UK's security. Graduates can be employed as intelligence officers, language specialists or in software development/support.
37. Ministry of Defence (MoD)
The Ministry of Defence is the headquarters of the British Armed Forces. It is the department of the British government that is responsible for the implementation of defence policy as set by HM Government.
38. Ministry of Housing, Communities and Local Government (MHCLG)
The main job of the MHCLG, supported by 12 agencies and public bodies, is to develop wonderful places to work and live, and to give local people more decision-making power about what occurs in their communities.
39. Ministry of Justice (MoJ)
Headed by both the Lord Chancellor and the Secretary of State for Justice, the MoJ is a ministerial department of the UK government responsible for information rights laws and human rights laws, as well as some areas of constitutional policy.
40. National Assembly for Wales
The National Assembly for Wales is elected democratically and is responsible for the wellbeing of Wales and its citizens. It holds the Welsh Government to account, gives its consent for Welsh taxes and also decides on the laws for Wales. Jobs at the National Assembly include support services for the 60 elected members of the Assembly.
41. National Audit Office (NAO)
The NAO is a parliamentary body that works independently in the UK as an auditor for central government departments, non-departmental public bodies and government agencies. It is also responsible for carrying out VFM (value for money) audits in the administration of public policy.
42. National Health Service
You don't have to be a doctor or clinician to make health your career choice. The NHS welcomes graduates to join training schemes in a wide variety of roles including management, science, surveying, public health and physician support.
43. Network Rail
Network Rail owns and runs Britain's railways. Jobs at Network Rail are varied and include positions in engineering, operations, maintenance and professional services.
44. Northern Ireland Civil Service (NICS)
The NICS supports the Executive, the Assembly and government institutions. Its main task is to develop government policies and put them into operation, and also to help deliver services to citizens.
45. Nucleargraduates
Graduates are sorely needed in the nuclear industry to be trained as scientists, engineers, managers and finance experts. The nucleargraduates scheme was established by the Nuclear Decommissioning Authority in 2008.
46. Office for National Statistics (ONS)
ONS is responsible for the collection and publishing of statistics related to the population, economy and society at national, regional and local levels. It is recognized as the national statistical institute of the UK.
47. Royal Air Force (RAF)
Graduates who choose a career with the Royal Air Force receive the best training and qualifications offered anywhere in the world. Career options include officer roles, medical and engineering.
48. Royal Navy
The Royal Navy has opportunities for ambitious graduates to become officers and be an integral part of their command structure.
49. Scottish Government
Graduates working with the Scottish Government will fill roles in health, education, finance, agriculture and many more.
50. UK Atomic Energy Authority (UKAEA)
The UK Atomic Energy Authority is sponsored by the Department for Business, Energy & Industrial Strategy. It researches fusion energy and other relevant technologies, with the sole purpose of making the UK a leader in sustainable nuclear energy.
---