ICT Skills
ICT (or Information and Communication Technology) refers to the use of technology for communication and to process information.
ICT skills are essential for many careers and are often looked for by potential employers.
What Is ICT?
ICT is formed of several different components, including:
Hardware – computers, printers and other physical technology devices

Software – operating systems and programs installed on ICT hardware devices. These are used to create files such as spreadsheets, databases, presentations and text-based documents

Communication systems – telephone lines and wireless signals, which enable connections with other ICT users and the internet

Online data sharing platforms – for example, using a video-calling application such as Skype or sharing files on a cloud-based system
Each of these components enables ICT users to view, save, edit and share information.
Efficient use of ICT systems can help to streamline business processes. This can lead to more effective use of time and resources.
What Are ICT Skills?
The term 'ICT skills' describes the abilities required to effectively use the ICT components listed above.
For example:
The ability to switch on a computer, log in and connect to the appropriate platforms and programs

Using ICT hardware to scan, print and copy documents

Using a digital camera to capture photographs or video footage

Editing images using computer software (like Adobe Photoshop)

Using popular software packages, such as Microsoft Office, to create, edit and save documents

Using a search engine (such as Google or Bing) to find information

Browsing and posting on social media accounts (such as Facebook, Twitter or LinkedIn)

Using computers and the internet safely, for example, keeping personal information private, and avoiding viruses, identity theft and other online threats

Working knowledge of the languages used in coding and programming, such as HTML, CSS and JavaScript

Sending and receiving information using data-sharing applications and cloud storage systems, for example, Google Drive or Dropbox
Why Are ICT Skills Important?
ICT usage is becoming increasingly prevalent in day-to-day life, as people become progressively dependent on their digital devices. In 2018, 78% of UK adults owned a smartphone and 64% of adults described the internet as 'an essential part of their life'.
In the workplace, ICT is vital for the smooth running of many everyday tasks and has been adopted for the following reasons: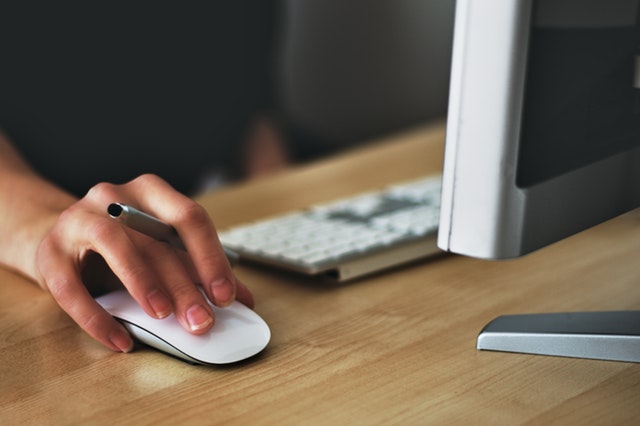 ICT Can Help Foster More Efficient Ways of Working
In the employment sector, ICT enables organisations to operate more efficiently, so employing staff with ICT skills is vital to the smooth running of any business. Being able to use ICT systems effectively allows employees more time to concentrate on areas of their job role that require soft skills.
For example, many pharmacies use robot technology to assist with picking prescribed drugs. This allows highly trained pharmaceutical staff to focus on jobs requiring human intelligence and interaction, such as dispensing and checking medication.
Nowadays, employers expect their staff to have basic ICT skills. This expectation even applies to job roles where ICT skills may not have been an essential requirement in the past.
For example:
Health care providers (such as GP practices and hospitals) use electronic patient record systems to store and manage patient information. Often, they can transfer data between providers to ensure swift care is provided to patients. As a result, nursing staff must be able to demonstrate good ICT skills as well as the ability to provide high-quality patient care.

In the past, retailers would have used paper-based records to record information on stock levels. Nowadays, retail shop workers use computerised systems to assist in the management of stock. As items are purchased, the system is automatically updated. This enables retail managers to re-order items promptly when stock levels are running low. It also allows them to monitor shopping trends and levels of customer demand.

Construction companies use ICT technology (such as project management software) to manage finances, materials, work schedules and deadlines. As a builder, you may be required to use a tablet or computer to update company records.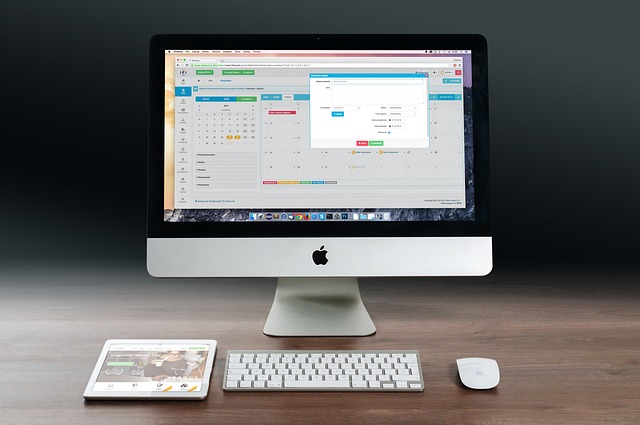 ICT Can Help to Improve Customer Relations
When looking for a new restaurant to try, you will likely spend time looking at websites, reading blogs and checking out recent reviews before you make a booking.
With so much online content and increased levels of competition, businesses are having to work harder to improve the customer's online journey. They need staff that can implement and use technologies that can help them attract customers.
This could include making the company website more user-friendly, improving the quality of customer support services, or creating a new digital marketing strategy.
ICT Can Help to Increase Business Profits
As well as improving customer relations, having a robust presence online can contribute to increased business profits.
Traditional sales methods (such as cold calling) are less commonplace now, with businesses choosing to promote their products through modern methods such as social media influencers, video marketing and podcasts.
ICT is also cost-effective and time-saving, giving employees time to focus their efforts on other aspects of their work.
Top Five ICT Skills All Employees Should Have
Some job roles need a higher level of ICT skills than others. For example, many jobs within the IT and technology sectors will require specialist ICT skills such as web development, system administration and ICT integration.
Here is a list of the top five ICT skills all employees should have:
Basic Operation of ICT Hardware – Including printers, scanners, photocopiers, smartphones, tablets and projectors.

Safe Internet Usage – Such as using search engines for research purposes or updating company social media accounts.

Typing – The ability to use a word processing program (such as Microsoft Word) to create letters, agendas and minutes. In some roles (such as medical or legal secretarial work), audio transcription skills will be required.

Document Creation – The ability to use software (such as Microsoft Word, Microsoft Publisher or Adobe Creative) to produce professional documents like PowerPoint presentations, letters, leaflets or posters.

Email and Calendar Management – The ability to use an email solution (such as Microsoft Outlook) to communicate with internal and external contacts, keep calendars up to date, and book meetings. In some specialist ICT roles, employees will need an in-depth knowledge of email systems, to create and manage user accounts.
Top Tips for Improving Your ICT Skills
If you have very little experience of using ICT, take steps to familiarise yourself with digital technology.
If you are looking for employment, research and invest in the equipment you will be expected to use in your preferred job role. Buying a basic laptop will enable you to quickly learn the essential ICT skills listed above.
If you already have basic ICT knowledge but you want to improve your skills, take time to carefully study the job description and person specification for the role(s) you are applying for.
Compile a list of the essential and desirable ICT skills required for each role. Tick off any areas you are already skilful in, making notes of specific times when you have demonstrated these skills. It is important to be honest.
Once you have identified the key areas for development, consider the following options:
Visit your local library. For example, if you need to improve your ability to use Microsoft software (Word, Excel, PowerPoint, Access, Outlook), there are many instructional guide books available that offer step-by-step advice.

If you know a friend or relative has good ICT skills in the area you need to improve in, ask them for help. Arrange some one-to-one training sessions and ask them to observe you while you are practising your new skills.

Contact your local education provider to find out about ICT qualifications or short courses they offer.

There are many free ICT skills courses available on the internet. Research online training opportunities such as videos, webinars and podcasts. Check out WikiJob's articles on Microsoft Word and Microsoft Excel tests for sample questions and further advice.

Apply for an internship or work experience placement at an established organisation. Learning on the job and applying your newly acquired skills is one of the best ways to learn. If you are coming to the end of your university studies, contact potential employers in the final months of your course to find out if they offer any internship opportunities to new graduates.

Keep practising your new skills. For example, if you are learning how to send and receive emails, get in touch with a friend you haven't spoken to in a while and arrange to be email pen-pals. This will allow you to build up your confidence and become more familiar with the email software.
Final Thoughts
ICT skills are an essential requirement for the majority of job roles. Having these skills will help you to organise your workload, streamline processes and access digital information.
When applying for jobs, improving your ICT skills is a sensible way to give yourself a competitive advantage over other candidates.
As part of your interview preparation, spend time practising any essential ICT skills that you may be tested on. You should also think of some examples of times when you have effectively used ICT systems to achieve an objective.
---