10 Best Skills an Administrative Assistant Must Have In 2022
Administrative assistants (or admin assistants) are vital to the smooth running of any organisation. They are responsible for a wide range of clerical tasks that support the day-to-day running of a business.
The exact tasks that an admin assistant might be responsible for will vary between jobs, but they will usually include:
Communicating with internal and external contacts using a range of platforms (for example, telephone, email or social media)
Using a computer to type a range of documents, from correspondence to detailed reports
Ordering stationery and other office supplies
Using office machinery to print, copy and collate documents
Diary management (this may include making travel and accommodation arrangements)
Arranging meetings, preparing agendas and taking minutes
Opening and distributing post
Payment requests and record-keeping
Admin assistant roles are available in most business sectors including educational establishments, healthcare providers and legal services.
The admin assistant role will be different in each sector, but the administrative skills required are normally the same.
A List of the 10 Key Admin Skills
Admin assistants are often the first point of contact in a business. When applying for admin assistant jobs, you will need to show prospective employers that you can communicate in a way that matches the company's voice and culture.
Verbal communication skills are important but you must also demonstrate good listening skills and the ability to follow instructions.
Your written communication should also be of a high standard.
Some employers use clerical aptitude tests to assess these skills. For example, they could ask scenario-based questions or require you to participate in a role-play exercise.
To prepare, think about the times when you have communicated effectively. Consider the skills and experience you have gained so far and how these may be transferable to the admin assistant role.
2. Organisation
The ability to coordinate and manage your workload is expected in most job roles. However, admin assistants are responsible for organising other people and events too.
For example, they will often be required to manage diaries, plan meetings and keep filing systems up-to-date.
At interview, prepare some specific examples to help you describe a time when you have demonstrated the ability to organise yourself, resources or other people. You should be prepared to talk to the interview panel about what you did, what went well and what you did when things didn't go well.
It is also helpful to think about what you have learned from the experience and what you might do differently in the future.
3. Ability to Remain Calm Under Pressure
Admin assistants juggle many different priorities. When urgent tasks come in, deadlines are brought forward or colleagues are off sick, additional pressures are put on a role that's already busy.
An effective admin assistant can remain calm, prioritise and multi-task. Sometimes, they will be responsible for delegating work to junior admin staff.
Be prepared to tell the interviewer about a time you found yourself under pressure at work. What was the situation, how did you handle it and what was the outcome?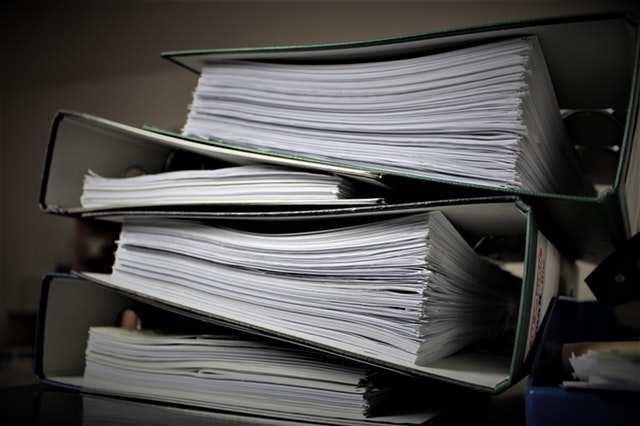 4. Negotiation
Admin assistants need to be able to manage other people's expectations. If a colleague has proposed a deadline that you won't be able to meet, you must have the confidence to negotiate professionally.
Equally, if a client or service-user has made a request that is not achievable, you will need to be able to communicate this information in a pleasant, professional and assertive manner.
Consider a time when you have used negotiation skills previously. Why did you need to negotiate, what did you say and what happened next?
5. Attention to Detail
Many admin assistant tasks require accurate data entry and word processing skills. Making a mistake on a budgeting spreadsheet or sending client correspondence to the wrong recipient can cause serious problems, so getting the finer details right is paramount.
It may sound obvious, but admin assistant interview candidates should carefully read through their invitation to interview letter.
Reading and following instructions, such as what to bring and who to report to, is a simple yet effective way to show attention to detail.
6. ICT (Information and Communication Technology)
In today's digital age, admin assistants are required to use many different ICT systems, for example:
Adobe Acrobat
Photoshop
Tablets and smartphones
Bespoke computer programs
Printing, scanning and copying facilities
HTML or other coding languages
Admin assistants use ICT for many of their daily tasks, including:
Sending and receiving email correspondence
Calendar management using a system such as Outlook
Maintaining electronic filing systems
Typing correspondence
Managing accounts using a system such as QuickBooks
Updating company social media accounts like Facebook, LinkedIn and Twitter
Producing reports
The ability to use IT equipment is vital in the role of an admin assistant. When applying for admin assistant jobs, make sure you include plenty of information on your ICT experience.
List any qualifications you have gained and give examples of how you have used your ICT skills in the workplace.
If you would like to improve your ICT skills, contact your local education provider to find out which ICT courses they offer.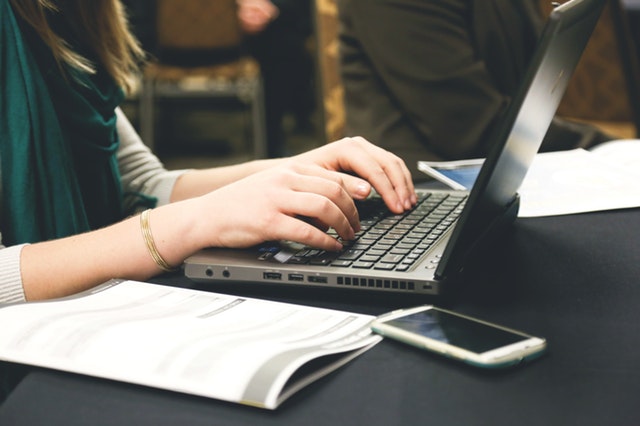 7. General Administrative Skills
Admin assistants are often required to manage a switchboard or multi-line telephone system to answer and transfer calls efficiently. As well as the ability to use these systems, you will also need to have a polite, friendly and positive telephone manner.
Admin assistants spend a significant proportion of the working week typing. Candidates will need to demonstrate fast, efficient and accurate typing skills. Some employers ask for a minimum typing speed, which can be anything from 60 to 90 words-per-minute.
If you would like to improve your typing speed, consider enrolling in an online typing course, such as Pitman.
Typing tasks may include:
Letters, emails and general correspondence
Written reports
Newsletters or other communications
Admin assistants must be able to format these documents appropriately and accurately, and adjust the content according to the task. There are many administration and secretarial courses available to help improve these skills.
Most businesses keep files of some description. These can be paper-based or electronic.
Admin assistants are responsible for overseeing filing systems and keeping accurate records at all times. Records must be stored in a way that makes them easily accessible.
With so many conflicting demands placed upon them, admin assistants have to think fast when faced with a problem. Additionally, when colleagues are faced with a problem, they will often turn to their admin assistant for help.
Typical issues for an admin assistant could include supply problems, speaking to an unhappy customer, rearranging meetings, meeting rooms or conference lines at short notice, or arranging cover when a colleague is unexpectedly absent.
When problem solving, admin assistants have to be both assertive and professional. Creative thinking will sometimes be necessary. Often, these skills will develop over time.
Admin assistants who have been in a post for several years will have the experience to better anticipate problems that may arise.
9. Business Acumen
Admin assistants who take the time to get to know the business they are working for are highly valued by employers. At interview, candidates should show they have an understanding of what the business does and how it operates.
Before your interview, try to find out as much information about the business as possible. Browsing the company website, arranging an informal visit or talking to the contact person named in the vacancy advert are all good ways to do this.
During your research, focus on areas such as the company's workflow, typical deadlines and overall business strategy. If you are successful, this knowledge will help you to prioritise and organise your workload effectively once you are in the post.
Admin assistants are a key part of any team – they are often considered to be the glue that binds everyone together. A good team player is approachable, reliable, adaptable and committed.
At interview, you should be prepared to provide examples of times when you have demonstrated these qualities. This may have been in a work setting or outside of work (for example, in a sports team or voluntary role).
Some admin assistants work within a team of admin staff, whereas others are solely responsible for providing admin support to a business. In either case, you will need to understand the objectives of the business and each team working within it.
This knowledge can be used to evaluate how your role and individual objectives contribute to the bigger picture.
While teamwork is important, it is also important for admin assistants to work well independently, manage their own workload and take the initiative. You will need to be self-motivated and able to work autonomously.
Final Thoughts
Employers want staff who can 'hit the ground running'. Before applying for admin assistant job roles, work on improving your general administration skills.
Having solid skills and experience in these areas will provide you with the foundations you need to succeed as an admin assistant.
When applying for jobs, ensure you read the advert, job description and person specification. It is important to tailor each application to the specific role you are applying for.
If you want to stand out from the crowd, do your research on the employer. You could also consider developing more specialist skills (such as coding, accounts software or social media management), depending on the job role.
---