Best Stock Trading Courses & Classes of 2022
All products and services featured are independently selected by WikiJob. When you register or purchase through links on this page, we may earn a commission.
Trading on the stock market is a high-risk activity, one that can lead to substantial financial loss without proper preparation.
If you're new to trading, you must equip yourself with the relevant skills and knowledge to help mitigate that risk, and online stock market courses are one of the best ways to do so.
At the very least, you'll need to understand the basics of how to use a trading platform, how to find investment opportunities and measure return, how to interpret charts and financial data, and how to execute a variety of trading setups.
On top of that, you'll need to stay up to date with market trends and evolving strategies and develop a good understanding of trading psychology.
There's a vast array of online trading courses available, each with their own merits and each suitable for different types of traders. Many of them are also quite costly, so you'll need to conduct thorough research before you make any kind of commitment.
The Best Stock Trading Courses
To help you narrow down your search, we've compiled a list of the best online trading courses for 2022.
Most require a one-off payment or monthly subscription. Pricing details for each can be found on the relevant course page.
It should be noted that this list has been compiled through extensive online research, but we highly recommend that you carry out your own assessment to find the right course for your circumstances.
Pros
Multiple lessons spread over video format
High quality
Self-paced with lifetime access
Covers a wide range of lesson topics
Useful examples throughout the course
Cons
Those who have already traded could struggle to grasp Mr Chew's way of thinking
Expensive
Best for: Beginner to advanced traders
The highly regarded One Core Program teaches you how to trade stocks, commodities, crypto and more.
The founder, Ezekiel Chew, isn't your typical trainer. He is a recognized expert in the finance industry where he is frequently invited to speak at major financial events. His insights into the live market are highly sought after by retail traders.
Ezekiel is considered to be amongst the top traders around who care about giving back to the community.
He makes six figures a trade in his own trading and, behind the scenes, Ezekiel trains the traders who work in banks, fund management companies and prop trading firms.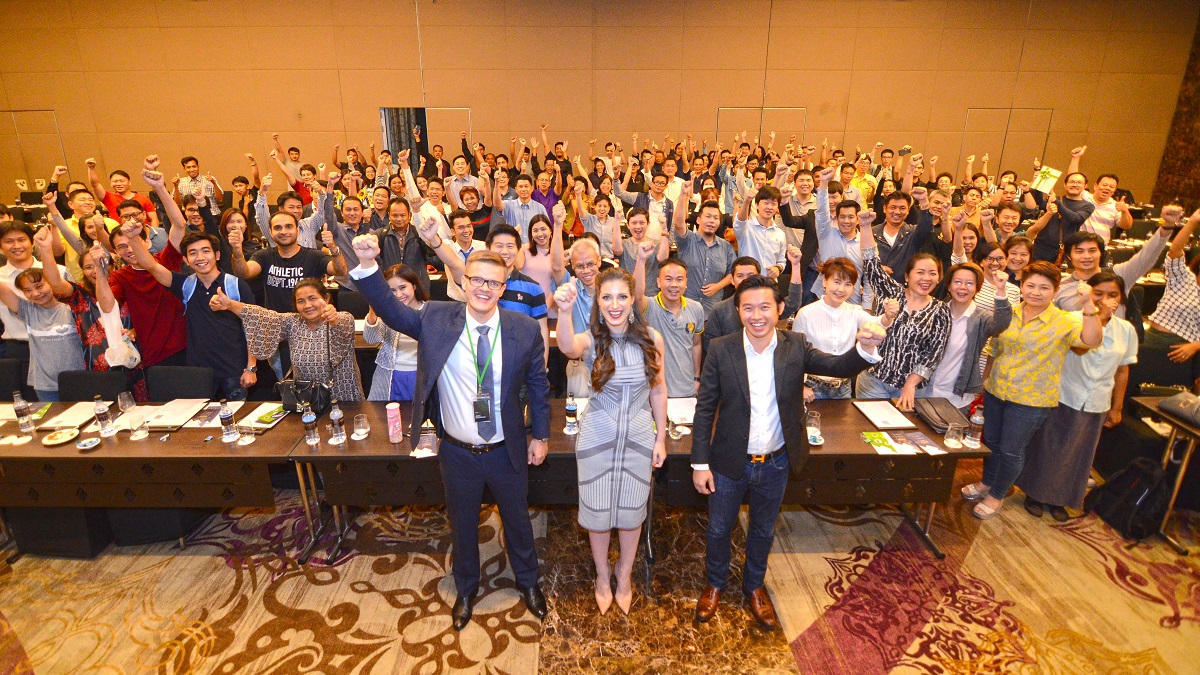 To Ezekiel, it doesn't matter what vehicle it is. It's about trade selection and having various options opens up the best of the best trades.
The course doesn't specifically cover how to choose the right stocks to trade, but if you want to learn how to trade, it is a great choice.
The One Core Program costs $997 and covers:
The unique way Ezekiel reads charts with a combination of price action and others.
His 16 high win rate strategies that work on every move the market makes.
The highly popular Road to Millions formula that turned many new traders into full-time traders.
The business behind trading, trade management methods, proprietary point calculation system and many more.
It's no wonder that the One Core Program is considered one of the best trading courses around.
Pros
Options for classroom-based or online learning
Useful insights for beginner traders
Cons
Classroom course requires payment
Best for: Multi market overview
The one-day eToro Trading School course covers multiple trading areas including forex, cryptocurrency and stocks.
In-person education is delivered by Henry Ward, a professional trader with over 10 years' experience under his belt.
Though the course claims to be suitable for traders of all levels, the content is well suited to beginner traders, or those looking to learn more before dipping their toes into the water.
You'll have an introduction to the financial markets, learn essential key terms and what they represent, and walk through the fundamental principles of trading.
Perhaps the most useful element of the course for beginners is the introduction of trading personalities. This should help you identify what type of trader you are and determine the most appropriate styles to suit.
In addition to the classroom-based course, held in London's Canary Wharf, there's also a library of webinars and podcasts for those interested in distance learning.
68% of retail investor accounts lose money when trading CFDs with this provider. You should consider whether you can afford to take the high risk of losing your money.
Pros
Free trial available
Daily live streams and market analysis
Insights from trading mentors
Community of fellow traders to discuss ideas with
Online video library for education
Cons
Requires monthly subscription (different tiers) to maintain access
May not offer much value to advanced traders
Best for: Live streams, strategies and pro mentorship
ForexSignals.com is one of the oldest and most well-known trading education platforms out there. A serious contender for those searching for a reputable place to learn about forex trading; and its thousands of 5-star reviews confirm this.
Inside its easy-to-use Trading Room, you'll find three professional trading mentors with over 50 years of experience teaching traders of all levels how to read, understand and trade the financial markets.
Membership to the Trading Room starts at just $47 per month and you'll get access to:
5 daily live streams with real-time market commentary
1 on 1s with professional trading mentors
Strategies for you to learn and apply
Trading tools and EA packages
Daily trade ideas and analysis
350+ hours of educational video lessons
24/7 live chat with fellow traders
It's easy to see why 83,000 use ForexSignals.com as the go-to place for education and real-time market opportunities.
Pros
Daily Live sessions
Tons of educational material, video courses and tests to complete your knowledge
RM referral structure where anyone can become an entrepreneur and transform RM into your own income source with partnership payouts of up to 1 Million Dollars a month
Cons
Monthly subscription to retain access to all features
Price: $199 for All-In-One package, $150 for standard packages
RM believes that anything can be easily learned, as long as you know the right approach.
Its main goal is easy and understandable education.
RM provides its users with online educational courses for forex, Options and Crypto trading with a bunch of interactive videos and tests and wants you to learn in an exciting way.
RM's live sessions are like watching your favorite YouTuber or Twitch streamer. But with RM you will learn how to trade, gain new financial knowledge and possibly improve your financial situation.
Packages offered include:
All-in-One: $199.50 per month
Forex package: $149.50 per month
Options package: $149.50 per month
Crypto package: coming soon
When purchasing a subscription you get full access to all the educational materials and features offered by RM.academy.
For more experienced traders, RM.academy offers a referral scheme to allow you to bring in new clients, create your own network and receive partnership payouts from all your active referrals.
As your number of active referrals grows, your level within the academy grows too. The higher the level, the higher your monthly payout. Each level has a fixed monthly payout amount of up to $1,000,000.
Review Referrals section in order to have a better idea on how much exactly YOU can make! Or jump straight to creating an account and giving RM a test drive, before buying a package!
Pros
Self-paced video format
Lifetime exclusive support group access
Detailed insights with practical application
Profitable patterns backed by examples
Single payment with no recurring subscription
Cons
No forex or crypto
UK stocks only
No free trial
Best for: UK stock trading
The UK Stock Trading Course comes endorsed by many industry experts and teaches you how to trade UK stocks.
Michael Taylor is a well-known expert in the market and is often invited to speak at trading events and has written for the Financial Times.
He has traded for a living since 2016 and set up the course in 2020 to fill the gap in quality trading education for UK stock traders.
Michael offers plenty of free content for those interested in starting to trade UK stocks with books, video lessons, and free tools.
For those who want to progress to becoming a six-figure trader, he offers his paid tuition with The UK Stock Trading Course with 8+ hours of content.
The course costs £597 and comes with lifetime access and all future content additions free.
So far, the course covers:
How to set up and scale your trading business
Risk management and effective position sizing
Advanced stop-loss strategies
Reading Level 2 to get better prices
How to use direct market access to beat market makers
Finding and trading 'in play' stocks
Profitable patterns backed by examples
It's clear why Michael's course is a top choice for many traders and his reviews are outstanding.
Pros
Choice of courses available to suit different topics and needs
Members' chatroom
Live class training available
Watch live trading
Cons
Courses require expensive monthly, annual or one-off payment for access
No free trial
Best for: Practical learning
Run by professional trader, Kunal Desai, Bulls on Wall Street offers educational resources for day and swing traders alike, but it's the Live 60-Day Boot Camp that makes our list of best stock trading courses.
Taught by Kunal himself, live classes are held online four nights a week for the first four weeks. These cover topics including trading styles, charting and technical analysis.
The course is designed to offer practical experience through remote group exercises and individual assignments, and all classes include a live trading component, where Kunal actually executes and explains his trades in real time.
For days 31 to 59 of the boot camp, students come together online to discuss the day's market activity and how it relates to the principles previously taught.
You'll also have access to a trading simulator and receive professional feedback on your practice trades.
Pros
Learn at your own pace
Video lessons cover a wide range of topics
Both free and paid-for courses are available to suit different preferences
Cons
Requires paid subscription to maintain Trading Room access (various tiers available)
Providing a trading education that is designed to take you from the basics through to the advanced strategy, How to Trade has a wealth of world-class educational resources.
There are more than 50 free trading lessons, designed by globally recognised mentors, and when you complete them, you will receive a certificate. You can expect the free courses to include both forex and stocks education – from a basic introduction through to charts, technical analysis, indicators, risk management and psychology.
Alongside the free courses, there is premium content that comes with membership of the Trading Room. There are three different membership levels, with increasing benefits as the price goes up. Every level includes access to the Trading Room, all the premium content in the modular video academy, daily live trading sessions, trade sentiment analysis, weekly hot pick analysis, real time global news stream, live interactive workshops and access to pro trader tools.
The different pricing structures are as follows:
The Apprentice – £77 per month, billed monthly. Includes one month access to the Trading Room.
The Committed – £39 per month, billed six monthly. Includes six months access to the Trading Room. This also includes exclusive brokerage access and one-on-one with a mentor.
The Professional – £36 per month, billed annually. Includes a year's access to the Trading Room, all the features of the Apprentice and Committed subscription, but also a direct line to the mentors, the Trend Surfing Expert Advisor, and a license key to Forex Tester 5.
Pros
Regulated by BaFin and FCA
No minimum deposit
Low trading fees
No inactivity fee
No withdrawal fee
No deposit fee
Web platform and mobile app are user-friendly
Cons
No credit or debit card deposits
Lacking educational resources
No demo account
No forex, CFDs or crypto
No customer support on weekends and no live chat
Degiro is Europe's leading investment platform, and it started as a wholesale broker, giving low rates and exclusive opportunities to professional clients.
Now, it is one of the largest retail stockbrokers in Europe and it has its own banking licence – which is not all that common in brokers. Degiro is regulated by both BaFin and the FCA.
Opening an account with Degiro is a simple, fast process that can be completed online – you just need ID and a bank account.
There is no minimum deposit for any account type with Degiro. There are five different account types that you can choose from, including Custody, Active and Day Trader. Each account has different features, functions and services, so you need to choose the one that best suits your trading style.
There are no account or inactivity fees, but you can only deposit using your bank account – not with credit or debit cards. You may only open an account in your home currency, so you cannot have a separate account in a different currency.
Trading on Degiro is simple and straightforward, whether you are using the web trader or the mobile app. Both are well-designed and easy to use, so they are suitable for the new trader, but they lack customisation and some tools that an advanced trader would want to see.
One of the best features, especially for a new trader, is that you can see the total cost of your trade, including fees, before you execute it.
You can trade several instruments using Degiro, including:
31 Stock Markets
5,400 ETFs
63 Bond providers
649 Bonds
12 options markets
14 futures markets
You cannot trade forex, crypto, or CFDs with Degiro.
New traders won't find reams of education, and the lack of demo account can be a problem. However, the 'knowledge' tab does have a good selection of educational material, from a 10-lesson Investors Academy to platform tutorials and articles about basic strategies and products.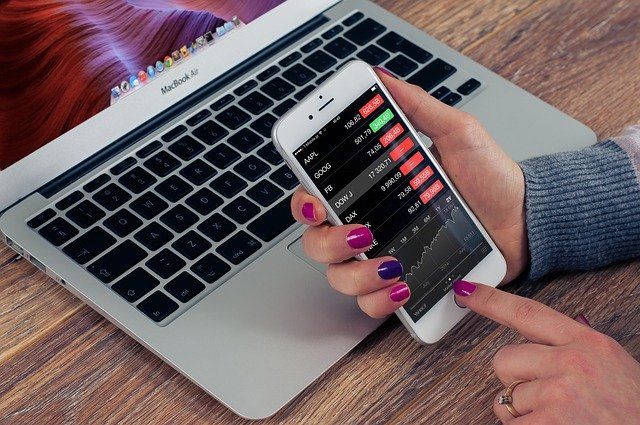 What to Look for In an Online Trading Course
First, you'll know your preferred learning style – whether visual, practical or theoretical – so keep this in mind when conducting your research as different courses take different approaches to content delivery.
In addition, assess each course on the following criteria:
Who Is It Taught By?
If you're investing a lot in an online trading course, you need to be sure it's taught by an experienced trader with demonstrable success in stocks.
Do a background check to ensure the course leader is legitimate and trustworthy.
What Topics Are Covered?
Complete beginners will need to start with the basics but if you already have some experience, you may be ready to dive into more complex subjects.
Read the course curriculum thoroughly and make sure the topics covered are relevant to you.
What Support Is on Offer?
The best stock trading courses come with additional resources and support, like live chat rooms and forums, ongoing webinars, access to trading simulators and mentorship.
Check the full details of exactly what's on offer for maximum value.
Enrolling on an online stock trading course is a useful way to learn the basics of stock trading.
An online trading course will help you to understand trading platforms and learn more about finding investment opportunities and measuring return. It will also provide key information on interpreting charts and data, plus how to execute a range of different trading commands.
In addition to a course, it is important to stay up to speed with market trends and evolving trading strategies. Finally, you will need to research trading psychology and understand the impact this can have on stock trading.
Yes, it is possible to make a living day trading. However, it is certainly not easier than working in a 'normal' job, and you will need to have the high initial capital to get started.
Some of the benefits include being your own boss, working your hours whenever you want, reducing your daily overheads and being able to work from the comfort of your own home.
On the other hand, your gains are likely to fluctuate significantly and there are no guarantees that you will make money.
Many day traders make money by taking small, regular profits from their accounts. The amount of money that they make is variable according to their trading strategy, initial capital and risk management plan. Day trading is a risky business, so you must educate yourself before you start trading stocks.
Final Thoughts
Choosing the right online trading course for you requires an in-depth analysis of what each course has to offer and how relevant it is to your personal circumstances.
Whilst some may come at a high cost, it's important to remember that trading stocks is high risk and preparing yourself fully before entering the market is well worth the investment in the long run.
Two final points well worth noting are that any course that promises overnight success is likely to be a scam. Successful stock trading takes commitment, practice and ongoing education so steer clear of any training providers that offer instant financial freedom.
The second point is that online trading courses do not constitute financial advice, no matter how respected and trustworthy the source. They are designed for educational purposes only, and any financial decisions and associated risk are yours alone.
WikiJob does not provide tax, investment, or financial services and advice. The information is being presented without consideration of the investment objectives, risk tolerance, or financial circumstances of any specific investor and might not be suitable for all investors. Past performance is not indicative of future results. Investing involves risk including the possible loss of principal.
---