10 Best Stock Trading Courses & Classes of 2023
All products and services featured are independently selected by WikiJob. When you register or purchase through links on this page, we may earn a commission.
Trading on the stock market is a high-risk activity, one that can lead to substantial financial loss without proper preparation.
If you're new to trading, you must equip yourself with the relevant skills and knowledge to help mitigate that risk, and stock trading courses online are one of the best ways to do so.
At the very least, you'll need to understand the basics of how to use a trading platform, how to find investment opportunities and measure return, how to interpret charts and financial data, and how to execute a variety of trading setups.
On top of that, you'll need to stay up to date with market trends and evolving strategies and develop a good understanding of trading psychology.
There's a vast array of trading courses online available, each with their own merits and each suitable for different types of traders. Many of them are also quite costly, so you'll need to conduct thorough research before you make any kind of commitment.
A List of the Best Stock Trading Courses for November 2023
10.How to Trade – Top Trading Courses Online (Free & Paid)
Comparison Chart of the Best Stock Trading Courses Online for November 2023
Beginner/Comprehensive/Interactive Learning

Beginner/Comprehensive/Interactive Learning

Beginner/Comprehensive/Interactive Learning

Beginner/Comprehensive/Interactive Learning

Beginner/Comprehensive/Interactive Learning

Type of Learning

Forex Signals & Education

Beginner/Comprehensive/Interactive Learning

Beginner/Comprehensive/Interactive Learning

Beginner/Comprehensive/Interactive Learning

Beginner/Comprehensive/Interactive Learning

Beginner/Comprehensive/Interactive Learning
Don't invest unless you're prepared to lose all the money you invest. This is a high-risk investment and you should not expect to be protected if something goes wrong. Take 2 mins to learn more.
Spread bets and CFDs are complex instruments and come with a high risk of losing money rapidly due to leverage. 68% of IG retail investor accounts lose money when trading spread bets and CFDs with this provider. You should consider whether you understand how spread bets and CFDs work, and whether you can afford to take the high risk of losing your money.
Review of the Best Stock Trading Courses Online for November 2023
To help you narrow down your search, we've compiled a list of the best online trading courses for 2023.
Most require a one-off payment or monthly subscription. Pricing details for each can be found on the relevant course page.
It should be noted that this list has been compiled through extensive online research, but we highly recommend that you carry out your own assessment to find the right course for your circumstances.
Pros
Comprehensive
Access to expert technical analysis and market knowledge
Equips students with money management abilities and strategies
Well-structured and transparent
Thomas Kralow is a highly regarded trader
You can start with a Free webinar
Lots of students testimonials and authentic program reviews
The learning program was recognized by Nasdaq, Daily Express, and The Bloomberg
Cons
Even though you receive a diploma, it may not be recognised by a company like a bachelor's or master's degree will be.
If you are looking to take the course to find future employment, then you may be better off pursuing a degree.
Best for: Comprehensive Online Trading Course
Thomas Kralow is a self-taught millionaire, entrepreneur and mentor who has helped thousands of people achieve financial freedom through his stock trading education programs.
He offers a variety of courses to suit different learning styles and experience levels, including live and online courses, as well as self-paced learning materials like video lessons, articles and practice exercises.
Kralow's courses are designed to teach you how to trade stocks successfully, even if you have no prior experience. He covers a wide range of topics, from the basics of stock trading to advanced strategies and techniques.
His courses are also very affordable, and he offers a money-back guarantee if you are not satisfied with the results.
Pros
Multiple lessons spread over video format
High quality
Self-paced with lifetime access
Covers a wide range of lesson topics
Useful examples throughout the course
Cons
Those who have already traded could struggle to grasp Mr Chew's way of thinking
Expensive
Best for: Beginner to advanced traders
This comprehensive forex trading course, One Core Program, is designed for both beginners and experienced traders. It teaches you how to trade stocks, commodities, crypto, and more using a combination of price action and other techniques.
The course is led by Ezekiel Chew, a recognized expert in the finance industry who has extensive experience in training traders from banks, fund management companies, and prop trading firms.
Ezekiel's unique approach to trading focuses on selecting the right trades regardless of the vehicle. He believes that having various options opens up the best opportunities for profitable trades.
While the course does not specifically cover how to choose the right stocks to trade, it provides a solid foundation in trading principles and strategies that can be applied to any market.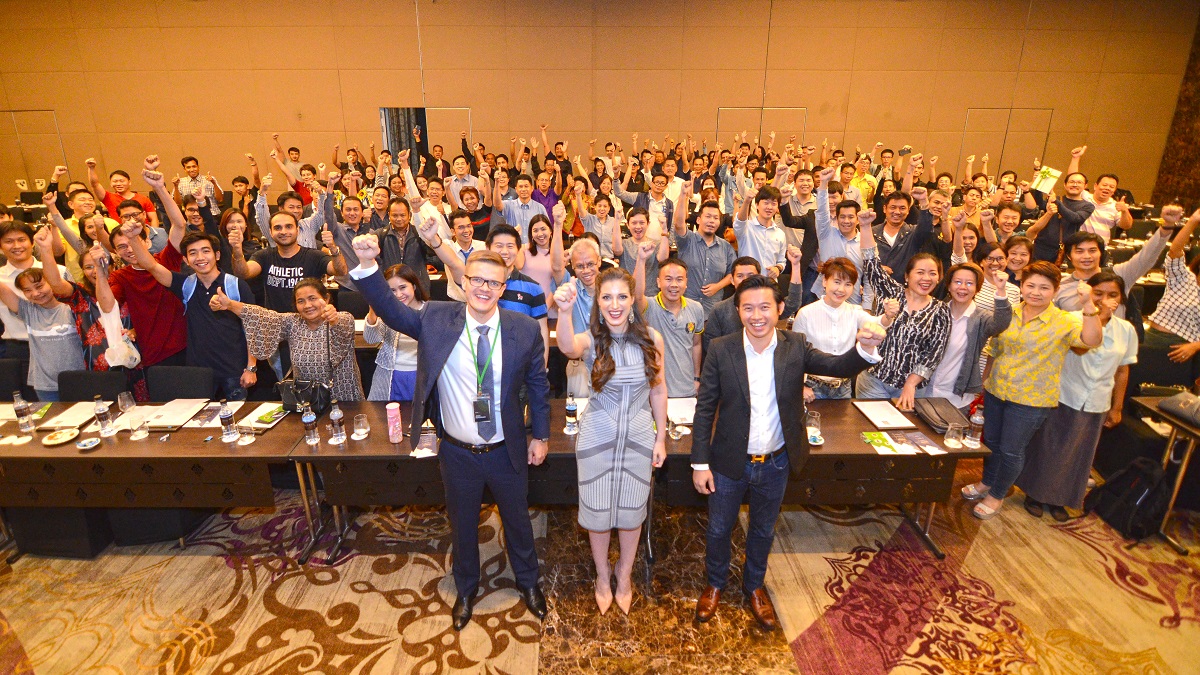 The One Core Program costs $997 and covers a wide range of topics, including:
Ezekiel's unique chart reading method
16 high-win-rate trading strategies
The Road to Millions formula
Business aspects of trading, trade management methods, and proprietary point calculation systems
With its comprehensive curriculum and expert instruction, the One Core Program is considered one of the best trading courses available.
Pros
Self-paced video format
Lifetime exclusive support group access
Detailed insights with practical application
Profitable patterns backed by examples
Single payment with no recurring subscription
Cons
No forex or crypto, UK stocks only
No free trial
Best for: UK stock trading
The UK Stock Trading Course comes endorsed by many industry experts and teaches you how to trade UK stocks.
Michael Taylor is a well-known expert in the market and is often invited to speak at trading events and has written for the Financial Times. He has traded for a living since 2016 and set up the course in 2020 to fill the gap in quality trading education for UK stock traders.
Michael offers plenty of free content for those interested in starting to trade UK stocks with books, video lessons and free tools.
For those who want to progress to becoming a six-figure trader, he offers his paid tuition with The UK Stock Trading Course with 8+ hours of content.
The course costs £597 and comes with lifetime access and all future content additions free.
So far, the course covers:
How to setup and scale your trading business
Risk management and effective position sizing
Advanced stop loss strategies
Reading Level 2 to get better prices
How to use direct market access to beat market makers
Finding and trading 'in play' stocks
Profitable patterns backed by examples
It's clear why Michael's course is a top choice for many traders and his reviews are outstanding.
Pros
Options for classroom-based or online learning
Useful insights for beginner traders
Cons
Classroom course requires payment
Best for: Multi market overview
The one-day eToro Trading School course covers multiple trading areas including forex, cryptocurrency and stocks.
In-person education is delivered by Henry Ward, a professional trader with over 10 years' experience under his belt.
Though the course claims to be suitable for traders of all levels, the content is well suited to beginner traders, or those looking to learn more before dipping their toes into the water.
You'll have an introduction to the financial markets, learn essential key terms and what they represent, and walk through the fundamental principles of trading.
Perhaps the most useful element of the course for beginners is the introduction of trading personalities. This should help you identify what type of trader you are and determine the most appropriate styles to suit.
In addition to the classroom-based course, held in London's Canary Wharf, there's also a library of webinars and podcasts for those interested in distance learning.
To find out more, read our eToro review.
Don't invest unless you're prepared to lose all the money you invest. This is a high-risk investment and you should not expect to be protected if something goes wrong. Take 2 mins to learn more.
Pros
Free trial available
Daily live streams and market analysis
Insights from trading mentors
Community of fellow traders to discuss ideas with
Online video library for education
Cons
Requires monthly subscription (different tiers) to maintain access
May not offer much value to advanced traders
Best for: Live streams, strategies and pro mentorship
ForexSignals.com is one of the oldest and most well-known trading education platforms out there. A serious contender for those searching for a reputable place to learn about forex trading; and its thousands of 5-star reviews confirm this.
Inside its easy-to-use Trading Room, you'll find three professional trading mentors with over 50 years of experience teaching traders of all levels how to read, understand and trade the financial markets.
Membership to the Trading Room starts at just $47 per month and you'll get access to:
5 daily live streams with real-time market commentary
1 on 1s with professional trading mentors
Strategies for you to learn and apply
Trading tools and EA packages
Daily trade ideas and analysis
350+ hours of educational video lessons
24/7 live chat with fellow traders
It's easy to see why 83,000 use ForexSignals.com as the go-to place for education and real-time market opportunities.
Visit ForexSignals.com – Trading Room
Pros
Free to access
Diverse course options
Flexible learning
Integrated practice
Suitable for beginners
Cons
Limited interaction
No personalized feedback
Focus on IG platform
Varying course quality
May not cover advanced strategies
IG invented spread betting in 1974 and today is the world's leading online trading provider with more traders trusting them with their money than anyone else
IG is authorised and regulated by the FCA and provides traders access to over 18,000 markets. IG offers more 24-hour indices than any other provider, and extended hours on over 70 key US stocks 
For those who prefer to own the underlying asset, IG offers access to over 13,000 global shares and ETFs, or a wealth portfolio managed by one of their experts. 
Benefits:
Advanced platform and charting – L2 dealer, ProRealTime and MT4
Demo account
Extended trading hours
Extensive range of products
Daily expert analysis & educational resources
Round-the-clock customer service
Negative balance protection for retail clients
Based on revenue (published financial statements, October 2022). 24/7 excludes the hours from 10 pm Friday to 8 am Saturday (UK time), and 20 minutes just before the weekday market opens on Sunday night. 
Your capital is at risk. Spread bets and CFDs are complex instruments and come with a high risk of losing money rapidly due to leverage. 76% of retail investor accounts lose money when trading spread bets and CFDs with this provider. You should consider whether you understand how spread bets and CFDs work, and whether you can afford to take the high risk of losing your money.
You can use the IG Academy to acquire trading skills. They have online courses, live sessions and more.
Spread bets and CFDs are complex instruments and come with a high risk of losing money rapidly due to leverage. 68% of IG retail investor accounts lose money when trading spread bets and CFDs with this provider. You should consider whether you understand how spread bets and CFDs work, and whether you can afford to take the high risk of losing your money.
Pros
Daily Live sessions
Tons of educational material, video courses and tests to complete your knowledge
RM referral structure where anyone can become an entrepreneur and transform RM into your own income source with partnership payouts of up to 1 Million Dollars a month
Cons
Monthly subscription to retain access to all features
Price: $199 for All-In-One package, $150 for standard packages
RM believes that anything can be easily learned, as long as you know the right approach.
Its main goal is easy and understandable education.
RM provides its users with online educational courses for forex, Options and Crypto trading with a bunch of interactive videos and tests and wants you to learn in an exciting way.
RM's live sessions are like watching your favorite YouTuber or Twitch streamer. But with RM you will learn how to trade, gain new financial knowledge and possibly improve your financial situation.
Packages offered include:
All-in-One: $199.50 per month
Forex package: $149.50 per month
Options package: $149.50 per month
Crypto package: coming soon
When purchasing a subscription you get full access to all the educational materials and features offered by RM.academy.
For more experienced traders, RM.academy offers a referral scheme to allow you to bring in new clients, create your own network and receive partnership payouts from all your active referrals.
As your number of active referrals grows, your level within the academy grows too. The higher the level, the higher your monthly payout. Each level has a fixed monthly payout amount of up to $1,000,000.
Review Referrals section in order to have a better idea on how much exactly YOU can make! Or jump straight to creating an account and giving RM a test drive, before buying a package!
Pros
No minimum first-time deposit
Optimal trading execution
More than 1,000 CFDs
State-of-the-art trading infrastructure
Customer support on 14 languages via email, chat and telephone
Cons
No copy trading
Not available for US clients
No bonus for EU based clients
ActivTrades is a traditional CFD broker and has been trading for more than 20 years on 140 markets. ActivTrades is authorized and regulated by the FCA, CSSF and SCB.
Its strong points include:
No minimum first-time deposit
No commissions
Several payment methods for deposits and withdrawals
Tight spreads from 0.5 pips
It offers one of the best execution speeds in the industry with low latency below 0.004s.
It utilizes the most advanced technology to improve users' trading efficiency – users can automate trades, build integrations and create trading apps using ActivTrades' market-leading CFD and spread betting technology.
Exceptional trading infrastructure is available on ActivTrader and MetaTrader 4 and 5.
ActivTrades invests deeply in specially developed educational materials for its clients – including webinars, regular outlooks, manuals, etc.
Type of offers: ActivTrades focuses on well-developed products in its trading portfolio. Customers can choose from over 1,000 CFD or spread betting instruments across forex, indices, shares, commodities, financials and ETFs.
It also offers investing solutions for its institutional partners.
Reach out to the customer representatives at ActivTrades to discuss seminars.
Spread betting allows UK residents ONLY to trade the prices of financial instruments, including forex, indices, commodities and LSE shares.
Spread betting and CFDs are complex instruments and come with a high risk of losing money rapidly due to leverage. 70% of retail investor accounts lose money when spread betting and/or trading CFDs with this provider. You should consider whether you understand how spread betting and CFDs work and whether you can afford to take the high risk of losing your money.
Pros
Choice of courses available to suit different topics and needs
Members' chatroom
Live class training available
Watch live trading
Cons
Courses require expensive monthly, annual or one-off payment for access
No free trial
Best for: Practical learning
Run by professional trader, Kunal Desai, Bulls on Wall Street offers educational resources for day and swing trading alike, but it's the Live 60-Day Boot Camp that makes our list of best stock trading courses.
Taught by Kunal himself, live classes are held online four nights a week for the first four weeks. These cover topics including trading styles, charting and technical analysis.
The course is designed to offer practical experience through remote group exercises and individual assignments, and all classes include a live trading component, where Kunal actually executes and explains his trades in real time.
For days 31 to 59 of the boot camp, students come together online to discuss the day's market activity and how it relates to the principles previously taught.
You'll also have access to a trading simulator and receive professional feedback on your practice trades.
Pros
Learn at your own pace
Video lessons cover a wide range of topics
Both free and paid-for courses are available to suit different preferences
Cons
Requires paid subscription to maintain Trading Room access (various tiers available)
Best for: Top Trading Courses Online (Free & Paid)
Providing a trading education that is designed to take you from the basics through to the advanced strategy, How to Trade has a wealth of world-class educational resources.
There are more than 50 free trading lessons, designed by globally recognised mentors, and when you complete them, you will receive a certificate. You can expect the free courses to include both forex and stocks education – from a basic introduction through to charts, technical analysis, indicators, risk management and psychology.
Alongside the free courses, there is premium content that comes with membership of the Trading Room. There are three different membership levels, with increasing benefits as the price goes up. Every level includes access to the Trading Room, all the premium content in the modular video academy, daily live trading sessions, trade sentiment analysis, weekly hot pick analysis, real time global news stream, live interactive workshops and access to pro trader tools.
The different pricing structures are as follows:
The Apprentice – £77 per month, billed monthly. Includes one month access to the Trading Room.
The Committed – £39 per month, billed six monthly. Includes six months access to the Trading Room. This also includes exclusive brokerage access and one-on-one with a mentor.
The Professional – £36 per month, billed annually. Includes a year's access to the Trading Room, all the features of the Apprentice and Committed subscription, but also a direct line to the mentors, the Trend Surfing Expert Advisor, and a license key to Forex Tester 5.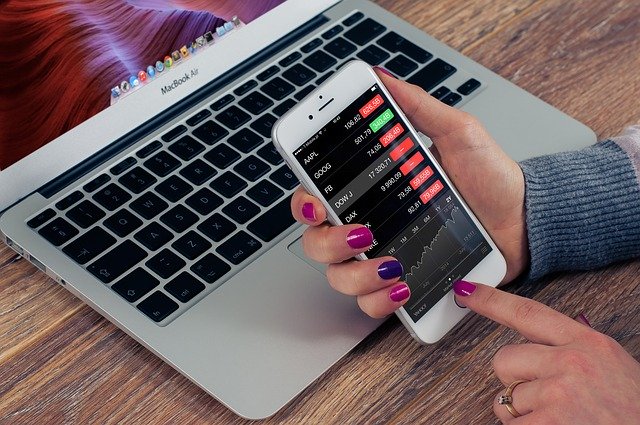 What to Look for In Online Trading Courses
First, you'll know your preferred learning style – whether visual, practical or theoretical – so keep this in mind when conducting your research as different courses take different approaches to content delivery.
In addition, assess each course on the following criteria:
Who Is It Taught By?
If you're investing a lot in an online trading course, you need to be sure it's taught by an experienced trader with demonstrable success in stocks.
Do a background check to ensure the course leader is legitimate and trustworthy.
Asia Forex Mentor – Our Recommended Trading Program
What Topics Are Covered?
Complete beginners will need to start with the basics but if you already have some experience, you may be ready to dive into more complex subjects.
Read the course curriculum thoroughly and make sure the topics covered are relevant to you.
What Support Is on Offer?
The best stock trading courses come with additional resources and support, like live chat rooms and forums, ongoing webinars, access to trading simulators and mentorship.
Check the full details of exactly what's on offer for maximum value.
Are Stock Trading Courses Online Worth It? (The Benefits)
Investing in the stock market can be intimidating for many people, especially those who are new to it.
Trading courses online can be a valuable resource for those looking to improve their knowledge and skills in this area.
Here are some benefits of taking stock market courses:
Learn the Basics
Stock trading courses provide a solid foundation in the basics of stock market investing, including terminology, fundamental analysis and technical analysis.
This knowledge can be invaluable for making informed investment decisions.
Develop Strategies
Online trade courses can help investors develop a variety of investment strategies, such as value investing, growth investing and dividend investing.
These strategies can be tailored to meet individual investment goals and risk tolerance.
Stay Up to Date
The stock market is constantly evolving, and it can be difficult to stay on top of the latest trends and news.
Online trading courses can help investors stay up to date on market developments and trends, as well as provide insights into potential opportunities and risks.
Access to Expert Guidance
Many stock market courses are taught by experienced professionals, who can provide valuable guidance and insights based on their own experiences in the market.
Practice with Simulation Tools
Some stock market courses offer simulation tools that allow investors to practice investing in a simulated environment.
This can help investors develop and refine their investment strategies without risking real money.
How to Learn Trading with Online Trade Courses in 2023
Learning trading through online courses can be a great way to gain knowledge and skills at your own pace.
Here's a step-by-step guide on how to effectively learn trading using online trade courses:
Step 1. Identify Your Learning Goals
Determine what you want to achieve from trading. Are you interested in stocks, forex, cryptocurrencies, options, or another market? Are you looking to become a day trader, swing trader, or long-term investor? Defining your goals will help you choose the right courses.
Step 2. Research and Select Courses
Search for reputable online platforms that offer trading courses. Some popular options include Udemy, Coursera, LinkedIn Learning, and specialized trading education websites.
Look for courses that align with your goals and cover the specific market and trading style you're interested in. Read reviews and check the course curriculum to ensure it's comprehensive.
Step 3. Understand Course Content
Review the course content and syllabus to ensure that it covers the foundational concepts of trading, technical and fundamental analysis, risk management, and trading strategies.
Check if the course offers real-world examples, case studies, and practical exercises to help you apply what you've learned.
Step 4. Consider Your Skill Level
Choose courses that match your current skill level. Some courses are designed for beginners, while others are more advanced. Starting with the appropriate level will ensure a smoother learning experience.
Step 5. Diversify Your Sources
Consider taking multiple courses from different instructors or platforms to get a well-rounded education. Each instructor may offer unique insights and perspectives.
Step 6. Allocate Time and Commitment
Treat your online trading courses like you would a formal education. Allocate time regularly to study, practice, and apply the concepts you learn.
Step 7. Interactive Learning
Participate in any interactive elements the course offers, such as quizzes, assignments, and discussion forums. Engaging with these aspects will reinforce your understanding.
Step 8. Practice with Virtual Accounts
Many trading platforms offer virtual or demo accounts. Apply what you learn in the courses by practicing trading on these platforms without risking real money.
Step 9. Continuous Learning
The trading landscape evolves. Stay updated by following market news, reading books and articles, and continuing to take advanced courses as your knowledge grows.
Step 10. Networking and Community
Join online trading communities, forums, and social media groups related to your chosen market. Interacting with fellow traders can provide additional insights and learning opportunities.
Step 11. Evaluate Progress
Regularly assess your progress by testing your understanding through quizzes or mock trading scenarios. Adjust your learning approach based on what's working best for you.
Step 12. Apply Real Money Carefully
If you decide to transition from virtual trading to real trading, start with a small amount of capital. Apply proper risk management and never invest more than you can afford to lose.
Advanced Trading Training
Enrolling in the best day trading courses offers individuals a comprehensive and structured pathway to advanced trading expertise.
These courses cover a diverse range of trading styles, including day trading, options trading training, swing trading courses and futures trading courses.
A professional stock trading course provides invaluable insights into market analysis, risk management and effective strategies for capitalizing on market volatility.
These advanced training programs are designed by experienced traders and educators, offering practical knowledge and real-world case studies.
Whether you're looking to refine your day trading skills, delve into options and futures trading or master the art of swing trading, these courses empower learners with the tools and techniques needed to navigate the complexities of financial markets confidently.
Frequently Asked Questions
There are different benefits to each course, which makes choosing the best course for stock trading about how much you want to spend on your training, and what you will get out of it.
In most cases, you should look for a course that suits your budget, considers your previous level of knowledge, and what extras it offers.
Stock trading courses are an excellent way to learn about stocks, especially for a beginner.
The courses are set out to take someone with no knowledge and give them all the tools they need to be able to make confident trades on the stock market and help with creating strategies and a broad understanding of all the facets of trading.
There are so many stocks that are available to trade in and choosing the stock that works best for you can be difficult – that is why so many high earners rely on professionals to make that decision for them.
However, there are research tools available to help you make the best decision – you can look at fundamental data to see how a stock has performed in the past, look at heatmaps to see what other traders are doing, and you can read technical analyses to work out how the market is moving.
Enrolling on an online stock trading course is a useful way to learn the basics of stock trading.
An online day trading course will help you to understand trading platforms and learn more about finding investment opportunities and measuring return. It will also provide key information on interpreting charts and data, plus how to execute a range of different trading commands.
In addition to a course, it is important to stay up to speed with market trends and evolving trading strategies. Finally, you will need to research trading psychology and understand the impact this can have on stock trading.
Yes, it is possible to make a living day trading. However, it is certainly not easier than working in a 'normal' job, and you will need to have the high initial capital to get started.
Some of the benefits include being your own boss, working your hours whenever you want, reducing your daily overheads and being able to work from the comfort of your own home.
On the other hand, your gains are likely to fluctuate significantly and there are no guarantees that you will make money.
Many day traders make money by taking small, regular profits from their accounts. The amount of money that they make is variable according to their trading strategy, initial capital and risk management plan. Day trading is a risky business, so you must educate yourself before you start trading stocks.
Here are some platforms and courses that were well-regarded for beginners:
Udemy offers a wide range of stock trading courses for beginners. Look for courses with high ratings and positive reviews. Some popular options include "The Complete Foundation Stock Trading Course" and "Stock Trading Simplified: The Complete Guide for Beginners." Coursera:
Coursera partners with universities and institutions to provide online courses. "Financial Markets" offered by Yale University and "Trading Basics" by University of Geneva are examples of courses that provide a solid introduction to stock trading. Investopedia Academy:
Investopedia offers various courses on investing and trading. Their "Trading for Beginners" course covers key concepts, technical analysis, and trading strategies. Online Brokers' Education Sections:
Many online brokerage platforms offer educational resources for beginners. TD Ameritrade, E*TRADE, and Interactive Brokers are a few examples. These resources often cover basic concepts, platform tutorials, and market analysis. Warrior Trading:
Warrior Trading offers courses for beginners, including "Warrior Starter" and "Warrior Pro." They focus on day trading strategies and provide a live trading chat room. Babypips:
While primarily focused on forex trading, Babypips offers a comprehensive and free "School of Pipsology" that covers essential trading concepts applicable to stock trading as well. Trade Ideas:
Trade Ideas offers a "Trade of the Week" course that covers market analysis and trade setups. It's a good choice for those interested in technical analysis and swing trading. ChartSchool by StockCharts.com:
ChartSchool provides a wide range of free resources and tutorials on technical analysis and chart patterns, which are essential for understanding stock market trends.
While free courses can be a great starting point, there are some limitations to consider:
Limited Depth: Free courses often cover foundational concepts, but they might not delve deep into advanced topics like risk management, trading psychology, and in-depth technical analysis.
Lack of Personalized Support: Free courses usually lack personalized guidance and mentorship, which can be crucial for beginners who need guidance on applying concepts in real-time market conditions.
Limited Practical Application: Hands-on experience is essential for successful day trading. Many free courses might not offer enough practical exercises or real-world examples for you to confidently execute trades.
Market Dynamics Change: Free courses might not be updated regularly, so they might not reflect the current market dynamics, strategies, or tools that are relevant for successful trading.
Emphasis on Upselling: Some free courses are offered by platforms or educators with a business model focused on upselling more advanced courses. This can lead to an incomplete learning experience.
Risk Management and Psychology: Proper risk management and understanding trading psychology are critical for success in day trading. These aspects are often not fully covered in free courses.
Final Thoughts
Choosing the right online trading course for you requires an in-depth analysis of what each course has to offer and how relevant it is to your personal circumstances.
Whilst some may come at a high cost, it's important to remember that trading stocks is high risk and preparing yourself fully before entering the market is well worth the investment in the long run.
Two final points well worth noting are that any course that promises overnight success is likely to be a scam. Successful stock trading takes commitment, practice and ongoing education so steer clear of any training providers that offer instant financial freedom.
The second point is that online trading courses do not constitute financial advice, no matter how respected and trustworthy the source. They are designed for educational purposes only, and any financial decisions and associated risk are yours alone.
WikiJob does not provide tax, investment, or financial services and advice. The information is being presented without consideration of the investment objectives, risk tolerance, or financial circumstances of any specific investor and might not be suitable for all investors. Past performance is not indicative of future results. Investing involves risk including the possible loss of principal.
---