Interpersonal Skills: Top Tips for Your Resume or CV (2023 Guide)
All products and services featured are independently selected by WikiJob. When you register or purchase through links on this page, we may earn a commission.
We all use interpersonal skills/competencies (also known as people skills) every day.
When it comes to employment or your job search, interpersonal skills are almost as important as technical skills/hard skills and knowledge, education and experience for success.
But what are interpersonal skills and why are they so vital?
What Does Interpersonal Skills Mean?
Strongly associated with emotional intelligence, interpersonal skills' definition refer to how we interact with others.
Interpersonal skills cover how we behave around others, how we communicate (both verbally and non-verbally), how we manage our emotions and attitudes, how well we work with others, and much more.
Lots of soft skills could be defined as interpersonal and are used to varying degrees in the workplace depending on where you work and your level of responsibility.
Hiring managers often seek out candidates who have strong interpersonal skills.
They actively look for applicants who:
Self-confidence, collaboration and positivity are all sought-after interpersonal skills.
A good range of interpersonal skills will help you contribute to a productive and professional work environment, which is beneficial for employees and employers alike.
Why Are Interpersonal Skills Important?
The importance of interpersonal skills in the workplace should not be underestimated. Without interpersonal skills, everyday business would be very difficult, since almost all aspects of work involve communication, even if you work alone most of the time.
Many jobs also involve collaboration and interaction with different types of people, and interpersonal skills are vital to making this happen.
Even if you have a very technical job, such as an IT role, you will need to interact with colleagues or clients regularly, often imparting complicated information or having to listen carefully to requirements.
Having excellent technical capabilities on your resume won't necessarily be enough to get you the job.
During a job interview, recruiters will look to see how the candidate's interpersonal skills fit in with those required in the current working environment.
They will often base their decision to recruit on whether the candidate possesses the right interpersonal skills to succeed within the business.
To find out which jobs fit your personality best, visit our partner CareerFitter and take the Career Test for FREE.
How to Write Interpersonal Skills in your Resume
Now that you understand what interpersonal skills are and the industries in which they are most useful, you should be able to identify which ones you possess.
Once you have, be sure to emphasize them in your application documents and then, if successful, at interview.
Here are a few tips to help you emphasize the right interpersonal skills in your job application:
When drafting your resume, look carefully at the job description and person specification to see if any specific interpersonal skills are mentioned.

See if these match the interpersonal skills you feel you can demonstrate the best and highlight them in your application. Any skills you mention must be relevant to the role you are applying for.

Start your resume with a clear and concise skills section that describes your main attributes.

This should be followed by a strong career history section, again incorporating your interpersonal skills via your professional experience, academic studies and voluntary work.

Back up every interpersonal skill you mention with evidence. These skills can feel intangible, so the recruiter will need to see evidence of when you demonstrated them and achieved a positive result.

In your cover letter, you can expand this further by explaining how you used these skills and the impact that had on the business. Perhaps your strong communication skills secured a sale or your successful relationship management resulted in excellent customer feedback.

If you are invited to an interview, as well as talking about key interpersonal skills and how you've used them in previous employment, ensure you demonstrate them too. Elements such as workplace etiquette, professionalism and self-confidence all come into play here.
How to Improve Interpersonal Skills: Step-by-Step Guide
Interpersonal skills are so vital for both work and personal relationships that they are worth developing.
Remember, everything that you have learned when interacting with people over your lifetime will have given you a good foundation, but there is always room to improve.
Here are some tips to help you improve interpersonal skills:
Step 1. Decide Which Areas You Need to Improve
Maybe you are aware of certain areas that you are weak in, or there are specific requirements for a job you are applying for.
It isn't always easy to self-analyze, so don't be afraid to ask those who are close to you for their feedback.
Step 2. Learn From Feedback
Consider the relationships you have with your colleagues.
Are there ever any conflicts? Have you ever had any feedback from your boss on your interpersonal skills that you could review?
Thinking about the feedback you have been given, either directly or indirectly, will help you develop.
Step 3. Look for Online Training
Step 4. Develop Your Emotional Intelligence
Interpersonal skills rely on reading others correctly and having empathy.
Good emotional intelligence will help you accept others' differences and understand their point of view.
Step 5. Practice Communicating (and Listening)
If you are normally reserved at work, try to put yourself out there and practice your newly learned communication skills.
This will give you the confidence to keep improving.
Which Jobs Require Interpersonal Skills?
If you feel you have strong relationship-building capabilities combined with effective collaborative skills, there are certain roles that you will be well suited to.
Any careers that require client management would be an ideal choice.
That said, being able to remember the finer details, having the self-confidence to market yourself properly and respecting workplace etiquette are skills that are valued in many roles, including:
Interpersonal Skills in Customer Services
Interpersonal skills are particularly important in customer-facing roles. You will be expected to interact with others daily, often in a problem-solving role.
Communicating clearly and active listening are key customer service skills, whether you are speaking with customers in person or on the phone.
Empathy, emotional intelligence and positivity will also help you engage with customers who need help or are unhappy with a product or service.
Find a Job in Customer Service
Interpersonal Skills in Real Estate
When working in real estate, you must be able to build relationships with clients and partners, and be receptive to the requirements of both buyers and sellers.
As buying and selling property is a major financial decision, an estate agent or consultant will need strong negotiation skills and communicative abilities to close sales and find the best price for the seller.
Interpersonal Skills in Medical Professional
Although education and the level of skill required to become a qualified medical professional are most important, interpersonal skills feature strongly in the skill set of a doctor, nurse or consultant.
They must be able to communicate and use non-verbal communication to offer reassurance and put patients at ease.
Medical professionals must also be able to discuss sensitive issues with their patients, and bedside manner is very important.
Interpersonal Skills in Financial Planner/Broker
A broker helps its clients to secure the best deal on a range of products from mortgages to insurance.
Financial product knowledge is key, but communication skills are also high on the list of priorities.
As well as working with clients, brokers also need to develop strong relationships with partners such as banks, lenders and estate agents.
Financial planners will assist their clients in areas such as investments, insurance and planning for retirement, so they must be able to establish a certain degree of trust.
Listening is crucial, so that they can understand clients' requirements and then recommend suitable products and services.
Interpersonal Skills in Sales
Relationship management is a key element of many sales roles – done well, it can lead to new and repeat business from recommendations or referred customers.
Sales professionals must also be confident when making cold calls, and need to use strong negotiation and listening skills to find out the requirements of the client, before offering suitable products or services.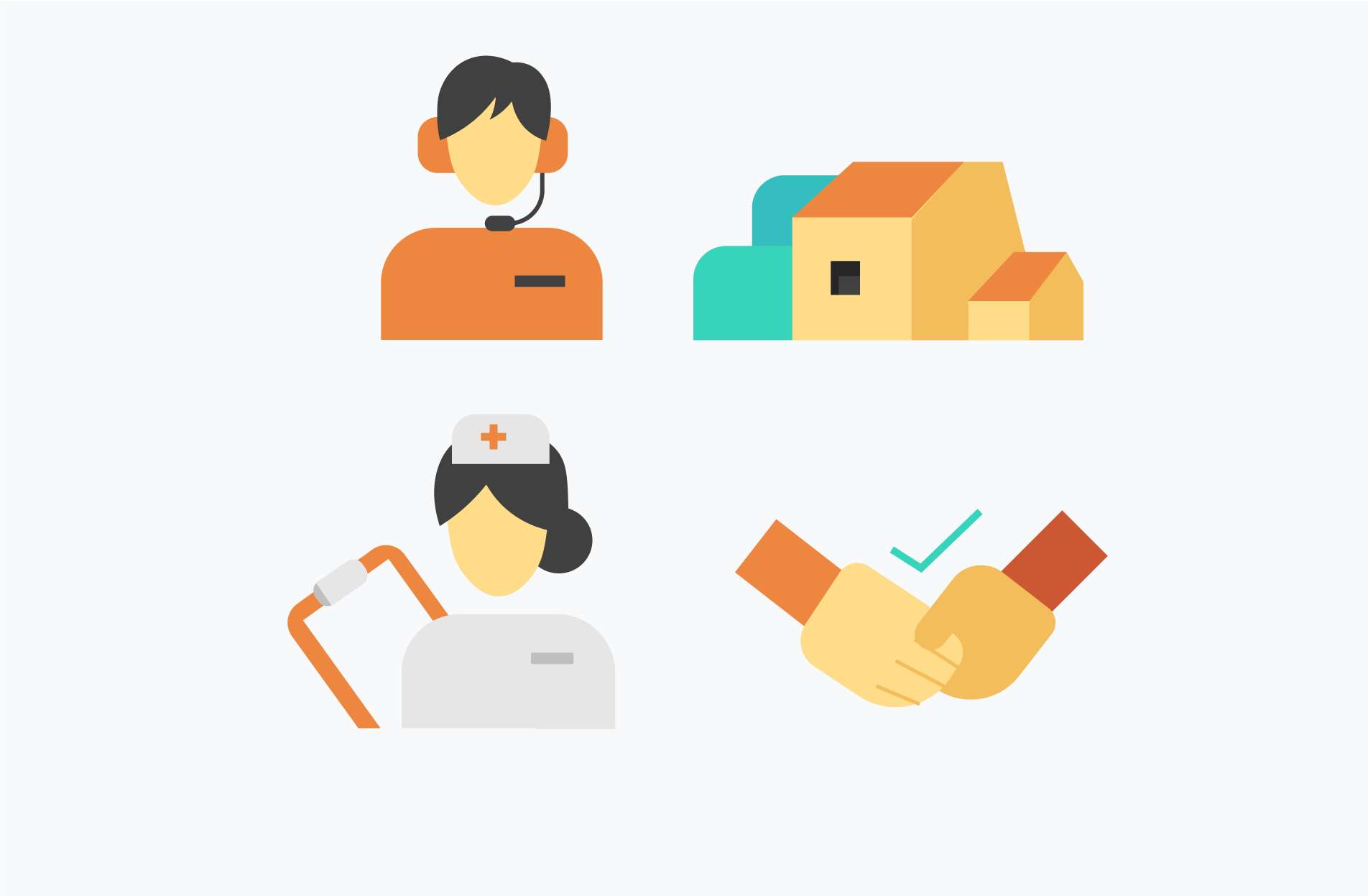 Interpersonal skills are the skills that we use every day when we interact with other people.
Interpersonal skills can include normal things like speaking clearly and listening, but also skills like leadership and positivity.
Some examples of good interpersonal skills include:
Being aware of a situation and how you can deal with it, using teamwork and communication skills as well as empathy for the right resolution.
Being able to communicate ideas to other employees using great public speaking and excellent leadership skills.
Completing a work project using interpersonal skills like communication, delegation, and teamwork to ensure deadlines are met.
The top five interpersonal skills that employers are looking for include:
Verbal communication
Active listening and non-verbal communication
Teamwork
Leadership
Conflict resolution
A combination of the abilities mentioned in this article will give an individual well-rounded interpersonal skills, but focusing on the following nine is a good start:
Teamwork
Communication
Active listening
Emotional intelligence
Dependability
Empathy
Patience
Decision making
Conflict management
There are several different types of interpersonal communication, including:
Verbal (speaking with a colleague or customer)
Non-verbal (body language, gestures, facial expressions)
Written
Active listening
Public speaking (speaking for an audience, giving a presentation)
Interpersonal skills can be defined as how a person interacts with other people around them, whether that is in the workplace, in public or at home.
Final Thoughts
Interpersonal skills can be developed and grow with you as you move forward in the world of work, and employers look for different interpersonal skills from their employees depending on the nature of the role.
Showing that you have the required level of interpersonal skill on your resume and throughout the application process will make it easier for you to land that dream job.
---