What Is a Job Description and Why Is It Important?
All products and services featured are independently selected by WikiJob. When you register or purchase through links on this page, we may earn a commission.
A job description is a document intended to provide job applicants with an outline of the main duties and responsibilities of the role for which they are applying.
The description is usually drawn up by the individual in the organisation responsible for overseeing the selection process for the role, often with the help of the company's HR department and/or an external recruiter.
Why Is a Job Description Important?
A job description is an essential part of the job application process as, with the right information, it should help applicants to determine whether the role is in line with their skill set and whether it is a job they actually want to do.
From the organisation's perspective, the job description is vital in ensuring that the applications received for the position closely match the needs of the role itself.
It helps HR departments and external recruiters to streamline the selection process and attract a higher number of suitable candidates for interview or further selection.
A job description helps to streamline the selection process.
What are the Main Objectives of a Job Description?
There are many benefits to an effective job description. Here are just some of its key uses:
To provide the employee with the expectations that are required of them in the role
To provide enough detail to help the candidate assess if they are suitable for the position
To support the recruitment team during the selection process
To help formulate questions for the interview process
To allow the prospective employee to determine their role or standing within the structure of the organisation
To assist in forming a legally binding contract of employment
To help set goals and target for the employee upon joining
To aid in the evaluation of the employee's job performance
To help formulate training and development plans
What Is Typically Included in a Job Description?
A well rounded job description should clearly outline the purpose of the role as well as the key tasks to be performed and the main accountabilities of the position.
The document will also usually also include a brief background and overview of the organisation, as well as the name or position of the employee the successful candidate will be reporting to.
In addition, you can also expect to find an explanation of the kind of candidate the organisation is looking for. This might include their professional experience and achievements, skill set, educational background and qualifications, as well as any desired personality traits.
The description will also include practical information, such as where the job is based, whether it's full or part-time and, in most cases, the intended salary.
The key points that would normally be included in a job description are:
Title and summary of the role
List of duties
Desired professional experience
Education level and desired qualifications
Core skills required for the position
Necessary certificates, licences and registrations
Who the prospective employee will directly report to
Whether the employee has any subordinates reporting to them
Physical requirements (if needed)
Work environment
Employment conditions
Essential and desirable skills and experience
Company background, values and work culture
What Is the Typical Structure of a Job Description?
A job description should follow a simply laid out, accurate format that clearly defines the needs of the role. While the actual structure will typically vary between roles and organisations, a well-rounded job description will normally be loosely structured as follows:
Job Title
Location
Reports to
Job Purpose (a brief line or two)
Responsibilities/duties (detailed)
Essential and desirable criteria
Company/team overview
Application information
What Are the Limitations of a Job Description?
It can be very difficult to capture what a job will really entail within a few short paragraphs.
Furthermore, some positions within an organisation may be newly created roles and, when creating the job description, it may not always be possible to fully foresee the way the role will develop and be adapted over time.
To find out which jobs fit your personality best, visit our partner CareerFitter and take the Career Test for FREE.
Step by Step Guide to Writing a Great Job Description
Crafting a job description that will attract the absolute best candidates needs the right balance of detail and conciseness.
Follow the steps below to write an effective job description:
Step 1. The Job Title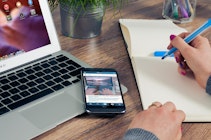 This might seem straightforward but using commonly recognized job titles in the job description will make it easier for candidates to know what the job is for which they are applying.
For example, if you are recruiting for a software developer, then don't use internal jargon or a less well-known name like 'applied scientist'.
Be specific in the job title, ensure that you include seniority level where appropriate and keep it concise.
Step 2. Introduce the Company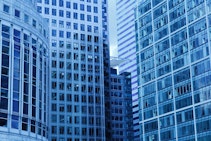 Part of the function of a job description is to sell the company to the applicant, and this is the section where you should focus on making your business sound like the perfect place to work.
You can introduce the business with some statistics about recent successes and then make mention of something unique.
This might be something like a dog-friendly office, dress-down Fridays or a remote-working environment.
For example,
"XYZ is a fast-growing online retailer that has doubled business in our first year, and we are looking for an enthusiastic and involved Senior Software Developer to join our fully remote yet closely connected team."
Step 3. Briefly Describe the Role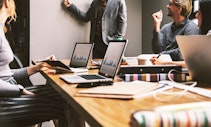 In this section, you will want to give a few brief sentences about the role, what it will entail in general terms and the type of person that you are looking for.
You can use some of the information about the role here as well as in later sections.
For example, you might mention that the candidate needs at least a 2:1 degree in a related subject or that they need to be proficient in using Microsoft Office.
Step 4. Role Facts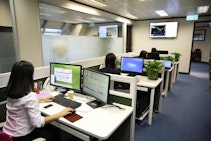 Candidates want to know certain things about the role before they apply, so some bullet point facts about the job will help them make the right decision.
Here, you should share pertinent facts like the salary range, the number of hours or schedule, and where the role is based.
Candidates will want to know if the role is full or part time and whether it is office-based or work from home.
Step 5. Responsibilities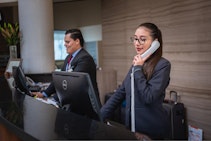 While some roles will have generic responsibilities, there might be specific things that your company does slightly differently. Listing the major responsibilities of the role will show the candidate what is expected of them.
Responsibilities should be detailed yet concise, so if you are looking for a customer service representative you might want to list:
Answering telephone enquiries
Maintaining customer information on database
Providing advice on ABC services
There is no need to go into deep detail here, but make sure that you note any unique responsibilities that the role needs.
You will also want to note here who the role will report to (for example, the customer service team leader) and whether this role is responsible for other staff members.
Step 6. Duties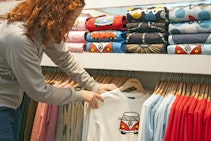 Think of this section as a 'day in the life' and look at the daily duties the candidate will have to undertake in their role.
For a store assistant, for example, this might mean spending some time working at the till, taking payments and assisting customers, and then some time spent replenishing stock while keeping the store clean and tidy.
Duties are often like responsibilities, but a little bit more general in terms of typical daily activities.
Step 7. Essential Qualifications and Skills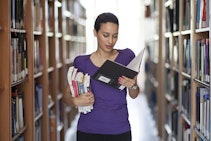 If the role needs a specific qualification, like a certain level of degree, a certification or licensing, then this is the section to list it.
This is also the section for the required experience level, particularly if you are recruiting for a senior, manager or executive role. If you require applicants to have more than two years of experience in a similar role, then add this here.
You will also want to consider the skills that are needed for success in the role. These should include technical proficiency in software like Adobe, or forklift driving, or whatever else is needed.
This should also include soft skills too – working with the public means effective communication, negotiation and teamwork are essential to success.
Step 8. Desired Qualifications and Skills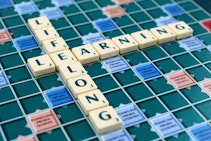 In addition to the required skills, qualifications and abilities, there might be some competencies that are nice to have rather than necessary.
For an administrative role, some knowledge of the sales software that is used in the business would be helpful, but training may be given anyway.
You can include extra qualifications and certifications here and look at different hard and soft skills that might make the applicant even more suitable for the role.
Step 9. The Package
Although you have already listed some of the facts about the role – including the salary range – it is important to include a section about what the successful applicant will receive as their package.
Alongside a salary, candidates will expect some form of perks and benefits to be offered. This is particularly important if your business offers some interesting perks.
Think about listing things like:
Holiday entitlement
Pension details
Discounts
Subsidised meals
Free gym membership
Scope for promotion
Central office location, etc.
Step 10. How to Apply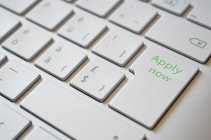 Finish the job description with simple instructions for how to apply for the role.
You should include a contact name in the recruitment department and instructions on the next steps.
You might want applicants to send a resume and covering letter to a specific email address, or to click a button to fill out an application form online. They might need to apply through the business website or speak to a recruitment agency.
Whatever method you use, it needs to be easy for the candidate to complete.
---