The Recruitment Industry
The recruitment industry is made up of various agencies and in-house professionals that work to match potential employees with available job vacancies. The methods and processes used vary across individual organisations, industry sectors and job roles.
Recruitment is a growing field, with the number of UK recruitment agencies increasing by around 27% year on year.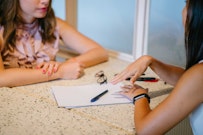 The Recruitment Industry
What Is Recruitment?
Recruitment refers to the process of attracting, screening and selecting qualified candidates for job openings in companies of all shapes and sizes**.**
Some firms, both big and small, choose to conduct recruitment in-house, using internal staff to complete the process. Others choose to outsource and use the services of external recruitment agencies.
These agencies are run by professional recruitment consultants that can work for both employers and job seekers. Recruitment consultants are essentially intermediaries between hiring organisations and potential employees.
What Is the Recruitment Process?
While recruitment has become increasingly streamlined due to the adoption of digital technologies, the fundamental steps of the recruitment process itself remain unchanged.
Defining the Role
Once a vacancy has been identified, the first step in the recruitment process is to formulate a clear definition of the role and the type of candidate required.
A detailed job description is compiled, often accompanied by a person specification, detailing role responsibilities and objectives, required skills and qualifications, the department the role falls under, the relevant chain of command, and the salary and benefits on offer.
Many job descriptions will also include additional information such as company history and culture, and details of potential career progression.
This crucial first step allows a hiring organisation to fully understand the job requirements and to identify the best way to attract relevant applicants.
Sourcing Candidates
A job advert is then produced and published to attract applications from suitable candidates.
Advertising can be done through multiple channels including company websites, recruitment agency websites (if an external agency is used), dedicated job websites, job centres, local and national publications, and social media sites.
If an external agency is involved in the process, recruitment consultants will also source relevant candidates from their existing database and, in some circumstances, may research to identify passive prospects that may not be actively seeking new employment.
Screening Candidates
Once a sufficient pool of applicants has been obtained, screening will be conducted to identify the most suitable candidates for interview.
Screening processes vary but, as a general rule, suitable candidates are selected based on their skills, qualifications and experience.
As many jobs receive a high number of applications, both in-house recruiters and recruitment agencies may use applicant tracking systems and specialist software to perform these initial filtering tasks.
Additional screening methods, such as psychometric testing, may also be used in the interview selection process.
Interview and Candidate Selection
The interview stage of the recruitment process will vary from company to company and role to role.
Depending on the job, it may comprise several rounds and could include video or telephone interviews, additional online assessments, and in-person group, panel or one-to-one interviews.
Some employers may also ask candidates to complete specific exercises or conduct a formal presentation.
The hiring organisation will then select successful applicants, often creating a shortlist of suitable backups should the chosen candidate refuse the job offer.
Formulating a Job Offer
Once the successful candidate has been selected, a final job offer is formulated.
An offer letter is usually sent, outlining start date, salary and additional contractual obligations between employer and employee.
Depending on the role in question, negotiations may take place at this stage, generally with regards to salary. If an external recruitment agency is used, it may continue to act as an intermediary here, negotiating terms on behalf of the candidate.
Once terms are agreed, the candidate signs the offer letter and a contract of employment begins.
The Recruitment Industry
Types of Recruitment Agency
Many large corporations conduct recruitment in-house, either through human resources departments or dedicated personnel working in recruitment.
Alternatively, a company may choose to outsource part or all of the process to one of several types of recruitment agency.
Generalist Recruitment Agencies
Generalist recruitment agencies tend to operate across multiple industry sectors including sales and marketing, customer service, office support, industrial, logistics, and contact centres.
Many will hire for permanent, temporary and contract positions and generally operate in and around a physical geographic location.
The purpose of these firms is to attract candidates to job roles on behalf of their clients (the employer), screen for suitable applicants and then help these applicants apply and interview for the role in question. 
Many agencies will have ongoing relationships with clients and can, therefore, answer any questions candidates may have before the interview.
Generalist agencies are useful for organisations seeking a broad pool of talent and a diverse range of candidates.
Niche Recruitment Agencies
Niche agencies working in recruitment specialise in industry-specific sectors, acting on behalf of clients looking for candidates with a particular set of skills and experiences.
These agencies tend to have an in-depth knowledge of their sector, a large pool of contacts and resources, and a database of potential candidates already working in the relevant field.
Niche agencies are commonly used by employers in areas such as information technology, computer science, mechanical and civil engineering, healthcare/pharmaceuticals, and construction.
For candidates, these agencies generally offer higher-calibre job opportunities than generalist agencies.
Executive Search Agencies
Also known as headhunting, an executive search is carried out solely on behalf of the client (the employer), as opposed to other types of recruitment agency that act on behalf of both client and candidate. 
Headhunters are responsible for seeking out and approaching high-quality individuals to fill top-level and senior job openings. More often than not, these individuals will not be actively seeking new employment.
As with niche agencies, headhunters usually operate within a specific sector, have in-depth industry knowledge and a high quality pool of contacts.
Executive search agencies are suitable for employers looking for experienced or emerging talent that will deliver high value to an organisation.
Internet Recruitment Sites
Many internet recruitment sites offer services for both employers and candidates alike. Job boards allow member companies to post vacancies for a fee, and help candidates search and apply for jobs filtered by criteria such as job type, location and salary.
Candidates can also set up job alerts to be notified when a relevant opportunity is posted.
Job search engines such as Indeed pull in posts from multiple job boards, acting as a 'one-stop-shop' for candidates seeking employment.
Most internet recruitment sites also offer a CV database, giving employers access to a pool of potential applicants actively looking for or open to new employment.
Internet sites differ from other types of recruitment agency in that the processes are generally automated. However, recruitment agencies will often use internet sites to reach a larger candidate base.
Temp Agencies
Temporary recruitment agencies, or staffing agencies, place candidates in short-term or contract positions. Unlike other types of recruitment agency, where candidates are matched with opportunities and then employed by the hiring organisation, workers placed through a temping agency remain an employee of the agency itself and are paid by them.
Temp agencies are often used by employers looking to boost their workforce during busy periods, such as Christmas, or to cover long-term employee absences such as sick leave or maternity leave.
In some cases, temporary positions can become permanent, with employment transferring from the agency directly to the hiring organisation.
How Does the Recruitment Industry Work?
The recruitment industry operates in several ways, depending on the agency involved. Predominantly, agencies work on behalf of both clients and candidates. They match suitable applicants to available roles, filling vacancies for employers and placing job seekers in work.
The exceptions to this are in-house recruiters and executive search agencies who work solely on behalf of the employer.
The services of a recruitment agency should always be free for the candidate. The hiring organisation, however, will be required to pay fees which may vary depending on the type of recruitment undertaken.
Permanent Recruitment
Fees for permanent recruitment fall under either contingency or retained:
Contingency – This is the most common form of payment, in which the hiring organisation pays a fee only when a suitable candidate has accepted a job offer. The fee will be a percentage of the employees first year base salary, usually between 15% and 20%. A guarantee of between 30 and 90 days will typically be in place, with the fee fully refundable or prorated should the candidate fail to perform and have their contract terminated.

Retained – Retainer fees are commonly associated with executive search agencies and are paid in three stages during the recruitment process – a percentage upfront, an additional payment on the production of a candidate shortlist, and a final payment once the role is filled. Retainer fees typically equate to around 30% of the candidates first year salary and are generally non-refundable.
Temporary Recruitment
Candidates placed through temp agencies are paid by the agency itself. As such, the agency charges the client/employer a predetermined fee that covers the worker's basic pay and additional costs, such as National Insurance and holiday pay, with a percentage mark up on top. Markups vary across agencies, industry sectors and locations.
Should the employer wish to hire a temporary worker permanently, it will usually be required to pay the agency a 'temp to perm' transfer fee.
Final Thoughts
The recruitment industry plays a significant role in today's competitive job market. While some of the methods and processes used are becoming increasingly digitalised, professionals working in recruitment continue to provide valuable experience and services for both organisations seeking out new employees and individuals searching for new career opportunities.
---