The Top 100 Engineering Companies Worldwide: A List
Engineering is a growing and varied industry, with over 1.7 million people employed in the sector in the UK. It encompasses a broad range of more specialized fields of engineering, from consultancy and design to IT solutions, to name but a few.
But who are the movers and shakers in engineering?
We have put together a list of 100 of the top engineering firms, alphabetically listed within their field of specialisation.
IT and Software
1. 3D Repo
A platform for building information modelling coordination in the cloud.
2. BaseStone
Provides mobile and web applications for the construction sector.
3. Interserve
A multinational group of support services and construction companies based in the UK, with a workforce of 68,000 people worldwide.
4. LogiKal
LogiKal has created a complete processing and production software tool for the fenestration industry.
5. nPlan
Specialises in machine learning for the construction industry.
6. SenSat
SenSat's simulated construction site platform, Mapp®, is a cloud-based application that helps plan, build and manage construction projects.
7. Senceive
Provides wireless asset-monitoring products and services for railways, utilities, data centres, industrial machines, mines, civil engineering structures, heritage sites, facilities and landfill sites.
8. The Square
Provides an award-winning networking and hiring app for the construction industry that uses smart technology.
Design and Consultancy
9. AKT II
AKT II specialises in commercial, residential, retail, leisure, educational, health and transportation projects, with contract values ranging from £100,000 to over £750 million.
10. Arcadis
One of the top engineering consulting companies for collective design, consultancy, engineering, project and management services. Active in over 70 countries from over 300 offices, it generates €3.3 billion in revenues.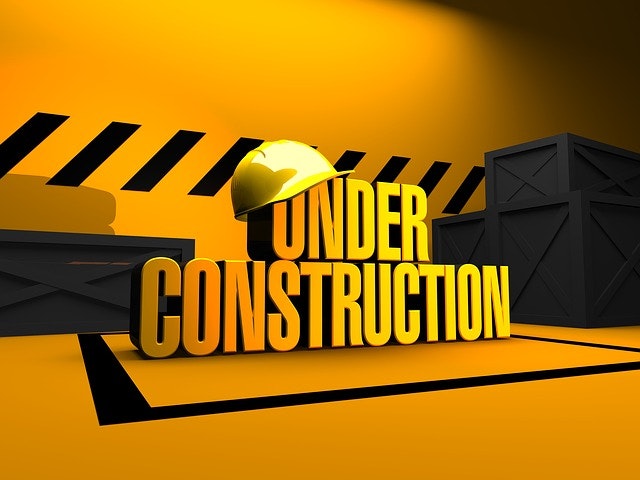 The 100 Top Engineering Firms: A List
11. Ardent Consulting Engineers
Initially formed to provide consultancy in transport, infrastructure planning/engineering and flood risk management, Ardent has since expanded into other sectors.
12. Arup
Arup comprises of more than 14,000 specialists working across 90+ disciplines in more than 34 countries.
13. Awcock Ward Partnership Consulting
A consultancy specialising in development, planning and infrastructure services for the property industry.
14. Black & Veatch
An employee-owned engineering, procurement, consulting and construction company based in Kansas City.
15. Bryden Wood
An award-winning multi-disciplinary design company with offices in London, St Albans and Singapore.
16. BuroHappold Engineering
Provides engineering consultancy, design, planning, project management in the areas of construction, infrastructure and the environment. 
17. Caley Water
A water and environmental consultancy specialising in hydraulic modelling, data survey management and civil engineering design services.
18. CampbellReith
Provides structural, civil, environmental, geotechnical and highways/transport consultancy services from UK offices and overseas.
19. Cass Hayward
Engineering designers with extensive experience in bridges, typically up to £60 million in value.
20. Civic Engineers
An environmentally conscious designing firm with studios in Glasgow, Manchester, Leeds and London.
21. Clancy Consulting
A consultancy firm for the construction sector based in Altrincham, UK, with additional offices in India, Kuwait and Oman.
22. Clarkebond
One of the UK's fastest-growing engineering consultancies, with a sustainable approach to urban regeneration.
23. COWI
An international consulting group based in Denmark. Specialises in engineering, environmental science and economics. One of the largest engineering firms in the world.
24. Cundall
Founded 40 years ago, this global company has developed into an international multi-disciplinary consultancy.
25. Curtins
Since its inception by the founder Bill Curtin in 1960, Curtins has grown from a small consultancy based in his house in Liverpool to 14 offices across the UK and Ireland.
26. Design2e
Specialist structural and civil engineering practice for design-and-build contractors, developers and architects.
27. Dougall Baillie Associates
A multidisciplinary engineering consultancy formed in 1985.
28. GHD
Based in Australia, GHD provides engineering, architecture, environmental/construction consulting and management services, and is currently worth $1.9 billion AUD (2018).
29. Glanville Consultants
Provides engineering, surveying, design and construction services. Located in Oxfordshire, UK.
30. Hydrock
A UK-based award-winning engineering design consultancy.
31. IDOM
A multinational company providing consulting, engineering and architecture services in Spain and internationally.
32. Jenkins & Potter Consulting Engineers
Leading Structural and Civil Engineering Consultancy, with a current turnover in excess of £3 million.
33. Kevin McShane
Relatively new civil engineering and transport planning consultancy, based in Ireland.
34. Mott MacDonald
A consultancy based in the UK, employing 16,000 staff in 150 countries. Mott MacDonald is one of the largest employee-owned companies in the world.
35. Peter Brett Associates
A leading consultancy of engineers, planners, scientists and economists.
36. Pick Everard
An independent, multi-professional consultancy practice working within the property, infrastructure and construction industries.
37. Robert Bird Group
Leaders in engineering design services from concept and planning, detailed design, and construction and maintenance.
38. RSK
The UK's largest multi-disciplinary and solutions-led consultancy services, and one of the fastest-growing companies of its kind in Europe.
39. Scott Hughes Design
A specialist structural and civil engineering consultancy based in Manchester and Leeds, UK.
40. STSITE Surveys
Providers of topographical surveys, elevations, floor plans, laser scanning and site engineering services.
41. Stuart Michael Associates
A leading firm of consulting engineers providing transportation, water, environmental, infrastructure and civil/structural design services.
42. Sweco
An engineering consultancy based in Europe, offering services in architecture, construction and environmental engineering.
43. Taylor & Boyd
A consulting engineering firm based in Northern Ireland, UK.
44. Wentworth House Partnership
An engineering design consultancy responsible for many leading construction projects.
45. Weston Williamson
An award-winning architecture and urban design practice.
46. WSP
A Canadian business providing management and consultancy services in the built and natural environment field.
47. WYG
An award-winning management consultancy employing over 1,600 people and operating from more than 50 locations across the UK, Europe, Africa and Asia.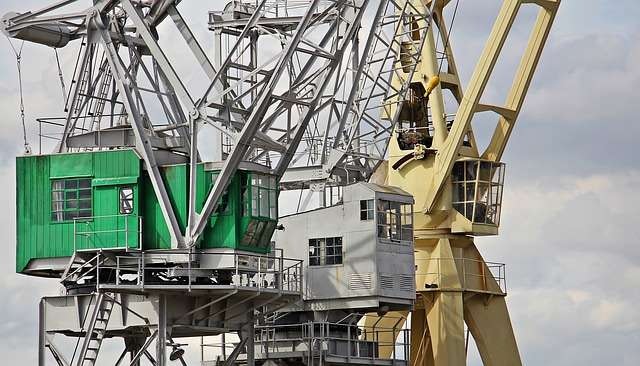 The 100 Top Engineering Firms: A List
Maritime
48. Arch Henderson
Offers specialist services in ship repair facilities and the design of harbour and coastal protection projects.
49. Beckett Rankine
A leading UK-owned marine civil engineering consultancy.
50. Edenvale Young Associates
Bristol's civil engineering and scientific consultancy, specialising in the fluvial, coastal and maritime environment.
51. Red7Marine
The UK's leading provider of jack-up barges and associated marine equipment; operates within the nearshore and inland waterways marine construction sectors.
52. YGC (Ymgynghoriaeth Gwynedd Consultancy)
YGC offers a range of bespoke environmental engineering, flooding and coastal defence services.
Civil Engineering
53. Breheny Civil Engineering
One of the largest family-owned civil engineering companies in the UK, with a plant fleet containing over 3,000 items.
54. Balfour Beatty
Global leaders in civil engineering, with a great reputation for upskilling their workforce.
Engineering Workforce Development
55. BWB Group
A leading organisation in apprenticeship development, talent management and employer engagement strategies.
56. Matchtech
Matchtech is a big name in the field, and specialises in the marine and offshore sectors.
Structural Engineering
57. Davies Maguire
An award-winning structural engineering firm, the directors have past connections to Ramboll.
58. Design ID Consulting
An award-winning structural engineering practice, with a reputation for innovative design solutions and lateral thinking.
59. DYSE
An ambitious structural engineering start-up company, passionate about great design. Based in Manchester but work throughout the UK.
60. Engenuiti
Structural engineering consultancy focused on innovation.
61. engineeria
Structural engineering consultancy specialising in innovation and aesthetics.
62. Hartigan
Based in the Channel Islands, Hartigan provides structural and civil engineering services with a focus on historic building conservation.
63. HBL Associates
A civil and structural engineering consultancy offering a UK-wide service from three offices in the northwest of England.
64. Hewson Consulting Engineers
Provides design and construction engineering solutions for bridges and civil engineering structures throughout the world.
65. JNP Group Consulting Engineers
A structural and civil engineering firm operating from five offices in the UK.
66. Keltbray
Large demolition, civil engineering, environmental management and rail services contractor.
67. Mason Navarro Pledge
Structural and civil engineering consultancy, specialising in innovation and aesthetics.
68. Newtecnic
An innovative and conceptual structural engineering firm.
69. One Creative Environments
Structural engineering company integrated with conscious landscaping.
70. Patrick Parsons
Providers of structural engineering, civil engineering, planning, building consultancy, CDM, project management, sustainability, historic structures, geoenvironmental, mechanical and electrical services.
71. Pell Frischmann
Based in London, and provides structural and civil engineering, planning, design and consulting services.
72. Pinnacle Consulting Engineers
A leading provider of construction consulting services, specialising in structural and civil engineering.
73. Plandescil
Offers expertise in civil, structural and environmental engineering, and surveying.
74. Rendel
A multi-disciplinary international design and engineering firm, providing solutions to international contractors and clients on major engineering and construction projects worldwide.
75. Whitby Wood
An international firm of structural engineers.
Tunnelling and Piling
76. Dr. Sauer & Partners
An independent consultancy specialising in tunnels, shafts and caverns. Based in Austria but are expanding to North America and the UK.
77. Dunelm Geotechnical & Environmental
Specialising in road and railway work, pipelines, tunnelling and treatment, and assessment of shallow mine workings.
78. Foundation Piling
A specialist piling and geotechnical engineering contractor, which provides design-and-build services to the construction and civil engineering industry in the UK and Ireland.
79. Geotechnical and Environmental Associates
Independent specialist providing ground investigation and geotechnical/geoenvironmental consultancy service.
80. Royal HaskoningDHV
An international engineering consultancy firm with headquarters in Amersfoort, Netherlands.
Energy, Chemical and Petroleum Engineering
81. FCC Industrial
Based in Spain, FCC Industrial provides electrical installation and assembly services, and develops and maintains distribution networks and transformation substations for companies.
82. Knights Brown
Regional construction business delivering specialist energy sector capability across the UK and Ireland.
83. Leighton Contractors
A large international contractor specialising in the construction, civil engineering, and offshore oil and gas sectors. Based in Asia.
84. Sanderson Watts Associates
A consultancy with an expanding role in the rail industry, and a strong civil and structural engineering portfolio across the nuclear and commercial industries.
85. Sellafield
Sellafield is a nuclear fuel reprocessing and nuclear decommissioning site.
86. TSP Projects
An award-winning multi-disciplinary solutions business with specialist expertise in the transportation and energy industries.
87. Waterco
Consultancy expertise in water, drainage and flood, providing risk assessment, contingency planning, hydraulic modelling, sustainable drainage and catchment management.
88. Waterman Group
Provides engineering and environmental consultancy advisory services for the property, infrastructure and energy markets in the UK, Australia, Europe and internationally.
Transport and Rail
89. FJD Consulting & Design
A civil engineering design consultancy operating largely in the rail sector.
90. Midland Metro Alliance
An award-winning and innovative civil engineering firm that specialises in the rail sector.
91. PJA
PJA offers a complete land development consultancy solution for developers, architects and governments alike. They specialise in transport planning, engineering and placemaking.
92. Steer
Steer platforms is a combination of high-performance technology, design thinking and advanced engineering.
Construction
93. Kier Group
Kier Group plc is a UK construction, services and property group specialising in building and civil engineering.
94. Mace
A global consultancy and construction company based in London, with turnover in excess of £2 billion.
95. MJ Rooney Construction
Construction company specialising in basement design and construction.
96. Morgan Sindall Infrastructure
British based construction services business based in London, UK.
97. Ramboll
Danish international structural engineering and construction company. Responsible for many iconic projects, like the Tate Modern extension.
98. Skanska
A multinational construction and development company based in Sweden; the fifth largest construction company in the world.
99. Van Oord
A partnership between a few major players in the industry, with a joint turnover in excess of £5 billion.
100. VINCI Construction Grands Projets
A global company that designs and builds major civil engineering structures and buildings.
---