Top 100 Transport and Logistics Firms: A Full List
This article is a list of the top 100 logistics and transportation companies in the world, listed alphabetically.
The global logistics market is continuously changing due to technological innovation, sustainability efforts, need for goods and materials, the emergence of new markets, and mergers and acquisitions.
According to an article in Supply Management, a study conducted by Transparency Market Research suggests that the logistics market will be worth US$15.5 trillion by 2023. Large logistics companies only account for less than 15% of this market.
Some abbreviations to note in the list below are: LTL (less than truckload), 3PL (third-party logistics) and 4PL (fourth-party logistics).
The Top 100 Logistics and Transportation Companies in the World
Global logistics company specialising in chemical, project and events logistics.
Temperature-controlled warehousing and distribution, specialising in storage and transportation of perishable and refrigerated goods.
Subsidiary of Japanese freight-forwarding company Kintetsu World Express, working for the industrial, automotive, retail and transportation industries.
Privately owned Tennessee-based logistics, transportation and supply chain company offering LTL, intermodal, truckload, warehousing and transportation management services.
A privately owned and operated company with 120+ global locations specialising in the chemical, life sciences & healthcare, retail & consumer, industrial & manufacturing, and oil & gas sectors.
6. Bollore
Family-owned, top 500 global logistics company involved in European oil logistics. Business areas include transportation and logistics, communication, and electricity storage and systems.
Australian supply-chain logistics company, a leader in sustainability and a pioneer of the sharing economy – with a circular business model aimed at minimising environmental impact.
Offers solutions for bulk, speciality and packaged distribution of chemicals with 20,000+ customer accounts worldwide.
9. Bulkhaul
British market leader specialising in logistics and global transportation of bulk gases, powders and liquids with a fleet of over 23,000 deep-sea liquid ISO tanks.
10. Burris Logistics
End-to-end supply chain management in food service redistribution, cold storage, custom retail distribution, public refrigerated warehousing and transportation solutions.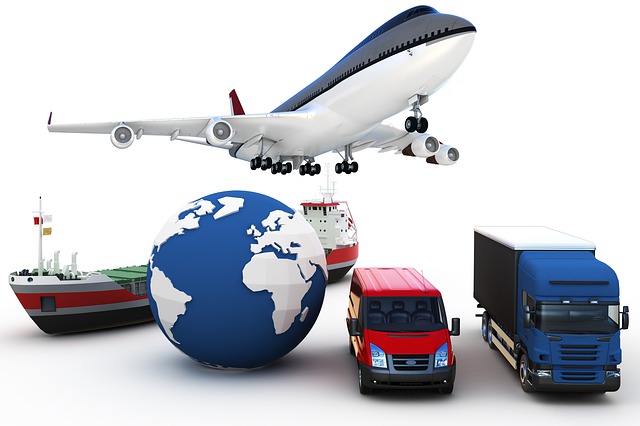 Fortune 500 company, 3PL and supply chains, specialising in freight consolidation, core carrier program management, supply chain analysis and information reporting.
Operating in Canada and Mid-America, Canadian National offers transport and logistics solutions and specialises in raw materials, intermediate and finished goods.
13. Ceva Logistics
The result of the merger of TNT and Eagle Global Logistics, this contract logistics and freight management company provides non-asset-based supply chain management. Strategic partner of global shipping leader CMA CGM.
14. CJ Logistics
Korean company and a global pioneer in air, land and ocean freight services with three operational segments: Contract Logistics, Parcel Segment and Global Business.
Bespoke company specialising in the online shopping market and retail environment. Leading UK provider of end-to-end supply chain networks with tailored solutions.
16. Container Corporation of India
CONCOR, a multi-modal, 3PL. Providing end-to-end solutions for container rail transportation and warehousing with a country-wide network.
17. COSCO
China Ocean Shipping Company is a large state-owned logistics and shipping services provider. One of the largest dry-bulk shipping specialists in the world.
18. Covenant Transport Services
US-based transport and logistics provider specialising in critical, government, hazmat and cross border shipments to Canada and Mexico.
19. Cowan Logistics
Family-run business specializing in haulage and logistics with operations across the US. The logistics arm is full service, 3PL and warehouse operations.
20. Coyote Logistics
Fast-growing, leading transportation and logistics provider. Centralised freight and transportation solutions for truckload, LTL and intermodal services.
Specialises in air and ocean freight, freight forwarding, and warehousing. Experts in foreign trade zones, strategic consultative services and trade compliance.
22. CSX
North American leader in rail-based transportation. Services include container shipping, contract logistics, intermodal and trucking services. Recently formed a strategic partnership with CN.
One of the largest couriers in the world – delivering over 61 million letters each day in Germany alone – with a presence in almost every country.
24. DHL Supply Chain
Part of Deutsche Post; its primary market is providing contract logistics solutions in automotive, technology, life sciences and health care. Annual revenue of around $15 billion.
25. DPDgroup
International parcel delivery and logistics services in the express market. Technology-based order fulfilment services and streamlined procedures for real-time warehousing and delivery.
26. DSC Logistics
Privately-owned 3PL and supply chain consultant. A subsidiary of CJ Logistics, specialising in providing streamlined solutions for complex logistical challenges.
27. DSV A/S
Danish logistics and transport company offering transport services worldwide by road, air, sea and train.
Technology-enabled transport and supply chain solutions for truckload and LTL carriers in the construction, food/beverage, manufacturing, consumer products, and retail sectors.
29. EV Cargo
The UK's largest privately-owned provider of logistics, freight forwarding and transport services. Created by the consolidation of leading UK logistics companies Adjuno, Allport Cargo, CM Downtown, Jigsaw, NFT and Palletforce.
30. Expeditors
American logistics and freight-forwarder specialising in cost-effective supply chain solutions, transportation, warehousing, distribution, customs and compliance. Its 2018 revenue was $8.1 billion.
31. FedEx Logistics
One of the largest courier services in the world, offering a full suite of speciality transportation, cross border eCommerce, supply chain solutions, customs brokerage, trade management tools and data.
32. Fidelitone
Originally a manufacturer and distributor of phonograph needles. Pioneers of individual dropshipping and the first distribution company to ship directly to end-users. Specialises in inbound logistics, last-mile delivery, order fulfilment and service parts management.
33. Freightliner
Cost-effective, intermodal bulk freight, rail freight and rail maintenance. An established leader with markets in the UK, Europe and the Middle East.
34. GEFCO UK
Strategic logistics company in operation for 35 years and providing multi-modal transport and freight forwarding. Core freight areas are road, rail, ocean and air freight.
35. Geodis
Worldwide transport and logistics leader, ranked seventh in the world. Expert in supply chain optimisation, contract logistics, freight forwarding, distribution and road transport.
36. GIST
Centralised networks of chilled distribution in the UK. Focused on reducing empty runs, food miles, improving costs and fuel efficiency for contract logistics, global freight management, temperature-controlled logistics, and food service firms.
Arizona-based company providing technology-driven innovative logistics solutions. Specialises in responding quickly to customer demands and providing highly discounted rates.
Part of Culina Group, Great Bear Distribution is a UK-based 3PL company offering boutique solutions for international blue-chip clients in warehousing, distribution and co-packing.
German-based company and one of the largest modern reefer container fleets in the world. Specialising in reefer cargo, special cargo projects and dangerous goods.
40. Hermes
Large UK-based delivery service and courier firm specialising in end-to-end logistics services for large online retailers with tailored and cost-effective air and sea freight services.
41. Hub Group
North American transport management conglomerate operating within mode transportation and hubs. It provides logistics, intermodal and truck brokerage services.
42. Hyundai Glovis
Logistics distributor for packing, storage, transportation and customs clearance worldwide. It specialises in steel products, vehicle parts, heavy machinery, construction, heavyweight cargo and consulting services for the Hyundai Motor Group.
Leading 3PL for warehousing, order management, fulfilment, supply chain, transportation, business process outsourcing and reverse logistics for industries in IT, eCommerce, automotive, electronics and household.
44. J.B. Hunt Transport Services
Fortune 500 company and one of the largest North American transportation companies. Provides trucking, warehousing, freight forwarding, brokerage, cargo, storage, supply chain and distribution to clients.
45. Japan Freight Railway Company (JR Group)
Subsidiary of national carrier Japan Railways Group. Provides transportation and logistics for freight cargo nationwide. About 5% of freight in Japan is carried by rail and 99% of that is carried by JR Freight.
46. Kenco Group
Privately held top 50 US-based 3PL and supply chain provider. Renowned for being the largest woman-owned 3PL in the US. Logistics solutions include transportation management, distribution, fulfilment, real-estate management, material handling services and information technology.
47. Knight-Swift Transportation
The merger of Knight Transportation and Swift Transportation created the largest full truckload carrier in the US for a range of industries.
48. Kuehne+Nagel
Large global logistics and transport company specialising in IT-based solutions for contract logistics, sea and air freight, and overland businesses.
49. Landstar
3PL company with a presence in the US, Canada and Mexico. Provides logistics, shipping and supply chain solutions for heavy haul and specialised services via rail, intermodal, domestic, and international air and ocean freight.
50. Lazer Spot Inc.
Top 50 US logistics company that originated in yard management. It works with over 400 US and Canadian sites to move trailers safely and reliably around customer production plants and distribution centres.
The world's largest refrigerated and climate-controlled warehousing and logistics company, with over 200 facilities in Europe, Asia and North America.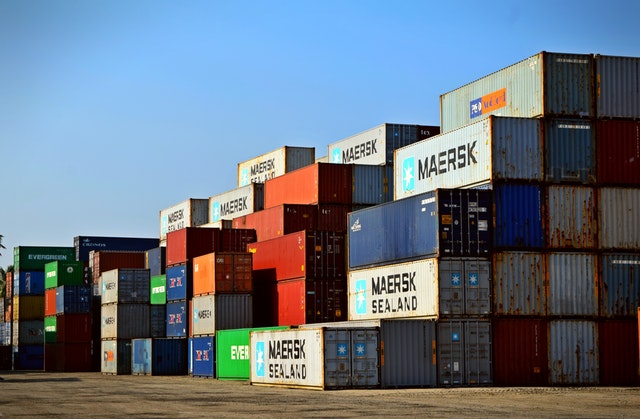 52. Maersk Group
Worldwide container logistics company; owns one of the largest shipping companies in the world. It specialises in the logistics, shipping, oil and gas industries.
A large freight, logistics and transport company in New Zealand with branches in Australia, Europe, China and the US. Ships anything from small parcels to large containers containing perishables, fragile items, liquids, fashion and hazardous goods.
54. McLane Company
Logistics for mass merchants, convenience stores, discount retailers, drug stores, military bases, wholesale clubs, quick service restaurants and casual dining. Former parent company, Walmart, is a client.
55. Mediterranean Shipping Company
A top five global shipping container company providing end-to-end road, rail and sea international services with cost-effective local knowledge.
Time-critical logistics and transport business specialising in news products, retail delivery and travel brochures across the UK and Ireland.
Non-asset-based company with personalised solutions for transport and logistics throughout North America for small parcel delivery, truckload, LTL, ocean, air, supply chain and intermodal solutions for a range of industries.
58. Neovia Logistics
3PL leader for automotive, aerospace, industrial and technology companies. It operates 100 facilities in 20+ countries. It prides itself on its OEM mindset to deliver the best service.
59. NFI
Privately held, family-owned company generating over $2 billion in annual revenue. Provides logistics, truckload, warehousing, distribution, freight and intermodal services across the US and internationally.
60. Nippon Express
Japanese global logistics company and a top five global logistics provider exceeding $16 billion annual revenue. Sophisticated logistical solutions in transportation, supply chain management, warehousing and distribution.
61. Norfolk Southern Corporation
Premier transportation and logistics company operating throughout the District of Columbia, 22 states and every major container port in the eastern part of the US. Has developed a high-tech fleet of locomotives with no fuel or maintenance costs.
62. Odyssey Logistics & Technology
Logistics for North America, the Far East and Europe. Customers can choose the service level required, whether they want to manage the service themselves or receive end-to-end support.
63. OIA Global
Specialises in logistics, freight forwarding and supply chains with a large portfolio of reliable full-service transportation, warehousing, distribution, multi-modal shipping, air and ocean freight services.
64. P&O Ferrymasters
Leading European provider since 1958, specialising in tailor-made logistics, supply chain solutions and transportation services.
65. Panalpina
Supply chain and logistics provider, specialising in air and ocean freight for the automotive, telecoms, retail, fashion, high-tech, health, oil and gas industries.
66. Penske Logistics
A top 3PL company that has won numerous awards. Recognised for its results-oriented approach for logistics, supply chain, warehousing, transportation and freight.
67. Poste Italiane
Italy's main postal network and top 10 logistics firm. It recently opened a new eCommerce hub, the largest in Italy, with an automated system to sort through 250,000 parcels and packages daily.
68. Preferred Freezer Services
A network of full-service temperature-controlled cold storage. Provides racking systems, equipment handling, truck yards, loading docks and refrigeration support. A subsidiary of Lineage Logistics.
69. Radial
Uses omnichannel operations and eCommerce technology to assist retailers and brands with supply and demand through efficient logistics, fulfilment and transportation.
3PL network throughout Canada, the US and worldwide, with domestic or international transportation for unique or difficult shipments such as an oilfield supply or an exhibit.
71. Ruan
Family-owned private transportation company providing logistics management, warehousing and a dedicated fleet of transportation within 300+ operations across the US.
72. Ryder Supply Chain Solutions
LEAN integrated logistics, end-to-end visibility, warehousing, distribution and transportation to optimize shipments, order fulfilment, dock scheduling and full network visibility to reduce costs and eliminate waste.
73. Saddle Creek Logistics Services
Asset-based 3PL for data-driven solutions for retailers, eCommerce and manufacturers. Services include warehousing, fulfilment and transportation services.
74. Sagawa Express
Major Japanese transportation and logistics company working with major firms like Amazon, Sony Style and Amway.
75. SBM Offshore
Working within the Brazilian oil and gas market, it provides loading and offloading terminals, logistics services, supply chain management, construction management and turret mooring systems.
76. Schenker Limited
World-leading logistics solutions and supply chain management through land, air or ocean freight. In Europe alone, DB Schenker has 430 land transportation branches.
77. Schneider
Award-winning provider of intermodal, logistics and truckload services for regional, long-haul, expedited, bulk or port logistics.
78. SF Express
Chinese delivery company based in Guangdong, China. The second-largest courier in China, with a fleet of 50 cargo aircraft for domestic and international express deliveries.
79. SUNTECKtts
Billion-dollar, agent-based, multimodal, top 10 logistics and transportation provider for lumber, paper, printing, textiles, electronics, machinery, food and government customers.
Canadian 3PL and 4PL provider of tailored export packing, warehouse management, transport management, sequencing, reverse & repair, manufacturing and fulfilment services.
One of Canada's largest trucking fleets; top 10 for revenue as an LTL carrier. Its main growth is through the acquisition of smaller companies.
Largest Asian freight forwarder, with a global logistics network and a range of freight transport, supply chain and warehousing services and worldwide business hubs.
Second-largest freight brokerage firm, with an always-on service model for logistics and transportation.
84. Transgroup Global Logistics
Logistics and eco-responsible shipper and distributor across North America and the world. Services include heavy or oversized project logistics for out-of-gauge shipments.
85. Transplace
3PL for manufacturers, retailers, chemical and consumer packaged goods companies, providing logistics, supply chain planning or outsourcing to a SaaS transportation management system.
3PL for manufacturers, retailers and distributors with a continuous, worldwide multi-modal service for truckload distributions, LTL or parcel deliveries.
87. U.S. Xpress Inc.
Fifth-largest asset-based carrier across North America, specialising in trucking and logistics.
88. Union Pacific
Largest railroad franchise in the US, with an efficient door-to-door service for food, automobiles, forest products, agricultural products, coal and chemicals.
89. Universal Logistics Holdings Inc.
Logistics across North America and Colombia for transportation, intermodal and value-added supply chain solutions.
90. UPS
Multi-billion-dollar, global logistics company, offering specialised transportation, package delivery and supply chain management.
91. Visible Supply Chain Management
Transportation and logistics for pick and pack, shipping and warehousing. Provides expedited carriers, white-glove/final-mile, truckload, LTL and climate-controlled services.
Top 3PL for 2019, providing services in intermodal and international customs brokerage, freight management, brokerage, contract carriage, inventory management, supply chain, order fulfilment, warehousing and distribution.
93. Westshore Terminals Investment Corp
A Canadian specialist in coal moving, the company handles 33 million tonnes of coal annually. Noted as one of Canada's busiest coal export terminals.
94. Wincanton
British logistics company that started in milk haulage. Works with many well-known brands in home improvement, general merchandise, construction, grocery, defence, energy, food and beverage, and consumer goods.
95. Worldwide Express Global Logistics
The merger of Worldwide Express and Unishippers created the largest US non-asset-based 3PL service for small and medium-sized companies. It offers LTL, truckload, small parcel and air freight services.
96. WSP Group
Multimodal, cross-functional service in the freight market. Services include freight and rail plans, metropolitan freight and port development, project screening and scope.
Top 10 global provider operating in 32 countries with 50,000+ customers. Its logistics arm is the second-largest global 3PL, with customers in a range of industries.
Largest door-to-door delivery and logistics company in Japan, with a market share of 41%.
99. YTO Express
Chinese courier, delivery logistics and express shipping company for domestic and international markets. Services include international cargo, warehousing, air transportation and supply chain management.
100. Yunda Corp
Delivery and logistics company for a large percentage of the Chinese domestic eCommerce and logistics market.
---