Accountancy Apprenticeships
As long as there is business, there will be a need for accountants to keep track of all the financial transactions. It's a growing field with a defined set of skills that will be valuable to you throughout your career.
Accounting offers many different areas of study and there is always room for change, growth and promotion.
So, if you want to train as an accountant, why choose an apprenticeship and not university?
An apprenticeship gives you on-the-job experience that cannot be matched in the classroom. It allows you to do the daily tasks of an accountant, as well as make important connections in the field.

No matter what area you are training in, you will follow an approved study programme. At the end of the apprenticeship, you will have honed skills that can be used in future employment. Many accounting apprenticeships result in professional qualifications.

You will also have begun your career without any student debt. You will already be making some money and will likely be ahead of your peers.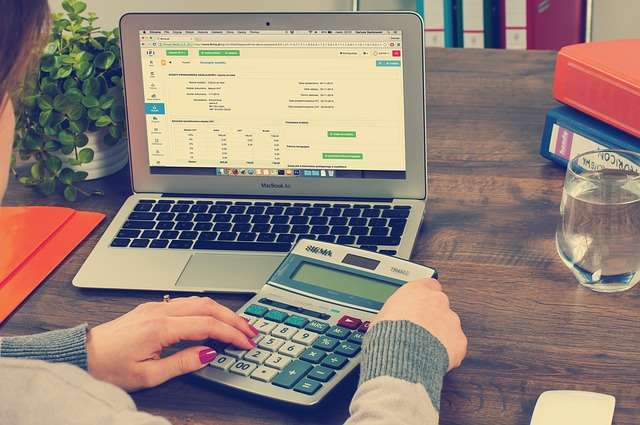 Who Can Apply for an Accountancy Apprenticeship?
If you are 16 years or older and are not currently in full-time education, then you can apply for an apprenticeship. There is no upper age limit either, so apprenticeships are also suitable for those who may be looking to make a career change.
Be sure to check individual company websites for entry requirements, as potential employers may have different expectations.
Types of Accountancy Apprenticeships
There are three levels of accountancy apprenticeship, each allowing you to train for different finance roles:
Intermediate (level 2) – This level is equivalent to GCSE. Some possible careers include accounts assistant/clerk, finance assistant and compiling sales ledgers.

Advanced (level 3) – This level is equivalent to A-Level. From here, you could go on to become an assistant accountant.

Higher (levels 4 to 7)/Degree (levels 6 and 7) – The Higher apprenticeships are equivalent to foundation degree and above, giving you the opportunity to gain a full Bachelor's or Master's degree. At the end of this apprenticeship, you could work as an accounts manager or accounts technician.
What Will Happen on an Accountancy Apprenticeship?
During an accountancy apprenticeship, you will be working full-time with an accountancy firm for three to five years, depending on the level of study you have chosen.
Time for study will also be incorporated into the programme that is set out by the government.
While everyone's apprenticeship may vary depending on what area they are focusing on, there are some things that everyone will likely take part in:
Bookkeeping is at the heart of any business and an essential part of accountancy. This will involve keeping records of invoices, receipts and incoming and outgoing payments. You will learn about credits and debits, balance sheets and income statements.

At the beginning of your apprenticeship you will likely work on all of the foundations of accounting. As you progress through the levels, you will move onto delivering facts and figures, and forecasting results.
You will be exposed to a wide range of responsibilities, and will make connections in the accountancy industry to serve you in the future.
Applying for an Accountancy Apprenticeship
First, it's important to check the admission requirements of the company to which you are applying. Each company is different and may have its own set of criteria.
Once you have found an apprenticeship that interests you, you will need to write an application form and/or send in your CV.
If you are chosen to progress to the next step, you may be asked to sit some aptitude tests to see what kind of fit you would be in the office, as well as your breadth of knowledge. You might also be asked to attend an interview.
Hopefully, at this point, you will receive an offer, although some employers will do a second round of interviews with a senior member of staff.
If you are not offered an internship, you may want to consider other accountancy firms, or perhaps entering full-time study until you find another apprenticeship that looks appealing.
10 of the UK's Best Accountancy Apprenticeships
To help you find an accountancy apprenticeship that is right for you, we've listed below 10 of the best accountancy apprenticeships in the UK.
Considered one of the 'big four' accounting firms in the world, EY is a multinational professional services firm that offers work in tax, assurance, consulting and advisory.
EY's apprenticeships cover:
Assurance
Tax
Business consulting
Technology risk
Transactions
Reasons to Consider: Apprentices work on knowing their clients, testing checks and balances, and analysing data, as well as travelling between offices and client sites.
Tax accountants help organisations manage all elements of their tax issues. Apprentices work within tax teams on tax reporting, data analysis and technical research.
You will work towards the level 7 apprenticeship in Accountancy and Taxation (which is the equivalent of a Master's degree) and gain professional qualifications with the ICAEW or CFAB.
Entry Requirements: Programs are 4.5 years in length and require GCSEs in English and Maths, plus three A-Levels.
For more on the interview process, see our article: EY Application Process & Interview Questions
Deloitte is a multinational professional services business that provides audit, consulting, risk management, financial advisory and tax services. It is considered one of the 'big four' accounting firms.
Reasons to Consider: Deloitte offers an entry-level apprenticeship in audit and assurance located in Cardiff and Newcastle. Duties would include research, administrative and project management tasks.
The company also offers a BrightStart apprenticeship ,which gives apprentices the chance to work on exciting client projects in many areas of accounting.
Entry Requirements: The requirements for the entry-level apprenticeship are five GCSEs including at least a grade 4 (C) in English and Maths. The BrightStart apprenticeship requires 104 UCAS points (260, if before 2017), as well as GCSE English language grade 4 (C) and GCSE maths grade 6 (B).
For more on the application process at Deloitte, see our article: Deloitte Application Process
Another 'big four' multinational services firm, KPMG focuses on audit, tax and advisory issues.
Reasons to Consider: KPMG offers several different apprenticeships:
An audit apprenticeship
A KPMG360 apprenticeship
A KPMG360 digital apprenticeship
Both 360 apprenticeships give a broad view of the business, so apprentices can see what the firm has to offer.
All apprentices and graduates are enrolled in The Academy, a KPMG learning community that promotes connections and networking for future goals.
Entry Requirements: Five GCSEs grade 4 to 9 (A to C), including Maths and English language. 104 UCAS points or equal qualifications are also required. This does not include General Studies.
For more on the application process at KPMG, see our article: KPMG Interview Questions & Application Process
PwC is another 'big four' multinational company with services in tax, advisory and assurance.
Reasons to Consider: PwC offers a Flying Start Degree Program. The program offers full-time study at university, as well as paid work placements that are integrated into the degree programme.
The programme lasts four years and can be studied in Newcastle, University of Reading, Nottingham or University of Manchester. Upon graduation, apprentices will have completed 80% of their exams and will be just over a year away from qualification.
Entry Requirements: Applicants need at least AAB grades from three A-Levels (or equivalent), not General Studies. They also need a grade 6 (B) in GCSE maths and English (or equivalent).
For more on the interview process at PwC, see our article: PwC Interview Questions & Application Process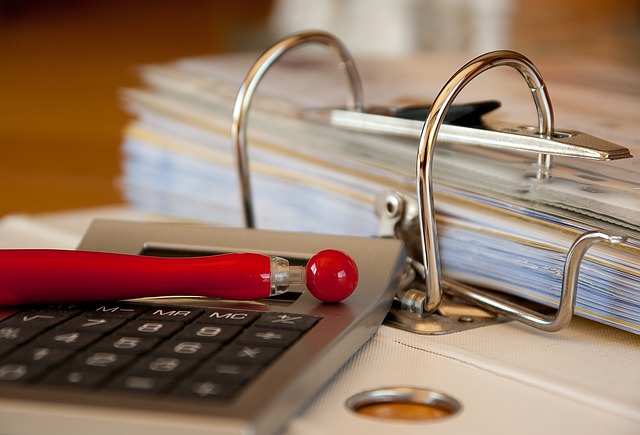 The Chartered Institute of Management Accountants is a UK-based professional body for management accountants. It offers support as well as training in management accountancy and other areas.
Reasons to Consider: CIMA apprenticeships combine accounting, management and finance. It offers apprenticeships at two levels:
Level 4 Professional Accounting Technician Apprenticeship. Aimed at those leaving school aged 16+, but is also widely attended by professionals looking to improve their skills. You will end up with a certificate in business accounting, as well as a good foundation in business and finance.

Level 7 Accountancy/Taxation Professional Apprenticeship. Aimed at graduates and those looking to build on the accounting and tax knowledge they have.
You will study for the CIMA Professional Qualification, whilst also developing many other key soft skills.
Entry Requirements: CIMA apprenticeships are available to anyone living in England, over the age of 16 and not in full-time education.
For more on the application process at CIMA, see our article: CIMA Qualifications: A Guide
The Institute of Chartered Accountants in England and Wales is a professional membership group for chartered accountants and students. It offers support and development to its members.
Reasons to Consider: ICAEW offers both a level 4 and a level 7 Trailblazer apprenticeship:
The Level 4 Accounting Technician Apprenticeship offers the chance to study and complete ICAEW's certificate in finance accounting and business. While it contains the first six exam modules of the ACA qualifications, it is also a globally recognised qualification.

The ICAEW Level 7 Accountancy Professional Apprenticeship offers study and completion of the ACA qualification.
Entry Requirements: Applicants will need GCSE passes at grades 9 to 4 (A to C) in English and Maths. For Level 7, you must also have two A-Level passes (grades A to E).
The Association of Chartered Certified Accountants is the global professional group for accountants and offers the Chartered Certified Accountant qualification.
Reasons to Consider: ACCA offers the Accounting Technician apprenticeship, level 4. You will study accountancy in business, financial accounting and management accounting. Completion of these topics results in ACCA's Diploma in Accounting and Business. This programme takes 12 to 18 months to complete.
The Level 7 Professional Accountant Apprenticeship is the full ACCA qualification done as an apprenticeship programme. The programme follows the full ACCA syllabus. This programme takes 12 to 36 months to complete.
Entry Requirements: Any ACCA student will need to have English and Maths GCSE grades A to C (level 2) before completing their assessment.
For more on the application process at ACCA, see our article: ACCA Qualifications: A Guide
The Association of Accounting Technicians is a leading professional group for accounting technicians, with over 140,000 members worldwide.
Reasons to Consider: With connections all over the world, AAT offers a more global view. It has a thriving student community that provides support and advice to those who need it.
As an AAT student, you will have access to all of its modules, guides and study materials.
The ATT offers a trailblazer Professional Taxation Technician Apprenticeship, which results in a certification of competence from the Institute of Apprenticeships.
Entry Requirements: Applicants must be 16 years of age and living in the country in which they are applying.
Grant Thornton is a professional services group of independent accounting and consulting member firms. These firms provide tax, assurance and advisory services to their clients.
Reasons to Consider: Grant Thornton offers a school leavers programme that consists of five years of studying while gaining real work experience in either audit, tax or advisory accounting.
The firm also offers an accountancy training programme with four different levels:
The AAT Foundation Certificate in Accounting (level 2) is a 12 to 18-month programme designed for those at an entry-level.

The AAT Advanced Diploma in Accounting (level 3 and 4) is an 18-month programme aimed at trainee accountants or professionals working within tax.

The Professional Accounting Qualification (level 7) is awarded by ACCA or CIMA and is 36 months long and results in full chartered accountant status.
Entry Requirements: Not listed.
For more on the application process at Grant Thornton, see our article: Grant Thornton Interview Questions & Application Process
Binder Dijker Otte (BDO) is an international group of accounting, tax and consulting firms.
Reasons to Consider: BDO offers both level 4 and level 7 apprenticeship programmes. You will begin with the Level 4 AAT (Association of Accounting Technicians) Apprenticeship and this will lead on to completion of the ACCA qualification.
The Level 7 programmes are three-part:
ACA – The ACA apprenticeship will cover accounting, business and finance skills, and will lead to qualification as a chartered accountant.

ACA/CTA Joint Programme – This is a joint programme combining the two qualifications. The ACA/CTA Joint Programme gives you the opportunity to specialise in different areas of tax.

ATT/CTA Tax Pathway – The ATT (Association of Tax Technicians) and CTA (Chartered Tax Advisors) Pathway results in you becoming a qualified tax professional.
Entry Requirements: Three A-Levels at grades A to C (excluding General Studies and Extended Projects), as well as a 9 to 4 (A to C) in maths and English at GCSE.
Final Thoughts
An accountancy apprenticeship opens up doors to a career that will always be in demand. As long as there are businesses, there will be a need for accountants.
While you always have the option of going to university, an apprenticeship offers real experience, while gaining valuable skills and connections that will last a lifetime.
---