PwC Job Offer
All products and services featured are independently selected by WikiJob. When you register or purchase through links on this page, we may earn a commission.
PwC is one of the 'Big Four' – the four largest accounting firms in the world – along with Deloitte, EY and KPMG.
The company provides assurance, tax and advisory services to a global market. It is a leading graduate employer and has earned a place on Fortune's '100 Best Companies To Work For' list for 15 consecutive years.
The structure of PwC's recruitment and onboarding process is the same across all of its offices around the world. Graduates follow five basic steps on their journey to becoming a PwC employee:
An online application form
An online job preview assessment
A games-based psychometric assessment
A video interview
The PwC interview and application process usually lasts a maximum of six weeks from the point of submitting your application for a PwC graduate scheme, PwC internship or other similar roles.
All PwC employees are recruited, managed and developed in the same way, using the company's five-point criteria for leadership which adds up to creating the 'PwC Professional':
Business acumen
Technical capabilities
Global acumen
Relationships
Whole leadership
PwC aims to let candidates know if they have received an offer as soon after the assessment day as possible. You may be asked to come back in for an additional interview first, but the company will keep in touch throughout the process.
Once you have received details of your job offer, the onboarding process begins.
Onboarding is the process through which new employees gain the knowledge, behaviours and skills needed to become a valuable member of an organisation.
While some organisations complete their onboarding process after just a few days, PwC's onboarding lasts for six months.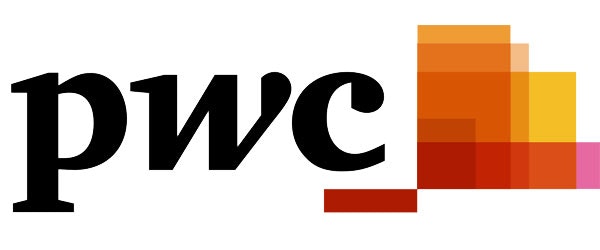 PwC Job Offer
Offer Booklet
To accept your offer, you will be asked to fill out the Offer Booklet. This is a simple form, usually an editable PDF document, that you can fill out and email back to the company.
You will be required to enter your contact details, your bank details and confirm your eligibility to work in the UK.
Pre-Employment Screening
Once you have received your job offer, PwC will carry out screening. This will include checking the job history and grades you outlined in your application. They may contact your past employers and the university you attended.
It's important to ensure everything is correct on your application form, so that the checks go through with no problems. You will be asked to sign a consent form to give the firm permission to carry out these checks.
Onboarding Website (Embark)
PwC's onboarding system, 'Embark' is a private access website for successful candidates. There is also a connected private Facebook group that you can join.
The website provides a wealth of pre-joining information, information about your first week and the following months at PwC. It also enables all new starters to enter their details online before they start, meaning that they are registered on all PwC systems before setting foot in the office.
Often, the company invites new joiners to a dedicated event where they meet colleagues in the same position, and learn more about their upcoming induction. Details of this event will be shared on the Embark site.
PwC invites all new employees to visit before their first day. Employees are given the chance to have a look around the office, meet their new colleagues and have a one-on-one informal chat about what to expect from the role and the company.
First Week (PwC Induction)
As a new starter you are paired up with a buddy, a coach and a mentor:
Shortly after you receive your initial written contract you will be contacted by a 'buddy' who will provide you with their contact details and let you know they are available to answer any of your questions, whenever you have them.
During your induction, your career coach will talk though your development goals with you.
A partner or director will become your mentor, helping you to fully understand the company, and the opportunities open to you on a long-term basis.
As a new employee, you will be able to get involved in ice breaker events, networking and other activities to help you settle in and understand more about the organisational culture and values.
First Year
PwC labels years in the company as Associate One (year one), Associate Two (year two), Senior Associate One (year three), Senior Associate Two (year four), Manager (year five).
During your first year at PwC:
New employees will take part in an induction event.
After six months, graduate trainees will be invited to a Skills Day event. This will help you to reflect on your time at the company so far. You will learn more about the skills needed to be successful in the role and PwC's leadership framework.
After around 10 months, you will be able to attend PwC's experimentation lab events. These teach trainees key relationship-building and leadership skills.
Some employees will undergo department or specialism rotation (more about this in the next section).
You will undergo technical training – depending on the area of the business you work in, this could include studying for a professional qualification.
Ongoing Training, PwC Career Development and Performance Feedback
During your first two to three years at PwC, the focus will be on balancing business skills with personal and technical skills. Often, employees work towards a professional qualification during this period.
Employees have access to PwC's Professional Qualifications Team, as well as external tutors. Learning methods range from courses in the classroom, remote study with online learning tools and e-learning.
PwC will support graduate trainees financially and offer extra leave for exams and exam preparation.
As an employee of PwC, you will regularly be asked to provide feedback on your colleagues; the information you provide will form part of their appraisal. Similarly, your colleagues will be providing feedback on you for your appraisal as well.
Using the feedback your colleagues have given, and your summary of your own performance, you will set personal goals and objectives with the help of your coach.
The theory behind this is that employees of PwC can build on their experiences and the experiences of their co-workers.
In the long term, PwC will give you opportunities to experience other sides of the business to broaden your knowledge and open up new career possibilities.
This might include working in a different team or different office, working with different clients/projects, trying out a new role, or trying a new area of the business entirely.
Final Thoughts
As a new employee of PwC, you are asked to take personal responsibility when it comes to managing your career. The company demands flexibility and hard work, noting that new starters will often work long hours and have tight deadlines to keep to.
To allow employees to flourish in their first few years at the company, PwC provides a support network designed to offer guidance, support and encouragement.
In addition, 'PwC Connect' allows alumni employees to stay in touch, and gives new employees the chance to learn from others.
---