PwC Working Culture
All products and services featured are independently selected by WikiJob. When you register or purchase through links on this page, we may earn a commission.
PwC is a London-headquartered multinational professional services firm formed in 1998 following the merger of Coopers & Lybrand and Price Waterhouse to form PricewaterhouseCoopers. PwC became the trading name following a rebrand in 2010.
It is one of the so-called 'Big Four' auditors, alongside Deloitte, EY and KPMG, and is the second-largest professional services firm in the world.
PwC's revenue is generated by its assurance, tax and advisory practices globally, with the Americas bringing in 42% and Europe 34% of its total revenue. Its largest growth market is currently in Asia.
PwC employs more than 200,000 staff in 157 countries and has around 800 offices around the world.
How Does PwC Differ from the Other 'Big Four' Firms?
PwC is reputed to be a more friendly, sociable firm than the other Big Four firms, with more social and sports events than the others. It is seen as 'a firm that takes care of its employees'.
It is often noted that the salary can be lower at PwC. This is offset by a strong flexible working policy, good diversity and inclusion, and a positive attitude towards increasing female talent.
PwC's traditional strength has been in audit (rather than Deloitte, for example, which is traditionally known for consulting) and is known for having the best clients. It is arguably the most prestigious of the 'Big Four' to work for and, in 2018, worked with 429 of the Global Fortune 500 companies.
In 2018, PwC was named the UK's Graduate Employer of Choice for Consulting and Accounting by The Times, as well as a top 10 Graduate Employer for IT. It has also been named as one of The Times Top 50 Employers for Women in 2018 and the previous six years.
What Is the Culture Like at PwC?
'Building relationships, creating value' is PwC's tagline and its purpose is 'to build trust in society and solve important problems'. It aims to do this through its five principles:
Be technology-enabled
Deliver exceptional value to our clients
Empower our people
Lead by example
Invest in sustainable growth
Much is made of PwC's inclusivity as a 'co-creation' of employees and management. PwC's culture and values are set out in its Code of Conduct. This is a document that sets out for employees that PwC is built on trust and doing the right thing.
Employees are encouraged to speak out and stand up for ethical views and behaviour. In particular, the Code of Conduct suggests that PwC employees:
Act with integrity
Make a difference
Care
Work together
Reimagine the possible
Social Enterprise
Social enterprise is very important to PwC. The company wants to use its position as a large and influential organisation to help local communities.
It does this by thinking carefully about its purchasing decisions, giving advice to socially-aware entrepreneurs and collaborating with social enterprises.
Removing Barriers to Entry
PwC has removed the UCAS point requirement from its UK graduate applications, one of the first firms to do so.
PwC continues to search for the best talent and a top degree (a 2.1 or above) is still important, but promising graduate students who may not have the best A-level results will now be considered by the firm.
The company recognises that key talent comes from students from many different academic and social backgrounds. It wants to see those talented people in its graduate schemes.
PwC in the Community
PwC operates strategic partnerships and relationships with many organisations, charities and schools in the community. Employees are encouraged to support and participate in the programme.
Based on key principles ('doing the right thing' and 'being a catalyst for change') each employee is offered up to six days per year to volunteer across the organisations and charities that PwC supports.
Staff are also invited to attend sustainability events and training.
PwC Panto
Each year, PwC employees participate in a pantomime for the benefit of the children in the London area. Ace provides free tickets and transportation for the visiting children, and each year some 7,000 children will come and see the show.
The show is held in a West End theatre. There are opportunities for staff to become involved in all aspects of the production, including acting, directing, music, backstage and organisation.
Schools Mentoring
Employees can participate in the firm's school mentoring program. This involves spending half a day a month mentoring students in schools in the London area. This may involve discussing career issues, business ideas or helping to teach maths.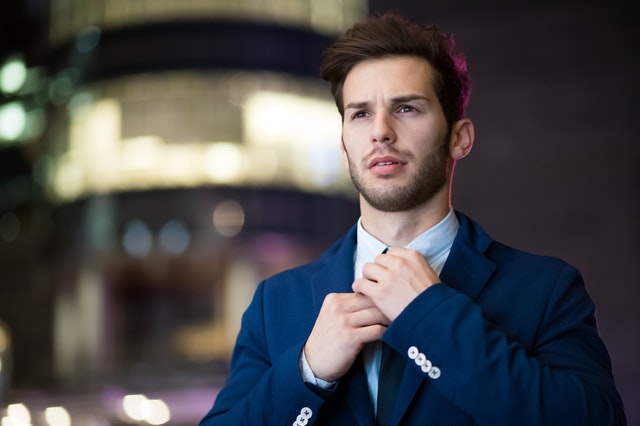 What Is It Like to Work at PwC?
On the face of it, PwC is much like any corporate company with open-plan offices, hot-desking policies and no desk or landline phones. Work kit is provided – including an iPhone and laptop – to facilitate flexible and agile working.
PwC boasts that its offices include 'filtered water and hot drink stations' as well as contemplation rooms, showers and on-site health services.
In addition to social clubs, sports teams, the PwC Panto and other community initiatives, there are fundraising events to support various office charities and six available days of volunteer time.
Employees also benefit from a Tastecard+, 20% discount on full-price tickets at The Old Vic, and discounted products and services including hotels and travel.
Work/Life Balance
PwC is strong on flexibility and in addition to supporting formal flexible working (which every employee is entitled to request by law after 26 weeks' service), a more informal policy is also in place.
Called 'Everyday Flexibility', this policy allows employees to work smarter, deliver more agile work and make use of technology (including an alliance with Google Cloud). This allows employees to, for example, prepare work on a Sunday night to attend an appointment on Monday morning.
While the hours may have a decent degree of flexibility, they are still long hours. Employees report 12 to 14 hour days in busy periods such as year-end in Audit, although if hours are averaged out, PwC does adhere to the EU Working Time Directive of a maximum of 48 hours per week.
Collaboration
Teamwork is a key part of the PwC culture and everyone's skills are valued to deliver the best quality work to the client.
With so many staff across so many countries, there are plenty of inspiring and talented individuals with whom to collaborate and learn. PwC wants team members of all levels to feel confident sharing their views and ideas.
Dress Code
PwC operates a 'dress for your day' dress code. The company puts its trust in its employees to choose the most appropriate clothes for what they have on their calendar that day.
The firm is happy for employees to dress casually for days in the office and then smartly for meetings with clients.
In practical terms, this often means choosing business-casual attire, as employees still need to be confident that should a client turn up at the office, they are appropriately attired; but it does mean that you won't need to wear a business suit every day.
Benefits
PwC offers the following benefits to all employees:
Competitive salary
Discretionary annual bonus
Pension scheme
A season ticket loan
An extra day off at Christmas
25 days standard holiday pro-rata
Employees then have additional choices which include:
Holiday trading up or down to a maximum of 40 days
Travel insurance
Company car
Gym membership
A bike through the cycle to work scheme
Dental insurance
Personal injury insurance
Health screening
Gadget insurance
Enhanced life assurance cover
Critical injury insurance
Partner life assurance
Virtual GP service
Enhanced income protection cover
Enhanced private medical benefits
Internal Support Networks
Employees can benefit from joining one of 13 internal people networks including the Reverse Mentoring Programme, whereby employees are partnered with junior staff members to bring diverse ideas to leadership.
Additionally, every member of staff is allocated a specific careers coach when they begin as a new graduate.
For more on the support you might receive in your first year or so at PwC, take a look at our article on receiving a job offer at PwC.
Employees start as associates before being promoted to senior associate, manager, senior manager and then, eventually, director. At each stage of your career, you are encouraged to work towards certain professional qualifications and support is offered alongside skills days.
Associates can attend EMEA leadership programmes in France and Barcelona, learning skills such as networking with staff from across the EMEA region.
The exact salary offered depends on the role and location, but starting salaries for associates are around £25,000 to £32,000 per annum. In many cases, this is seen as lower than the other 'Big Four' firms.
Employees have twice-yearly appraisals or 'contribution and impact reviews' and there is a clearly defined path of progression.
Senior Associate Transfer Window
The Senior Associate Transfer Window is a career mobility programme which operates across all areas of the business. It allows employees to register their interests in a structured transfer system to facilitate career growth and development while fulfilling business needs.
Final Thoughts
PwC consistently makes it onto lists of the best companies to work for and has invested heavily in technologies to allow and encourage employees to work flexibility.
This is not to say that employees do not work hard, and long hours, as both are consistently reported – with particularly long working days at busy times of the year.
Across the board, reported salaries are lower than other 'Big Four' firms, although some say that the increased flexibility and friendly culture and working environment goes some way to ameliorating the lower remuneration.
Day-to-day working practices and benefits are in line with other corporates of similar size and stature.
---