PwC Audit Graduate Scheme
In this article, we explore the various PwC Audit graduate programmes in detail and provide information on applying.
These programmes provide a chance to join teams working with some of the world's leading clients, examining financial records and ensuring that organisations are being run effectively.
You will be in close contact with clients and your investigative work may include interviewing financial directors or controllers, checking data and raising queries.
Hours can be long and work may require travelling to clients' sites but the reward is invaluable career experience, support and training.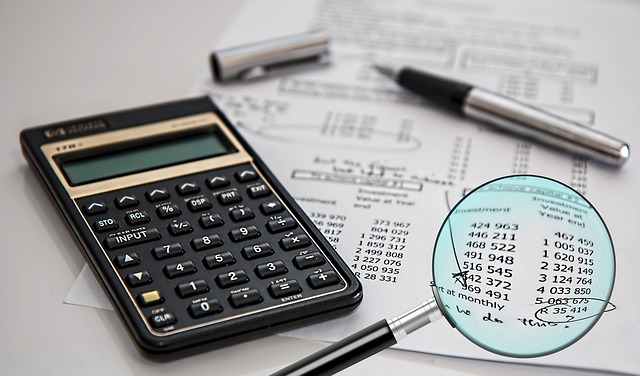 What Audit Graduate Schemes are Offered at PwC?
Graduate Jobs
PwC offers graduate audit jobs at locations around the country, including London, Birmingham, Edinburgh and Reading.
On the audit programme, you will be part of a team providing audit services to PwC's huge range of clients, including high-profile companies from more than 158 countries. This includes several FTSE 100 companies, as well as charities, public bodies and family businesses, covering industries from banking to private equity to consumer finance.
Your work could include looking through records and compiling reports. It will go beyond just number-crunching – you might be assessing the sustainability of a supply chain, checking a company's carbon footprint or ensuring that a business complies with its own governance policies.
You will be helping companies navigate complex regulations while enabling them to better understand their performance and culture to achieve greater success.
Visit PwC's jobs page for a full list of full-time graduate opportunities.
Specialist Teams
There is also the option to apply to join the graduate training programme on one of PwC's three specialist audit teams:
External Audit Centre of Excellence
Based in Birmingham, Manchester and Glasgow, these teams are focused on applying the latest technology to work virtually on UK-wide audit projects.
Clients will vary in size, complexity and industry and you will be leading on cutting-edge technology and innovation while developing specialist assurance knowledge. Work will initially centre around share-based payments, pension assets and liabilities and the audit of tax.
As your career progresses, you may also have the opportunity to work within PwC's wider assurance business if you choose to do so.
Government and Public Sector
A role within this team involves working with public sector bodies, helping to ensure that they spend taxpayers' money wisely. Clients could include central or local government, charities and education, health, or housing bodies.
As well as analysing how clients are spending taxpayers' money, the varied workload could include contributing to newsletters, blogs and articles, or helping to give clients training and advice on the latest developments in corporate governance and accounting.
You will work primarily at client locations and, while you may be part of a large team, there could be occasions where you take responsibility for a job from the planning stages right through to the final written report.
London Client Hub
This is an expanding team of PwC auditors working on London-based projects from the Birmingham offices. You will work with a prestigious list of clients and will employ the latest digital technology to provide efficient, high-quality audit services, putting you at the forefront of innovation within the industry.
This role is primarily office-based, so will involve only occasional travel to London.
Summer Internships
PwC's summer interns work on client projects alongside graduate trainees and experienced specialists.
The programme provides an opportunity to explore the job first-hand and find out if it is right for you. It is also a chance to build your network with colleagues and fellow interns.
If you perform well, you could return to university with the offer of a graduate job secured.
For more information about PwC's summer internship, visit its student careers page.
Graduate Work Placements
Also known as the Flexible Associate Scheme, PwC's graduate work placements last between 6 to 11 months.
During your time on the scheme, you could find yourself working in any of PwC's business areas, including audit. Depending on the company's needs at the time, you may find yourself focusing exclusively on one area, or you may work on several different projects across a variety of business areas.
These placements are based in PwC's London or Midlands offices but travel might be required.
During your time on the scheme, you will study towards a Chartered Certificate in Finance, Business and Accounting, taking the first three exams in the October of your placement – these exams are a compulsory part of the scheme.
If you impress on the work placement, you could be offered a full-time role on PwC's graduate scheme.
Visit PwC's graduate work placements page for more information.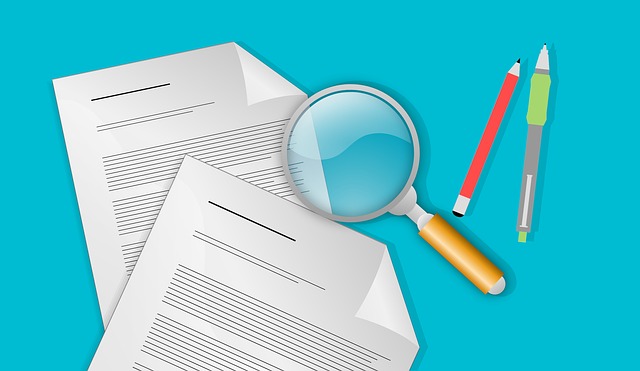 Undergraduate Work Placements
Work placements last 11 months and are designed for students who need to complete a placement as part of their degree requirements.
Beginning in September at locations across the UK, you will join an experienced team working on a range of client projects. These placements provide students with the opportunity to take on the same work as PwC's first-year graduate employees and to benefit from the same access to training.
You could sit professional accounting exams during your time on the programme and can take advantage of appropriate PwC courses. If you do well, you may be asked to return to PwC on its graduate scheme.
Visit PwC's undergraduate work placements page for more information.
How Will I Be Supported on the Audit Graduate Schemes?
PwC provides a range of people and tools to support its graduate recruits. On joining the firm, you will gain access to a professional qualifications team as well as a career coach, mentor, tutors and an independent careers service team.
On a full-time graduate job, you will study for a professional chartered accountant qualification. Internships and work placements offer the opportunity to take the first steps towards gaining a professional qualification and you may sit some exams.
PwC supports its graduates financially throughout their exams and also provides study and exam leave.
Training comes in the form of classroom courses, e-learning and online learning tools to support remote study. Your peers and career coach will also offer advice and encouragement to help you through your exams.
PwC promises to create a tailored package of guidance and advice to support every individual graduate. During your induction, you will have a one-to-one conversation with your career coach about your career development and these conversations will continue throughout the scheme. Y
ou will also be assigned a buddy to help you find your feet at the firm, and a partner or director mentor to give you a better understanding of PwC and the opportunities a longer-term future there could hold.
You will be given regular constructive feedback and will also be asked to provide feedback on your colleagues.
Who Can Apply?
Application requirements vary depending on the scheme so see PwC's student jobs page for specific details.
In general, you will either need to have achieved or be on course for a 2:1 or higher in any degree discipline. PwC will use grades achieved in your last completed academic year to determine whether you are on target for a 2:1.
For undergraduate work placements, you will need a strong academic record and must be able to demonstrate initiative and team-working skills.
Will I Be Paid?
PwC promises a competitive package of rewards and benefits to its graduate recruits.
A typical starting salary for a graduate with PwC is likely to be around £24,000.
How to Apply
The PwC graduate application process follows five stages:
PwC recruits for most graduate and undergraduate programmes on a rolling basis, filling positions on a first-come-first-served basis.
You can only make one application at a time and PwC will only consider one application from a candidate every six months.
The PwC Professional is the company's global leadership development programme, which sets out the five key attributes it looks for in all candidates. These are:
Whole leadership – The ability to lead yourself and others
Technical capabilities – Building and sharing technical knowledge
Business acumen – Good business knowledge and awareness
Global acumen – A global mindset, free of boundaries
Relationship – Good communication and relationship building skills
More information on the PwC Professional is available here.
Our PwC Application Process and Interview Questions article provides more in-depth information on applying for a graduate role with PwC, along with tips for success.
What Happens After I Complete the Scheme?
Graduates who are prepared to put in the hard work and long hours required for an audit role with PwC can reasonably expect to progress to management level within five years of joining the firm.
Your first two to three years will focus on building up your personal, business and technical skills while working towards your professional qualification.
Once qualified, and as you progress in your career, you may become eligible for internal, external and overseas opportunities advertised by PwC.
You will continue to develop your specialist and technical skills and will have access to further training designed to develop leaders for the company. These include Altitude, PwC's award-winning three-day residential event which focuses on leadership skills for recently promoted senior associates.
---