Journalism Apprenticeships
If you're inquisitive and creative with a flair for storytelling, have excellent writing and communication skills and a passion for current affairs, then a job in journalism may be ideal for you.
Many aspiring journalists apply to study for a relevant degree at university, but this is by no means the only route into the industry.
A journalism apprenticeship offers the option of working as a trainee journalist and earning a salary while receiving structured training towards a nationally recognised qualification.
In this article, we explore who's eligible to apply for a journalism apprenticeship, what journalism apprentices do and how to get into journalism via an apprenticeship. We will also outline some of the best journalism apprenticeships available.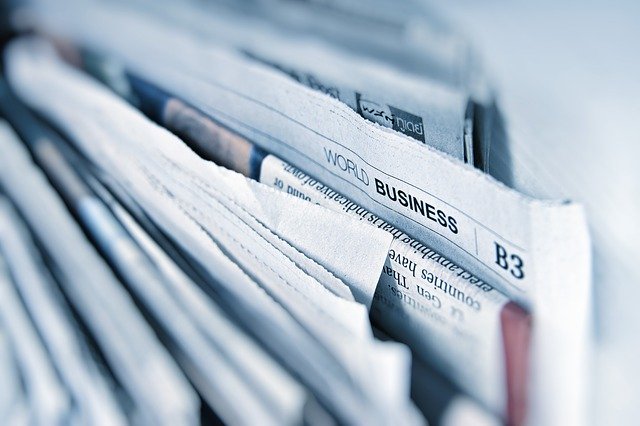 Who Can Apply for a Journalism Apprenticeship?
Individual employers may have their own application requirements for their apprenticeships but, generally speaking, candidates who don't have Level 2 English and Maths (equivalent to grades A to C at GCSE) will need to obtain these before completing the apprenticeship.
GCSEs and/or A/AS-Levels in English and creative or media-related subjects will stand you in good stead, as will relevant work experience and a portfolio of work. This could include writings from your blog or articles you have written for your school or college magazine (or other publications).
Employers will also be looking for a commitment to pursuing a career in journalism, so any evidence you can provide of your drive to succeed in this industry will help you to stand out.
What Will Happen on a Journalism Apprenticeship?
Journalists work across a range of media such as print, digital, television and radio, as well as in public relations and corporate communications. Thus journalism apprentices can choose to pursue a variety of different paths.
Whichever path you choose, your apprenticeship will combine on-the-job training with off-the-job learning as you discover how the industry works and gain core journalism skills.
These may include:
Researching and interviewing
Writing/editing engaging and accurate copy
Working to tight deadlines
Complying with media law and ethics
Producing content for digital platforms
Taking shorthand notes
Knowledge of broadcasting technology and processes
Court reporting
Throughout the apprenticeship, you will be expected to demonstrate a hard-working attitude, a willingness to get out into the thick of the action and work under your own initiative, and the curiosity and persistence to go the extra mile for a story. You may also be required to work unsociable hours.
A Journalism Apprenticeship Standard is a Level 3 apprenticeship and will usually take a minimum of 18 months to complete. Those who are already working in a journalism-related job when they begin the programme may be able to complete it in less time.
Towards the end of the apprenticeship, you will undertake a work-related project and an assessment of key qualities and behaviours. This is known as the end-point assessment (EPA) and is independently assessed.
Read our article: What Is An Apprenticeship? for more general information on what to expect from an apprenticeship.
After completing the apprenticeship, you will be a junior journalist with a Level 3 Diploma in Journalism awarded by the National Council for the Training of Journalists (NCTJ), a qualification recognised throughout the industry.
While a full-time job is not necessarily guaranteed, you may be offered the position of trainee reporter and could go on to become a senior journalist by studying for the National Qualification in Journalism (NQJ).
Tips for Finding a Journalism Apprenticeship
Vacancies for apprentice journalists will usually be advertised by the employer as they become available, on their website or other publications. The section below outlines five of the best UK journalism apprenticeships, with links to the relevant application pages for each.
You can also search for apprenticeship opportunities through gov.UK or via sites such as the UCAS Careerfinder or notgoingtouni.
As journalism depends on strong network-building skills, it's also worth approaching editors and reporters you admire to express your interest in the industry. Even if apprenticeships are not available within their organisation, they may be able to point you in the right direction, or offer you work experience or work shadowing opportunities.
Five of the UK's Best Journalism Apprenticeships
1. BBC Digital Journalism Apprenticeship
This apprenticeship is aimed at school-leavers and non-graduates with an interest in news journalism and a passion for digital media. If you're curious about what's going on in the world and love using Snapchat, Twitter and other social media platforms, this is the apprenticeship for you.
Entry Requirements:
You will need at least five GCSEs at grades A to C (or equivalent), including English and Maths. You must also be 18 or over when the apprenticeship begins.
Graduates are not eligible for this programme. If you have a degree (or equivalent) and would like to train as a journalist with the BBC, you should look at its Journalism Trainee Scheme.
Reasons to Consider This Apprenticeship:
Salary of £14,250 (or £18,810 in London)
Opportunities in regional BBC newsrooms around the country
Work alongside experienced BBC journalists, with a mentor assigned to guide you through the scheme
A permanent contract with the BBC and the offer of a position matching your skills and abilities once you complete the scheme
More information on the Digital Journalism Apprenticeship is available on the BBC careers page.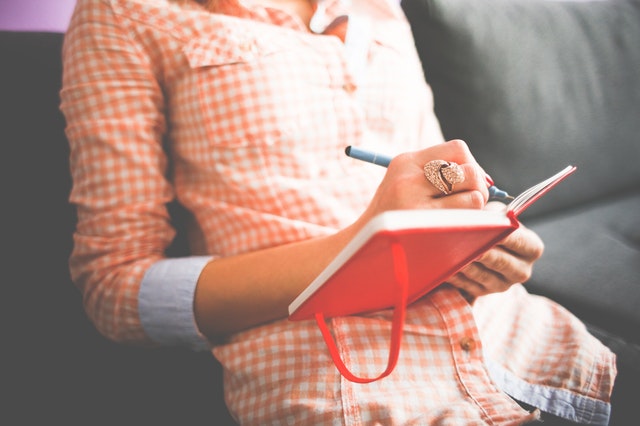 2. The Evening Standard and Independent Apprenticeship Scheme
This two-year scheme is open to applicants who do not already have a degree-level qualification or advanced apprenticeship. As well as working alongside seasoned journalists in the company's West London newsrooms, you will complete a 20-week fast-track diploma in journalism at the University College of Football Business (UCFB), based at Wembley Stadium.
Entry Requirements:
As a minimum, you must have GCSE English and Maths at grade C or above. Successful candidates are likely to have five or more GCSEs at grades A* to C. Basic PC skills are also required.
Reasons to Consider This Apprenticeship:
Salary of £17,108
Support from workplace mentors as well as UCFB tutors and senior executives within the company
The opportunity to work and build a portfolio across a range of platforms in print and digital, with the possibility of working on the London Live TV channel too
Click here for more information on the Evening Standard and Independent Apprenticeship Scheme.
3. ITV Apprenticeship Programme
ITV offers a range of apprenticeship schemes across its various departments, including news. These last a minimum of 12 months and are aimed at school or college leavers, although they are open to anyone who has not already completed a degree or Level 4 qualification (or similar apprenticeship).
Entry Requirements:
No set requirements are stated, other than a genuine interest in ITV and the role you are applying for. Opportunities vary from year to year, with applications opening each June.
Reasons to Consider This Apprenticeship:
Competitive salary
Opportunities in London, Manchester and Leeds as well as some of ITV's regional offices
Hands-on experience working with industry experts
Apprenticeship news and opportunities are promoted through ITV's social media platforms, so follow the ITV Careers Facebook page, @ITVCareers on Twitter or ITVentrycareers on Instagram.
Check out the ITV careers page for more information on the apprenticeship programme.
4. Sky Apprenticeships
Apprenticeships in Sky's media team last two years and start with a three-month college course. You will then go on to work across all of Sky's news platforms including television, mobile, radio and social media, shadowing experienced Sky News crews and, eventually, developing your own content.
Entry Requirements:
Candidates must have at least five GCSEs at grade A* to C, including a B in English language, along with two A-Levels at grade A* to D or a BTEC Diploma with merit or distinction in a relevant subject. Candidates must also be 18 or over when the programme starts.
Reasons to Consider This Apprenticeship:
Join a national news team reporting on stories from around the UK
Work alongside a range of different departments within the Sky News team, from reporters to producers and camera teams
A package of benefits including pension and healthcare plans, and free Sky Q and Broadband
Visit Sky's apprenticeships page for more information and to register your interest.
5. Channel 4 Apprenticeships
The national broadcaster offers apprenticeships across a range of areas, including Press and Publicity, in London, Leeds, Manchester and Bristol. Apprenticeships last up to 24 months and at the end, you will receive a Level Three or Level Four qualification.
Entry Requirements:
No specific qualifications are required, but you will need to be able to demonstrate a genuine passion for the industry and show skills and qualities that mark you out from other candidates.
Reasons to Consider This Apprenticeship:
Salary of £18,500
Work with colleagues in various departments across Channel 4 and discover how your role fits in with the channel as a whole
Participate in several in-depth projects as you work towards your qualification
The 4Talent page has more information on apprenticeships and other training schemes at Channel 4. And you can sign up for alerts about upcoming opportunities here.
Final Thoughts
You don't need a degree to pursue a career in journalism – most of the employers listed above state that they are actively looking to employ people from a diverse range of backgrounds. What matters most is that you can demonstrate the relevant skills and qualities along with the drive and determination to succeed.
So, if you're passionate about current affairs and want to jump straight into a fast-paced and challenging career with varied and exciting prospects, a journalism apprenticeship may be the perfect choice.
---