The 10 Best Weekend Jobs for Extra Money
All products and services featured are independently selected by WikiJob. When you register or purchase through links on this page, we may earn a commission.
Weekend jobs can be undertaken for a variety of reasons. You may be a student looking to support yourself through a degree or gain valuable work experience; a stay-at-home parent working weekends to boost the family's income, or someone looking for additional work alongside existing employment.
Whatever your reasons, there are now more options than ever. Traditional roles of the past, such as hospitality and retail, have been supplemented by work-from-home opportunities and the rising gig economy, where workers are hired on a temporary or freelance basis.
The most appropriate jobs for you will depend on whether you're looking for ways to make money on the side, for weekend jobs that offer maximum flexibility, or to build your experience in preparation for a future career.
The following list offers 10 of the best weekend jobs around, each with individual benefits suitable for a range of circumstances.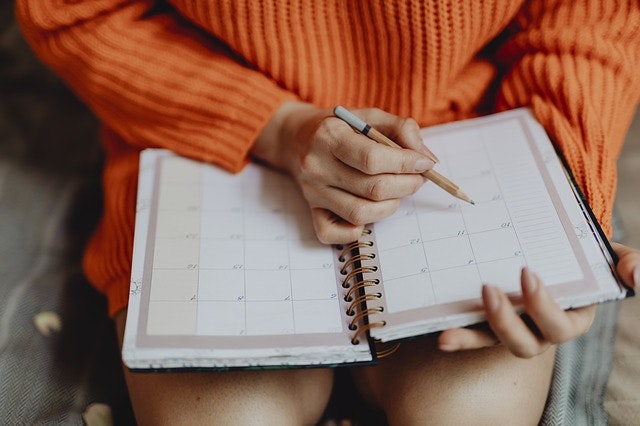 The 10 Best Weekend Jobs for Extra Money
10 Best Weekend Jobs for Extra Money
1. Food Delivery
The rise in popularity of companies such as Deliveroo and Just Eat makes food delivery one of the best weekend jobs for those looking for maximum flexibility.
These companies hire people on a self-employed basis, meaning you are free to choose your hours.
Food delivery is also one of the best part-time jobs if you're a student. Since you'll likely be living in a town or city centre, all you need is a bike and the relevant safety gear to get started. You could also choose to deliver by car or scooter, though be sure to consider the additional costs, such as insurance.
Payment models for both companies now work on distance, meaning the further you travel, the more you'll earn. According to Deliveroo, riders can earn up to £15 an hour. You'll also have the opportunity to bank extra cash in tips.
2. Hospitality Work
Restaurants, hotels, pubs and clubs all receive a higher footfall at the weekend, and so demand for labour is higher then. The type of roles available range from waiting and bar staff to front of house and security.
Hospitality requires excellent customer service skills and can often be a demanding environment to work in, so is best suited to outgoing, patient and friendly individuals.
You will likely spend long periods on your feet, so a good level of health is generally required. You will often be expected to work unsociable hours.
While some roles (such as security) may require you to hold a specific licence, most can be taken on little to no experience and are available to anyone with the right personality and work ethic.
3. Tutoring
If you think you have valuable skills and knowledge to share, tutoring can be one of the most rewarding side jobs for extra money. There are several options available, most of which do not require a formal teaching qualification, though you will need to prove suitable knowledge of your chosen subject.
Online tutoring networks, such as Superprof, allow you to register as a private tutor, set your rates and choose face-to-face or online tuition. Alternatively, you could make tutorial videos and upload them to a digital learning community like Skillshare.
These companies pay royalties, meaning you'll only make money if people view your tutorials.
You could also find private tutoring opportunities by advertising your services in the local community, on social media or by joining a private tuition agency. Be aware that the latter will usually involve working with children and, as such, will require you to undergo a Disclosure and Barring Service (DBS) check.
4. Freelance Work
If you're looking for ways to make money on the side while building a professional portfolio, one of the best weekend jobs is to offer your skills as a freelance service.
There are many skills commonly sought on an ad-hoc basis, such as copywriting, proofreading, graphic design, digital marketing, photography and web design.
Websites like Upwork and PeoplePerHour allow you to pitch for advertised freelance opportunities. Earning potential for beginners is generally quite low but the more experience you gain, the more likely you are to land the higher-paying jobs.
Alternatively, you could set up an online portfolio and pitch speculatively to clients. This approach takes longer but comes with much higher earning potential.
Whilst there is no guaranteed income from freelancing, it is a great way to get relevant experience on your CV and showcase your talents to future employers.
5. Brand Ambassador
If you're social media savvy with a large following, becoming a brand ambassador is one of the best part-time jobs for developing your networking and marketing skills.
Brand ambassador roles make great weekend jobs for students in particular, as many businesses look to raise awareness of their products among the student population.
Several high-profile companies work with student brand ambassadors who represent them on campus, promoting their graduate career opportunities.
The role generally involves social media promotion, organising events and creative marketing.
Be wary of companies offering freebies in place of a wage. Reputable employers will provide their brand ambassadors with fair pay (sometimes up to £10 per hour), with potential further benefits.
To find out which jobs fit your personality best, visit our partner CareerFitter and take the Career Test for FREE.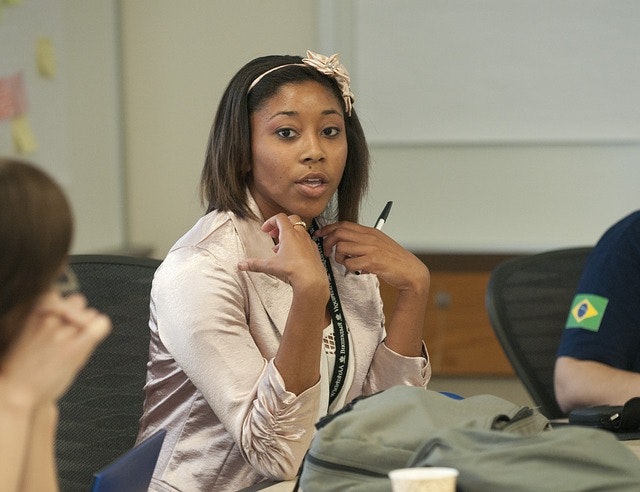 The 10 Best Weekend Jobs for Extra Money
6. Online Surveys
If you're looking for side jobs for extra money that don't require leaving the house, some websites and apps offer cash rewards for completing market research surveys.
You may be asked to provide your opinion on topics such as travel, electronics, health and beauty, and digital technology. The value of each survey generally relates to the time it takes to complete – it can range from 20p for quick questionnaires, up to £5 for more in-depth interviews.
Some sites offer financial remuneration for product and website testing. Rewards vary from site to site, with most offering vouchers for high street and online retailers, as well as cash payments via PayPal.
Whilst the financial benefits are small compared to more traditional weekend jobs, online surveys offer a totally flexible option with no formal commitment required.
7. Retail Work
As with hospitality, retail establishments generally see higher footfall across Saturdays and Sundays, making them another popular option for weekend jobs.
Major high-street retailers and supermarkets generally pay between minimum wage and £10 an hour, with many offering the additional benefit of staff discounts. Higher earning potential can be found at larger supermarket stores if you don't mind doing a night shift.
Again, as with hospitality, retail requires strong customer service skills and the ability to cope in a demanding environment.
While stacking shelves and operating checkouts may not be as glamorous as other options listed, retail work does offer stability and a regular wage, unlike alternative gig economy weekend jobs.
8. Selling Online
Savvy bargain hunters can create their own weekend jobs by picking up items at car boot sales and charity shops and selling them online for a profit. Whilst this is rarely a big money-spinner, it is still one of the most popular ways to make money on the side.
Some admin work may need to be done during the week (such as responding to buyer enquiries), but buying, photographing, listing and posting items can all be done at the weekend.
Most sellers opt to use eBay, but other options are available, such as Gumtree and Preloved.
Be aware of private seller allowances, particularly with eBay. If you exceed these, you will be classed as a business seller and liable for additional fees and taxes.
9. Working in Events
Another popular choice with people looking for part-time jobs is to work in the events sector. Sports venues, concert halls, theatres, stadiums and exhibition centres all take on additional staff at the weekend.
The events sector offers many roles including catering, food and beverage service, ticketing, merchandise sales and marshalling.
As well as approaching any local venues directly, you could also register with any one of the many agencies that specialise in supplying events staff.
In the latter instance, demand can often be last minute, so these roles are best suited to those that can work at the drop of a hat and have their own means of transport.
10. Upcycling
If you're a dab hand at DIY, upcycling is another option for making money at the weekend. You could collect unwanted items from friends and family (provided they don't mind you selling them on for a profit), or buy second-hand goods from car boot sales and online auctions.
Upcycling requires an investment up-front for goods and materials, plus an allowance for time spent on the project, so be sure to factor these into your pricing to ensure you don't operate at a loss.
Once completed, you can sell your upcycled items via one of the many online selling sites or through social media.
There's no guarantee of income from upcycling, but it can provide an enjoyable and creative alternative to more traditional weekend jobs.
Final Thoughts
For students, StudentJob is a valuable resource for weekend jobs, and many universities have their own sites advertising weekend jobs in the surrounding area.
If you're interested in part-time work on a self-employed basis, be sure you're up to speed with all it entails. You'll need to register as self-employed and inform HMRC of your income through a yearly self-assessment. You'll also likely be required to make National Insurance contributions and, if you exceed a certain earnings threshold, pay income tax.
Whether you take a traditional role, such as a retail post, or a gig-economy freelance approach, the best weekend jobs can bring a valuable source of income, as well as experience, flexible working solutions and a sense of personal enjoyment.
---