Which Jobs Require No Experience?
The job market is competitive. If you have limited or no work experience and no tertiary education, you may feel that your options are limited.
Whether you have just finished high school, need work experience, have recently taken time away from the workforce, or have been unable to gain qualifications due to personal circumstances, you may find yourself looking for a job that requires no prior experience.
Whatever your situation, there are career options that require no experience that will allow you to get your foot in the door and build a career. Some will even have built-in training and apprenticeship options to help you gain a qualification while working.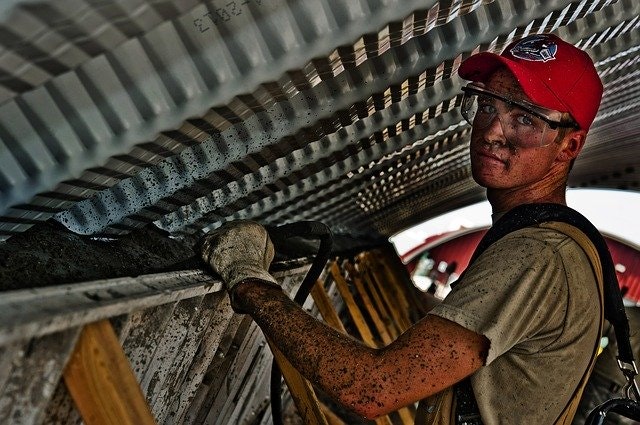 Which Jobs Require No Experience?
How to Find a Job When You Have No Experience or Training
As you browse through job ads, it may seem like all vacancies require some level of prior experience or qualifications. This is not always the case though, and many jobs are entry-level.
If you are looking for a job that requires no experience, the best thing is to have a plan:
Decide what you like or dislike doing. This way, you can narrow down the jobs that interest you.
Start putting your CV together. You can use our CV template and CV writing tips to help you.
Volunteering, while unpaid, is a great way to acquire skills and add to your CV. Sometimes you can even volunteer in the industry that you want to work. * Internships are another great way of getting work experience. While you may not earn a full wage, you will be able to earn something while receiving training and much-needed experience. Plus internships frequently lead to permanent positions.
Apprenticeships are usually with organisations which are fully certified to give you training and qualifications, as well as experience in the field. You will earn at least minimum wage but may earn more.
Networking and building connections. Check with your immediate group of family and friends to see if someone they know works in the area that interests you. Some industries may also have networking events that you can attend as well.
Apply for jobs. Don't be disheartened if you aren't immediately successful and think of it as practice.
Practice your interview skills and personal presentation with someone you know. There are lots of helpful interview advice articles that will help you prepare.
Examples of Jobs That Require No Experience or Qualifications
To help you get started looking for the right job, here is a list of the top 10 jobs that require no experience.
1. Cleaner
The work is usually general or deep cleaning of offices, homes and shops. You can also provide more specialised cleaning services such as oven cleaning, end-of-tenancy cleaning or upholstery cleaning.
Start by searching online for a cleaning service or agency that is local to you. A cleaning company will hire candidates with no experience and pair them with a more experienced cleaner for training.
You will need certain personal traits to be successful in this career:
A good level of fitness
The ability to work well under pressure
Time management
Patience
Attention to detail
Sensitivity and understanding
Customer service skills
It is a good idea to get certification and training as you progress in your role as a cleaner, especially if you would like to have some career progression.
Next steps as a cleaner can include owning your own business, or working as a housekeeper or cleaning manager.
2. Construction Worker
There are a lot of opportunities in construction and the industry has grown rapidly. If you are looking for an entry-level role with little or no experience, search for job postings for 'construction labour' or 'general labour'.
To be successful in the industry, you need to:
Be prepared for physical work
Have coordination, strength and stamina
Have good critical reasoning skills and a willingness to learn
Initially, most construction jobs will be temporary or part-time to begin with. You will be asked to complete routine tasks such as clearing the worksite, moving or removing debris, loading and unloading materials, and to provide general support for more experienced workers while you observe and learn from them.
Career progression in construction is to become more experienced, usually through an apprenticeship, and then specialise (plumbing, roofing, plastering, electrician, etc.), before running your own business or working with a construction firm.
3. Customer Services and Sales
Customer services and sales is a very flexible career with work from home opportunities available as well. Many customer service roles don't require any prior experience or qualifications, but your skills and attributes are important.
To be successful in the industry, you need to:
Communicate clearly 
Have excellent listening skills
Have patience
Pay attention to details
Have time management skills
Develop product and company knowledge
If you are working in a sales-focused role, you should understand the customer's needs and be able to sell the product to them. You will also need to be driven and goal-focused, so you meet your sales goals.
There are a lot of career progression opportunities in customer services and many organisations provide further training. You can receive bonuses for achieving targets and work towards management opportunities (team/shift manager, area manager, regional manager, etc.).
4. Driver (Taxi, Delivery, Bus, Private Coach, Truck, Personal Chauffeur)
The number of people using taxis, ride-sharing or other private hire vehicles and personal chauffeurs has increased significantly in recent years. Similarly, the parcel delivery market is also booming. You can capitalize on this growth by entering the job market as a driver.
For this position, you would need to be an experienced driver with a full and clean licence. Ideally, you would also have a vehicle.
It is also a good idea to know your roads and how to get from place A to place B, and have excellent communication and customer service skills.
As a driver, you could work for another company or set up your own business.
5. Home Carer
As a home carer, you support individuals who need help due to illness, frailty or disability. You could be working with someone from any age group, providing them with support for their day-to-day life: for example, shopping, laundry, making meals, cleaning, washing, dressing, driving, etc.
There is a common misunderstanding that carers need a lot of different qualifications and training. While this can be useful, you can choose a career as a home carer with no experience and qualifications.
However, to be successful in the industry, you need to:
Enjoy getting to know other people
Have a patient and empathetic personality
Genuinely enjoy helping others
Be reliable, responsible and trustworthy
You may also need to have clearance to work with people in a vulnerable situation. It is also helpful to have access to a car and a clean driving licence.
As a home carer, you can further your career through vocational training and diplomas, which will help you gain more responsibility, allowing you to become a team leader or coordinator, which may even lead to management opportunities.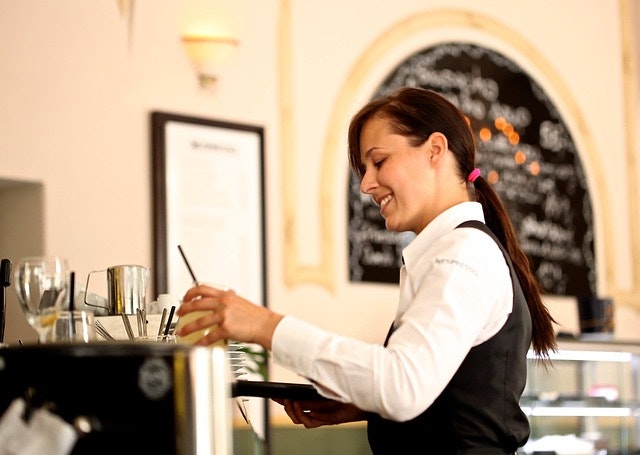 Which Jobs Require No Experience?
6. Hospitality
There are plenty of job opportunities in hospitality and it is a sought after part-time or full-time job for school leavers. If you don't have any previous experience, you can learn on the job and get trained as you go.
At entry-level, you might assist in a kitchen or bar, clear or wait tables, or be a cleaner or porter. There are also many opportunities via agencies that provide staff for large-scale events.
To be successful in hospitality, you need to:
Enjoy catering to and interacting with customers
Thrive in a fast-paced and sometimes time-critical environment
Have strong interpersonal skills
Career progression opportunities in hospitality are numerous – for example hotel management, event management, head chef, etc.
7. Oilfield Workers or Mining Construction
You must be over the age of 18 to work in an oil field (oil/gas rig) or mining. Most people enter this career via an apprenticeship, though this is not essential.
If you need to go offshore, there may be some survival and fitness courses you would need to complete, and the company itself usually provides these.
To be successful in the industry, you need to:
Have a good level of stamina and fitness
Understand and enjoy working around machinery, and have a good sense of control, critical thinking and communication
Jobs in these industries are usually away from home and can be dangerous; however, they are well paid. To operate the machinery, you will need further training and should be able to understand and manage the equipment and systems.
8. Estate Agent
There are no formal entry requirements, but a background or interest in customer services and the property market will help you get the job. There are also apprenticeship roles that provide training and certification.
As an estate agent, you will support clients with viewing, purchasing, renting or selling properties and providing advice on market conditions. You will give the clients support each step of the way as their point of contact.
Other tasks will include marketing and lead generation, following up, administrative jobs and research into the property market.
There are lots of career progression opportunities, but you need to be:
Hardworking
Helpful
Self-motivated
Trustworthy
Good at negotiating
Confident when networking
9. Retail Assistant
A popular position for school leavers, retail assistant roles involve working with customers on the shop floor of a specific company or brand. A retail assistant provides advice and answers questions a customer might have, recommends products and supports the customer with their shopping needs to maximise sales.
Other tasks include restocking shelves, merchandising and arranging displays, working on the till, fitting-room support and other related tasks.
To be successful, you need to:
Have excellent customer service skills
Be friendly, even under pressure
Pay attention to detail and follow procedures
Meet targets
Be a team player
Career progression is usually into management roles such as stock manager, area manager, store manager, district manager, etc.
10. Security Guard
This is an entry-level position that involves patrolling and monitoring buildings, events, parks and other spaces to prevent and stop incidences of unruly behaviour, theft, violence or any other incident that may be unpleasant for the general public.
Security guards usually work in the private sector and are employed to look after museums, hospitals, nightclubs, banks or stores. Some work at events or patrol public outdoor spaces.
You don't need any qualifications other than GCSEs; however, you would need to have a security check, clear criminal record, pass a drug test, and some roles might require a fitness test.
For career progression, you would work towards becoming a security officer and receive training and qualifications.
Other Ideas
Some other careers that require minimal experience include:
First responders/emergency
Rubbish collection/waste disposal
Factory workers
Postal workers
Fulfilment centre worker
Next Steps
Finding a job with limited or no experience and qualifications can seem daunting.
First you need to decide which career or industry you would like to work in: we have put together a selection of job boards you can use to search for vacancies.
After that, you will need to put together a CV and apply. Sometimes, you might find that adding some volunteering or an internship will help you get a job, so be sure to use your network to find one.
Sometimes the first job you have can be challenging, but remember that while your entry-level job may not be an ideal position, it is merely a first step on your career path.
---