10 Part-Time Jobs to Boost Your Income
Why Is Picking up a Part-Time Online Job a Good Way to Boost Your Income?
If you are looking for an easy way to boost your income, you may be considering picking up a second job.
This might be part time to fit around your current work commitments, family life or studies, or it might be something that you do at home or remotely.
If you are looking for a second job, you might:
Already have a full-time or part-time job and need some extra income
Find your full-time job stressful and want to earn more without adding to your stress levels
Be looking for a way to make money while you are studying
Be worrying about paying a big bill that you know is coming or saving for a dream holiday
Have a change in your lifestyle coming up, like a new baby, marriage or a big move
Part time, online, freelance or remote work can be a straightforward way to earn more money, and if you can find something to fit your needs when things are a little bit tighter financially, you can really make a difference to your income.
Of course, you could always look for a better-paying full-time role or look for a promotion where you are.
There are several reasons why this might not be appropriate for you – maybe you have too many commitments to search for a better job, or there aren't currently any other roles in your company.
Choosing the right part-time job to boost your income depends on who you are. Consider:
What skills do you already have?
Are you able to turn your hobbies or passions into a paying role?
Do you have special qualifications in something that you can offer in a freelance or remote capacity?
What is your personality like?
It is always useful to find out what other people are doing to make money because there are so many options for making money alongside a full-time job – a side hustle has helped people just like you boost their income by utilizing their skills, knowledge and experience in a new way.
What to Consider When Looking to Work Part Time to Boost Your Income
Although it might be exciting to think about taking on another job, and discovering a passion and a new way for you to make money, there are a few things that you must consider.
Consider Your Employment Contract
The first is important if you already have a full-time job. You need to check your contract to check that you can pursue a second job.
Some workplaces have a blanket ban on second jobs, while others might have a non-compete clause that means you cannot work in a similar field or contact the clients of the business.
It might be that you can have a second job, but you need written permission from your full-time role.
Don't be tempted to jump into a part-time role before checking that it is not against the contracted terms of employment for your full-time role.
Think About Tax
The second thing to consider is tax. Earning more money typically means paying more tax, and a second job can put you into a higher tax bracket – meaning that your take-home pay might not be as much as you thought.
Make sure that the earnings from the part-time job will have a positive influence on your bank balance to make it worthwhile.
Remember Work-Life Balance is Important
Third, remember that taking on extra work will have an impact on your free time – which means that your family and your personal life might suffer.
You might have to give up on spending quality time with your children or spouse, you might not be able to attend the gym or go out as much socially. You might end up with more childcare costs, or your kids might not be able to attend any out of school clubs.
There is a balancing act between working hours and personal or family time, and it can be quite difficult to make sure that you are allowing enough time for all your interests and your family is not missing out.
How Do You Decide What Part-Time Job Is Right for You?
The availability of part-time roles will have an impact on you if you are looking for a job that needs you to physically work in a business, but when you consider the availability of online and freelance roles, a whole new world of opportunities opens up to you.
If you invest your time, skills and knowledge into an online role, you can make money in ways that you might not have considered.
Some things to think about when choosing a part-time role include:
What hobbies or interests do you have? Can you use these to make money? Perhaps you are a skilled artist and can complete commissions for clients painting animal portraits.

Do you have a qualification or a learned skill that you can put to work? Perhaps you are a qualified personal trainer, so you could investigate offering sessions for clients after work or early in the morning.

What sort of personality do you have? If you are particularly outgoing and gregarious, a sales role might offer you a simple way to earn extra money around your current commitments.
Learning more about the potential roles that are available will help you decide which part-time job you want to choose to boost your income.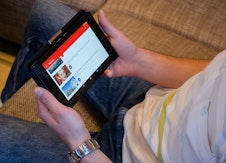 10 Part-Time Jobs to Boost Your Income
10 Online Part Time Jobs to Boost your Income
1. Sell Stuff on eBay or Craigslist
Expected average hourly rate: Depends on what you are selling and how
If you have a wardrobe full of clothes, shoes and accessories, you might want to look at the possibility of making money from things that you already own.
Websites like eBay and Craigslist offer a platform for sales of all sorts of things.
Opening an account on eBay is simple, and if you can get a history of good reviews from customers, you can begin to sell high-ticket products.
Other options for selling online and making money include buying in bulk to sell individually or selling on behalf of other people for a commission.
You don't need any qualifications to sell things online, but marketing knowledge can help you get the word out about your products and ensure that you can position your offering to get the best prices.
2. Start a Blog/YouTube Channel
Expected average hourly rate: There are certain levels of viewership/readership criteria to meet before you can earn money from content you are sharing, but some popular blogs and YouTube channels can make a serious amount of money.
If you can create informative and entertaining blog posts on a particular subject then you can build an interested and enthusiastic audience that wants to keep up with what you have to say.
If you can create interesting and educational videos on a subject, then you can collect subscribers that are waiting for you to release new content.
In both spheres, the bigger the audience the more money can be made – through advertising and affiliate marketing links.
Once you have created a wealth of content on either platform, passive income can become a reality, but you will need to keep up with producing the content to build your audience further and keep them interested.
While no formal qualifications or skills are needed to create content, you do need to have personality and passion for writing or videography so that people will be interested in what you have to say.
3. Pet Sitting/Dog Walker
Expected average hourly rate: Rates are around $13.38 per hour, depending on location and experience
If you prefer pets to people, you might be able to turn your free time into cash while looking after adorable pets.
Pet sitting can take place in the owner's house or in yours – check that there is no licensing needed to operate a pet daycare at your property.
You might be responsible for feeding and cleaning up after a pet, or just popping in to check on them. You may be required to physically stay at the property (if the owner is on holiday, for example) or come at scheduled times for exercise and play.
Dog walkers can expect to spend at least half an hour with each dog but can walk multiple dogs at once in most cases.
There are online job boards for both dog walkers and pet sitters, as well as agencies so you can register and be assigned work that suits your schedule.
In most cases, there are no qualifications needed, but some agencies might require that you have some basic pet first aid knowledge or a police check.
4. Rideshare/Delivery Driver
Expected average hourly rate: Depending on location and company, the average is around $14.66 an hour
If you have a reliable vehicle and love driving about then Rideshare offers a way to make money that involves getting people to their destinations. Of course, you can also operate as a delivery driver for packages or takeout.
As a delivery or Rideshare driver, you can almost always pick your hours, and while some drivers operate on a freelance basis, many are employed by companies like DoorDash or Amazon Flex.
It is a straightforward role with no specific qualifications needed, instead you just need a good car.
5. Tasker for TaskRabbit
Expected average hourly rate: $25+ per task, depending on requirements
TaskRabbit is an online service that matches your skills with the needs of people in your local area – allowing you to provide a service for people that need a task completed.
Various odd jobs and tasks are posted, and you can offer your knowledge to complete them – such as cleaning, building a piece of flat-pack furniture, helping someone move house or several other options.
There are no formal qualifications needed, but if you have practical skills to offer to other people then you can easily become a tasker for TaskRabbit.
6. Data Entry
Expected average hourly rate: Around $15 per hour
Data entry offers a completely remote way of working in most cases, and usually involves moving data from one location to another.
Whether you are inputting figures into a spreadsheet or creating customer records, you will need great attention to detail as well as fast and accurate typing skills.
While there are no formal qualifications needed for general data entry, completing a typing test can demonstrate your speed and accuracy, making you a great candidate for higher-paid data entry positions.
7. Transcriber
Expected average hourly rate: $10+ per hour, depending on the complexity
A transcriber creates written records of audio files. This can include anything from minutes of a board meeting to transcriptions of podcasts.
Converting audio files into text requires fast, accurate typing and a quiet location, although most transcriptionists use headphones.
Transcription can be completed in your own time and you can choose your hours to fit around current commitments.
If you specialize in areas like medical and legal transcription, you can often get more money – this might require qualifications in related fields so that you can understand the language being used and are more likely to use the right spelling and context.
8. Rent Your Space on Airbnb
Expected average hourly rate: All depends on area – space is worth more in popular tourist destinations, for example.
Whether you have an entire property or just a room, renting that space out on sites like Airbnb can make money without too much effort.
If you are lucky enough to live in a popular destination, weekend bookings can easily net you hundreds of dollars.
Providing a home base for tourists can be as little as a warm, dry, comfortable bed, or you could make it a full home-from-home with breakfast and dinner as well as bathrobes, towels and a bar.
No formal or specific qualifications are needed, but cleanliness and an eye for interior design will make your space seem more attractive to guests.
Any space can be utilized, whether it is a garage or a parking space in premium areas – if you aren't using it, someone else might be happy to pay for the privilege.
9. Virtual Assistant
Expected average hourly rate: $25+ depending on experience and location
A virtual assistant offers business support remotely. This can range from admin to marketing, social media to website edits and everything in between, depending on your skills and knowledge.
Becoming a virtual assistant is perfect for you if you love organizing and understand the minutiae of keeping a business running from behind the scenes.
Businesses love having an admin assistant that can work from anywhere and doesn't need to become an employee.
There is no list of formal qualifications for a successful virtual assistant, but if you have specialist knowledge and experience in various business applications and processes you can offer this as a niche service and attract a higher salary.
10. Market Researcher/Survey Caller
Expected average hourly rate: Average rate seems to be about $12.75 depending on location and company
If you are looking for a simple way to make money, you can perform market research or surveys for different businesses.
No selling is involved; instead, you will be calling predefined numbers to ask people a scripted set of questions and recording their responses.
Although there is a need for an outgoing personality, it is not as heavily involved as selling – and there are no formal qualifications needed to become a market researcher.
Final Thoughts
If the idea of boosting your income with a part-time job interests you then your innate skills and knowledge can give you a great boost when creating a part-time freelance or remote career.
When you are considering the roles available, be sure to keep in mind that a good work-life balance is still important – you need to ensure that you still have time for your family, friends and yourself.
Of course, if your current role does not allow a second job then you will need to make other arrangements to boost that income; you do not want to jeopardize your main income.
Side hustles and part-time work are a great way to make extra money if you are finding the right balance between work and home, and if you will earn enough for it to be a valid option.
---