20 Best Jobs You Can Do From Home (And How To Get One)
Technology and our ever-increasing connectivity have played a big part in this shift to remote working. Smartphones, tablets and laptops allow us to check in with the office 24/7, while cloud systems and collaboration tools such as Slack give us the ability to connect and work with colleagues and clients around the world.
Rising office prices, the growth of the gig economy and more emphasis on balancing work and personal life have all also contributed to a more fluid approach to where and when we work.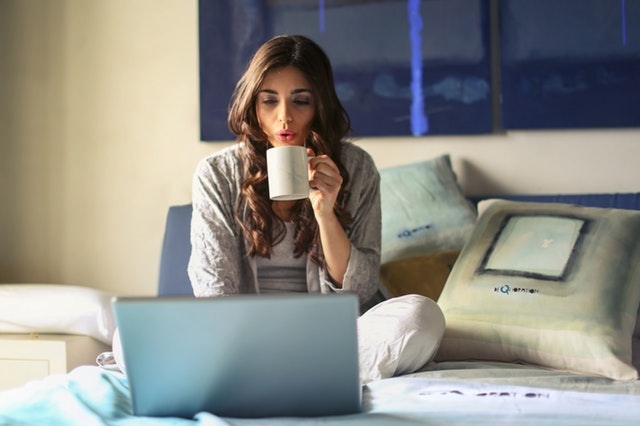 20 of the Best Work from Home Jobs
Working from Home: What You Need to Consider
Working from home can seem like a utopia. Those stuck in an office tend to imagine remote workers spending the day lounging in their pyjamas or sipping flat whites in a café.
Both of those may sometimes be true, and studies do show higher morale among those who work from home. However, it doesn't necessarily suit everyone – and it's important to weigh up the disadvantages as well as the benefits of remote working.
Benefits of Working from Home:
Less stress – Many employees say that juggling work and home life is their main cause of stress. Working from home can help to ease that burden and allow employees to achieve a better balance.
No commute – Many of us spend a large chunk of the working week getting to and from the office. Working from home gives you that time back, and cutting down travelling can also have a positive environmental impact.
Increased productivity – While this is still up for debate, studies suggest that home-workers are more productive, and most people who work from home would agree. Without the distractions of office life, such as endless meetings and chatty co-workers, home-workers generally find they get more done in less time.
Wider opportunities – Working from home means employees are less restricted by geography. A home-worker might work for a company in another city or even another country, or have clients from around the world.
Disadvantages of Working from Home:
Loneliness and isolation – This can be a big issue for many remote workers, who often miss the camaraderie and social aspects of office life.
Communication issues – Although we are more connected than ever, sometimes a quick face-to-face chat is still the most effective method of communication. There is less spontaneity and personal connection when those conversations are mainly conducted online. Scheduling can also become an issue when working in different time zones.
A negative impact on creativity – Remote workers have less scope to collaborate with colleagues and bounce ideas around, which can stifle creativity.
Less accountability and visibility – If your boss isn't physically watching over you, it can sometimes be harder to find the motivation to knuckle down. It will also make it harder to impress your boss if they can't see how hard you're working. Some home-workers may be tempted to slack off, while others go the other way, doing more than is necessary to prove themselves.
Blurring work/life boundaries – If you take the office with you everywhere, then it can be difficult to switch off and step away from work at the end of the day.
Fake jobs – As more people are searching for opportunities to work remotely, so too are more home scams promising quick money. It is important to be wary of anything that seems too good to be true.
Best Ways to Work at Home
If working from home sounds ideal, the next stage is to find a work-from-home job.
There are three main ways you can do this:
Ask Your Employer for Flexible Working
If you enjoy the security of being employed but would prefer to work from home, then becoming a remote worker may be the solution.
All employees who have worked for an employer for more than 26 weeks have the right to request flexible working and for that request to be reasonably considered by their employer.
Flexible working covers a variety of working arrangements, including working from home.
Start the process by making a dated, written request to your employer. Your application should generally include:
That you would like to work from home and for how many days each week

When you would like the remote working to begin

Any previous flexible working requests you have made

Why you wish to work from home and how it could benefit the business; for example, to avoid a lengthy commute and in return, you would be a more focused and less stressed member of the workforce
Check your employment contract or the company's flexible working policy for exact details on how to do this.
Look for a Work-At-Home Job
If you want to work remotely but your current employer has turned down your flexible working request or you want to change employer, then the next step is to look for a work-at-home job elsewhere.
The number of genuine, work-at-home employment opportunities out there are slim compared to the number of people wanting to work remotely, but there are ways you can improve your chances of finding and landing such a role:
Change your LinkedIn profile to make it clear that you are looking for a remote working position. Check that your profile is up to date too, whether that is skills, qualifications, work experience or a photo.

Do a job search on LinkedIn for work-at-home jobs.

Look out for businesses that employ remote workers. Even if they do not have any positions available at the moment, it might be worthwhile getting in touch. Many businesses avoid advertising their vacancies.

Visit job sites that list remote working employment opportunities.

Do an online search for work-from-home jobs. The benefit of doing this over visiting individual sites is that search engines like Google often pull from websites that are unknown to you.
One note of warning though, always watch out for scams and MLM (multi-level marketing) opportunities as both can lead to the loss of your hard-earned cash.
Go Self-Employed
Maybe your route into working from home is through self-employment. Whether that is starting your own business and hiring employees or setting up as a freelancer or contractor.
Many parents decide to work for themselves to allow for more flexibility around childcare and family commitments, but equally, self-employment can be the fulfilment of a passion.
When working for yourself, you take on all the risks, but you also enjoy all of the benefits:
Setting your own routine
Deciding which skills to use and what projects to take on
Working with clients you want to work with
The starting point should always be to work out whether you can afford to set up as self-employed.
What would the setup costs be? How long would it take to start making an income and can you cover that period with savings, other income or your partner's income? Can you make sufficient money from self-employment to cover the bills?
If self-employment still seems like a viable option, the next thing to consider is what you will do.
What skills and experience do you already have that you could use? What industries are you knowledgeable about? Where does your heart lie?
The Best Places to Look for Work-at-Home Jobs
Whether you are looking for remote work as an employed person or a work-from-home self-employed opportunity, knowing where to look for work-from-home jobs is key.
Job sites that concentrate on remote working opportunities include:
You can also find work-from-home jobs on more generalized job sites:
How to Know If It Is a Scam
Unfortunately, there are work-from-home job adverts that are scams and designed to steal your money and identity.
The best way to guard against being caught out is to follow several safety checks:
Do you have to pay money up-front? If so, this should sound a very loud warning bell. Employment means that you get paid for working, not the other way around.

Is the business legitimate? Before you click on any links in the job advert, do a separate search for that business. Do they have a website that looks genuine? Check for online reviews of the business.

Check any links in the job advert before you click on them. First, hover over the link with your mouse. Is it the same as the text displayed in the advert? Second, does the link point to the company mentioned in the advert? Scammers will often use a website address that looks similar to that of the business website they are pretending to be.

Do they ask for personal information, such as bank account details and date of birth, as part of your application or very soon after? This may be a scammer seeking to steal your identity.
If the job advert passes all of the above checks, then it will usually be a genuine work-from-home vacancy.
MLM Opportunities
MLM opportunities are everywhere, from selling beauty products or children's books to gas and broadband, and while they are not an intentional scam, they can end up costing you money, rather than providing you with an income.
Generally, you will pay the MLM company a fee up-front to purchase a supply of their goods, which you then sell on. If you are a born salesperson, this might not be a problem, but more often than not, the only way to earn a living income is to recruit a team of sellers to work for you.
Well-known MLM companies include Juice Plus+, Herbalife, Avon, Vorwerk, Natura and Tupperware.
20 of the Best Work from Home Opportunities
Despite the existence of scams, there are still many legitimate home-working opportunities out there. In the next section, we pick out 20 of the best.
1. Social Media Manager
A social media manager is in charge of leading a business or organisation's social media strategy, boosting their visibility online and fostering engagement with customers and clients. As this becomes more crucial to businesses of all sizes, many are looking to outsource the work.
There are no set qualifications for becoming a social media manager but you will need a strong understanding of social media platforms, especially in relation to marketing and branding. Building your own online presence across a range of channels can be a good starting point.
Average salary: Around £25,000 to £30,000 per year.
2. Graphic Designer
Graphic designers work with computer software or by hand to create visual concepts that communicate ideas to consumers. They give organisations their visual brand, working on a range of products from websites to posters.
Many media, marketing and advertising agencies rely on freelance graphic designers, so it can be a good avenue for remote workers with the relevant skills. Graphic designers need strong IT and drawing skills. Most will have a degree or similar in graphic design or another art and design-based subject.
Average salary: Around £30,000 per year.
3. Writer/Editor
Writers and editors cover a range of specialisms; they may be responsible for the written content for print and online media, or work on content for radio and television programmes or advertisements.
Many work from home on a self-employed basis and may find work on freelancing sites such as Upwork, or through approaching companies and publications directly. Specific qualifications are not necessarily needed but a degree or similar in a relevant subject will help, as will a strong portfolio of work.
Average salary: Around £20,000 per year for a content writer, though this varies hugely by experience and field of work.
4. Virtual Assistant (VA)
A virtual assistant provides the same services as a personal assistant (PA) but works from home on a self-employed basis. They will usually have a few different clients, and tasks can range from managing email and social media to bookkeeping and planning events.
Although many VAs have previously worked as a PA, no specific qualifications are needed, so it's a popular choice for people with strong organisational skills looking to work from home.
And the broad scope means individuals can fit the services they offer to their own skill set. Many find opportunities through networking or word of mouth; many positions are also advertised online.
Average salary: £25,000 to £30,000 per year.
5. Transcriptionist
This involves listening to audio files and typing them out into a written document. For entry-level jobs, little experience is needed beyond strong typing skills and attention to detail. Expertise in a specific field such as finance or medicine will help secure higher-paid work.
Transcriptionists can usually work to their own schedule, making it ideal for those who want to fit their job around other commitments. Be aware that this industry can attract scams, so make sure any opportunities you apply for are legitimate. Job boards are a good place to start when looking for work.
Average salary: Around £9 per hour.
6. Survey Taker
Survey sites can be an easy way of making a bit of extra cash in your own time and from the comfort of your own home, with no experience or qualifications needed. Most pay through a system of points, which are then redeemable via PayPal or Amazon vouchers.
Survey-taking is unlikely to support you on its own, though it can be a useful way to boost your income from home.
Sign up to sites like OnePoll and i-Say and you will be sent surveys to complete. Check online reviews to make sure the sites you register for are legitimate and for details of payment.
Average salary: Varies.
7. Customer Service Representative
Customer service representatives take calls from customers, handle complaints, process orders and provide information. While many work in call centres, increasingly these roles are being filled by remote workers, with large corporations such as Apple advertising for home-based customer advisers.
You will need to be proficient with a computer and also have excellent communication skills. Full- and part-time positions are available; representatives will generally be required to commit to blocks of time working from a quiet, distraction-free space.
Average salary: Around £19,000 per year.
8. Online Teacher
Online teaching is a growing market, as Skype and other such software allows teachers to connect with students around the world.
There's a particular demand for tutors in core subjects such as English, Maths, and Science, as well as those who can teach English as a foreign language. Online teaching can be well paid, and working with students in different time zones allows tutors to create a schedule that fits around them.
You don't necessarily need to be a qualified teacher but will generally need to be educated to degree level. You will also need an up-to-date disclosure certificate if you're working with children. Most are self-employed and will find opportunities through UK-wide networks and agencies.
Average salary: Around £15 per hour.
9. Bookkeeping
If you have a head for figures, offering bookkeeping services to small business owners can be a flexible way to work from home. Bookkeepers look after some or all of a business's accounts, and their responsibilities might include recording financial transactions and producing financial statements.
Technically, you do not need any qualifications to become a bookkeeper, but you will need knowledge of accounting. It is recommended that you have a qualification from a recognised accounting organisation.
Average salary: Around £25,000 per year.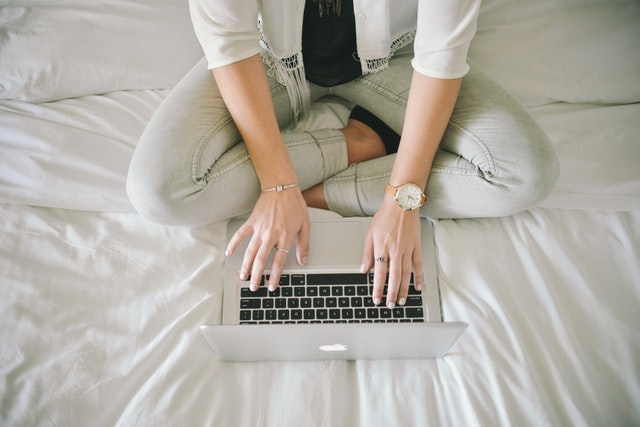 20 of the Best Work from Home Jobs
10. Translator
People who are fluent in more than one language can find themselves in demand as translators for public or private sector organisations. In most cases, the work can be done remotely, as companies will send the work to be translated electronically.
Aside from fluency in both languages, translators do not necessarily need any other qualifications, but you are likely to get more and better-paid work if you have expertise in a specific field, such as law.
Translation jobs are listed online but registering with one or more translation agencies will increase your chance of being hired.
Average salary: Around £25,000 per year.
11. Web Developer
Web developers create websites for businesses, organisations and individuals. They will listen to a client's specifications and then design a site that is both functional and visually appealing.
Web developers need to master coding and programming languages such as HTML, CSS and JavaScript, among other skills, but, once qualified, are likely to find themselves in demand.
The tech industry is ever-expanding and the best web developers can command high fees for their services, so there is definite scope for building a successful career from home.
Average salary: Around £50,000 per year.
12. Technical Support Specialist
As the name suggests, this job involves answering technical queries from customers or businesses, and providing assistance for problems with computer or electronic systems. Increasingly, businesses requiring this support are hiring specialists to work remotely.
An IT-related qualification or degree will help you find work. It is also likely that clients will want to see evidence of an in-depth knowledge of the systems they use, so Microsoft certification or similar will give you an edge.
Average salary: Around £30,000 per year.
13. Travel Agent
The internet has transformed the travel industry, which has opened up a potentially profitable path for people looking to work from home. Travel agents give advice on destinations and arrange everything from transport to entertainment. Those with a niche, such as luxury travel for wealthy clients, can demand a premium.
You will need to know your destinations inside-out and be able to offer excellent customer service; a professional qualification in travel and tourism could help you to break into the industry. Home-based opportunities are available with existing travel companies, or you could set up on your own.
Average salary: Around £20,000 per year.
14. Franchise Owner
Buying a franchise that you can run from home offers a ready-made flexible business with a concept and brand that is tried and tested. Franchisees will usually buy a licence and then receive training from the owner, but some experience in areas such as accountancy, sales and marketing, and customer service would also be useful.
Average salary: Varies.
15. Childcare Provider
If you have young children, setting up as a childminder can give you the freedom to keep your own children with you while earning a wage caring for others. Childminders must undertake a training course approved by their local authority and are required to register with OFSTED. You will also need a DBS check, first aid certificate and relevant insurance.
Average salary: £6 to £8 per hour.
16. Event Planner
Event planners arrange and coordinate professional meetings and events. They may be responsible for selecting the location, booking transport and managing other elements such as entertainment and catering. Much of this can be done from home over the phone or online, but it is likely some travel will be needed too.
There are no formal entry requirements but a qualification in a relevant field, such as hospitality, along with proven experience in the field will make you more attractive to potential clients.
Average salary: Around £20,000 per year.
17. Market Research
Market research involves collecting and analysing data about products or services. This could be through one-to-one interviews, focus groups, surveys or testing. Market researchers need participants to take part in their research projects, and often this can be done from home.
Pay varies, and may sometimes come in the form of a gift voucher rather than cash, but this can be a useful and flexible way to make some money on the side. You can sign up with companies such as Research Opinions to receive information about opportunities.
Average salary: Around £50 per hour.
18. Financial Advisor
If you're good with money then you might consider making it into a home-based career. Financial advisors guide clients as they choose products and services such as pensions, loans and insurance, and many work from a home office.
Financial advisors must have a Statement of Professional Standing (SPS), which is a code of ethics, and must have passed the national Qualifications and Credit Framework at at least level 4, which involves 35 hours or more of professional training.
Average salary: Around £40,000 per year.
19. Medical Writer
Medical writers produce documents providing medical information. This could include promotional and educational literature on diseases and drugs, research documents, or content for healthcare websites.
Most medical writers have a degree in a life-science and some may also have post-doctoral experience or qualifications. The skills needed mean that this is a well paid area of work and there are often remote-working opportunities available through medical communication and education agencies.
Average salary: Around £35,000 a year.
20. Short-Term Rental Host
Sites like Airbnb and HomeAway mean that anyone with room to spare can now open their home up to paying guests. The benefits are that you decide how often you want to rent out your rooms and how much you would like to charge.
You will need to check any relevant rules and regulations that may restrict your ability to rent out rooms – some cities have introduced specific rules around short-term rentals. And you will need to follow health and safety guidelines. The relevant sites have useful information on getting started as a host.
Average salary: Varies.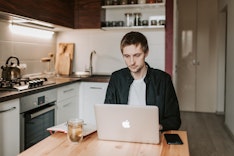 How to Find Work-at-Home Jobs
Top Tips for Finding a Profitable Work-From-Home Job
If working from home still sounds like your dream scenario, here are our top tips on how you can find a profitable work-from-home job:
Network
There is no getting away from the fact that if you want to find a work-from-home job, or any job for that matter, you will need to reach out and make it known that you are seeking fresh employment opportunities.
When it comes to online networking, LinkedIn is always a good place to start. Of course, you will find job opportunities there, but LinkedIn also offers you the chance to connect with people who are in your industry.
Making these kinds of business connections is important because:
It will provide another method to hear about new opportunities
Referrals are one of the most common ways that self-employed businesses find new clients and work
It can be a useful way to stay up to date with developments in your industry
Being part of a network of professionals in your industry can provide much-needed support and advice
You will also find plenty of groups on LinkedIn that are relevant to your industry or skill set.
Other places to network online include:
Physical networking can be useful for making connections too. Look out for local networking events on LinkedIn and all of the above.
Take Full Advantage of Job Search Engines
Start with job sites that are specific to work-from-home opportunities, like FlexJobs. After that, search job sites that specialise in your industry or skill set.
Visit general job sites like Indeed and use the filter function to search for work at home or remote working opportunities.
Take full advantage of the opportunity to upload your resume to these job search engines too.
Contact Work-From-Home Friendly Companies
Be proactive and find out which businesses actively employ remote workers.
Here are three ways you can do this:
Go back to those job search engines and find out which companies are advertising for remote workers. Even if the advertised job is unsuitable, you now know that the company offers work-from-home opportunities.

If you find a vacancy that you are interested in, but it is based in an office or other worksite, ask the company whether they would consider making the position remote.

Finally, if there is a company you would love to work for, ask if you could work for them remotely.
Prepare to Work From Home
It may seem a little early to think about this, but if you apply for a work-from-home job, the employer will want to know that you can work remotely.
The requirements for a remote role will vary depending on the job itself, but factors to consider include:
Do you need desk space? If so, where in your home will this be?

Do you need access to a computer and all the linked facilities, such as internet, email or a printer? Do you have these?

What other equipment is needed for the position, for instance, transport or a dedicated telephone line? Do you have this already or would you be willing to buy or rent it?
Finally, where the employer is not local to you, your job interview may be carried out remotely by telephone or, more likely, by a video conferencing call.
In the case of video conferencing, find out the employer's preferred product, for instance, Skype, Zoom or Webex, and familiarise yourself with it well before the interview.
Whether the interview takes place by phone or video call, prepare for it in exactly the same way as you would for a face-to-face interview.
Final Thoughts
Working from home, whether as a remote worker or self-employed, is at its core a lifestyle changer.
Some people will thrive in a home-working environment, while others may find it de-motivating and lonely.
Working from home has its advantages:
More flexibility to fit work in around family commitments
No stressful commute
The ability to work for companies that are not based locally
But it has its challenges too:
Feeling isolated
Less accountability, which may lead to a lack of motivation
Difficulty in setting boundaries between working hours and non-working hours
It's not the right choice for everyone. Before considering whether a work-at-home job is the path for you, ask yourself:
Why do you want to work from home? Is it a valid reason, or could the issue be solved in another way?
Are you self-motivating, or do you need to be regularly in touch with a line manager or team leader to get work done?
Do you have a suitable home base to work from?
Are you happy to work alone, or do you need people around you?
Are you good at setting boundaries?
If you have a valid reason, are self-motivating, have somewhere at home to work from, are content with your own company and can be strict at setting boundaries, then working from home may be the perfect fit for you.
---