PhD Funding Options
Studying for a PhD is a highly rewarding academic achievement, but it is also one that comes at a price.
Costs vary across universities and academic fields of study but you can expect to pay anywhere between £3,000 and £6,000 per year in tuition fees alone. When you add on the associated cost of living for the duration of your course, the figure can seem insurmountable.
Unless you are one of the rare few able to self-fund your postgraduate study, you'll need to secure PhD funding from one of the many sources available for students undertaking doctoral research in the UK.
This article covers the most common types of PhD funding, including where to find it, who is eligible for each, how much you could receive and how to apply.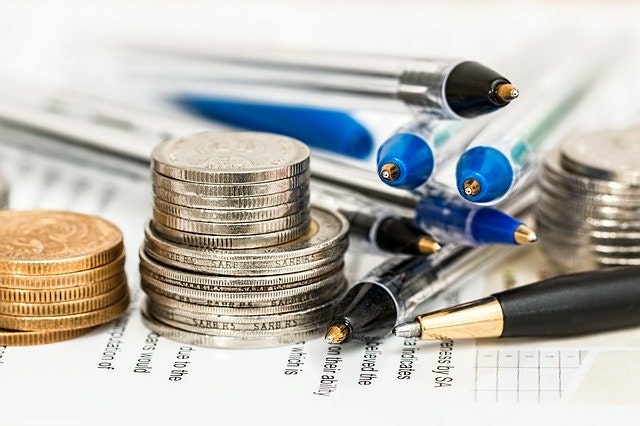 PhD Funding Options
What Types of Funding Are Available for PhDs?
The following offers an overview of five of the most common forms of PhD funding. Some of the terminology can be confusing, so we also have a guide on the difference between bursaries, scholarships and loans for further clarification.
1. Studentships
Before discussing studentships, it's important to note that the term is often used interchangeably with 'scholarship', and in some instances may refer to PhD funding offered directly by a university.
For this article, however, when we talk about studentships, we are referring to PhD funding available from UK Research Councils.
There are seven UK Research Councils that form part of the wider government organisation, UK Research and Innovation (UKRI). Each operates in its own discipline, offering postgraduate funding for research in associated academic fields:
Combined, the UK Research Councils award approximately 8,000 studentships every year, accounting for around £38m of PhD funding.
These are non-repayable grants awarded based on merit. The best PhD candidates stand the highest chance of securing a studentship.
How Much Could You Get?
Studentships awarded by the UK Research Councils will generally cover the whole cost of your PhD. You'll receive a fixed amount for tuition fees, payable directly to your university, and an additional tax-free stipend to cover living costs for each academic year of study.
The values awarded in 2019/2020 were:
Tuition fees – £4,327
PhD Stipend – £15,009
Students living in London may receive a higher stipend.
While the values for 2020/2021 are as yet unpublished, they typically rise each year in line with inflation, so you can reasonably expect your PhD funding to increase for each year of study.
In certain circumstances, you may also be eligible for additional funding to cover research-related costs such as travel, though this is not guaranteed and will depend on the agreement of your specific studentship.
Who Is Eligible?
Any UK or EU citizen accepted onto a PhD course and who has been resident in the UK for a minimum of three years.
The research councils are not responsible for awarding the studentships. Instead, the universities themselves select successful applicants.
Since studentships are merit-based, they are awarded to those who demonstrate the best academic ability and can show how their research will make a valuable contribution to their associated field.
In addition to the selection criteria, some restrictions apply to studentships:
You are not allowed to work full-time whilst in receipt of a studentship, though reduced funding may be awarded to those working part-time.

You cannot combine a studentship with additional public funding, such as a PhD loan.
How to Apply
If your university has studentships available in your field of study, you'll be able to apply once you have been accepted onto your PhD.
You'll need to submit a separate funding application. The exact process will vary across institutions but, as a general rule, you'll need to provide:
A personal statement outlining the criteria that makes you suitable for the award

A research proposal. This should demonstrate how your PhD will benefit your career and contribute positively to your academic field

References. Ideally from an academic background

Allocation of resources. You'll need to show where the funds will go and why
Studentships are generous, so competition for them is high. You'll need to submit a concise and convincing application to secure this form of PhD funding.
2. PhD Loans
Much like an undergraduate loan, PhD loans (also known as doctoral loans) are repayable and awarded by Student Finance England or Student Finance Wales. They are available to all UK and EU citizens studying at a UK university.
PhD loans are paid directly to you and can be used to cover whatever expenses you choose. You'll start repaying your loan once you exceed the set earnings threshold, currently standing at £21,000 per annum, with interest accrued on your outstanding balance.
Unlike undergraduate loans, PhD loans are not means-tested. So, provided you meet the eligibility criteria, you can apply for the maximum amount, regardless of your financial circumstances.
How Much Could You Get?
The current maximum loan amount for PhDs commencing in 2020/2021 stands at £26,445. You can request to borrow any figure up to this amount and can do so at any point during your study.
However, you can only borrow a maximum of £11,222 per year. This means that the later you apply, the less you'll be eligible for.
The total amount requested will be split across the duration of your study, with three instalments paid across each academic year.
Who Is Eligible?
You can apply for a PhD loan if you're studying a PhD of between three and eight years in duration at a UK university and meet the following criteria:
You are a UK or EU citizen and have been resident in England or Wales for a minimum of three years
You do not already hold a doctorate
You will be aged 59 or younger on the day your PhD commences
You are not in receipt of PhD funding awarded by the UK government or secured through a UK Research Council
You can apply for a PhD loan regardless of whether you're studying full or part-time and there are no restrictions on working while you study.
How to Apply
Applications for PhD loans are made directly through Student Finance England or Student Finance Wales, depending on where you ordinarily live.
You can apply online by setting up an account, or using your existing account if you have previously had a loan through the relevant awarding body. You can also apply by post. You'll find all forms and supporting documentation by visiting gov.uk.
You can apply for a PhD loan up to nine months after the start date of your last year of study but, remember, you can only apply for a fixed amount each academic year. So, if you wish to receive the maximum available, you'll need to apply in year one.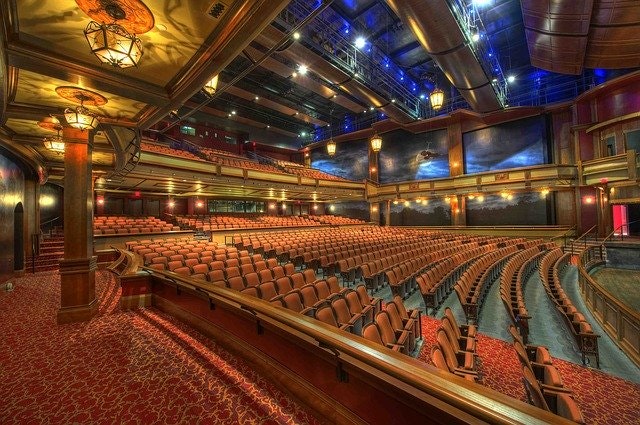 PhD Funding Options
3. University Scholarships
To attract the best calibre PhD students, and subsequently produce outstanding research, most universities will have their own allowance for PhD funding, which will be allocated in the form of scholarships and bursaries.
Scholarships are offered as:
Merit-based: Awarded to those who present the most persuasive case for valid research
Needs-based: Awarded to those who can prove economic disadvantage and would not normally be able to pursue postgraduate study
How Much Could You Get?
This depends on the form of PhD funding offered by your university. For example, you could secure a full scholarship that will cover all tuition fees and provide a PhD stipend on top.
Or you could be offered a PhD waiver fee, which will remove the cost of tuition but offer no support for living costs.
You may also be awarded a specific amount to help fund a particular element of your research.
To find out what's available and what you may be eligible for, you'll need to contact your university directly.
Who Is Eligible?
The eligibility criteria for PhD scholarships will be set by the university in question, so it's impractical to offer a definitive guide here.
As a general rule, however, merit-based scholarships will be awarded based on your academic record, qualifications, experience and the benefits associated with your research proposal. Needs-based scholarships will be awarded based on your financial standing and projected income.
You'll need to be accepted onto a PhD at your chosen university before you can apply for funding support.
How to Apply
The application process for PhD scholarships will vary from institution to institution, so you'll need to contact your university for specific details.
In some cases, you may be automatically assessed for PhD funding based on the strength of your postgraduate application.
Since universities have limited funds to award, and often allocate them to the best potential students, it is important that both your personal statement and research proposal detail why you are an ideal candidate for the research in question, and why your chosen university is the best partner for it.
If you are applying for PhD funding directly from your university, ensure you understand the application process and are aware of deadlines well in advance of your PhD start date.
4. Employer Sponsorship
In some rare cases, you may be able to secure PhD funding in the form of sponsorship from your current employer. To do so, you'll need to show how your research will advance your career and bring subsequent benefits to the company you are working for.
It is highly unlikely that you'll source complete PhD funding this way, but you may be able to gain a small contribution which you could combine with additional support such as charity funding.
Of course, if your employer is paying a sum towards your PhD, you'll need to continue working with them, so you should be prepared to maintain a part-time commitment to your work alongside your studies or agree to a mutually acceptable period of leave.
How Much Could You Get?
This is impossible to say, as only your employer will know how much they are able and willing to give. What you should keep in mind, however, is that whatever value is offered, it's likely to come with some terms and conditions.
Your company may require you to sign a contract that states you will remain in its employment for a set period after your PhD is complete. It's also likely that you'll be asked to make a formal agreement in terms of study leave and how you'll balance your research around your work commitments.
Failure to abide by any signed contract would generally result in the repayment of any PhD funding acquired.
Who Is Eligible?
It's impractical to offer guidance on eligibility criteria for PhD funding in the form of employer sponsorship, as this will be unique to you and the company for which you work. A good way to ascertain eligibility is to speak to your HR department or review your terms of employment.
Ultimately, though, the best way to convince an employer to support your PhD is to present a solid proposal that details how it will add value to your career and how this aligns with the overall objectives of your employer's business.
How to Apply
Depending on the size and structure of your company, you'll need to speak to the HR department or directly to your line manager to establish how to officially apply for PhD funding from your employer.
As mentioned, this will likely involve writing a proposal or presentation that outlines your case and gives a persuasive argument for why you should be considered for PhD funding support.
5. Charity Funding
An additional source of PhD funding is offered by several charitable institutions. These can range from trust funding organisations such as the Leverhulme Trust, established specifically to support postgraduate study, to smaller charities that may fund research in a field relevant to their objectives.
Although charitable funding will not cover anything near the full cost of your PhD, it can still result in a valuable financial contribution.
How Much Could You Get?
This will depend entirely on the organisation to which you apply, but, as a guideline, you could secure anything from £500 to £2,000 per year towards the cost of your study.
You could also consider what is known as portfolio funding, whereby you combine awards from several different organisations. If you manage to secure support from one charity, you'll increase your chances of others taking an interest, as you'll be seen as a sensible investment.
Who Is Eligible?
Eligibility criteria will be specific to each charity but every organisation will likely assess your financial situation and how you intend to use the funds requested.
You'll also need to demonstrate that your PhD is critical to your career and the wider societal benefits your research will bring, as well as showing you are financially responsible and have planned ahead for your study.
How to Apply
In the first instance, you'll need to find and shortlist some charities that may be willing to consider you for PhD funding. A good place to start would be organisations associated with your place of study, which you should be able to find on university websites. 
You can also search for relevant organisations through online directories such as CharityChoice, or use the resources at your local library.
The application process will vary, so start by writing a brief letter to see if there is potential in the first place.
If there is scope for PhD funding, the interested charity will send an application form to you. This will likely include space for a personal statement, in which you can outline your reasons for applying and show how your research will benefit both you and the funding organisation.
There will be a section for financial details, including income and projected expenditure. Some charities may invite you to interview and ask you to make a short presentation on your proposed research.
You must start making your charity applications as early as possible. Each will have a limited pool of funds and are likely to allocate them on a first come, first served basis.
Final Thoughts
PhD funding can be found from multiple sources and the amount you can receive will vary. Full studentships and scholarships are limited and awarded on a highly competitive basis and loans will need to be repaid, so it's essential to consider the full cost of PhD study when planning your further education.
You'll need to take into account your tuition fees and all costs associated with living for the duration of your study. You may also need to look for ways to limit your financial outgoings. 
Remember, though, that some sources can be combined to ease the financial pressure should you not be lucky enough to secure a full grant.
Ultimately, if you can secure sufficient PhD funding, you'll be able to embark on a highly rewarding period of academic research that could provide a valuable contribution to your academic field and substantially advance your career.
---