Tips on How to Prepare for a Job Interview in November 2023
All products and services featured are independently selected by WikiJob. When you register or purchase through links on this page, we may earn a commission.
After finding a role you're interested in, preparing your CV and submitting your application, the next step is your interview.
Preparing for your first interview can be daunting and it's normal to feel a little nervous. By following these interview tips and tricks, you can help calm your nerves and make sure your interview goes as well as possible.
Most graduate job interviews last for about one hour, although telephone interviews and technical interviews are usually shorter.
In this article, you'll find interview tips for before, during and after your interview to help you feel prepared and confident.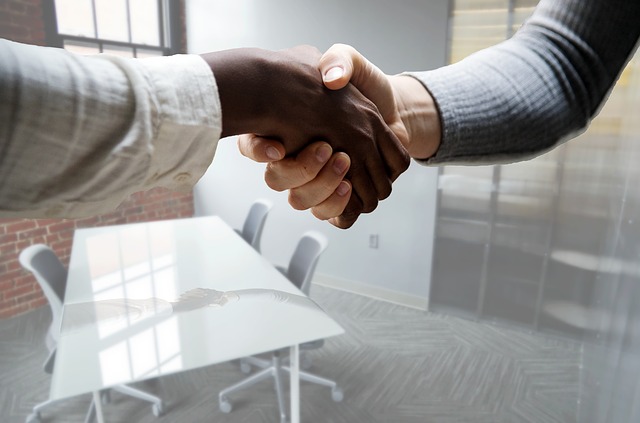 What Happens at Job Interviews?
Job interviews are usually preceded by the evaluation of CVs submitted by candidates who have applied for a particular job role; recruiters/employers usually invite the best of these candidates to interview. The job interview is considered one of the most useful tools in evaluating potential employees.
Multiple rounds of job interviews may be used where there are many candidates in competition or the job in question is particularly challenging or desirable. Earlier interview rounds usually involve fewer and less important interviewers and will typically last for much less time and go into far less detail than final stage interviews.
Interviews may be conducted on an individual basis or in groups or open formats. They can range from structured and formal to unstructured and informal depending on different employers.
Telephone Interviews
A common initial job interview is the telephone interview. This type of interview is especially common when candidates do not live near an employer, or when an employer does not have sufficient resources to interview many candidates face-to-face. Telephone interviews have the advantage of keeping costs low for both the employer and candidate.
Once all candidates have been interviewed, the employer typically selects the most desirable candidate and begins the negotiation of a job offer.
Typical Job Interviews
A typical job interview involves a single candidate meeting with one, two or three current employers from a firm.
Usually, interviewers consist of: the potential supervisor of the employee, a member of the firm's Human Resources (HR) team and/or a partner from the firm.
Job interviews usually last from between 15 minutes to two hours.
Most job interviews will feature questions about a candidate's work history, personality, work style and other factors relevant to the job.
The candidate will usually be given a chance to ask any questions at the end of the interview. These questions are strongly encouraged since they allow the interviewee to acquire more information about the job and the company, but can also serve to demonstrate the candidate's interest in working for the company in question.
The primary purpose of the job interview is to assess the candidate's suitability for the job, although the candidate will also be assessing the corporate culture and demands of the job, and whether or not the company is right for them.
Candidates for lower-paid and lower-skilled positions tend to have much simpler job interviews than candidates for more prestigious positions (such as graduate jobs). Usually, the larger the firm, the more intense the interview will tend to be.
Additionally, some professions have specific types of job interviews.
For consultancy interviews, most candidates will be given a case study interview.
For IT and technology-related roles, most candidates will be given a technical interview.
At many companies, assessment days (also called assessment centres) are increasingly being used by employers, particularly for graduate positions.
These extended assessments may include analysis tasks, role play, group exercises, presentations and aptitude tests.
Why Job Interviews Are So Important
A bad hiring decision can be immensely expensive for an employer. The costs associated with hiring candidates, training, severance pay, loss of productivity, impact on morale, cost of re-hiring, and other factors can be very large.
Different Types of Job Interview (2023)
There are many different types of interview. Several of the most regular are detailed below:
Competency-Based Interview
For the extended wiki profile on competency-based interviews see here.
Competency-based interviews (also known as behavioural interviews) are increasingly frequently used by employers. This type of interview is based on the notion that a job candidate's previous behaviours are the best indicators of potential future performance.
In competency-based interviews, the interviewer asks candidates to recall specific instances where they were faced with a set of circumstances, and how they reacted.
Typical competency-based questions include:
"Tell me about a time when you took the lead on a project. What did you do?"
"Describe a time you had to work with someone you didn't like."
"Give us an example of something particularly innovative that you have done that made a difference in the workplace."
"What happened the last time you were late with a project?"
Technical Interview
For the extended wiki profile on technical interviews see here.
This kind of interview focuses on problem solving and creativity. The questions involved with this type of interview are used to discern your problem-solving skills and are likely to show your analytical ability and creativity.
Presentations
For the extended wiki profile on presentations see here.
Candidates may also be asked to deliver a presentation as part of the interview and assessment process. This is stressful and is therefore useful as a predictor of how the candidate will perform under similar circumstances on the job.
Job Interview Discrimination
In many countries, employment laws forbid discrimination at interview, based on a number of issues, such as: race, gender, age and marital status.
Asking questions about these specific issues during a job interview is generally considered discriminatory, and constitutes an illegal hiring practice.
Before Your Interview
Spending time preparing effectively for your interview can save you unnecessary stress, nervousness and panic on the day.
Once you've found out you have an interview, follow the interview tips below to get ready:
Step 1. Find Out About the Organisation
During the interview, it's likely you will be asked a question such as, "What do you know about our company?".
Having a considered answer to this shows you've thought ahead and are interested in the organisation and its values, not just the job.
Two simple ways to get to know the company are by visiting its website and reading the 'About' page, and following it on social media to see what it shares online.
Sign Up for Google Alerts
As you'll know by now, researching all there is to know about a potential employer in the days and weeks before an interview is a necessary but extremely labour-intensive process. It can be particularly draining if you're interviewing for several positions at once and struggling to come up with interesting nuggets of information to wow your interviewers with.
You'll be glad to hear there's a simple way to do this. Simply create an alert about the relevant companies on Google Alerts. It takes about ten seconds to set up, after which you'll get a daily dose of relevant articles and news items delivered directly to your inbox.
A quick scan of these each evening will keep you up to date with the various employers on your radar. You'll be first in line to hear about any new projects, expansions or mergers as well as the company's financial health.
It will save you countless bleary-eyed hours stuck in front of the laptop, leaving you to get on with more important business.
There are also some other ways you can go the extra mile to prepare a strong answer to this sort of question:
Look at its marketing campaigns. Researching the company's marketing or advertising campaigns is a good way to see what service or product it is focused on right now. This shows you're up-to-date with the company's work and can give you something to mention in connection with your skill set.

Read the mission statement and values. You should be able to find this on the organisation's website. Think about how you fit into its mission: what skills can you offer to help the company achieve it? What values do you have that fit with its own?

Find out about the people. Research the role you've applied for by looking at relevant job specifications online, or by following people on LinkedIn with a similar role in the company. 
We also recommend you think about who your interview is with and their role in the company.
Consider what they might want to know about you and make a note to mention it. For example, the HR director might want to know different things about you than a head of department or a senior partner.
Step 2. Get Prepared
It's essential you prepare fully for your interview to help you feel confident, and show the interviewer that you are proactive and taking the opportunity seriously.
Make sure to read through all the information you already have about the role so it's at the front of your mind during the interview, including:
The job advert and specification
Essential and desirable criteria
Your original application to the role
Your CV and covering letter
A common reason employers give for not hiring candidates is the inability of candidates to fully explain the contents of their CV.
It is very important that you are able to discuss every item listed on your CV, and if possible to give examples where appropriate.
When your interview is being arranged, make sure you're completely clear on what type of interview it is. It could be a telephone interview, a video interview, a panel interview (where you're speaking to several people from the organisation) or a partner interview.
Once you know, spend time preparing whatever you need. Try not to do this at the last minute as it will only cause stress.
You might be asked to prepare a short presentation, bring extra copies of your CV or a portfolio, or think of sample answers to questions.
In most interviews, you'll be given an opportunity near the end to ask your own questions. A good tip is to prepare these questions ahead of time, so you don't feel pressure to come up with something spontaneously.
You can use the job specification and the information you've found out about the company to help you come up with these.
We recommend focusing on the future of the company, its priorities and key aspects of the role.
Step 3. Practise Communicating
The interviewer will be assessing your communication skills closely, so spending time practising them beforehand can ease your nerves and help you feel more relaxed on the day.
Some simple ways you can develop your communication skills are:
Doing interview practice with friends or family members
Talking about yourself and your interests in a relaxed, confident way
Practising your handshake so it feels natural
Preparing answers to some common interview questions
By practising these skills before the interview, you are less likely to feel anxious on the day as you won't be doing these things for the first time.
Step 4. Confirm the Essential Details
It seems simple, but confirming all the important details about the interview before the day can help you feel less nervous and more in control of the situation.
These details might include:
The time of the interview
The address
The visitor procedure
The dress code
If you are unsure, get in touch with your contact at the company and ask them to confirm these details.
It's an easy mistake to turn up at the wrong branch of an organisation or not to account for the time it takes to sign into reception, adding unnecessary stress to the process.
If you have any specific requirements for the interview, make sure to let the organisation know well in advance.
This might include having the interview in an accessible room, or notifying the interviewers that you lip-read and require them to speak slowly. It's very likely the company will meet your requirements.
One essential detail to confirm is the interview dress code.
Although this seems minor, adhering to the organisation's dress code during the interview can help imprint a positive impression in the interviewer's mind.
You might also want to check whether you will need to cover any tattoos, or remove any facial piercings, if this is company policy.
Step 5. Choose Your Interview Clothes
What you wear can tell the interviewer a lot about your personality and professionalism. As such it's worth spending time choosing an appropriate interview outfit.
It's often better to be overdressed than underdressed, so opt for a suit or coordinating separates.
If done tactfully, clothing and accessories can be a great way to differentiate yourself from rival candidates. They can also make excellent conversation starters. These tiny details can be a great way to break the ice and fill those potentially awkward gaps at the start or end of the interview.
Do not try to make an outrageous fashion statement – a formal job interview is not the platform to be trying out a radical new look or hairstyle.
A small item that highlights your personality can help you stand out, but avoid any novelty items or something that's quirky just for the sake of it. Instead, choose an interesting accessory like a tie pin, brooch or pocket square.
If there are specific dress code conventions in the industry you want to work in, try to stick to them. For example, accountancy firms tend to prefer formal suits, while creative organisations might like something more casual.
To find out which jobs fit your personality best, visit our partner CareerFitter and take the Career Test for FREE.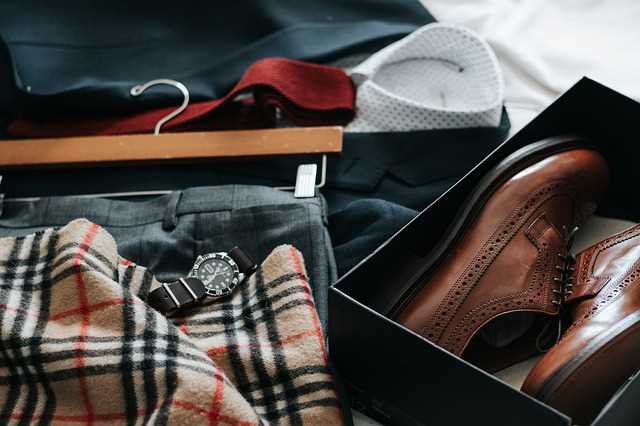 Checklist for the Night Before the Interview:
Save the address in Google Maps so it's easy to access, even without data
Work out the best way of getting there, adding a 30-minute 'buffer' just in case of delays
Make a note of the names of the people you're meeting
Lay out your interview clothes
Get a good night's sleep
Checklist for the Day of the Interview:
Prevent yourself from feeling faint or light-headed by eating something nutritious for breakfast
Drink plenty of water to stay hydrated
Avoid caffeinated drinks (which can exacerbate your nerves)
Arrive early to the interview, so you don't feel or look rushed
Be polite to the reception team and know the name of your contact when you arrive
Visit the bathroom so you're comfortable
Take some deep breaths and try to relax
During Your Interview
First impressions do count, and there are some expectations about what you should do when you first walk into the interview room:
If you're able to, shake hands with the interviewer and look them in the eye.

Introduce yourself clearly and thank them for inviting you to the interview.

Make time to be amiable and friendly, as your interviewer will want to see this side of you.
Communication skills are key to a successful interview.
There are two types of communication you should focus on to be an effective interview candidate: your body language and your verbal communication.
Body Language Tips
Throughout the interview, your interviewers will pick up on your body language. They may even make decisions based on it – whether it's conscious or not.
If you can, sit comfortably in the chair and try leaning forward slightly, to show you're alert and paying attention.
Maintaining eye contact with the interviewer when they're asking you a question is also important.
Crossing your legs is fine, though try not to slouch or assume a position that seems too relaxed.
Knowing what to do with your hands is tricky. Try to avoid crossing your arms as it can look defensive. Similarly, covering your mouth with your hand or twiddling your thumbs can indicate worry or nervousness.
Clasping your hands in your lap looks neutral, feels comfortable and gives you a way to calm any shakiness.
If there's a table in front of you, you may want to keep your hands rested on the table with your fingers interlocked to stop you from distracting activity like touching your face or playing with your hair.
It's often the small movements of your hands and feet that show how you're feeling, and which your interviewers will subconsciously pick up on.
Avoid fiddling with your glasses, jewellery or tie. Turning your toes inward or sitting on your hands can also suggest you feel nervous or you're 'hiding', so try to keep your hands in sight and your feet on the ground.
Verbal Communication Tips
Your ability to answer your interviewer's questions clearly and effectively will be under scrutiny during the interview, but there's no need to become robotic in your responses.
The following tips will help to make sure your verbal communication is confident, calm and concise.
Slow down. When you're nervous, it's common for your tone of voice to get higher and the speed of your voice to increase. To combat this, take your time answering the questions and try to communicate a little slower and lower than you normally would. This will help you feel relaxed and allow the interviewer to focus on what you're saying, rather than how you're saying it.

Stay positive. When responding to questions, start with an affirmative phrase. For example, if your interviewer asks, "Can you tell us about yourself?", say "Yes I can" before moving on. This feels positive, and demonstrates to the interviewer that you're listening to the question and not just trying to remember your answer.

Where you can, put a positive spin on any negative aspects of your CV such as gaps. For example, if an interviewer asks about a job on your CV that seems unrelated to the role you're applying for, highlight the transferable skills you learned.

Be honest. If you didn't hear your interviewer's question, you don't quite understand it or you'd like a minute or so to think of your answer, don't be afraid to ask them to repeat or rephrase the question or give you some time. This shows more confidence and courage than pretending you know what they said or what you're talking about.

It's tricky to balance talking about your achievements in an interview without sounding boastful. One way to do this is to be as clear and objective as possible about your successes. For example, if you achieved a great sales result or received an excellent testimonial from a customer, you can share these to evidence your strengths without bragging.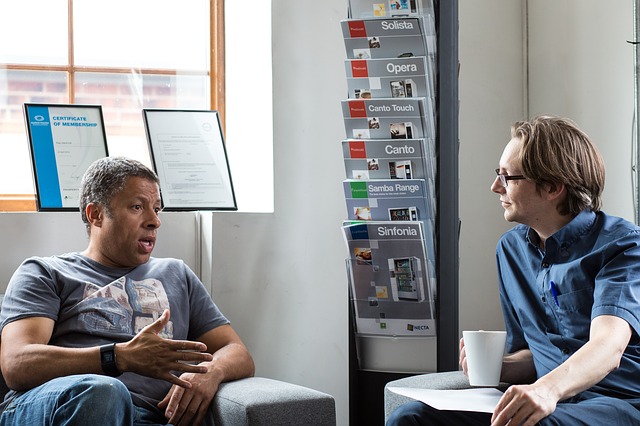 Verbal Communication Do's and Don'ts:
Don't interrupt your interviewer, even if you know what question they're going to ask.
Do listen carefully to the question and ask for clarification if you need it.
Don't use taboo language, such as swearing.
Do speak in a natural, conversational way as it helps to build a rapport with your interviewer.
Don't ask about money or holiday allowance – these are questions for your HR contact.
Do ask questions about the organisation, the role and the future of the company.
And Don't Forget…
Your interview finishes when you've left the building, not when the questions end.
Keeping a professional approach from when you walk in the door to when you walk out shows your interviewer you haven't just 'put on an act'.
At the end of the interview:
Thank the interviewer for their questions and their time.
Ask them to explain the next stage of the process, if that's appropriate.
Shake their hand, if you're able to, and say goodbye.
Be courteous to all the staff members you see on your way out.
Surprising Tips You May Not Know
Let Someone Else Clean Up Your Social Media Profile
There's always that sense of dread after firing off a job application: what if the employer decides to look you up on Facebook or Twitter? What exactly will they find if they do?
You have every right to be concerned. Research suggests that 91% of employers do in fact peruse candidates' social media accounts for any red flags that could influence their decision whether or not to hire them.
Cue frantic scramble through grainy photos of long-forgotten high school escapades and sixth form leavers' trips to Magaluf. Save yourself the hassle (and an uncomfortable trot down memory lane) by downloading the Social Sweepster app.
This handy tool scrolls through your online profiles seeking out beer bottles, cigarettes and other undesirable images. You can also set it to look for inappropriate language in your posts.
You can then rest easy knowing that your interviewer's first impression of you won't be that of a beer-swilling miscreant.
Arrange Your Interview for Tuesday Morning
If other people's opinions are anything to go by, the timing of your interview can make a significant difference to the outcome.
According to a recent report on Glassdoor, your chances of success are highest on a Tuesday morning at 10:30 a.m. This is the sweet spot in the week when your interviewer is likely to be most focused and most inclined to make positive hiring decisions.
If Tuesday isn't on the table, at the very least you should do your best to avoid Mondays, when people are still playing catch-up, or Fridays, when their focus has already switched to the weekend's activities.
By the same logic, try to avoid interviewing first thing in the morning, before your interviewer has had their full caffeine fix, or directly before or after lunch when energy levels may be lagging. Also, give the graveyard shift at the end of the day a wide berth.
Bring Your CV With You
It's always a good idea to bring along multiple copies of your CV to the interview, along with training certificates, work portfolios and any other documents you feel could support your application.
The chances are your employer will already have spent time reviewing these; however, there's no harm in reminding them of your credentials. If nothing else, arriving meticulously prepared to the interview makes you appear highly professional. You're clearly someone who thinks ahead and who makes sure they have all the angles covered.
To be this well organised before even starting the job bodes well for your future approach to meetings, presentations and other scenarios.
Don't Arrive Too Early
Arriving late to an interview is a definite no-no and a sure-fire way to put yourself out of the running. Yet turning up unnecessarily early can be almost as detrimental to your employment chances.
Arriving with lots of time to kill puts your interviewer in the uncomfortable position of having to find someone to look after you and find you somewhere to sit. Etiquette demands that someone fetch you tea or coffee. In a worst-case scenario, you may be forced to make awkward chit-chat until your allotted time slot comes around.
None of the above is likely to create a good first impression with a potential employer, so do yourself a favour and turn up ten minutes before your scheduled time and no earlier. If you arrive early, just take a walk around the block or grab a quick coffee.
Arriving early to an interview is good – but not too early.
Go Easy on the Eye Contact
Well-meaning interview sages will often instruct you to make constant eye contact with the people sitting opposite you. Eye contact, of course, is essential for building rapport, and meeting your interviewer's gaze shows that you're confident, attentive and fully engaged in the conversation.
However, there's a fine line between the right level of attention and making your interviewer feel uncomfortable or like an unwilling participant in a staring contest.
For a happy medium try using the 'four corners technique'. This involves rotating your line of sight in a diamond pattern slowly around the individual's eyes, starting your gaze at their lower forehead and then moving to the corner of one eye, their nose, the edge of the other eye, and finally back to their forehead.
It requires practice – any interviewer is likely to find a candidate whose eyes dart uncontrollably around the room quite distracting and a little unnerving. Find a willing friend to sit down with you as you perfect your technique.
Deal With the Dreaded "What Are Your Weaknesses?" Question
There is a school of thought that involves trying to sell your interviewer a positive attribute masquerading as a weakness.
Prime example:
"My problem is that I've always been too much of a perfectionist."
Employers are not only wise to this tactic, but also prone to looking down on anyone still foolhardy enough to attempt it.
The safest thing to do in this situation is to be honest and offer up an aspect of your skill set that you can genuinely see yourself improving on. At the same time, be careful not to go too far in the opposite direction by admitting to something that could undermine your interviewer's faith in your ability to perform the role.
A happy medium could be something that's not an essential requirement of your job – like being good with computers if you're applying for a sales position. Whatever you pick, make sure to frame your answer to show that you're addressing the weakness and making efforts to work past it.
For example:
I've never been particularly good at public speaking, but I realise it's an area of my professional development that I need to work on.

I've been looking at different strategies and recently went to a workshop held by my university's careers centre.
Read our complete guide to answering the question "what are your weaknesses?"
Use Your Questions to Reinforce the Positives
Most interviews usually end with an "any questions?" moment. You'll hopefully be able to put forward a few well-chosen enquiries that will demonstrate your interest in the company and underline your enthusiasm for the role.
For maximum impact, try to link your question to something positive about your skill set or your experience and interests. For example, instead of simply asking whether the role involves overseas travel, you could say something like:
I speak fluent Spanish and have had a lot of experience living and working abroad.

I see you have a new South America office, and I was wondering whether the role is likely to offer the opportunity for overseas work. This is an area where I could really see myself thriving longer term.
You can see how a well-rounded statement like this gives an insight into your wider temperament and qualities.
Connect on LinkedIn (with permission)
With social media being increasingly welcomed into the professional domain, it's sometimes appropriate to ask your interviewer to connect with you on LinkedIn in the days following the meeting.
While it shouldn't replace the standard thank-you email, this is a great way to jog a potential employer's memory and to remind them that you exist. Even if you don't end up getting the job, it could potentially lead to a fruitful professional relationship.
Warning: There are certain rules of engagement to abide by. Don't invite them to connect without first having asked their permission during the interview. And don't just connect without including a brief message; it's best to lead with a question that follows on from the interview. Better yet, send them a link to an article on one of the topics you discussed during the meeting.
After Your Interview
Following up on your interview isn't only polite, it's also a great way to give the interviewer a reminder of you and how proactive you are.
Send a short email to your interviewers to say thank you for their time. We recommend emailing them the next day so it keeps you in their minds for longer.
If you don't know their email addresses, you can ask your contact at the company to pass on your thanks to them.
Stay proactive and add a reminder to your calendar about when the organisation said they would contact you about the role. If you don't hear from them by that point, send your contact an email or give them a quick call to demonstrate your interest in the role.
Finally, remember to give yourself an opportunity to celebrate. Interviews are hard to get and require a lot of preparation so, whatever the result, it's important to recognise the effort you've put in.
---