How to Write a Thank You Email After Your Interview
The job interview is one of the most challenging stages in the recruitment process.
As you walk out of the interview room, you might think that your fate is now in the hands of the recruitment team. However, many candidates overlook the significance a thank you email can have. It can really make a lasting impression on potential employers.
Think of a thank you email as a brief note to express your gratitude and summarise your key strengths.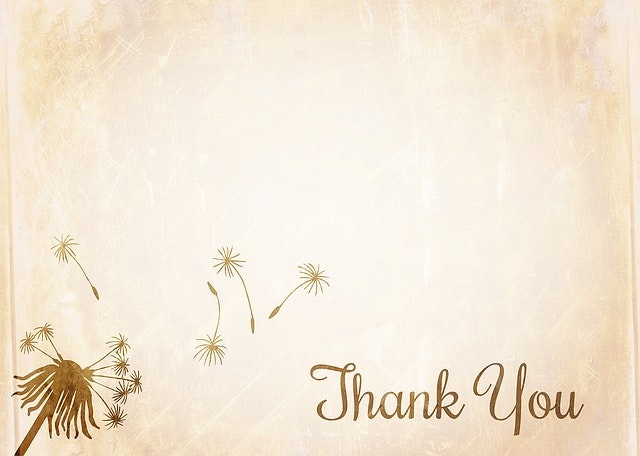 How to Write a Thank You Email After Your Interview
Why Should You Send a Thank You Email?
Sending a thank you email after a job interview is generally considered good practice: as well as demonstrating your interest and enthusiasm for the job, it conveys professionalism. Showing that you appreciate the time the hiring manager(s) took to interview you helps to build rapport between you and them. 
As well as being good etiquette, a thank you email gives you one last opportunity to re-emphasise your skills, knowledge and expertise. There may have been missed opportunities during the interview and a thank you email is the perfect way to fill any gaps or reinforce the points that you made. 
Who Should You Send It To, and When?
When it comes to drafting and sending a thank you email, timing is everything. Write your email as soon as possible after the interview, and send it within 24 hours of you attending the interview.
Sometimes recruiters make the decision to appoint a suitable candidate very quickly, so any longer than a day after the interview may be a lost opportunity.
Avoid sending the email too late in the day, as it can become lost as more emails come through after hours. The best time is when the interviewer starts work the following morning.
If you attended a panel interview with multiple interviewers, ask for a business card from each interviewer at the end. This will provide you with a set of direct email addresses for your thank you email. Send emails to each person on the panel - and avoid sending a generic message to each one; make them all slightly different.
What Subject Line Should You Use?
The subject line of your email is worth taking time over. An email with a poor subject line won't leave the best impression and becomes easy to overlook or ignore.
If you have already corresponded with the interviewer by email, reply to the last email they sent you and keep the subject line the same. They will immediately recognise your email and open it.
If you need to create a new email, you want your subject line to capture the attention of the recruiter and make it clear what the email is about in the fewest possible words. Don't be too creative though, as this can look forced.
Here are a few examples to give you some inspiration:
Thank You: (Job Title) Interview 
(Job Title): Thank You 
Thank You: Your Name 
Thank You: (Job Title) (Your Name)
What Should the Email Contain?
Once you have perfected your subject line, it's time to move on to the content of your email. Time and thought should go into your thank you email, because it could help you get the job.
Remember to be accurate and professional. It is sometimes easy to lose a little formality when writing an email, but it is important that you maintain the highest level of professionalism. Let's look at each section of the email:
Salutation
Start with a suitable salutation. The best way to begin the email is to address the recipient, 'Dear Mr/Mrs/Ms', and then their last name.
Carefully check the spelling of the interviewer's last name. If you are writing multiple thank you emails for the same interview, make sure that the email address matches the person you are addressing the note to.
Never assume anything. For example, avoid automatically addressing the email with 'Mrs' if you are unsure whether they use this title. If you don't know, it's best to use 'Ms'.
Opening
The opening of your email is perhaps one of the most important elements. It is always good practice to start by expressing gratitude to the interviewer for taking the time to speak with you.
The expression of gratitude should then be followed by a strong compliment that captures their attention. This could relate, for example, to the interview procedure, a key benefit that you took away from the interview or something about the business that really interests you.
Starting the email in this way will convey an optimistic and positive attitude while letting the recruiter know that you were paying attention to what they said.
Main Text
Your email should be brief, and the main section should be no more than two short paragraphs that reinforce your main attributes and key qualities.
There are lots of things that you can talk about in this section and it will depend very much on the nature of the role and specific details about the job. Here are a few pointers to get you started:
Your most important strength – Reiterate the qualities you have that fit in well with the job description and person specification. This is an ideal opportunity to mention something that didn't arise during the interview.
Mention something specific – If something really interested you during the interview, mention it. This not only illustrates your enthusiasm for the company but also demonstrates that you were listening.
Reiterate your interest – Draw on something from the interview that demonstrates your continued interest in the opportunity.
Sign Off
The email should conclude with a further thank you and invite the interviewer to contact you if they have any questions. Make sure that you include your contact information.
Sign off with 'Yours sincerely'. This is the most professional way to close an email or letter.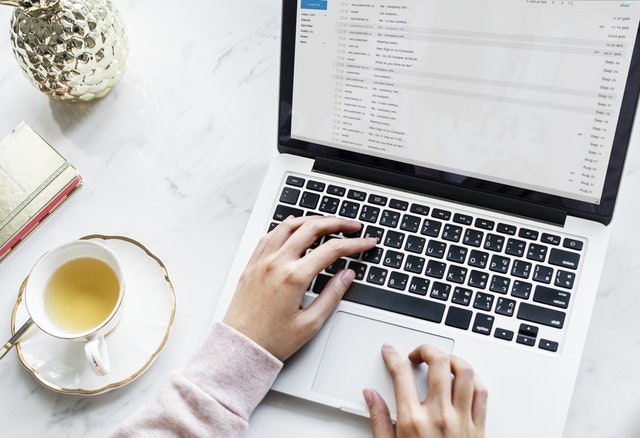 How to Write a Thank You Email After Your Interview
Do's and Don'ts
When creating your thank you email there are some things that you should (and shouldn't) do and say. For example:
Do:
Add a personal touch – Recruiters really do like emails that are more personal. There are lots of things that you could include here such as links to your website, blog or portfolio, or a reference to something that came up in conversation during the interview.
Include all interviewers – If you were interviewed by a panel, send an email to them all. If you do send separate emails, remember to personalise each one.
Keep it concise – Recruiters won't appreciate a lengthy thank you note, but one that is short and reiterates your enthusiasm and skills for the role will really help. The email should be no longer than 500 words.
Send your email promptly – Ideally, within 24 hours of attending the interview.
Don't:
Write your email before the interview – Always wait until after the interview to write your email. It might be an idea to set aside some time after the interview to write it. Sending a generic or vague email won't have the same impact.
Make obvious errors – Proofread your email thoroughly before you send it. The tone should be professional, and should not come across as informal or filled with poor grammar or spelling mistakes. Also, make sure that the names of companies or people you reference are spelled correctly.
Beg for employment – One of the mistakes that you can make with your thank you email is to sound desperate. Your email should just say thank you and emphasise your strengths.
Mention any mistakes – Even if you made a mistake during the interview, your thank you email is not the place to apologise. The thank-you email should draw out your qualities rather than highlight any weaknesses. Make sure that it is positive throughout and focuses on your main qualities and skills.
Three Example Email Templates
Creating a thank you email doesn't have to be as daunting as it may first appear. In this section, there are three examples of good email templates that you can use and customise.
Example 1:
Dear Mr Smith

I would like to take this opportunity to thank you for taking the time to interview me today for the position of [job title]. It was lovely to meet you and I thoroughly enjoyed learning more about the company and attending the office tour.

I was really interested that the next [job title] will have the opportunity to make a positive contribution to your projects. As we discussed during the interview, my experience includes [write two to three points here]. My accomplishments include [list one or two of your most notable achievements that relate to the job].

If I can provide any further information to assist with the decision-making process, please do let me know. I look forward to hearing from you soon.

Yours sincerely,
Example 2:
Dear Ms Jones

Thank you for meeting with me this morning to discuss the position of [Job Title]. Our meeting strengthened my interest in your organisation and I am very excited about the possibility of joining your team.

I understand what it takes to [list something here that's relevant to the job]. In my most recent employment as [your job title], I [list a few of your accomplishments].

You mentioned during the interview that you are looking for an individual with [mention an attribute discussed during the interview]. I have assisted [add a further example and make it achievements-focused].

Once again, I would like to take this opportunity to thank you for considering me for this position. Please feel free to contact me if you need any further information or have any questions. I look forward to hearing from you and thank you for your time.

Yours sincerely,
Example 3:
Dear Mr Bloggs

Thank you very much for meeting with me today. It was an absolute pleasure to learn more about your team and the organisation as a whole, and I am excited about the opportunity to potentially join [name of the company] and assist with [select a strong statement to add here].

I look forward to hearing from you in relation to any further steps in the recruitment process. In the meantime, please do not hesitate to contact me if I can be of any further assistance.

Yours sincerely,
Final Thoughts
Sending a thank you email is one of the most effective ways to stand out from the other applicants, but it is one that is frequently overlooked.
Remember:
It's always better to send a thank you email than to not send anything.
You should always send your email soon after the interview.
The email should be clear, concise and positive. Avoid drawing attention to any mistakes or mishaps during the interview.
Each email should be tailored toward the opportunity; personal touches can make a difference.
A thank you email gives you one last opportunity to communicate your strengths and ensure that you remain at the forefront of the recruiter's mind when it comes to making that all-important selection decision.
---