Best Jobs for Economics Majors in 2022
The study of economics provides skills that are extremely transferable and suit a wide range of industries and careers.
Very few economics majors go straight into working as a professional economist, although a career in economics remains a solid choice.
An economics major is a surprisingly versatile choice of major offering a range of varied career opportunities.
What Is an Economics Degree?
Broadly speaking, economics is a social science. Economics majors study how society interacts with things of value, such as resources, money, wealth, incentives, goods or services.
The study of economics also considers how certain parties interact, behaviors between parties, and the form and function of economies, using theoretical models to understand causality.
What Do You Study During an Economics Degree?
The exact topics of study will vary, depending on the college and specific course, but in general, an economics degree will delve into topics such as the mechanics of the economy and other economic systems around the world, as well as the history of global economics.
You will learn various theoretical models. You are likely to learn about the differences between macro- and microeconomics and how the two interact. You will learn about taxation, interest rates and exchange rates, and the relationships between variables.
You may also be taught, using various economic models, how to investigate areas such as:
Employment labor
Use of scarce resources
The government's role in the economy
Internal economic relationships
You may study how any of these issues can improve society or impact future economic situations, or how the effect of global issues, such as a pandemic or financial crash, can affect a country's economy. You may also study how various objectives, whether social or financial, can serve the public interest.
You may be taught to analyze problems quantitatively (turning verbally described economic problems into mathematically workable problems) and you are likely to cover statistics, and how to use spreadsheet programs – such as Excel – to manipulate, describe, summarize and perform statistical tests on the data. You will then be able to interpret survey data, and analyze and forecast based on the results.
What Can You Do With an Economics Degree?
A major attraction of an economics degree is that it offers a wide variety of job prospects. There is a huge variety of jobs and employers to suit your interests, range of skills and personal circumstances.
To achieve your chosen career goal, you may choose to continue to study at postgraduate level or at grad school.
Economics graduates often go on to law school, a doctorate (PhD) program in economics or even a master of business administration (MBA) program.
Other job areas that may suit an economics graduate include governmental positions, financial roles, academia, all kinds of analyst or consultant positions, as well as many varied roles within the private sector.
In particular, tech firms are looking to hire economists, data scientists and graduates with analytical and strategic skills, common abilities gained during an economics degree.
You could also go on to complete further professional training (without going to grad school) to become, for example, an accountant or an actuary.
What Are an Economics Major's Top Skills?
An economics major will acquire a wide skill set during their bachelor's degree. The following skills will be in demand from employers:
Business understanding – Understanding how businesses operate, function and relate to other parties, as well as understanding client needs.

Communication – Explaining complicated concepts in both verbal and written formats, as well as the ability to transpose verbally described issues into mathematical workable problems.

Data analysis – Understanding how to manipulate and analyze data, then coupling this with understanding relationships and how to use this to impact or drive strategy, be it financial or marketing. For example, noticing a pattern (book sales have increased) and looking into additional data streams to establish why (more footfall, higher cost per transaction, closure of a competitor, seasonal reasons, etc.) and then extrapolating why and how to use that information to develop a marketing strategy.

IT skills – Not just coding (knowledge of R and Python programming languages can be extremely helpful to acquire alongside an economics major) but also advanced skills in Excel and other spreadsheet programs.

Logical reasoning – The ability to work out the necessary conditions for a specific conclusion to be valid within a built model, and understanding the constraints and assumptions.

Market knowledge – An understanding of macro- and microeconomics, the mechanics of how economies operate and how governments work, including taxation, interest rates and so on.

Mathematics and quantitative reasoning – Using mathematical skills in the workplace, from basic skills such as adding up information, calculating percentages and profit, and effective timekeeping, to using mathematical reasoning skills, such as logic or algebra. These abilities are employed to analyze and solve issues using creative solutions to aid the interpretation of real-world quantitative information.

Modeling – Creating models (theoretical constructs representing economic processes) to predict outcomes such as the impact of investments, changes in policy decisions, considering industry trends, the impact of demographics and so on.

Relationships and critical thinking – Thinking conceptually to understand external factors and relationships between factors, people or industries that can be explored to further understand data and the logical connection between ideas.
Top 10 Jobs for Economics Majors
Average annual salary: $71,550
Accountants prepare financial accounts for either personal or corporate clients.
They also offer key services in auditing – reviewing operations and financial records to verify accounts and prepare financial returns.
Some accountants have a degree in accounting, but it is also possible to carry out these duties with an economics major.
Accounting and auditing work suits economics majors with strong numerical and reasoning skills.
Average annual salary: $108,350
Actuaries deal with the measurement and management of risk and uncertainty, using statistical and mathematical skills.
Often employed by insurance companies, or by consultancy firms such as KPMG and Deloitte, an actuary analyzes the likelihood of an event such as death, business failure or fire in relation to pensions, life assurance or investments.
This work suits economics majors with excellent mathematical and problem-solving skills as well as communication skills.
Average annual salary: $85,660
Financial analysts work for all sorts of finance departments across various industries and sectors. They use quantitative skills, computer software and modeling to analyze finance and investment vehicles which vary depending on the industry in which they operate.
This work suits economics majors because a financial analyst's mathematical and quantitative skills must be advanced, as must their use of software and technology. Decision-making and communication skills are also necessary to present findings in a manner that can be clearly understood by other key decision-makers.
Average annual salary: $86,000
Combining market research and analytical skills, pricing analysts work for a wide range of corporates and businesses to determine the optimal price for products and services.
Pricing analysts typically work closely with the sales and product marketing teams to determine prices.
They use a combination of tasks depending on their sector. Methods may involve:
Establishing a strategy
Analyzing consumer trends
Competitor analysis
Auditing
Understanding consumer habits via secret shopping
Monitoring costs of manufacturing and raw materials
This work suits economics majors who are used to managing and analyzing complex data sets, and creating predictive models to maximize pricing for a gain in market share.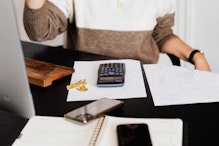 Jobs for Economics Majors
Average annual salary: $100,560
Data scientists analyze and manipulate large volumes of data to make deductions that influence business decisions. They create models and algorithms to derive insights or identify patterns and trends, often used to back up or justify a course of action.
Economists who can code, for example using Python and R languages, and who understand that machine learning is really just statistical and predictive modeling, will do very well as a data scientist, particularly as the demand for data scientists is increasing.
This work suits economics majors as it calls on data and mathematical skills as well as the use of software and technology. Excellent communication skills are also needed to explain what has been extrapolated from the data and why this supports (or otherwise) a business decision.
Average annual salary: $105,020
Economists carry out broadly similar tasks to data scientists but their focus is different – rather than prediction, the economist focuses on causality. Once thought of as a government or policy role, huge swathes of businesses are employing economists, particularly in fast-growing, forward-thinking tech companies.
Typically, an economist will have a master's degree.
Average annual salary: $122,960
Further study is required to be a lawyer, involving taking the Law School Admission Test (LSAT) and then attending law school before passing the bar exam.
Critical thinking and analytical skills are crucial for lawyers, who gather evidence and facts to prepare and win their cases.
Work in the fields of tax and corporate law as well as litigation, such as personal injury, would suit economics majors, where an application of micro- and macroeconomic analysis can be crucial to success and to balancing risk in winning work.
8. Management Consultant
Average annual salary: $127,112
Management consultants identify and investigate problems in other businesses. They recommend top-level actions and solutions, and can help to implement strategies, often in relation to organizational structure, procedures, new policies or new technologies.
Management consultants are often employed by one of the Big Four consultancies, or by smaller firms offering the same services.
This work suits economics majors with excellent analytical skills and an in-depth understanding of business and structural factors. Good communication skills are also essential, as some of the strategies implemented may not always be well received, so client management is key.
Average annual salary: $63,790
Market researchers assess how services and products react to various conditions, including economic ones, by creating ways to gather and analyze data, interpreting and quantifying results, and presenting solutions and information to their clients.
This role would suit an economics major as it requires statistical and interpretive skills, analysis and interpretation of data, creation of models for hypothesis, and collection of data to validate.
In short, a career in market research makes good use of an economics major's critical-thinking and communication skills.
10. Stock Broker
Average annual salary: $136,264
A broker is a person or a firm that plays an intermediary role in a trade. Brokers connect buyers and sellers, then earn commission for purchasing financial securities from sellers before reselling them to buyers at a different rate.
Brokers look after and manage their client's investments. This can be from providing an advisory service right the way through to making all the decisions for the client, who could be either a corporate or a (wealthy) individual.
Broking suits economics majors as you need to be able to think clearly and quickly, make informed decisions and have excellent communication skills. You also need to be able to understand the market, create models and predictions of how the market may perform or respond to outside events, and act quickly to create financial opportunities for your client.
Final Thoughts
An economics major is a very worthwhile degree, as it provides several extremely useful skills that are transferable and valuable to the jobs market.
Economics majors who can also combine their major with skills in coding, communications, financial markets and an understanding of social policy will find that they are likely to have a pick of grad schools and job prospects, including highly remunerated financial roles.
---