Law Conversion Courses
If you want to have a career as a lawyer (a barrister or solicitor) you will need to have the right qualifications.
For those that do not have an undergraduate degree in law, the law conversion course (sometimes called graduate diploma in law – GDL – or common professional exam – CPE) must be passed successfully before you move onto professional qualifications.
The law conversion course is an intensive one-year course (or two years if you complete the course part-time whilst also working), with the aim to bring non-law graduates quickly up to speed.
After the law conversion course, those who wish to become solicitors take the legal practice course (LPC) and those who wish to become barristers move on to the bar vocational course (BVC).
Note that the process for qualification is changing from September 2021. See below for more details.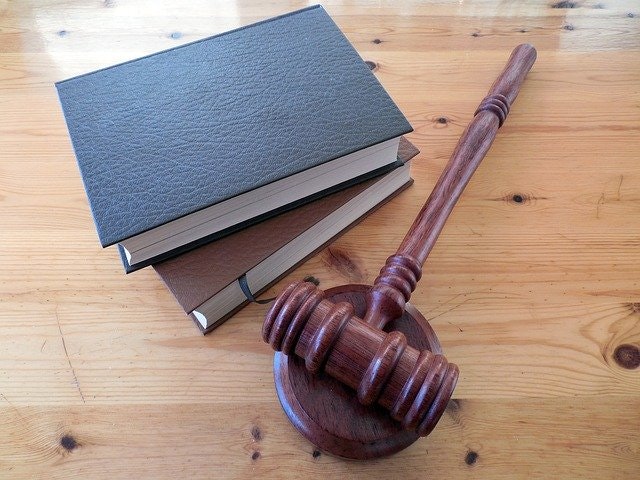 Law Conversion Courses
Why Non-Law Graduates Are in Demand
Non-law graduates offer a fresh perspective and experience in subjects unrelated to law. For example, STEM graduates can be of particular interest to law firms where building client relationships and carrying out work may require technical as well as legal knowledge.
Non-law graduates may bring business, communication, written or other specialist skills from their undergraduate degree; these prove to be a good foundation for their later acquired legal knowledge.
Some law firms prefer to hire from non-law backgrounds as the candidates have more rounded experience.
What Qualifications Will I Need to Take a Law Conversion Course?
To become a lawyer through the law conversion route, there is a minimum requirement of a lower second-class honours (2:2), although some establishments will take extenuating circumstances into account.
You will need to have achieved this at either a UK university or, if overseas, the qualification must be verified by UK NARIC (the agency which acts on behalf of the government for the recognition and comparison of international qualifications and skills).
If you don't have a 2:2, you will find it much harder to find and secure a training contract, so it is worth considering at this stage whether it is worth continuing to apply for the law conversion course.
Overseas students must demonstrate excellent written and spoken English. An International English Language Testing System (IELTS) certificate is not required for application but may be required by individual providers.
Mature applicants have a separate process which will depend on whether the application is for a solicitor or barrister. Applicants are advised to see the SRA and/or Bar Standards Board for more details.
How to Apply for a Law Conversion Course
For full-time law conversion courses, the only way to apply is through the Central Applications Board (CAB) website.
Applications usually open around 1 October for courses starting the following September. It's recommended that applicants complete the process as soon as possible after that date.
Closing dates vary by institution, number of places and demand. There may be places remaining by July/August but it is not guaranteed.
The application fee for a law conversion course through the CAB is £20.
The CAB receives all applications, collects the application fee and then ensures references are supplied correctly before releasing applications to course providers for consideration.
If you have already been offered a training contract by a law firm but have a non-law degree, you will still need to apply for and complete the GDL using the CAB application process.
However, as you already have a training contract secured and you are only applying to one institution (as dictated by your law firm), when you reach the question about course fee payer, enter the details of this into the system, which will override the usual format and display the appropriate questions.
The application process consists of an application form which will require a personal statement and references. Here is some detailed information on how to apply:
Application Form
Before completing the application form, you must register with the CAB website – you will need your name, email address and date of birth.
You then select the course you are applying for – in this case, GDL.
There are 10 sections to complete on the application form, which include:
Contact details
Career path (solicitor or barrister)
Institution(s) applied for
Education history
Degree transcript
Exemptions to study
Employment history
Details of who will pay for the course
10,000 character personal statement
Referee details
Personal Statement
Your personal statement is a core part of the application process and must be considered carefully. You need to outline your reasons for making the application and what you will bring to both the course and to the profession.
There is no set format for the personal statement. It is suggested that you include relevant discussion on the following (with examples where applicable):
Reasons for applying
What interests you about the course
Motivation
Skills and achievements
Hobbies
Work experience
Career aims and ambitions
References
As soon as you save the referee details, an automated reference request and login details are sent to your referee at the email address you have provided, so ensure you have spoken to your proposed referee(s) before filling in the form. 
Choose someone that can speak positively about your abilities and your interest in law.
The form is not complete without your referee completing and submitting your reference.
Submission
Once all parts of the form are completed and documentary evidence including reference requests are attached, plus the fee has been paid, the CAB will pass on your application to the institutions to which you applied.
This will normally take five to ten working days and you can follow the progress of your application on the CAB portal.
The individual institutions will then get in touch to make you an offer on a course, or reject your application.
How Much Will My Law Conversion Course Cost?
The law conversion course application requires confirmation of who is funding the course. This is asking whether you have a training contract offer or not.
Those with a training contract offer will have the GDL paid for by their firm. Those without a training contract will undertake to pay the course fees themselves.
Course fees range from around £5,000 to nearly £12,000 (depending on provider) for the full-time GDL. Institutions with a better reputation and who offer more corporate courses, often in partnership with the larger law firms, are usually at the higher end of the fee scale.
Even if you have a training contract already lined up, you should think carefully about the costs of a law conversion course. With such an intensive course, it is not usually possible to contemplate working at the same time, so you will need to factor in living expenses.
Remember, you will need to take the LPC or BVC after completion of your GDL, which requires another year of fees and living expenses before you will be able to work as a lawyer.
Student financing is not available for the law conversion course but, if you are self-funding the course, you should consider the following funding options:
Loans – Taken out from a high street bank (but beware of high repayment costs)
Scholarships/bursaries – Either from the law school itself or the Inns of Court if you are training to be a barrister
Flexible pricing offered by law schools
Before taking a loan to pay for law school, you will need to persuade the bank that it will improve your employment prospects. You should be aware that not even passing the LPC or BVC guarantees employment as a lawyer.
Law Conversion Courses
What Will I Study on a Law Conversion Course?
The full-time GDL includes lectures, tutorials and consolidation sessions, as well as time for independent study. You should expect to work consistently as if it were a working week.
If you have previously been studying an arts undergraduate degree you may be used to a lot less face-to-face time and a lot more independent study. You may, therefore, find it easier to think of the law conversion course and subsequent LPC/BVC as the first two years of your working life, rather than an extension of university.
Some institutions require you to complete a pre-course study programme, which can take up to 50 hours to complete. This will give you a starter in understanding the seven core modules of legal theory, around which the law conversion course is structured.
There are then further modules to complete including an independent research project (or, for those intending to work as a corporate solicitor, a Law of Organisations module option).
Some providers start the course with a module on an introduction to the English legal system.
The course also includes a module on Ethics and Professional Legal Practice, delivery of which will depend on the provider.
The seven core modules of legal theory will cover the following:
1. Public Law (Constitutional Law, Administrative Law and Human Rights)
Constitutional law is the system that holds our legal system together. Through a series of checks and balances, the laws ensure that the government does not abuse its power and continues to act in the public interest.
Understanding public law is fundamental to understanding our legal system.
2. Law of the European Union
EU law is the legal system of the (currently) 28 member states of the European Union. Each member state has its own system of national law and courts but if there is a conflict between EU law and national law, the EU law prevails.
Member states can bring matters to the European Court of Justice (ECJ) once all domestic remedies have been exhausted. In the UK, this means the matter must have already been considered by the Supreme Court.
3. Criminal Law
Criminal law is known as a contentious area of law as it involves resolving matters that take place between two or more parties.
Criminal law involves understanding the law relating to serious crimes such as murder, small misdemeanours such as petty theft, white-collar fraud and everything in between.
4. Contract Law
We enter into contracts every single day and they are not all written and taken seriously. Even buying something from a corner shop or taking a bus means a contract.
Contract law is a fundamental core part of law in which you will learn how to work out where the blame lies and the potential solutions.
5. Tort
Torts are civil wrongs committed by individuals against each other, such as negligence, trespass or libel. It is a system of rights, obligations and remedies, governed mostly by common law or case law, an understanding of which is learnt in the tort law module.
At the most basic level, an individual must show that the person to whom they are claiming damages owed them a duty of care that was breached, which caused them (reasonably foreseeable) loss.
6. Property Law
Another core area of law, land law or property law relates to the rules that govern the land and anything on it (buildings, trees, etc.) or anything in it (minerals, oil or even treasure).
Land law can relate to personal ownership or commercial and also includes the laws relating to the passing of ownership, construction of deeds and documents which prove ownership, and the creation of leases and licences.
7. Equity and the Law of Trusts
Equity is about fairness, regulated in terms of common law (for example, set out by the court in case law rather than set out by statute). Trusts relate to the system which regulates how people who have been placed in a position of trust look after another person's affairs.
It is another key area of law which includes understanding the principles/maxims of equity, equitable rights, remedies and how various types of trusts are constructed and operate. It also includes the duties of trustees and how to deal with breaches of trust should they occur.
How Is the Course Assessed?
Assessment varies from provider to provider but, generally speaking, there are exams in the seven core modules at the end of the ten-month course, as well as coursework to assess the independent research project.
You will need to score more than 40% overall to pass the course, with 60 to 69% required to achieve a commendation mark. Over 70% will result in a distinction.
Bear in mind that law firms look at law conversion course grades just as they do undergraduate degree results – and anything less than a commendation may limit your options.
How Is the Law Conversion Course Affected by the SQE?
If all goes according to the current plan, the Solicitors Regulation Authority (SRA) is introducing a new route to qualifying as a solicitor known as the Solicitors Qualifying Examination (SQE). At the moment, it is due to apply from autumn 2021.
The SQE will need to be passed by all solicitors to qualify and it will replace the current GDL and LPC.
Anyone starting a law degree, GDL or LPC before September 2021 will have until 2032 to complete the old system of qualification.
However, some law firms have suggested that they will require all candidates to have taken the SQE from 2022, so that they are not mixing both requirements in one trainee intake.
For more on the SQE, see our comprehensive guide to the new SQE (Solicitor's Qualifying Exam).
Next Steps
Once you have passed your law conversion course, you will move on to study the Legal Practice Course (LPC), if you wish to be a solicitor, or the Bar Vocational Course for progressing to qualifying as a barrister.
Solicitor
You will then need to find a training contract, which will require two years of on-the-job training, before taking a further compulsory set of exams known as the Professional Skills Course.
Upon completion, you will be admitted onto the roll of solicitors and awarded a practicing certificate.
Barrister
A barrister must complete a twelve-month pupillage with a set of chambers. This is divided into two distinct halves. In the 'first six' you shadow an experienced barrister and their cases. In the 'second six' you graduate to taking on work of your own.
There is a detailed checklist of points to be signed off by your pupil master at the end of each six. Provided these are completed, you are awarded a practicing certificate and are free to find tenancy (a barristers' chambers in which to work).
If this does not happen immediately, you can carry out a third six whilst seeking tenancy.
Final Thoughts
Law conversion courses are intense and expensive and do not guarantee future work, although they are currently the only way to qualify as a lawyer if you do not have a law degree.
They are not courses to rush into lightly and you should thoroughly consider whether law is the right career for you and whether you can afford the costs of what will be at least two years at law school, as well as further training, before applying.
Some law schools have announced modified GDL courses, which will combine traditional content but in a manner which is geared toward preparing candidates for the SQE. BPP is one such provider.
Some suggest waiting to take the SQE once it is announced, rather than applying for 2021 law conversion courses. The suggestion is to use the time to seek work experience and boost your CV and applications.
There are pros and cons of both options, especially as full details of the costs and implications of the SQE have yet to be revealed.
Arguably, current arrangements for trainees at the larger firms are set up to complement skills taught on the current GDL and LPC. Trainees may find themselves with skill gaps if they opt to be the first to take the SQE.
---