How to Answer Accountant Interview Questions
All products and services featured are independently selected by WikiJob. When you register or purchase through links on this page, we may earn a commission.
What Is an Accountant?
Accountancy is known as the language of business. Businesses succeed and fail on their finances, so a good accountant performs a vital function in decision making, cost planning and measurement of financial performance.
To be an accountant, you will need to record all the business's financial transactions and prepare statements and reports for internal or external use.
Accountants follow the Generally Accepted Accounting Principles (GAAP), with qualifications including CPA (Certified Public Accountant) and CMA (Certified Management Accountant).
Working as part of the finance team, accountants report on all manner of things to do with assets, invoices, payments and salaries.
Finance is a growing sector, but there is still tough competition for positions in major companies.
The recruitment process is often multi-stage, with aptitude and skills tests before an interview.
Getting to the interview stage is a good start, and this article will help you prepare answers to some potential questions to present yourself as the best candidate in a competitive market.
In your interview, there some specifics the recruiter will be looking for. These include learned skills relating to accounting processes and software, which you can indicate mastery of with qualifications and experience.
Many of these can be demonstrated on your accountant resume.
They will also be looking for particular soft skills. The interview is the ideal time to demonstrate and evidence these.
If you do not have prior accountancy experience relevant to a skill you want to provide an example for, you can use your life outside of work, perhaps in college or extracurricular activities. Just ensure you emphasize how these examples support your skills.
Unlike the stereotype of a greedy office-bound individual guarding the petty cash, accountants need good interpersonal skills to work well as part of a team, helping others learn about the company's financial situation through simplifying complex spreadsheets into easy-to-understand formats.
This requires problem-solving capabilities and analytical skills, as the accountant must fully understand the situation before they can accurately communicate it to others in person or writing.
Further, accountants may need to work with staff across or outside of the business; so great accountants are confident about meeting and engaging with new people, have organizational and planning skills to fit such meetings around their work, and have good time management to make sure everything gets completed.
Excellence at learning also helps, as accountants who can quickly learn new processes can stay abreast of technological and cultural developments in their business's industry.
In the accountant interview, you can expect that questions will be asked around the skills, knowledge, process and software mentioned in the advert and job description, as well as skills that are recognized as being important for an accountant.
Top 10 Accountant Interview Questions
1. 'Tell Me About Yourself'
This broad question is asked in many interviews throughout all industries. Try and remain specific to the job role you are applying for and its area, relating your skills, passions and experience to it.
Describe your background in relation to accounting, what your last/current role is or where you went to college, if you are a recent graduate.
Talk about your plans for career progression and how this role fits in with them.
Also, mention your achievements so far.
Our article 'Answering the Interview Question: "Tell Me About Yourself"' is entirely devoted to this question.
For example:
I am a CPA with seven years of experience in tax filing for [company]. I developed several new processes for them using proprietary software as well as SAP and Sage. As part of my development, I recently completed a course in forensic accounting and I am looking to further specialize in that area.
2. 'What Accounting Processes Are You Familiar With?'
Recruiters need to be sure that you are capable and experienced in the processes their company uses – and if you can demonstrate more knowledge than that, even better.
Refresh your memory of the job description before the interview, as you can guarantee they are looking for direct experience of the processes listed.
Evidence your experience with examples.
For example, if the job description is about a tax reporting accounts, bring up times when you reported on your previous company's taxes.
If you have experience of other accountancy-relevant processes, mention them too – the more expertise, the better. But do not just regurgitate your entire resume, the recruiter has already read it and likely refreshed themselves on it before the interview, so you are aiming to remind them of what they already know.
If you lack experience or knowledge of a specific part of the job description, be sure to describe your willingness to learn, perhaps by bringing up a skill gained to improve at a previous position.
For example:
I really enjoyed learning about the processes involved with forensic accounting. My main experience is in preparing tax accounts so it expanded my horizons to new places where I could apply my current skills, like accurate reporting. In my [last company], I prepared the end of year tax reports and worked closely with the regulators to ensure that all reports were accurate and timely.
3. 'What Accounting Software Are You Familiar With?'
In some businesses, proprietary accounting software is the norm, and such software must be learned anew in each position.
But having working knowledge and experience with other software makes you a more rounded applicant.
Bring up any experience you have with the software mentioned in the job description.
For example:
I have direct experience with SAP and Sage, having used them extensively in previous roles. In [last company], I had to learn to use their bespoke accounting package quickly when I arrived; it wasn't long until I was proficient enough to improve some operating protocols.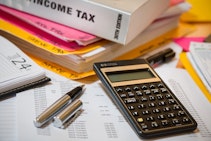 How to Answer Accountant Interview Questions
To find out which jobs fit your personality best, visit our partner CareerFitter and take the Career Test for FREE.
4. 'Can You Describe a Time When You Developed or Improved an Accounting Process?'
Recruiters want to know that you can adapt and change processes when needed to make things run smoothly, improve accuracy or save money. If you have been involved in implementing changes like this, describe the procedure in a way that quantifies the benefits to the business.
The best way to answer this is using the STAR mnemonic (Situation, Task, Action, Result).
Use specific data, such as average time spent per report, as part of the results to demonstrate how the process you changed has improved the situation.
For example:
I was part of a team dealing with expense reporting and I noticed there were some discrepancies in the expenses claimed by the sales executive team. I wanted to make sure that all the sales executives were able to claim the same expenses so I changed the codes and descriptions in the reporting process to make it more straightforward. This meant the expense reports had a three-fold increase in consistency, saving hundreds of dollars per annum in misreporting.
5. 'How Do You Reduce the Likelihood of Errors in Your Work?'
As an accountant, it is important to be detail-oriented – a simple error could have a negative financial impact.
While human error can slip through no matter how conscientious you are, recruiters want to know your personal strategies for not only avoiding errors but dealing with them if they do arise.
Try to provide an example of an error and how you dealt with it. It is important to ensure that you are clear on your commitment to high standards of accuracy.
For example:
There was a company name in our system that had alternate spellings. Invoices we produced would be regularly rejected by them because the spelling of the name was wrong. Whenever I handled their details, I always remembered to change the spelling before sending any communication, but I realized that this was not happening in the rest of the business. To ensure that this did not continue, I modified the record in the root customer database with the correct spelling, which pulled through into all documentation.
6. 'Please Define and Describe the Three Kinds of Financial Statements and What They Contain'
This question is to assess your basic accountancy knowledge. You must understand different financial statements and what you can expect to find in them.
When you give your answer try to be clear and concise. Do not waffle.
For example:
The three main types of financial statements are: balance sheets, which have information about the liabilities, shareholder equity and assets of the company; income statements, explaining the businesses expenses and revenue; and the cash flow statement, showing operating, financing and investing activities.
7. 'Why Do You Want to Work for This Company?'
Answering this question effectively requires prior research on the company.
Whenever you apply for a role at a company, doing your research can help you decide whether it is somewhere where you want to work. This knowledge can be used to show the recruiter why you want to work there.
As part of your company research, find out what you can about their goals, mission and core values. Use these in the interview to demonstrate how you and your ambition fit and align with what they want to achieve.
Also, bring up if their company culture and practices make them more attractive above similar roles in other companies. Perhaps they offer everyone flexi-time or the opportunity for continuous professional development.
It is also a great idea to mention any positive news mentioning the company. This shows awareness of where to find information on the industry and any industry issues and that you are ready to celebrate wins with your future employer.
For example:
I chose to apply to [this company] because I resonate with the company mission. One of your core values is great communication and I am a firm believer in the power of teamwork to make a project successful. I want to be successful in my specialism of forensic accountancy with a company that believes in open and honest communication from the boardroom and throughout the business.
8. 'When Have You Worked as a Team to Achieve a Goal?'
Modern businesses thrive on teamwork and make collaboration one of their core values.
Accountants need to effectively work as part of a team, both within the finance department and in the wider company, so recruiters need to know how you work with others.
Using the STAR mnemonic again, give an example of when you worked as part of a team, ideally one with a positive outcome that saved money for the company.
If you can use this example to illustrate dealing with personality issues and difficult conversations, all the better.
For example:
The credit control team was looking for a new way to manage bad debt as we were not applying interest on late payments promptly. The team and I were looking to create a new process that meant invoices including the late fee would be generated at the relevant times, and we discovered an add-on to our bespoke software that would automate this process. We had to work together to make sure that the process was efficient, then had to train the accounts team in new procedures for generating invoices. There were some teething issues when junior members of the team found it difficult to adjust their usual working practices, but I supported those that struggled with some one-on-one training. When the process was running smoothly, we reduced bad debt by 68% and invoices were much more likely to be paid on time.
9. 'Explain How You Added Value to Your Employers in Your Previous/Current Role'
This question may also be phrased as, "Why should we hire you?".
Recruiters like to ask this to understand other dimensions of your working practice and what makes you stand out above the minimum requirements.
They are looking for more about your personality at work, how involved you are in other departments, and how you provide outstanding service both within the business and to customers.
This is where you might outline extra skills or training you have undertaken, perhaps when you were upskilled at your previous role or any involvement you have in social events and team building.
For example:
I participate in our annual team building days by leading the finance team in competitions and quizzes, and I also arrange bi-monthly social events to help departments get to know each other outside of the working environment. I have taken on the role of mentor to help new starters find their feet in the business as I enjoy being part of the recruitment process for new members of our team. I have also taken extra training to become a first aider and a fire marshal.
9. 'How Do You Keep up to Date With the Latest Developments?'
In the finance world, keeping abreast of innovation in technology and ever-changing tax rules can be challenging.
Demonstrating that you take an active role in discovering what is new in your industry shows that you are dedicated to your career. Bring up recent issues of industry journals or blogs that you have read.
Recruiters are also interested in how you feel about things like AI; for example, new software that automates processes that would typically be completed by an accountant.
Showing that you are aware of what is coming to the financial world ahead of time shows them how you can get the business ahead of the curve regarding changes.
For example:
I am excited about the ever-changing technological landscape and new software developments that make accounting processes more streamlined, such as the recent Make-Invoices-Faster software. I make sure I keep up to date with industry news by subscribing to several financial journals like the Journal of Finance; I found their recent article on 'Valuation Risk and Asset Pricing' particularly interesting. I spend time regularly reading business papers and I am subscribed to Google alerts for any finance-related news stories.
Final Thoughts
Preparing for these ten accountancy interview questions will give you a heads up on the other applicants. Account interviews are not dissimilar to interviews for other jobs, so further preparation can be done using general interview advice.
Dress the part for the interview.
It is better to be overdressed than underdressed – if the company's dress code is casual, aim for at least smart casual. Well groomed, well dressed and relaxed candidates make a great impression on recruiters.
We have some specific advice you might find useful for men and women on dressing for an interview.
Know where you are going ahead of time so you can plan your journey. A first impression really counts and being late because of traffic will put extra pressure on you in what is already a nerve-wracking situation.
Make sure that you know and understand the job description and come to the interview prepared with examples of your experience in the areas they are asking.
Know about the business you are applying for – research their website for as much detail as you can find, but a general web search can also unearth information about their interview process, what their culture is like (Glassdoor can give insight into this) and any news stories that might be relevant to your application.
The more you know – and can demonstrate – the more you appear interested in this particular role in this particular business.
You can generally speak to the recruiter beforehand to get relevant information that could help you going into the interview.
Remember, accounting jobs are often competitive when it comes to job applications. Be specific about how you align with the goals, mission and ethos of the company to make it easy for the recruiter to see you in the role – and then your added knowledge, experience and expertise will make you the perfect candidate.
---