Preparing for Spring Week
All products and services featured are independently selected by WikiJob. When you register or purchase through links on this page, we may earn a commission.
If you are keen to start a career in investment banking, then you may be aware of Spring Week placements.
These are week-long placements available to undergraduate students, designed to give them insight into job opportunities within the investment banking sector.
During the week, you'll have the opportunity to find out what to expect when working for an investment bank.
Why Is Spring Week Important?
Spring Week (or Spring Insight, as it is also known) is a way for banks to sell to students the benefits of working in investment banking; whilst recruiters use it as an opportunity to spot future talent.
Spring Weeks can be hugely influential. Students will have the opportunity to shadow senior management teams and participate in presentations relating to investment banking.
As it is an incredibly competitive career choice, it's often 'who you know' who can make a difference. Therefore, applicants use Spring Week as an opportunity to make professional connections which can help them in their future career.
When Does Spring Week Take Place?
As you can gather from the name, Spring Week takes place each year in the spring. It typically takes place during the Easter holidays when students are free from the constrictions of university timetables.
Who Is Eligible to Apply for Spring Week?
Spring Week is designed specifically for undergraduate students so they can gather first-hand work experience within the investment banking sector.
Typically, applicants are either in their first year of a three-year undergraduate degree, or second-year students participating in a four-year degree.
Which UK Banks Are Involved in Spring Week?
Spring Week and Spring Insight programmes have become an intrinsic part of the UK bank's hiring processes.
Hiring managers often use the short Spring Week placements as an opportunity to spot those who may be interested in full internships. Therefore, the weeks have become increasingly competitive and all of the major UK banks have signed up.
These include:
You can also find Spring Insight programs globally at investment banks that include:
What to Expect During Spring Week
During your Spring Insight programme, you can expect to be invited to participate in several different workshops and masterclasses which are designed to showcase what to expect from working in a bank.
Some banks will provide a general overview, whereas others may provide opportunities to shadow specific departments.
You'll likely be invited to watch business presentations and take part in group exercises designed to showcase your knowledge of investment banking. You'll also be invited to participate in CV workshops and interview skill sessions which can provide insights into how to get ahead within the financial sector.
A key element of Spring Week is the networking events and social activities which take place after work. These are crucial to facilitating connections and getting yourself known to hiring managers.
During these sessions, recruiters will be looking to find out more about who you are, how you work as part of a team and how you communicate.
Those who make a good impression will stand themselves in good stead to be invited to participate in a summer internship.
What Skills and Qualifications Are Banks Looking For?
Spring Weeks are hugely competitive. It's common for banks to receive thousands of applications for just 50 or 60 positions. Therefore, you need to stand out within the application process to be considered.
The most applicants come from top universities such as Oxford, Cambridge or the Russell Group. To compete, you need to show that you are academically strong and have a clear interest in financial matters.
The hiring panel will be looking at your CV and cover letter to identify those with analytical skills and leadership capabilities.
How to Apply for Spring Week Opportunities
The application process is fierce. You can expect to spend up to five or six hours applying for each Spring Week opportunity (including aptitude tests).
It's important to treat each application individually. Recruiters will be able to spot those applications which have been copied and pasted.
They will be looking for candidates who have taken the time to make their application unique.
When to Start Your Spring Week Application
Although Spring Week traditionally takes place during the Easter holidays, you should expect to apply around September/October time.
For first-year undergraduate students, this means that you will be expected to apply for an opportunity at the very beginning of your degree.
If you are serious about a career in investment banking, you should do your research carefully. You must make sure that your application meets any specific deadlines and follows the application criteria set by the bank.
What to Include on Your CV/Cover Letter When Applying for Spring Week
Your CV and cover letter will be the first opportunity to introduce yourself to the investment bank.
Hiring managers will be looking to find out who you are, what your academic achievements are and why you are keen to work in investment banking.
Making the Most of Your CV
Ideally, your CV shouldn't be longer than one page. This is tough, but recruiters will have thousands of CVs to look at, so you need to submit your information as concisely as possible.
We recommend not wasting space by including details such as your postal address, date of birth, nationality or ethnicity.
If you are a first-year undergraduate student, you may not have much relevant work experience to showcase. You should use bullet points to highlight your GCSE and A-Level results and include details of your university choice and degree course.
You could use this opportunity to highlight any specific coursework that you may have undertaken which is relevant to the financial services sector.
For second-year students participating in a four-year degree course, you should include your first-year results and highlight any specific modules which are relevant to the position.
If you've participated in any other work experience placements which highlight your skills, then make sure they are listed.
You should also include details of any volunteering, or times that you worked well as part of a team or in a leadership capacity. You should also highlight any particular achievements which show who you are as a person.
Hiring managers will be looking for good 'all-rounders' who fit in with their cultural ethos.
Making the Most of Your Cover Letter
The accompanying cover letter should focus on why you want to work for this specific employer.
You need to stand out from other candidates, and a key element of this is being able to highlight your passion and motivation.
Do your research into the different sectors that the bank works in and explain why these interest you. If there is a specific reason why you want to work for one bank over another, then reference it.
Your cover letter should sell a story of why they should pick you, over and above anyone else.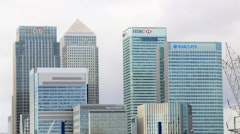 spring week
What to Expect From the Application Process
Aptitude Tests
After the hiring manager has read your CV/cover letter, you may be invited to participate in a series of aptitude tests.
These are designed to test your capabilities and provide more understanding of who you are as a person.
Aptitude tests allow investment banks to filter through applicants to find the strongest possible candidates.
The aptitude tests are typically broken down into four key areas:
Numerical reasoning – This is the most common form of aptitude test used for Spring Week applications
Verbal reasoning
Logical reasoning
Situational judgment
The numerical reasoning tests will often provide you with a data set and ask you a question based on logical assumptions. You will need to make basic calculations and understand how to interpret data.
If you are new to numerical reasoning, why not use our practice tests to help you understand what to expect.
Verbal reasoning tests will check your ability to analyse and interpret written information. Typically, they'll be looking to assess your knowledge of grammar and punctuation, as well as your ability to ascertain tone of voice and meaning from a short text.
It should be noted that applicants who may not speak English as a first language may find the verbal reasoning section harder.
We have a range of verbal reasoning practice tests available which can help you to practice your capabilities.
Logical reasoning is another form of test which is commonly used by Morgan Stanley in their Spring Week applications. You can expect to be shown various patterns and asked to determine what the next step in the pattern could be. The test will be timed, and you'll have less than a minute to determine each answer.
Why not use our logical reasoning practice tests to see how well you could do?
The final type of aptitude test is that of situational judgement. In this instance, the hiring panel will be looking to see how you would react in different scenarios. You may be provided with a range of work-based scenarios and asked how you would respond. The panel will be testing to see that you are aware of their corporate ethos and values.
See how well you cope with situational judgement tests with some practice tests.
Each firm will have its own processes and criteria for the assessment tests. Some will encourage tests at the start of the application process, others will use them further down the line as part of their filtering processes.
This may be the first time that you've encountered an aptitude test and it may be daunting as you may not know what to expect. You can access many aptitude tests online where you can practice.
It is highly recommended that you spend time preparing for these tests as investment banks will only offer Spring Week positions to the high scorers. It is believed that Morgan Stanley has a strict 90%+ criterion for applicants.
Three predominant aptitude test providers will likely be assessing the psychometric tests.
These are:
Broadly speaking, each test provider will ask multiple-choice questions which are timed.
Whilst Kenexa will allow you to go back and change your answers, SHL will only accept your first answer. TalentQ will provide increasingly difficult questions that will benchmark your capabilities.
The Interview Stage: The Telephone Interview
Once you have passed the aptitude test, you will then be invited to participate in a telephone interview with an HR representative.
This will be an opportunity to showcase your knowledge and commitment to investment banking.
The hiring manager will likely ask you questions about your motivations, rather than your specific capabilities. They'll be checking to see if you make a good cultural fit within their team.
The telephone interview is often used as an additional screening process. This is because the senior management team only have the time to interview serious candidates face-to-face. Therefore, you may find that the questions are relatively straight-forward.
The Interview Stage: Meeting Face-to-Face
If you've made it this far in the application process for Spring Week, then you have done well and will be regarded as a strong candidate.
The final face-to-face interview may be your last chance to impress the hiring panel and convince them that you are worthy of a place on Spring Week.
The interview process differs with each bank. Some investment banks will have a traditional interview experience, whereas others may invite you to an assessment morning which will combine the initial HR interview with an additional 'capability' interview.
The interview panel may consist of junior bankers, other managerial personnel and an HR representative.
It's important to remember that the interview is only for a short Spring Week placement, not a summer internship, so the panel will focus more on core competencies and potential, rather than your technical knowledge.
After all, they know that you are likely to be a first-year undergraduate student.
They'll be looking to find out about:
Your leadership capabilities
How you work as part of a team
Your time management processes
Your ethics
Your experience
Whether you've done any previous volunteer work
Your outside interests
Before the interview, make sure you're aware of the latest financial news and do your due diligence into the investment bank. Find out who they work with and what projects they've recently been involved with.
The hiring panel will be looking for someone with the passion to succeed and an interest in banking.
How to Make the Most of Spring Week
If you are accepted onto Spring Week you will have made a great impression on the hiring panel. But how can you make sure that you get the most out of the opportunity you have been offered and continue to impress?
The most impressive Spring Week participants are sometimes offered further training and internships so the stakes are high.
Here is some advice on how to successfully convert your Spring Week placement into a summer internship.
Do your research in advance. Make sure you've done your due diligence before your Spring Week. You need to demonstrate that you know everything about the bank. You want to show that you've taken the time to find out what projects they are working on and what their reputation is. You may be questioned about your knowledge by senior managers, so you need to be prepared to show that you've done your research into the company.

Take an active part in all activities. There will be a lot of competition for summer internships so you need to stand out. Make sure that you play an active role in all group exercises and presentations. You need to show that you are capable of working independently as well as being a strong team player. Listen to and learn from others, but don't be afraid to share your own opinion. You only have a few days to make a positive impression on people who may play a huge role in your future career.

Set up a professional LinkedIn page. This will allow you to make online connections with the people that you meet. You should do your best to talk to as many people as possible and show your interest in who they are/what they do. You want to be memorable for the right reasons, so try to show what you have learnt through your academic study.
Final Thoughts
Spring Week can play a huge part in your future investment banking career. Along with invaluable insights into the career itself, banks have been known to offer summer internship positions directly to the best candidates, these can potentially lead to job offers so should not be underestimated.
Investment banking is hugely competitive and your success after graduation will depend on the experience that you've gained throughout your degree. Therefore, you should take any opportunity to boost your CV and your credentials.
You must also make the effort to keep in touch with the professional connections that you make during your Spring Week. This could be as simple as keeping in touch through professional networking sites such as LinkedIn. Or you could make the effort to ask contacts to act as a mentor for you.
It's not impossible to gain a summer internship without having participated in a Spring Week. However, those who have taken the initiative to apply for (and succeed) in an application for a Spring Week programme will be highly sought after.
---