What Is an Investment Banking Salary?
Investment bankers offer wide-ranging financial advice to corporate clients such as large businesses and governments.
Investment bankers may be expected to offer advice on:
Investment in capital markets
The related sale of equity
The issue of bonds to raise finance
Underwriting deals
Wealth management
and many other aspects of client financial dealings.
What Types of Salary and Benefits Do Investment Bankers Get?
A major factor of the draw to carve out a career in investment banking is the high salary that accompanies the role.
The income an investment banker can expect to receive, however, is not simply their regular base salary. In addition to this, you are likely to receive various types of bonuses and other benefits.
Base Salary
Your base salary is what you will receive every month, regardless of your performance or that of your team. The amount you are paid will vary depending on several factors:
Experience, education and seniority
The specifics of your role
Employer
Geographical location
For instance, a recently recruited graduate will earn considerably less than an investment banker at the same organization with ten years' experience in the role. Equally, an investment banker working in New York will generally be paid more than an investment banker in a small US city.
Bonuses
At various stages in your career progression and during the year, you are likely to receive bonus payments in addition to your base salary.
When you begin employment as an investment banker, you may receive a signing bonus. Most banks now pay a signing bonus to their new investment bankers, starting at around $5,000 for analysts at smaller investment banks.
As an investment banker, you can expect to receive a year-end bonus, either at the end of each calendar year or during the summer, depending on your employer's bonus procedures.
The amount of your year-end bonus is a percentage of your base salary calculated from:
Your performance
The performance of the team of investment bankers
Related turnover
What bonuses other banks pay
Other economic factors that affect the bank
The percentage of base salary generally used to calculate year-end bonuses ranges from 70% to 100%.
In some cases, bonuses of over 100% are awarded to top performers and more senior investment-banking roles.
The problem with awarding the year-end bonus to all investment bankers at the same time is that newly employed analysts and associates who began work during the summer months may not have completed a full year's employment by that point.
The solution to this problem is to award those employees a stub bonus instead. A stub bonus takes into account the number of months worked and applies this to the year-end bonus.
Take the example of a company whose year-end bonus is 70% of base salary. A new employee who has only worked there for six months will receive a stub bonus of 35% (half of 70%) of their base salary, in place of a year-end bonus in their first year.
The more senior and experienced an investment banker becomes, the more likely it is that their bonus will be made up of stock and deferred compensation as well as a monetary amount that can be accessed straight away.
Deferred compensation means that part of your bonus is held back and made available to you over the next three to five years.
For instance, you receive a bonus of $150,000. Your employer's bonus policy is as follows:
Bonuses up to $75,000 are paid in full and no part is deferred
Bonuses over 150,000 incur a 10% deferral
Bonuses over 300,000 incur a 30% deferral
Bonuses over $300,000 incur a 100% deferral
You therefore receive 135,000ofyourbonusimmediatelyand15,000 (10%) is deferred.
The higher your bonus, the more likely a portion of it will be deferred.
Benefits
In addition to your base salary and bonuses, your overall salary package may also include certain employee benefits such as:
Health insurance
Holiday allowance
Profit-sharing scheme
401(k) pension plan
These benefits may not have an obvious monetary value, but the provision of health insurance or a pension plan by your employer can prove invaluable.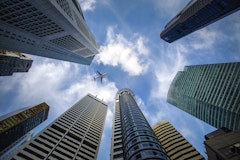 What Is an Investment Banking Salary?
What Salary Should You Expect as an Investment Banker?
As of August 2020, the average salary for a US investment banker is $247,904 according to salary.com, but this figure takes an average from all levels of seniority, all sizes of bank and from across the entire country.
This average salary can therefore be misleading because investment-banker salaries can vary greatly, depending on:
What stage you are at in your career progression
The size of bank or organization that you work for
Which city or country you work in
It is therefore difficult to quote a definitive salary for a US investment banker. However, using a role at a large US bank as a starting point and recent salary figures, the following pay ranges may be useful:
Analyst
The analyst role is the first step on the investment-banking path.
The analyst role involves:
Research and information gathering
Assessing the potential of investments
The provision of client advice based on the above
Preparing for and assisting in client transactions
Related administrative tasks
An analyst working for a large bank in the US might well see a pre-tax base salary of 85,000intheirfirstyearofemployment,followedbyasecond−yearbasesalaryof90,000, and $95,000 in their third year.
Add to this a signing bonus of perhaps $10,000 (or the stub bonus equivalent) in the first year and a yearly bonus of between 70% and 100%, total salaries could be:
Between 154,500(85,000 base salary, 10,000signingbonusand59,500 70% bonus) and 180,000(85,000, 10,000and85,000 100% bonus) in the first year

Between 153,000(90,000 base salary and 63,00070180,000 (90,000and90,000 100% bonus) in the second year

Between 161,500(95,000 base salary and 66,50070190,000 (95,000and95,000 100% bonus) in the third year
Associate
Individuals who complete three years as an investment-banking analyst progress to the role of associate.
It is also possible to enter investment banking as an associate if you have an MBA (Master of Business Administration).
The role of associate is similar to that of analyst with the additional responsibility of overseeing a team of analysts.
The base salary for an associate at a large bank in the US is likely to begin at around $140,000.
Year-end bonuses tend to be over 100% of base salary, and generally a new associate will receive a signing bonus.
So, a first-year associate might receive 324,000(140,000 base salary, 30,000signingbonusand154,000 110% bonus).
Associates tend to stay in this role for up to four years, with an increasing base salary (and therefore total salary) from year to year.
Vice President and Director Roles
Once an individual has completed three to four years as an investment-banking associate, the next step is generally a director or vice president role.
At this level of seniority, you will generally be expected to manage a team of analysts and associates and be actively involved in winning clients for the bank.
A realistic base salary for a vice president or director working at a large bank in the US ranges from 200,000to300,000.
Bonuses are likely to be calculated at 120% to 150% of base salary.
Therefore, a total annual salary for this role could amount to as much as 750,000(300,000 base salary and $450,000 150% bonus).
Managing Director
The journey to managing director at an investment bank generally takes over ten years and closer to twelve years.
Base salaries for a managing director at a large investment bank in the US can range from 400,000to600,000, and when the annual bonus is added to this, a managing director's total salary can race into seven figures.
How Many Hours Will You Work?
As an industry, investment banking has earned itself a reputation as a hard taskmaster, expecting its employees to earn their high pay packets and demonstrate their commitment to the business by working consistently long hours, often including evenings and weekends, anywhere up to 80 hours a week.
More recently, investment banks have sought to redress this reputation by offering protected hours to their employees, cutting the number of hours expected from junior employees, and even setting up on-site rest zones for employees who are required to work late or overnight.
The culture within the industry, however, is likely to lead to the continuation of long weeks for high pay for the following reasons:
The more successful each employee is, the more successful their team and the business as a whole becomes. This success, and the resulting income, are a large factor in the size of employee bonuses. In the investment-banking culture, there is an expectation that success is arrived at by working long hours and competitiveness between employees is encouraged as a means to drive this success.

Banks have encouraged the client expectation that the investment bankers handling their accounts are always available and specifically at times that suit the client. Pleasing those clients is of utmost importance to the bank and this adds to the need for investment bankers to work long hours to meet their clients' needs.

Market hours for the investment-banking industry are long, from first thing in the morning to late at night, and not just Monday to Friday.

The workload handled by each employee is a personalized one. If one employee is overseeing a specific aspect of a client deal, they will be expected to be the sole person handling that task. Their work cannot be shared with another employee.
If investment banking is your career of choice, then expect to work long hours.
Which Firms Pay the Top Salaries?
The top five investment banks in the US that pay the highest salaries are:
All of the above investment banks pay a starting salary of between 85,000and90,000 for an entry analyst role.
This list is based on base salary alone. If you asked for the top five US-based investment banks for working hours or career progression opportunities, you might end up with a completely different list, including banks such as Goldman Sachs or JPMorgan Chase.
How Much Might You Earn if Working Abroad?
Investment banking is a global business, so opportunities to enter the industry outside the US are numerous.
Average starting base salaries for an entry-level analyst in overseas countries are as follows:
London, UK, £50,000 (equivalent to approximately $63,000)
Germany, €66,807 (equivalent to approximately $77,700)
Dubai, UAE, 49,000 AED (equivalent to approximately $13,300)
Switzerland, 71,587 SFr (equivalent to approximately $77,100)
Canada, CA64,500)
These average salaries are generally lower than the equivalent in the US, but you should always take into account the living costs for these countries and the bonuses that will be available to you.
How Much Do Investment Bankers Make in the UK?
To delve a little deeper into how much investment bankers make in the UK, it's important to remember that base salaries and bonuses will be affected by various factors such as performance, location and employer.
In general, larger cities and employers will offer higher salaries and bonuses than smaller cities, towns and companies.
While average base salaries range from £30,000 to £40,000 for investment bankers at the start of their careers, this will usually increase to around £50,000 after three to four years of experience. However, investment bankers who are already highly experienced may have base salaries around £150,000 or even higher as senior associates.
As one of the world's key financial centers, London offers higher investment banker salaries than the rest of the UK.
London-based analysts in their first year working for a large bank can expect a base salary of around £50,000 and bonuses ranging from around £10,000 to £40,000. This means they could earn anywhere from £60,000 to £90,000 in their first year.
An analyst in their third year of employment in London will earn around £110,000 (base salary plus bonus), while an associate will earn on average around £165,000 in their first year in the role. Associates in their second year may earn over £200,000 depending on their employer, while third-year associates could earn as much as £250,000.
Final Thoughts
Investment banking and the six-figure salary it may provide can seem an enticing opportunity for graduates and those seeking a position in the financial industry.
However, there is no denying that the culture within this career demands a high level of commitment which, to investment banks, means long working weeks of up to perhaps 80 hours.
Investment banks have begun to take note of the lack of work-life balance experienced by their employees and are making certain changes, but there is still a long way to go until the industry matches the human-resource progress seen in other work sectors.
Investment banking is a career that comes with high rewards, but in return, it demands a high level of commitment.
---