List of 100 Investment Banks
An investment bank looks to create capital for private and public institutions – and private investors – by providing advice on stocks and securities, facilitate mergers and acquisitions (M&A) and brokering trades.
What used to be a very US-centric scene is now much more global. This article lists the top 100 investment banks alphabetically.
They have been chosen based on their revenue numbers, assets under management (AUM), global reach, income and employee headcount.
The very top investment banks from this list are:
Tier 1 – J.P. Morgan, Goldman Sachs, Citigroup, Bank of America, Morgan Stanley
Tier 2 – Deutsche Bank, Barclays, Credit Suisse, UBS
Tier 3 – HSBC, BNP Paribas, Société Générale
Top 100 Investment Banks (listed alphabetically)
1. ABN AMRO
The third largest bank in The Netherlands, with a long history of mergers and acquisitions. Received 'Best Investment Bank' accolade from Euromoney Magazine in 2017.
2. Agricultural Bank of China
A 'Big Four' bank in China, operating within areas of personal finance, corporate finance, treasury and asset management. It has $3.2 trillion in Assets Under Management (AUM).
3. Alliance Bernstein Holding L.P. (AB)
Investment management for high-net-worth and retail investors. It is 64% owned by the insurance conglomerate AXA.
4. Allianz Capital Partners
Leading German investor for alternative assets focusing on private equity, infrastructure and renewable energy.
5. Baillie Gifford
An Independent investment manager with a focus on pension funds, investment trusts, unit trusts and ISAs.
6. Bank of China International
A 'Big Four' bank in China providing services in corporate finance, M&A, equity capital markets, asset management, global commodities, leveraged and structured finance, etc.
7. Bank of New York Mellon Corp
The world's largest asset servicing company and custodian bank, with $1.7 trillion in AUM.
8. Barclays Investment Bank
Finance and risk management services. Offers advice to large companies, institutions and government clients.
9. BB&T Capital Markets
Consumer and commercial banking, mortgages, asset management, securities brokerage, and insurance products and services.
10. BBVA
Spanish banking group focused on high-growth markets, with a large presence in Mexico, South America, the US and Turkey.
11. Berenberg Bank
The world's oldest merchant bank. Plays an active role in investment banking – particularly capital market transactions – brokerage and pan-European equity research.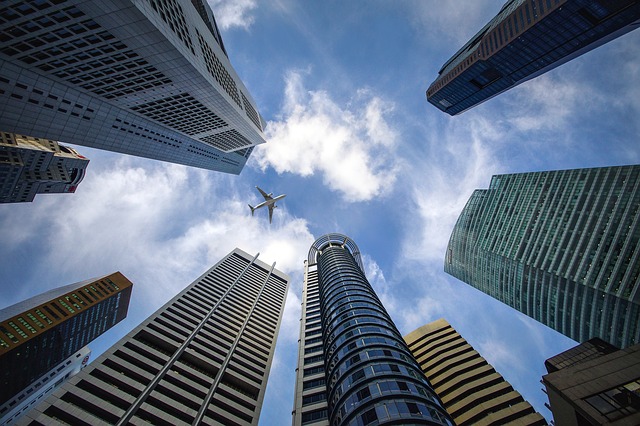 12. Blackrock
The largest asset manager in the world, with $6.5 trillion in AUM. Referred to as the world's largest shadow bank.
13. BMO Capital Markets
One of the ten largest banks in North America; known for never missing a dividend payment since 1829.
14. BNP Paribas CIB
Ranked as the largest bank in the world, with assets over $3.1 trillion. Its two main areas of expertise are in structural financing and trading derivatives.
15. BoCom International
Offers a comprehensive one-stop financial and securities service for clients and is backed by China's fifth-largest bank, Bank of Communications Ltd.
16. BofA Securities
Well-known prime broker and a 'Big Four' bank in the US. One of the largest comprehensive multinational financial service companies in the world.
17. Bradesco BBI
Large financial services organisation in Brazil specialising in equities, fixed income, structured operations, and M&A.
18. Brewin Dolphin
One of the UK's largest financial planning and investment management firms; it can trace its origins back to a founder of the London Stock Exchange.
19. Brown Brothers Harriman
One of the largest and oldest private banks in the US, with many prestigious previous employees. Acts as a custodian bank for $3.3 trillion.
20. Canaccord Financial Group
Independent investment dealer specialising in wealth management and brokerage in capital markets.
21. Capital One Securities
Provides brokerage services, equity research, investment banking, institutional sales and trading services.
22. Centerview Partners
Independent investment bank and private equity firm that provides advice for M&A, takeover defence restructuring and divestitures services.
23. Charles Schwab Corporation
Private bank and a large brokerage firm that operates in four divisions – banking, investing, trading and wealth management.
24. China Construction Bank Corporation
A 'Big Four' bank of China, and the second-largest bank in the world based on market capitalisation. It provides a range of services including investment and wealth management.
25. China International Capital Corporation Ltd (CICC)
The leading investment bank of China. Provides institutional clients with investment management, investment banking, securities and other financial services.
26. CIBC World Markets
The investment arm of one of Canada's top five banks, CIBC. It operates as an investment bank in both international and domestic equity and debt capital markets.
27. CIMB Investment Bank
Part of Malaysian bank, CIMB Group, which operates in high-growth economies and is prominent in the ASEAN countries.
28. CITIC Securities
Provides a range of investment services and advisory. It is China's largest full-service investment bank.
29. Citigroup
Multinational investment bank and one of America's 'Big Four'. Considered as a systemically important bank.
30. Commerzbank
A well known corporate bank in Germany and Europe, and a leading capital markets house that works with corporate and institutional clients.
31. Corporate Finance Associates
One of the oldest investment banks in North America – serves the middle market, providing services in mergers and acquisitions.
32. Cowen Inc
Independent investment bank operating in investment management and as a broker-dealer. Known for successfully identifying emerging industries and disruptive companies.
33. Crédit Agricole Corporate and Investment Bank
Its parent company, Crédit Agricole, is the world's largest cooperative financial institution. Clients are primarily governments, corporations and banks.
34. Credit Suisse
Swiss multinational investment bank with a presence in major financial centres. Renowned for its secretive banking practices and strict bank/client confidentiality.
35. DBS Bank
Market leader in Asia's consumer banking sector, offering comprehensive investment opportunities like unit trusts, structured deposits and mutual funds.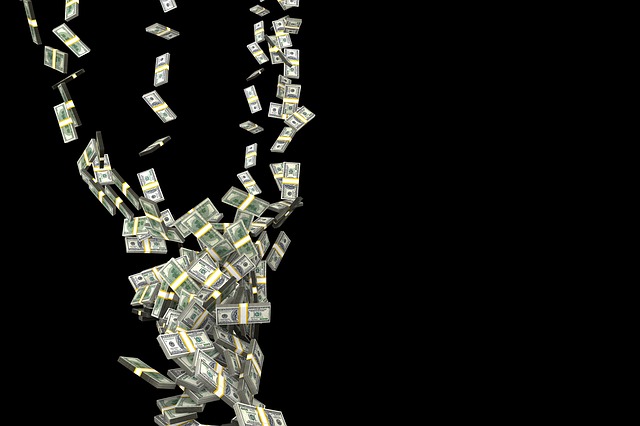 36. Deka Bank
Part of the German Savings Banks Finance Group, with approximately four million securities accounts, making it one of the largest German securities service providers.
37. Desjardins Group
Large Canadian federation of credit unions, offering over 20 subsidiary services including venture capital funds and brokerage.
38. Deutsche Bank
German universal multinational bank that has three operational pillars: Private & Commercial Bank, Asset Management and the Corporate & Investment Bank.
39. DNB Investment Bank
Norway's leading investment bank, offering services to the retail, corporate, public sector and securities markets.
40. Evercore
Premier global independent investment bank. Since its foundation in 1995, it has advised on more than $2 trillion of M&A transactions.
41. Goldman Sachs
With a 150-year history, this is one of the largest banking enterprises and a leading global investment banking, investment management and securities firm.
42. Greenhill & Company
An independent investment bank that has featured in prominent assignments such as the $100 billion acquisition of ABN AMRO in 2007, and the $17 billion merger between Delta Air Lines and Northwest Airlines in 2008.
43. Guggenheim Investments
Provides a range of investment banking services such as capital markets services, investment management and investment advisory.
44. Handelsbanken
Prominent Swedish bank with over 460 branches in Sweden, other Nordic countries and the UK. It provides universal banking services, including investment banking and trading.
45. Houlihan & Lokey
Mergers and acquisitions support for corporations, institutions and governments worldwide. Ranked as the No. 1 M&A advisor for all US transactions.
46. HSBC
Multinational banking and financial services company with over 150 years of history. In 2018, it was the 7th-largest bank in the world and the largest bank in Europe.
47. ICICI Bank
Multinational financial services company and the second-largest bank in India, in terms of assets and market capitalisation.
48. Industrial and Commercial Bank of China Limited (ICBC)
A 'Big Four' bank in China and one of the largest in the world. It has a strong and emerging presence in investment banking.
49. ING Group
Dutch financial services corporation providing services in direct banking, retail banking, commercial banking, investment banking, asset management and insurance services.
50. Intesa Sanpaolo
Italy's largest banking group for market capitalisation and in second place for total assets.
51. Jefferies Group
US-based independent investment bank specialising in financial advisory services, capital markets, institutional brokerage, securities research and asset management.
52. JP Morgan
One of the most well-known investment banks and the largest bank in the US. Ranked as the 6th-largest bank in the world with assets of $2.5 trillion.
53. KBC Bank
Belgian universal bank focused on private clients and small- and medium-sized businesses. Becoming a major financial player in the European markets.
54. Keefe, Bruyette & Woods
Broker-dealer and boutique investment bank that specialises in the financial services sector. Its parent company is Stifel Group.
55. KeyCorp
One of the largest bank-based financial services companies in the US.
56. Lazard Asset Management
Large independent investment bank specialising in asset management, investment banking and other financial services for institutional clients.
57. Legg Mason
Global assets and financial services leader with a focus on asset management, equities and fixed income.
58. Lloyds Banking Group Plc
One of the 'Big Four' clearing banks in the UK, that has recently focused on accelerating the growth of its investment arm.
59. M&G Prudential
Formed from a merger of M&G Investments and Prudential, this is one of the leading groups in the UK & European savings and investment markets.
60. M&T Bank
US holding company that uses a community bank approach and provides services in banking, mortgages, loans and investments.
61. Macquarie Group
Australian financial services company and independent investment bank. It has two main groups: Macquarie Capital and Macquarie Asset Management.
62. Maybank
Malaysia's largest bank by total assets and market capitalisation; one of the largest banks in Southeast Asia.
63. Merrill
The wealth management division of Bank of America. Engages primarily in prime brokerage and security dealings.
64. Mirae Asset Group
Large investment bank and asset manager in South Korea. It has three key businesses – Mirae Asset Global Investments, Mirae Asset Daewoo and Mirae Asset Life Insurance.
65. Mitsubishi UFJ Financial Group (MUFG)
Japan's largest financial group and one of the world's largest bank holding companies, with assets of around $1.8 trillion.
66. Mizuho Financial Group
Japanese banking company offering a range of financial services including banking, trust management, securities and asset management.
67. Morgan Stanley
Global bank offering advice to governments, institutions and individuals in three areas: wealth management, institutional securities and investment management.
68. National Bank Financial Wealth Management (NBF)
A subsidiary of Canada's National Bank, providing customised wealth management options for individuals.
69. Natixis
French investment bank providing asset management as well as corporate and investment banking, and private equity.
70. NatWest Markets
Trading and investments arm of Royal Bank of Scotland (RBS), providing investment banking services and integrated financial solutions.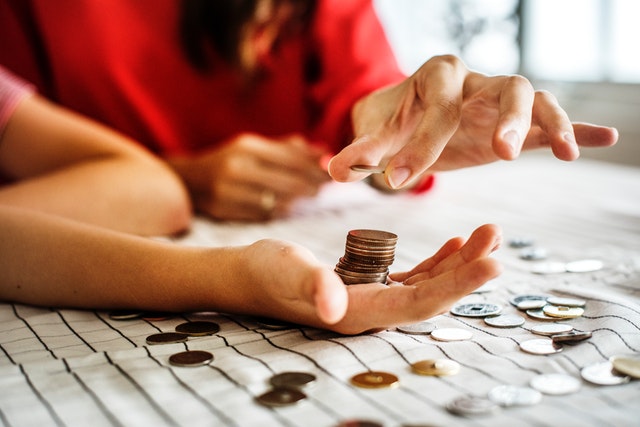 71. Neuberger Berman, LLC
Independent, employee-owned investment management firm specialising in equities, hedge fund portfolios, fixed income and private equity.
72. Nomura Securities
Provides capital raising solutions and advice in the private and public sector worldwide.
73. Nordea
The investment arm of Nordea bank, one of the largest financial groups in the Nordic countries. Offers a range of investment banking products and services.
74. Piper Jaffrey
Investment bank named by Forbes magazine to be one of America's 50 Most Trustworthy Financial Companies in 2015 and 2017, and was Investment Bank of the Year in 2014.
75. PJ Solomon
The first private independent investment bank that followed the culture and ethos of traditional investment banks. Now a leading advisory firm, with a partnership with Natixis.
76. PNC Financial Services Group
Industry leader for the middle market, providing services in wealth management, asset management, loan servicing, estate planning and information processing.
77. Punjab National Bank Investment Services Limited
A subsidiary of Punjab National Bank, which has the distinction of being the first Indian bank to have started solely with Indian capital and survived to the present day.
78. Qatalyst Partners
A technology-focused boutique investment bank that provides high-impact, strategic and financial advice; specialises in M&A.
79. RBC Capital Markets
A subsidiary of Royal Bank of Canada, providing services to institutional investors, asset managers, governments and corporations.
80. Rothschild & Co
Flagship investment bank of the Rothschild banking group in the UK. Provides services in private equity, restructuring, corporate banking, asset management and private banking.
81. Sandler O'Neill and Partners
Private investment bank providing a comprehensive consultancy and trading service in many fields including M&A, equity sales and trading, fixed income sales and trading, and capital markets.
82. Santander Corporate & Investment Banking
The largest bank in the Eurozone, with a full range of financial and advisory services, including global debt financing, global markets, corporate finance and transactions.
83. Sberbank CIB
The investment arm of the state-owned Russian bank, Sberbank, the largest bank in Russia and Eastern Europe. It provides corporate finance and investment banking services, documentary business, private equity, and trade operations with securities.
84. SBI
One of India's leading investment banks, providing a range of services such as capital markets, mergers and acquisitions, stressed assets resolution, and private equity.
85. Schroders
Global investment firm and world-class asset manager, helping intermediaries, institutions and individuals with their investments.
86. Scotiabank
The third-largest bank in Canada by deposits and market capitalisation, providing services in wealth management, as well as personal, commercial, corporate and investment banking.
87. Société Générale
French multinational investment bank. It is in the main financial markets of 40 countries and specialises in global finance and global markets.
88. Standard Bank
South Africa's biggest lender and financial services group, specialising in natural resources and complex cross-border environments in countries with rapidly growing economies.
89. Standard Chartered Bank
British multinational banking and financial services provider. Its primary markets are in Asia, Africa and the Middle East.
90. State Street Corporation
Finance provider with over 2.5trillionAUM.Thelargestcustodianbankintheworldwith31.62 trillion.
91. Steifel Group
Investment bank with strong industry experience providing strategic advice to family-owned businesses, entrepreneurs, private equity groups, and leading public and private corporations.
92. Stephen's Inc
Privately held investment bank and one of the largest independent financial services in the US.
93. Sumimoto Mitsui Banking Corporation
Large financial institution offering a broad range of financial services in securities, credit cards, leasing, investment, venture capital, mortgages and other credit-related businesses.
94. SunTrust Bank
Focused on individuals, families and institutions. BB&T recently acquired it – it in the biggest bank deal since the 2009 financial crisis – creating the sixth-largest US Lender.
95. TD Securities
The investment arm of Toronto-Dominion Bank Group which offers capital market services and advice to corporate, institutional and government clients.
96. UBS Group AG
Large Swiss investment bank and financial services company with over $3.2 trillion in AUM. UBS manages some of the largest amounts of private wealth in the world and is renowned for its secretive banking culture.
97. UniCredit S.p.A.
The result of the merger of several Italian banking groups; now considered a pan-European global banking and financial service firm.
98. US Bankcorp
Provides investment, mortgage, banking, trust and payment services for governments, businesses, financial institutions and individuals.
99. Wells Fargo
Specialises in wealth management. Despite being flagged by the Federal Reserve for misconduct, Wells Fargo is still one of the largest investment banks in the world.
100. William Blair & Company
Independent financial services company that is 100% employee-owned. It focuses on investment management, investment banking and private wealth management.
---