What Is a Letter of Transmittal?
Depending on the industry you work in, important documents are often passed between people and organizations.
A letter of transmittal is a cover letter that travels with these documents to ensure the recipient:
Understands the document they have received
Is aware of any further action they need to take
Knows who the document is from and why
A letter of transmittal also provides a record of a document's movements.
When Is a Letter of Transmittal Used?
Letters of transmittal should be used whenever you send a document.
Even if the document does not need an explanation, it is good practice to include a transmittal letter to create a line of communication and provide a record of delivery.
The letters can be used:
To explain any instructions regarding the document
When sending documents that require approval or reviewing
When a project produces unexpected outcomes
If a project needs delaying due to unforeseen challenges
When key information needs highlighting
If you need to explain why the document should be read
When deciding what the letter should include, consider:
What it is you are sending
Who you are sending it too
What that person already knows about the document
The most common example of a transmittal letter being used is when sending documents to people outside of your own organization.
Letters of transmittal are also required for:
Sensitive or confidential documents. The recipient needs to be aware that the document is for their eyes only before opening and reading it.

Financial reports. These reports can be complex. A letter of transmittal provides context and clarification.

Proposals. Sending a letter with your proposal gives the recipient a summary of the document and reminds them why they are receiving it.

Technical documents. A letter of transmittal is particularly important with technical documents as your recipient may not fully understand them. These types of documents can be complex; a small explanation can help contextualize them.
How to Write a Letter of Transmittal
Transmittal letters are formal letters. Using a standard business letter format:
Include both parties' details. Write your name and address, as well as the recipient's name, agency and address. Including all details ensures a clear record of anyone involved. Confidential records should only be read by those cleared too. Stating full details prevents the document from being read by the wrong person.

Introduce the document. State why you are sending the document and a general description of the contents. If this is the first time you are speaking with the recipient, take a sentence or two to explain who you are.

Explain further. Draw attention to critical parts of the document and anything that requires extra explanation. By the end of this paragraph, the recipient should have a clear understanding of who you are, what the document is and why they have received it.

Highlight any limitations of the document. If your document contains any sensitive material, explain to the recipient any security measures or limitations they need to abide by.

Notify the reader of any changes or concerns. If the document has been updated, briefly describe the changes. If there are parts you have concerns about, highlight those sections.

Clarify any actions the recipient needs to take, such as if they need to sign the document or respond by a certain deadline.

Include contact information. Tell the recipient how they can contact you should they need further clarification on anything in the document.

Write a conclusion. Use this section to thank the recipient for their time and cooperation.

Use a professional signature. Finish your letter with the appropriate salutation and your official signature. If it is a physical document, sign in ink. For electronic versions, upload a digital version of your signature or sign using a touchscreen or pad.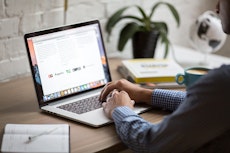 What Is a Letter of Transmittal?
Sender's Name
Address

Recipient's Name
Title
Organization
Address
Date

RE: Document name

Dear Mr/Ms First and Last Name

Introductory paragraph: Who you are and a general description of the document.

Second paragraph: Important details or clarification of the document. Any limitations or security measures.

Third paragraph: Additional notes, deadlines or further action the recipient needs to take.

Fourth paragraph: Contact information and polite thank you.

Sender's signature

Full Name
Jane Doe
Advertising Manager
XYZ Company
789 Street
City, State 12345

John Smith
Director of Advertising
ABC Company
123 Boulevard
City, State 54321

February 10th, 2022

RE: Q2 Final Reports

Dear Mr Smith,

My name is Jane. I have recently taken over the position of Advertising Manager from Andrew, and I hope to meet you in person soon. Accompanying this letter are the final financial reports for Q2. The report includes the data from all advertising campaigns completed in Q2. It also includes an analysis of key results and proposals for potential campaigns.

The analysis shows that our campaigns have been a success, particularly those that cover multiple platforms and are interactive. I'd also like to highlight that the ROI is 14% higher than in Q1. Using the analysis, my team has created four future proposals for your consideration, should you wish to remain with us.

The final page of the document is a form we require you to sign to confirm that you have received the report. Please sign at your earliest convenience and email a copy to receptionist@xyzcompany.com.

If you have any further questions or want me to provide further analysis, please reach out. My cell number is 555-555-5555, and my email is janedoe@xyzcompany.com.

Thank you for taking the time to read through the report and proposals. We hope to hear from you soon.

Sincerely,

[Signature]

Ms Jane Doe
Key Tips for Writing a Letter of Transmittal
When writing your letter of transmittal, consider the following:
Use a standard business format. Keep the letter professional and formal. Use simple designs so the content is clear.

Check the templates folder first. Some organizations have their own preferred transmittal letter template. Before writing your own, check with a manager or colleague to see if a template is available.

Keep the tone light. The format should indeed be business-like, but the tone of the letter can be lighter. Use your interpersonal skills and be friendly and welcoming.

Keep the letter brief. Only detail the important parts in your letter. It should not be more than one page. Your recipient will read the full document so there is no need to go into deep detail. Should they need any further clarification, you have given your contact details.

Check all the important information is there. Ensure you have explained the following:

Who you are
What the document is
Why they have received the document
What steps they need to take next
A way to contact you

Proofread before sending. Check your grammar and spelling alongside your formatting. A letter covered in mistakes could reduce the perceived value of the document and jeopardize the relations between your company and the receiver.

Check company policy. Before sending your document, check if anyone needs to sign off on the document or if any additional steps need taking. Once the document has been sent or emailed, you cannot call it back, so it must be done correctly the first time around.

Make an extra copy. You or your recipient might need an additional copy of the transmittal letter, as well as the document, sometime in the future. The extra copy can also be filed as a record of your communication or proof of delivery.

Send it with the document. This letter accompanies a document. Make sure both are sent and received together to avoid any confusion.
Final Thoughts
Letters of transmittal are useful documents. They:
Open up a channel of communication
Provide a detailed record of where a document has been
Detail who has had access to a document
Allow for further clarification and explanation of a document
They are official business letters, so it is essential you:
Follow the correct format
Include all the necessary information
Proofread before sending
If you are unsure about whether a transmittal letter is needed, the correct procedure for sending a document or if your letter is up to standard, ask a senior or more experienced colleague or manager.
It is better to get a second option from someone with experience, rather than make any mistakes.
---