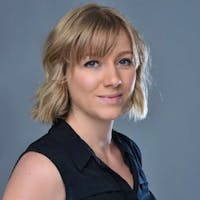 Author
Hayley Ashworth
Operating from Manchester, England, Hayley excels as a Community Building Copywriter, focusing on producing impactful content for those driven by a mission. Since December 2022, she's been steering Rogue Copy, delivering captivating blogs, newsletters, and email campaigns. Her expertise lies in encapsulating a brand's core message and inspiring communities to act.
With a passion for narrative, Hayley excels in conveying the stories of purpose-driven brands, ensuring they connect authentically with their audiences and encourage them to break free from the conventional. Her experience as a Community Coordinator with the Manchester City Girls Network has sharpened her ability to bring together women committed to defying norms and celebrating their uniqueness.
Ideal for start-up creators, advocates, and innovative entrepreneurs, Hayley's services are tailored to craft narratives that spark change and foster extraordinary connections. She champions the transformative power of storytelling and extends an invitation to all who wish to redefine the standard narrative.
WikiJob's Editorial Process
WikiJob employs experienced researchers, writers and subject matter experts to ensure articles are trustworthy, factually accurate and up-to-date.
Articles pass several reviews before they are published, and are frequently updated with the latest information. WikiJob makes money through advertising and affiliate links.
When you purchase a product promoted on our site, we may earn a commission. If you spot an inconsistency or something that isn't right, please let us know.
Articles By Hayley Ashworth