Top 13 NAS100 Brokers
All products and services featured are independently selected by WikiJob. When you make a purchase through links on this page, we may earn a commission.
eToro - the Top NAS100 Broker
67% of retail investor accounts lose money when trading CFDs with this provider. You should consider whether you can afford to take the high risk of losing your money.
What Is NAS100?
The Nasdaq 100 Index (NAS100) is a list of the 100 most actively traded companies on the Nasdaq stock exchange.
It includes non-financial companies from sectors such as technology, retail and healthcare.
Nasdaq stands for 'National Association of Securities Dealers Automatic Quotations' and is the largest stock exchange in the world.
Companies that regularly feature on the list include:
Adobe
Amazon
Apple
Facebook
Fox
Intel
Microsoft
Netflix
Tesla
Walgreens
To be included on the list, companies must publicly publish quarterly and yearly reports and maintain a daily trading volume of 200,000 shares.
The list is reviewed once a year.
All the companies listed on the NAS100 are traded with ETFs (exchange-traded funds) and CFDs (contracts for difference) during the hours of 9:30–16:00 (EST).
An ETF has the same value as the index because the ETF has shares in the index. This also allows the trader to buy individual shares.
CFDs have high leverage value and small trade margins. With a CFD, you do not own the share. Instead, you speculate on the rising and falling prices. Your income arises from your ability to predict the outcome correctly.
Why Trade on the NAS100?
CFD trading on the NAS100 has the following advantages:
It enables you to access a popular, growth-oriented index
It allows you to be part of a big company without having to own the shares
It maximizes the potential of your investment portfolio
There are a large number of regulated brokers from which to choose
You can speculate on the market movement due to the availability of extensive market analysis
You can choose to go long or short
It allows you to have a large amount of liquidity
Low-margin contracts mean you only need to make small investments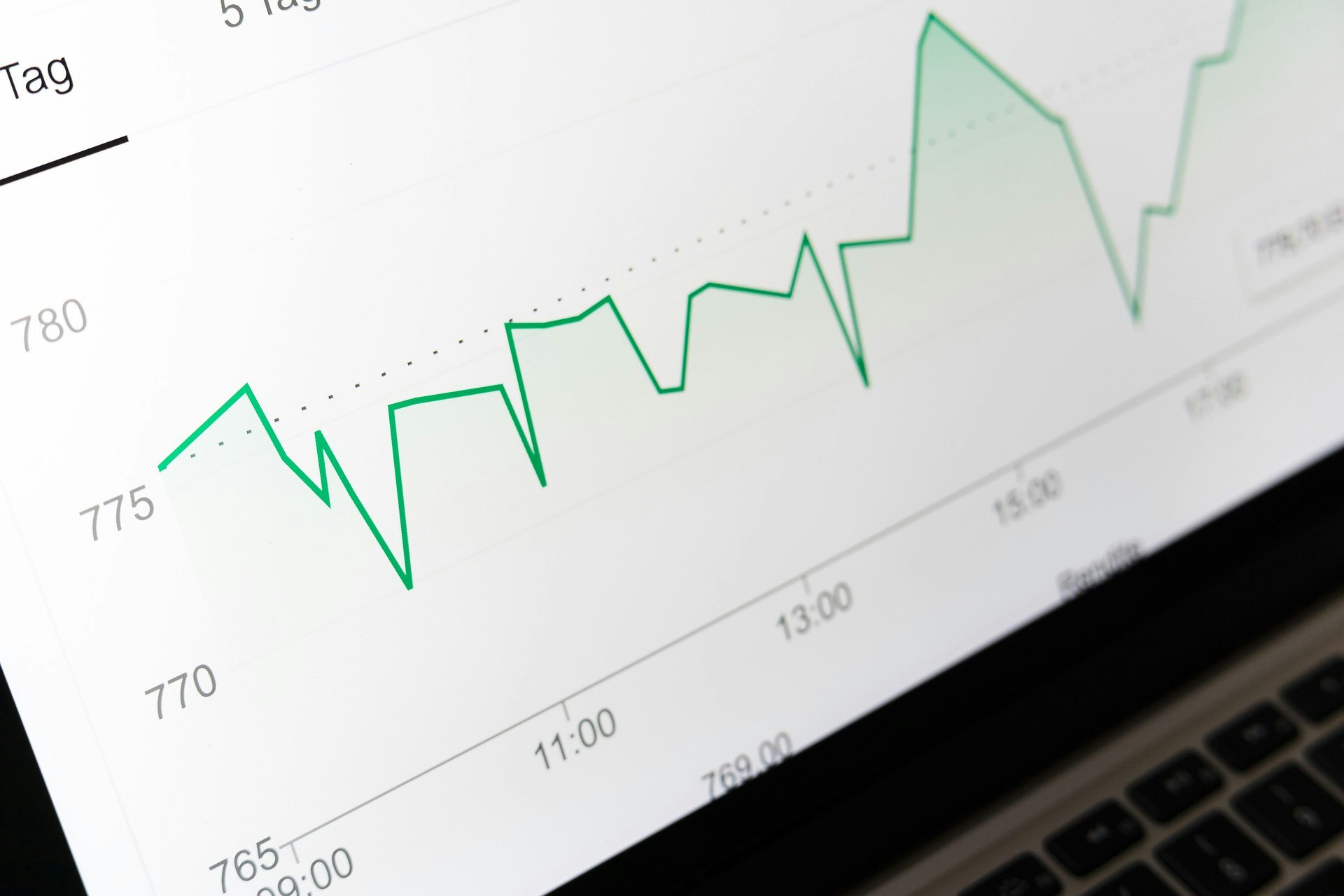 Top 10 NAS100 Brokers
Key Factors to Consider When Choosing a NAS100 Broker
Choosing a broker is not a simple process. You can't just search Google and pick the first one that comes up. It is something you need to research and understand.
The assumption is that you are considering trading because you want to make more money, prepare for the future or turn it into a career.
The right broker can help with that, but your cash needs to be in the right hands.
When choosing a broker for any trading:
Check where it is founded and regulated. What protection policies does it have?
Is it listed on any stock exchange?
How transparent is it with financial reporting?
What type of customer-service support do you need, and does the broker offer that?
How do the web, desktop and mobile platforms look and feel? Are they easy to use and understand?
What research tools are available?
How do the educational tools compare?
Are the minimum deposits and fees at a level you can work with, or would you be stretching yourself?
What do the reviews say? Check at least five different review sites for any hidden problems.
When looking for a broker specifically for NAS100 trading, you also need to consider whether it:
Has a minimum two-year history
Has a customer support team of at least 15 people
Falls under regulation – not all brokers are regulated by a US authority. You need to decide how important it is to you to have that regulator. Or are you satisfied with an overseas authority?
Can process withdrawals and deposits within three days
Trades in multiple countries – not only does this show its ability to grow and trade, but it opens up trading in different currencies. If English is not your first language, a broker with an international presence may have employees who speak your language.
Top 13 NAS100 Brokers
Best for: Social trading
eToro has a minimum deposit of $200 and offers average fees for CFD trading – 2.4 points.
It is regulated by multiple agencies worldwide and is considered one of the best trading platforms.
eToro's USP is its social trading function, which allows the user to copy another trader's trade. A useful tool for those who are new to trading or wanting to learn good trading habits.
The function also allows you to showcase your trading skills. If you are looking to establish yourself as a professional trader, this is the platform for you.
***67% of retail investor accounts lose money when trading CFDs with this provider.** You should consider whether you can afford to take the high risk of losing your money.*
Best for: Forex traders and customer service
This Australian broker specializes in forex but also offers CFDs.
There is no minimum deposit, and Pepperstone offers low CFD trading fees.
As a platform, it is customizable and easy to use.
Pepperstone offers trading ideas and some market analysis, but the research tools are basic compared with other platforms.
Educational tools include:
Demo account
Trading glossary
Wide range of videos and articles
Risk warning: Spread bets and CFDs are complex instruments and come with a high risk of losing money rapidly due to leverage. 76.6% of retail investor accounts lose money when trading spread bets and CFDs with this provider. You should consider whether you understand how spread bets and CFDs work and whether you can afford to take the high risk of losing your money.
With offices in London, Cyprus, Gibraltar, Belarus and Australia, Capital.com offers traders the opportunity to use award-winning AI technology to gain access to more than 3,800 markets.
The easy-to-use proprietary platform is available on the web, desktop and mobile, and you can trade indices, commodities, cryptocurrencies, shares and currency pairs with the best in technical indicators, charts and multiple order types at your fingertips.
In addition, the AI technology analyses your trading behaviour to help you make more powerful decisions.
Capital.com has no fees for traders – which means that you can deposit, withdraw and trade without commissions or costs. Capital.com make their money for the platform through the spread, which is like many other brokers.
The spread cost is completely transparent, with the costs incorporated into the quote, not as an additional cost.
There are three different accounts available, and the one you choose depends on the minimum deposit, which starts at just $20.
Standard accounts have a minimum deposit of up to $3,000
The Plus account is from $3,001 – $9,999
The Premium account is from $10,000
User experience is the same in all account types, so you will enjoy the same trading no matter what your deposit level.
One of the most impressive parts of the Capital.com offering, especially for beginners, is education. With a custom-built app called Investmate, users can set goals for their learning and the pace at which they want to learn – and have the trading knowledge that they need in their pocket.
30+ courses using varied learning materials are all in the application, to be used as and when they are needed.
You can also find a glossary, guides on different trading instruments and strategies – including how to trade using spread betting and margins.
The Capital.com trading platform is speedy, intuitive and simple, with a smooth interface and great customisation options, and with a demo account and premium research, education and trading experience it is an excellent choice of platform with minimal negatives.
76.72% of retail investor accounts lose money when trading CFDs with this provider. You should consider whether you can afford to take the high risk of losing your money.
Best for: Ease of use and user experience
Plus500 has one of the best mobile trading platforms, with the web version following close behind. There is no desktop app.
It trades only in CFDs, with fees sitting in line with industry averages.
There is 24/7 support with Whatsapp, email and a live chat function.
$100 minimum deposit is required, and there are inactivity charges.
Availability subject to regulations. 72% of retail CFD accounts lose money. You should consider whether you can afford to take the high risk of losing your money.
Moneta Markets was founded in 2009 and is regulated by ASIC and FCA. With Moneta Markets, users can trade forex as well as indices, commodities and share CFDs with just a $50 minimum deposit.
There are three trading accounts available, depending on whether you want to pay a commission and get tighter spreads or have the trading costs built into the spread. This means that True ECN accounts have a commission cost of $6 per lot, but spreads that start at 0 pips on Forex, while STP and Prime accounts have the fees built into the spread.
With Moneta Markets, traders can choose to use MetaTrader 4 and 5, as well as the proprietary WebTrader and AppTrader platforms (available for web and mobile use respectively).
MT4/5 are well known great platforms for traders with outstanding research, tools and algorithmic trading available.
The proprietary platform has a simple user interface. While that is great for beginners, there is not as much depth in the platform for those who are more advanced.
Trading tools are not integrated, and both the mobile and web app could do with some updating to be as reliable and usable as other proprietary platforms offered by similar brokers.
There is a demo account available, which allows traders to practice their strategies and work out how best to use all the functions of the platform.
The research on the platform is almost entirely third-party – other than the Moneta TV YouTube channel which has daily market briefings.
However, if you are using the MetaTrader suite there is a lot of research and analytics available through Trader Central, so the lack of in-house research on the Moneta Markets platform might not be too much of a problem.
There is an extensive Masters Course, which is a series of more than 100 videos that are suitable for beginners through to advanced traders, covering many topics and in different categories and they can be viewed and used completely independently.
The customer service on Moneta Markets is available 24/5, through email, phone and live chat.
Best for: Research tools
City Index was founded in 1983, so it has a long history of being safe and reliable.
It is regulated by top-tier agencies in the UK, Australia and Singapore. Its parent company is listed on the New York Stock Exchange.
The stock index CFD fees are average, while stock CFD fees are high.
Account opening takes around one day, with a minimum deposit of $100.
The desktop, web and mobile platforms are all easy to use, but the design needs updating.
City Index has incredible research tools and educational tools. The platform only trades in forex and CFDs, so the research is targeted for these trades.
Best for: Advanced research tools
CMC was founded in 1989, so it has a proven history of being safe and reliable.
It has research tools for beginners and advanced traders. There is detailed technical analysis, trading ideas, interactive charts and third-party news feeds.
There is no minimum deposit, but CFD fees are high.
CMC is one of the most transparent brokers when it comes to fees, making it easier for you to make accurate calculations; you won't get hit with an unexpected fee later on.
The web, desktop and mobile platforms have modern, customizable designs.
There is an extensive educational library with a glossary, articles and videos.
66% of Retail CFD or Spread Betting Accounts Lose Money.
Vantage FX was founded in 2008 to be a transparent forex broker and has grown to include 44 forex pairs and 290 CFDs (including cryptocurrency, shares, commodities and indices).
As a broker, Vantage FX is well-regarded and considered safe thanks to regulation by ASIC and the FCA.
Vantage FX offers access to the markets through the popular MT4 and MT5 platforms, and a feature-stuffed mobile app.
There are three account types:
Standard STP: Perfect for novices, this is a no-commission account that works across all trading instruments, with a minimum spread of 1.4 pips. The minimum deposit is $200.
Raw ECN: Designed for more experienced traders, this account charges commission at $3 per lot per side but the spreads start at 0.0 pips. The minimum deposit is $500.
Pro ECN: This is for professional, high-volume traders, and offers commission at $2 per lot per side, with spreads from 0.0 pips. The minimum deposit is $20,000.
Vantage FX is seen as a good, reliable broker that offers social and copy trading – without being prohibitively expensive in terms of non-trading costs or commission.
Vantage FX offers access to the most liquid stock exchange indices including NAS100. The spreads offered on NAS100 are on average $0.80 and can be as low as $0.40 during the UK/US sessions. Trading can be performed through the MT4 or MT5 account, with leverage up to 0:500 and just a $200 minimum deposit.
Best for: Funding and withdrawal options
Regulated in the UK, ETX trades in CFDs and forex.
The platform is easy to use and account registration is quick and straightforward, with a £100 (or the currency equivalent) minimum deposit needed.
ETX boasts excellent educational resources and decent customer service. While there is no live chat support, there is phone support with a quick response.
NAS100 trades in CFDs, which ETX offers. However, there are considerable fees for CFD trading.
Best for: Low forex trading fees
XTB's web, desktop and mobile trading platforms are all user-friendly with good customization.
They trade in forex and CFDs with generous forex fees but high CFD fees.
There is no minimum deposit, and account opening is quick and easy – some European countries require further verification.
Research and education tools are excellent, with a demo account to get you started and plenty of different learning products.
Having survived the last global recession, XTB is considered safe and reliable. It is also transparent with its financial statements.
Best for: Research and overall trading platform
Saxo is a global service provider, with each subsidiary being its own legal entity.
It has won awards for:
Best forex broker
Best trading platform in web, mobile and desktop
There is a minimum deposit of $600 and high CFD trading fees.
However, the research tools are exceptional with client recommendations and user-friendly, interactive charts.
The educational tools include:
Demo account
Webinars
General education videos
Platform tutorial videos
If you have the money, this is the platform for you.
Best for: All trading levels
Ten authorities regulate IG across the globe, including the US, UK, Singapore and Australia.
There is no minimum deposit, but both forex and CFD fees are high. However, non-trading fees are low.
There is no desktop platform, but the web and mobile versions have superb usability and customization.
Research tools include interactive charts and trading ideas, but they are only formatted for the English language.
IG educational tools are split into beginner, intermediate and advanced levels. There are:
Live sessions
A demo account
Platform tutorials
General educational videos
Customer service is average, with the live chat function often being offline.
Best for: All trading levels
RoboForex is one of the newest brokers on the market, established in 2009.
There have been several reports regarding the legitimacy of RoboForex. However, it is a regulated broker (CySEC) and uses the reliable trading platforms MetaTrader 4 and 5.
There is a minimum deposit of $1 and no commissions for CFD trades.
RoboForex has a good customer service department with email and phone support.
There is an educational library to help you familiarize yourself with trading and the software they use.
RoboForex has won many awards in Europe, including Best Global Forex 2019. However, it is only regulated in Cyprus and is not listed on any stock exchanges.
Final Thoughts
Trading from the NAS100 Index comes with some level of security as they are reputable companies with massive customer bases. However, all trading and investing carry risk.
For example, American Airlines was a regular on the NAS100, but the events of 2020 have caused the airline industry to crash.
Though the index has proven successful, the stock market is volatile, unpredictable and dependant on so many uncontrollable factors.
Before making any investments:
Decide on your short and long-term goals
Take the time to try out as many demo accounts as you can
Familiarize yourself with trading best practices, terminology and processes
Take advantage of all the educational tools
Never trade more than you can afford to lose
Listen to your intuition. If something doesn't feel right or seems too good to be true, take a step back
WikiJob does not provide tax, investment, or financial services and advice. The information is being presented without consideration of the investment objectives, risk tolerance, or financial circumstances of any specific investor and might not be suitable for all investors. Past performance is not indicative of future results. Investing involves risk including the possible loss of principal.
---