Schroders Application Process
All products and services featured are independently selected by WikiJob. When you register or purchase through links on this page, we may earn a commission.
Schroders is a British asset management company that was founded in 1804.
As a global investment manager, Schroders is responsible for almost £575 billion of assets across 37 locations in Europe, the Americas, Africa and the Middle East.
Schroders aims to be the employer of choice for the investment management sector, and this means that the support in body, mind and health as well as financially is important to the business.
Roles vary across the business, but the core business areas include:
Investment
Head office
Accounting and tax
Sales and marketing
Risk and compliance
Technology
According to Glassdoor the average salary for a graduate is about £40,000, while summer interns earn the equivalent of an almost £30,000 per year salary (pro-rata for the eight-week course).
This makes Schroders a tempting place to complete a graduate programme for students who are interested in investment and asset management.
Schroders Graduate Programme
The graduate programme at Schroders is aimed at students who are expecting to leave university with at least a 2:1 honours in any field.
Alongside the specific grade requirement, Schroders are particularly interested in graduates who are open-minded and hardworking as well as 'intellectually curious'.
Applications for most graduate programmes open in September for a start date the following September, although most positions are recruited for on a rolling basis, so when the quota is filled, the opportunity is closed.
Whichever graduate programme pathway a candidate follows, they can expect to gain an in-depth introduction to the industry, learn the Schroders way and complete the study needed for an Investment Management Certificate (IMC).
All graduates will have hands-on experience as soon as they join their first team, and over the two years of the graduate scheme they will also have continual expert training as well as support from their teammates and a dedicated mentor.
All graduates will have the opportunity to not only become certified in investment management but to work towards professional qualifications that are relevant to the chosen field.
Graduate programmes are available in London, Singapore, Hong Kong and Luxembourg.
Graduates can choose from the following pathways:
Investment, real estate, data insights and wealth management
Accounting and finance
Sales and marketing (known as distribution and product)
Technology
Risk and compliance
Schroders Internship and Placement Year Programmes
Internships
Internships are aimed at students who are about to begin their final year of university study, or who have completed an undergraduate course and are beginning a master's degree.
They are eight-week programmes that take place during the summer.
Internships are offered to students who are predicted to obtain at least a 2:1 in any subject, with an ambitious and willing approach to work and learning.
Interns need to be resilient and energetic, ready to get hands-on straight away.
Applications open in September for internships to begin the following summer.
During the internship programme, students can get access to learning opportunities as well as the opportunity to get hands-on with specific products.
Internships are a great way to meet people and network, and an excellent way to secure a job after graduation.
Summer interns can get stuck into the following areas:
Investment
Accounting and finance
Distribution and product
Technology
Placements
Schroders offers a year-long industrial placement that puts students in a role in the technology division.
This placement is offered to any student who is predicted a 2:1 or higher in a STEM (Science, Technology, Engineering and Maths) subject.
Similarly to an intern or even a graduate, Schroders is looking for students who are self-starters and willing to get stuck in – as well as having an interest and passion for programming, software and technology.
Recruitment for industrial placements also takes place in September, and the year begins in June typically.
There are two specific job areas that an industrial placement will be in, and you will get the opportunity to be immediately hands-on with the latest technology, systems, applications and platforms, as well as learn more about data modelling and analysis as well as software engineering.
The pathways in the technology sector are:
Distribution data technology
Development/software engineering
Traineeships and Apprenticeships
Traineeships
Traineeships are year-long fixed contract positions for school leavers, combining training and practical hands-on experience with a paid job from day one.
These traineeships are a great option for students who are taking a gap year or who want to explore whether the investment sector is the right fit.
Traineeship opportunities include:
Compliance/corporate governance
Wealth management
Audit
Investment
Operations
Sales and client services
Marketing
To be considered for a traineeship, the minimum educational standard is 96 UCAS points alongside ambition and willingness to learn and succeed.
Apprenticeships
Apprenticeships combine further training to achieve a specific qualification alongside a paid, permanent role as a member of the Schroders team.
Apprentices work from the central London offices, and although 80% of the time is spent working at Schroders, there are built-in study days and other learning requirements involved in an apprenticeship.
Much like the traineeship roles, the minimum entry requirements are at least 96 UCAS points and a self-starting style, alongside ambition and energy.
Apprentice roles are available in:
Technology
Finance/fund services
Operations
Risk
Schroders Application Process
Application
When you know what role you want to apply for, the first step is to fill out the application form.
You will need to provide contact details and upload a copy of your CV, as well as answer some simple questions in the provided free-text boxes.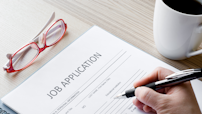 Schroders Application Process
The application form is the first chance you will have to impress the Schroders recruitment team, so make sure to think about the answers you are giving on the page.
You will only have 200 words or so to answer, so bear that in mind – and make sure that little spelling mistakes or grammatical errors don't let you down.
It is likely that you will be asked to expand on these answers later in the recruitment process, so you might want to take a note of them.
Online Assessments
If your application form and CV meet the requirements for the role, you will be invited to take a number of online assessments to test your aptitude, skill and personality.
These include:
These are not meant to be difficult in terms of content; but they are meant to put you under pressure and assess your inherent abilities.
The online assessments will vary depending on the role you are taking on, but the recruitment team will let you know beforehand what these will be, so you have an opportunity to practise.
Video Interview
The video interview is a variation of the typical first interview that is used in some other businesses; this is a pre-recorded question and answer session.
You will be given a series of questions to answer, and using the Aon cut-e platform, you will have two minutes to practise and then two minutes to record your answer.
Although this is not live, it is important that you treat it as if it were – your answers will be reviewed by a member of senior management.
The questions might be based around competency or previous experience and knowledge, and it is likely that they might reference information given on your application form.
Assessment Centre
The assessment centre is usually a whole-day affair based at a Schroders office, where a number of potential candidates will come together to complete exercises and be interviewed.
Throughout the day you can expect to complete one or more of the following activities:
Assessment centres are also a great opportunity for networking and meeting both senior staff and recent graduates.
Final Interview
The final interview stage is only part of the graduate programme application process, rather than for internships, apprenticeships or traineeships.
At the final interview, you will be discussing which scheme you are applying for with a member of the senior team that is involved in that business area.
You will get a chance to ask multiple questions and find out exactly what your graduate programme will entail.
It is likely that you will have to answer some more questions regarding your application, your experience and, more importantly, your plans and ambitions for the future – this will help you and your mentor to ensure that you are learning all you need to reach those career goals.
Top Tips for Applying to Schroders
Be Honest
All the way through the recruitment process at Schroders, you are likely to be asked about specific details from your CV and application form – so it is important to demonstrate your integrity from the beginning.
When you are applying to one of the starter programmes – like the apprenticeship or even the graduate programme – the recruitment team will not necessarily expect you to have role-relevant experience, but they will want to know details of situations where you have demonstrated competencies that they are looking for, like problem-solving and leadership.
Keep in mind the specific details of these situations so that you can expand on them when asked.
Do Research
Schroders has a list of useful resources for applicants to use to inform themselves about the wider world of finance, including news and developments.
Demonstrating knowledge about the Schroders brand, values and innovation is also important, so before every stage of the process make sure that you have visited the website, read news stories and are aware of the global financial situation.
This research will not only make sure you are more informed but might also provide some ideas for you to take forward as insightful questions to ask during the interviews.
Tips for the Video Interview
As this could be the first time you have done something like this during an application, there are a few things to consider.
Think about making a good impression. Although this isn't a live interview, your answers will be viewed by a member of the management team, so you want to ensure that you are dressed appropriately, and your background is free of distractions.
Make sure that your technology is working – webcam and audio – and take the opportunity to practise using the platform before you get started.
Look at the camera, not at the screen, and practise your answer before you film it so you can make sure you know what you are going to say and don't get confused.
Tips for the Assessment Centre
Although the other candidates at the assessment centre might not be in direct competition with you for a single role, it is important that you take any opportunity you are given to shine.
Ask insightful questions, don't be too shy to speak up in group situations and always give a good impression through active listening and positive body language.
Remember that collaboration in group projects means not everyone can lead, so show you are a team player.
Remember the Schroders Core Values
At every stage in the recruitment process, it is greatly beneficial to keep in mind what Schroders is looking for from its employees.
The five core values are:
Innovation
Teamwork
Excellence
Passion
Integrity
As you are interacting with both the recruitment team and other Schroders colleagues, it is important to demonstrate these core behaviours whenever you can – especially during interviews.
Final Thoughts
Schroders can offer a lifetime of opportunities to employees, and with a range of flexible policies and benefits – including cash bonuses for achievements – it is no surprise that competition for positions can be fierce.
Schroders has a thorough application process that aims to ensure high-quality candidates are put forward for roles, but the recruitment team are approachable for help throughout and want to see candidates succeed.
Graduates especially can gain so much from working at Schroders, including industry-recognised qualifications and certifications as well as a comparatively high starting salary.
---