Aldi Application Process & Interview Questions
All products and services featured are independently selected by WikiJob. When you register or purchase through links on this page, we may earn a commission.
Aldi is an award-winning retailer with a lucrative and competitive graduate scheme for its area manager positions.
Before beginning your application to the Graduate Area Manager Programme with Aldi, we recommend taking some time to read through this article to understand exactly what's involved in each stage of the process.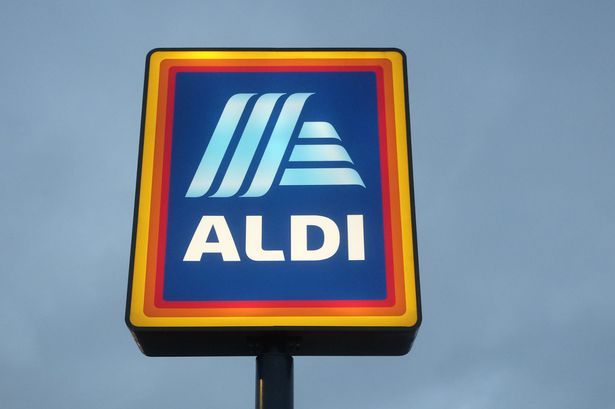 About Aldi
The first Aldi store opened in Germany in 1913, as a small grocery shop. The company has since expanded across Europe and now has 750 stores.
Aldi's UK company has 10 regions, with a head office, regional distribution centre and managing director for each one.
The company has become well respected for its products, winning the Grocer magazine's Grocer of the Year award in 2018.
Aldi's industrial placements and Graduate Area Manager Programme are also highly regarded, winning awards from The Times (number three in Top 100 Graduate Employers), Rate My Placement (Top 100 Undergraduate Employers 2018–19) and the National Undergraduate Employability Awards (Top 100 Undergraduate Employers 2019).
The Aldi Graduate Schemes
Aldi has several schemes suitable for undergraduates and graduates, including industrial placements and the Graduate Area Manager Programme.
The Graduate Area Manager Programme
The Graduate Area Manager Programme recruits around 100 area managers annually.
This competitive, challenging programme lasts two years, with further development opportunities after year two.
Aldi points out that many of the company's directors, including the current CEO, started as area managers.
In the first year, participants in Aldi's graduate scheme rotate around different areas of the business to understand how the company works. This includes:
Approximately three months working on the store floor
Two months of training in store management
A three-week cover period where you will be responsible for managing the whole store
You will also receive mentoring from a senior member of staff, attend workshops by Aldi experts in areas such as HR, and have training in a regional office to learn about the financial side of the business.
The last two parts of the first year include an assessment of your technical skills and leadership skills, followed by holiday cover for your area manager.
In year two, members of the graduate programme will spend most of their time:
Visiting stores
Receiving training to develop in their role
Learning about how to recruit and train new teams
Aldi, along with several former candidates, notes that this scheme is physically and mentally demanding.
You may be required to work weekends and evenings, particularly during your time in the retail part of the business. You may also be required to work 60 to 70 hours per week.
The Aldi graduate training programme benefits are significant, making it a lucrative option for new graduates.
You'll receive a £44,000 starting salary plus a fully financed Audi A4.
Alongside this, you get five weeks' holiday each year plus bank holidays, a pension scheme, private healthcare and access to Aldi's Health Cash Plan, which gives discounts on things like gym membership.
Because the benefits are some of the highest in the sector – comparable with entry positions in investment banking – the Aldi graduate application process is challenging and the requirements are high.
Other Aldi Schemes
Industrial Placements
Aldi offers industrial placements for undergraduate students about to finish the second year of their degree.
This is a year-long intensive training in either general management, corporate buying, logistics, ecommerce or IT.
If you are an undergraduate student, getting onto an industrial placement year with Aldi can be an excellent way to learn about the company and receive a good salary.
It will also put you in a good position to apply for a permanent role or graduate position with the organisation after your third year.
During your industrial placement year with Aldi, you'll receive a £25,000 salary and four weeks' holiday.
You'll need to be predicted a 2:1 to qualify for the scheme, have a driving licence and the right to work in the UK. For the general management placement, you will need access to a car.
Applications for the placements are open from 1st June to 30th April, but places often go quickly, so apply early.
Aldi mentions that it wants placement students to be brave, passionate and curious, interested in proving their worth, and able to handle intensive training and responsibility.
In the general management placement, you'll rotate across retail stores and head office teams, shadowing senior staff and learning about each area of the business.

For the ecommerce placement, Aldi wants you to be interested in what's happening in the world of digital. You'll learn about each element of the ecommerce process and be responsible for mini-projects.

The corporate buying placement takes place in Aldi's head office, where you'll experience all aspects of Aldi's product life-cycles, such as PR, marketing and corporate responsibility. Aldi notes it wants high-calibre, problem-solving students for these roles.

Finally, the IT placement will give you hands-on experience in the IT department of Aldi, working in a small and high-performing team. You don't need an IT degree to apply, but rather an interest in the area.
The application process for Aldi's industrial placements is the same as the process for the Graduate Area Manager Programme, with your final interview conducted by the managing director of your chosen area.
Apprenticeships
Aldi also has apprenticeship programmes suitable for individuals without any previous qualifications, or those with GCSEs in maths or English at grade C or above (or the equivalent).
There are three apprenticeship routes – Stores, Logistics and Drivers – and at the end of the three years, candidates can start a role as a permanent staff member.
What Qualifications and Skills Will You Need?
Aldi asks that all applicants to the Graduate Area Manager Programme have:
A 2:1 in any degree discipline
96 UCAS points or 63 Scottish Highers from top three A-levels, Scottish Highers or relevant qualifications
A UK driving licence
The right to work in the UK
The company doesn't require you to have business, retail or management experience, as training in this will be provided during your first year on the scheme.
The Aldi Personality
Aldi trains its graduates in a specific way, so that the business operates as effectively and cohesively as possible. Due to this, Aldi maintains what it calls 'quite a specific culture'.
To be in with a good chance of getting onto the graduate scheme, you should bear in mind that the organisation is looking for specific personality traits in its applicants.
Aldi is looking for candidates who are:
Ambitious, determined and strong-minded, as well as positive, proactive and fair

Able to work effectively in teams and adhere to logical business processes

Interested in finding more effective, simpler and better ways of doing things

Prepared to 'get stuck in' whatever the task

Customer-focused

Highly motivated, driven and focused
When to Apply for the Graduate Scheme
Unlike some other graduate schemes, Aldi recruits for the Area Manager Programme all year round. However, spaces are limited and tend to be filled very quickly, particularly in autumn when a new academic year starts.
Depending on the region to which you're applying and demand for those positions, application windows for the programme will open and close at different times.
If you apply to the Aldi graduate scheme and you're not successful, you must wait 12 months before applying again.
For these reasons, we recommend you practise each stage of the application process thoroughly, keep an eye on the Aldi website and apply for the scheme early – so you're in with the best possible chance of securing a place on the programme.
What Aldi Looks for in Your Application
As well as the qualifications and personality traits mentioned, Aldi will be looking for evidence of some further qualities which will be highlighted by the application process.
The role of area manager will require you to work with people from all different backgrounds, so Aldi is looking for candidates with excellent people management and leadership skills who are outgoing, confident and ambitious.
A motivated work ethic is important, as the graduate scheme can involve long hours and demanding work.
The organisation also wants to make sure you understand the role, the company and the market, so make sure to prepare for this by doing your research before the application process begins.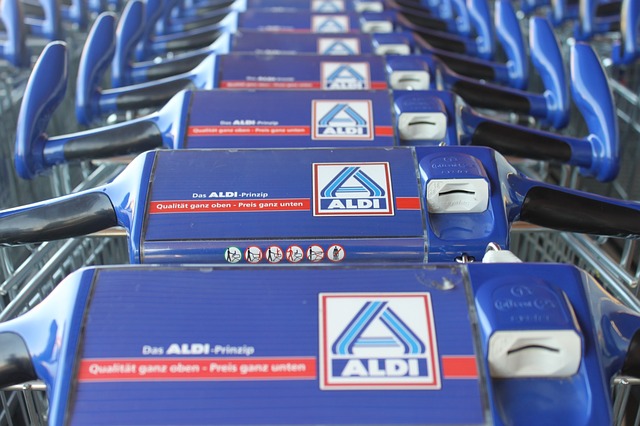 The Application Process
There are five stages you must complete if you want to join the Aldi graduate scheme or industrial placement programmes.
Online Application
Online Psychometric Tests
A Video Application
Group Assessment Day
Final Interview
1. Online Application
The first stage of the Graduate Area Manager Programme is an online application, which Aldi will use to assess your basic skills and qualifications.
You must first select the region you wish to apply to and the specific 'route' (if you are applying for an industrial placement). Then you add information about your educational history, jobs and any other experience.
Bear in mind applications for the graduate scheme are open all year round – but depending on the number of spaces and the competition, your chosen region may not be available. For this reason, we recommend you apply as early as possible.
Even if you provide a separate CV, make sure to answer each question on the online application in full; do not ask the reader to 'refer to CV' or a similar phrase.
Part of the selection process will be based on your ability to answer the specific questions on the application form concisely and effectively, so be sure to do this.
You may be asked questions about your motivation for applying to the graduate scheme. Think carefully before answering this question. Avoid mentioning benefits or salary.
Instead, concentrate on what you want to learn from working at Aldi – and what you believe you can bring to the organisation.
You may also be asked to write about your degree with a broad, open-ended question, such as 'Provide details about your educational experience'. Where you can, link your degree experience to the attributes Aldi is looking for.
For example, explain how specific modules in your undergraduate course enhanced your ability to work under pressure, or how your extra-curricular activities developed your teamwork skills. This will help the assessors at Aldi understand how your experience makes you a good fit for the graduate scheme.
If you have retail, business, management or leadership experience, make sure to highlight this in your application. The role of area manager will require that you lead diverse groups of people in a fast-paced retail environment, so pointing out your existing skills in this area will show you're an excellent candidate for the role.
2. Online Psychometric Tests
The second stage of the application process for the Aldi graduate scheme is a series of online psychometric tests.
The psychometric tests are provided by Saville Consulting and may include numerical reasoning, logical reasoning and verbal reasoning tests.
Each of these tests helps Aldi to understand whether you have the appropriate skills it wants in its graduate area managers.
The numerical reasoning tests will include maths problems at around GCSE level, but will require you to solve them in a short time frame. This can cause you to feel under pressure so we recommend you prepare by practising timed numerical tests.

In the logical reasoning tests, you will be given a series of shapes that contain multiple patterns. Each of the shapes will be slightly different and form a sequence. You will need to select the next shape in the logical sequence from a multiple-choice selection. Be aware that each logical sequence has more than one changing element, so check your answer carefully.

Aldi's verbal reasoning test will ask you to read a passage of information and answer a series of questions about the text, with either 'true', 'false' or 'cannot say'. It's important you answer these questions based only on the information provided in the passage, not based on your existing or assumed knowledge. This is because the verbal reasoning test is designed to evaluate your ability to find out information from what's in front of you, and avoid making assumptions.
3. Video Application
If you are successful, you'll move through to the next stage of the Aldi graduate scheme application process. You will be invited to record and upload a five-minute-long video, called 'Who am I?'.
In this video interview, Aldi is looking at your presentation skills, charisma and personality, as well as your motivations and ambitions.
In your role as area manager, you'll be required to encourage teamwork from people with different backgrounds as well as getting them to fulfil challenging targets.
This video is a good way for Aldi to test whether you have the leadership and 'people skills' to do that, by evaluating how you present yourself and your ideas.
Because this is a video that you will record on your smartphone, you have the opportunity to practise before you submit the final version.
These tips may help:
Take the time to get comfortable on camera so when you do finally hit record, you'll feel as relaxed and confident as possible.

Five minutes isn't a lot of time to show the best side of yourself, so prepare some notes to help you cover the key points you wish to convey.

Consider what Aldi is looking for in its applicants: ambition, determination, leadership, a strong work ethic, etc. Rather than telling your life story chronologically, select some examples from your experience which highlight these attributes and build a five-minute script around them.

The assessors from Aldi will be looking at your body language and listening to your tone, as well as noting down what you are saying. Make sure to look straight at the camera, speak clearly and avoid fidgeting.

As with any video interview, make sure to wear appropriate clothing when you record your video – formal business wear like a suit or matching separates is a good choice.

Choose a neutral background where there aren't visual or aural distractions, making sure it's clean and tidy before you start recording.

Make sure you have a strong ending to your video. It's very easy to trail off when you run out of things to say.
If you are successful after the recruitment team at Aldi have assessed your video application, you will be invited to attend a group assessment day at the Aldi Academy in Bolton.
This will take around three to four hours, and will include 10 to 12 other candidates. You should note that Aldi does not pay expenses for you to attend the assessment day.
The assessment day will include:
A short introduction from the managing director
An individual presentation
Group exercise
Aptitude tests
A Q&Q session with senior Aldi team members
Listen carefully during the introduction, making notes if appropriate. This will help you during the Q&A session at the end of the day.
As with any assessment centre, remember you are being evaluated from the moment you walk in to the moment you walk out.
Dress appropriately, pay attention and remember to show your best side, whether you're talking to Aldi assessors or the other candidates.
Individual Presentation
On the assessment day, you will be asked to prepare a two-minute presentation on something personally interesting to you.
You will be given approximately three minutes to prepare and will then deliver the presentation to a senior Aldi representative. You may also be presenting to the other candidates, depending on the structure of the day.
While this can feel like a daunting and spontaneous task, you can prepare for it. Your pre-recorded video interview is a good way to get comfortable talking about yourself, so use those same techniques during your two-minute presentation.
Think carefully about what you'd like to talk about during your presentation. Although it should be interesting to you, it should also be relevant to the role you're applying for, and showcase your skills and abilities.
Some of the things that might be a good choice to talk about are:
Membership of a sports team or society
Volunteering, placements or interning you have done
A hobby you have excelled in
Take time to structure your interview presentation clearly, thinking about what you would like the assessors to remember about you.
Speak clearly and concisely – it's better to say less than it is to take up too much time.
As with the video interview, having a strong ending is useful as it can make you more memorable to the assessors.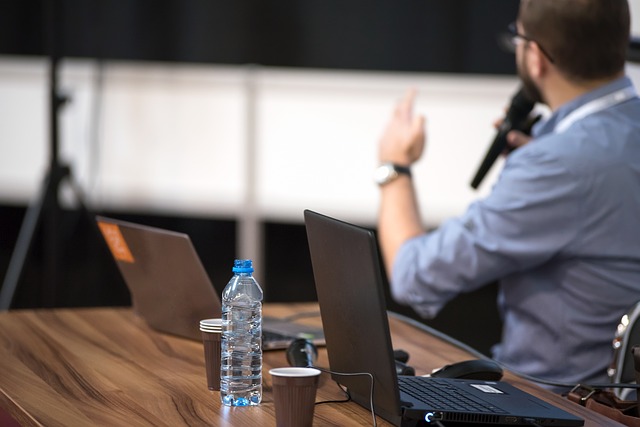 Group Exercise
Next is a timed group exercise with other candidates.
This exercise will likely be focused on an imaginary high-pressure situation, such as going on an Arctic mission or surviving a plane crash. You will be presented with a list of items or asked to generate your own, then you will be asked to prioritise which items you will save or take with you.
These imagined situations are designed to test your ability to think under pressure. The prioritisation task is to see how you make difficult choices within a group setting.
The Aldi assessors are not necessarily looking for the 'right' answer but, rather, how you and your group decide on those answers.
The assessors will also be evaluating how you work in a team and your communication and listening skills, alongside your leadership qualities – whether you can delegate, manage time, consider other people's opinions and make decisions.
At the end of the exercise, you may be asked to provide reasons for your choices. Be prepared to discuss your ideas openly and listen to feedback from the assessors and other candidates.
Aptitude Tests
After the group exercise, you will be required to take verbal and numerical aptitude tests similar to the psychometric tests you completed during the second stage of the application process.
These tests contain problems that are at a GCSE level in maths and English. However, they are timed and you will have only a few minutes to complete each one.
Some previous applicants to the scheme have noted the Aldi assessors seem more interested in how you deal with taking the test than whether you get all the answers right.
The Graduate Area Manager Programme is a high-pressure scheme where you may be required to work to tight timescales and solve difficult problems. As such, these aptitude tests are a good way for the company to evaluate your ability to do that.
Try to remain calm when completing the tests, focus on each question and complete it to the best of your ability. Remember that this is only one part of the whole application process.
Q&A Session
Finally, you and the other candidates will be asked to join a question-and-answer session with a senior Aldi staff member.
This is an excellent opportunity to ask questions that highlight your interest in the programme, and set you apart from other candidates.
Because Aldi is clear on the benefits of the area manager graduate scheme and the hours and effort that are required, we recommend not asking about these.
Instead, use the opportunity to ask more personal questions which show you understand the company and the retail environment. For example:
What's a typical day like in the area manager role?
What's the biggest challenge about working for a business that's growing so fast?
What are Aldi's ambitions for the next ten years?
You could also ask questions which connect topical events or retail news with the company, by researching what's happening nationally and globally before you attend the assessment day.
For example, you might like to ask how Brexit will affect how Aldi operates. Or how the company's relationship with farmers in the EU and UK will change over the next few years.
For each question you ask, be prepared to answer it yourself – as you may be asked what your opinion is.
Thinking ahead and preparing some pertinent questions – and answers – before the assessment day will help you stand out.
5. Final Interview
The final stage in the application process is an interview with the regional managing director at the regional distribution centre to which you applied.
If you are successful in getting onto the Graduate Area Manager Programme, you'll be working closely with the regional managing director. Therefore it's important you make a good impression.
This one-to-one interview will last around thirty minutes and will focus on personal questions as well as those which demonstrate your competency.
Try and think of a few examples from your experience that showcase the skills Aldi is looking for: leadership, motivation, ambition and a strong work ethic.
You are likely to be asked some of the following questions:
What do you think this role will entail?
What do you think you'll find hardest about the role?
Describe a good day at work
What makes a good/bad boss?
Are you ambitious?
What do you ultimately want to achieve?
Why did you choose the degree you did?
There is likely to be quite a bit of time put aside for you to ask questions so prepare these in advance. You can use some of the questions you thought of for the assessment day as a starting point, and take inspiration from our article on good questions to ask your interviewer.
Remember to dress smartly and appropriately for this interview, as you want to make a good impression.
Our article on general interview tips has plenty of advice for helping you make the most of this final stage.
Receiving an Offer
If you successfully complete all the stages of the Aldi graduate scheme process, you'll be offered a place on the Graduate Area Manager Programme.
As Aldi recruits all year round, you may start working with them relatively soon after receiving your offer, depending on the area to which you have applied and the number of individuals who have submitted an application.
Summary
Due to the comprehensive benefits and training Aldi's Graduate Area Manager Programme offers, the application process is rigorous and competition is high.
Aldi is most interested in ambitious, motivated individuals who can effectively lead a team and get stuck in, so keep this as your focus at each recruitment stage.
Take time to research the company, read through its graduate recruitment web pages, watch the case studies of former Graduate Area Manager Programme candidates and understand the business so you are prepared as possible for the application process.
We also recommend practising aptitude tests before you apply so you feel comfortable and confident completing them, even within a short time frame.
---