British American Tobacco Recruitment Process
What Is BAT?
British American Tobacco is a British company that manufactures and sells cigarettes, tobacco and other nicotine products. BAT is responsible for leading cigarette brands like Dunhill, Lucky Strike, Pall Mall and others.
In 2019, it was the largest tobacco company in the world in terms of revenue.
British American Tobacco (BAT)'s current aim is to 'build a better tomorrow' by reducing the health impact of the business by taking up new technologies and scientifically developing a wide range of products with less risk to health than smoking.
BAT aims to lead the way in what is collectively known as the 'reduced-risk products' – vapour, tobacco heaters and oral products, such as nicotine pouches and snuff – to offer adults the option to have less risky ways of enjoying its products.
BAT is a global business with headquarters in London; it has more than 55,000 employees across 180 countries on all continents (except Antarctica).
What Does BAT Offer?
As a company going through a dramatic transformation, job roles are evolving and growing to deliver the company's mission of providing less risky choices in products.
This transformation means investment into research and development, looking for inspirational and innovative technologies or science and finding the best staff who can work in a challenging and changing environment.
BAT offers its employees a range of benefits and a competitive salary package.
This package includes a yearly salary review, pension, flexible benefits and long and short-term incentives.
Wellbeing is an important part of the employee experience, with initiatives to help with physical, mental and financial health, including discounted gym membership, an employee assistance program and access to financial advice.
Flexible working has always been an important part of the culture at BAT.
What Is BAT Looking for in Experienced Hires and Graduates?
As the business transforms, new hires in both graduate and experienced roles need to be ambitious, courageous and resilient.
The workplace is under constant change and growth – making it an exciting place to work if you are adaptable and up for new challenges.
As part of its recruitment process, the company is interested in finding applicants who can match its values:
Bold
Fast
Empowered
Diverse
Responsible
Its ideal candidate can innovate and create solutions.
The key to being part of this is having a good range of soft skills – these can be the difference between job success and failure.
What Areas Can You Work In?
Several business areas are integral to the operation of the business. Below, the different departments are explored, with a focus on what graduates will need to get in and what they will get out of it.
Marketing
In the marketing department, roles as diverse as social media and e-commerce go hand-in-hand with strategic planning – and as a graduate in the marketing department, you will have the opportunity to jump straight in and get involved.
Graduates preferably need a business administration or marketing university degree or equivalent.
They should also have less than three years of relevant experience or an internship.
Finance
In the finance division, graduates can start by building commercial experience in an end market before focusing on one of many different areas like corporate finance, audit, mergers and acquisitions or treasury.
To be successful when applying to a finance graduate role, a graduate needs a degree in business, accounting or something similar. They should also have a maximum of two years relevant experience.
These roles require strong skills in communication, teamwork and negotiation.
Operations
Operations graduates work with the factories that produce traditional tobacco products and the new technologies on the market.
This 18-month fast track programme gives graduates an understanding of how the supply chain works with production, quality assurance and engineering to ensure that supply can beat demand.
Operations graduates must display strong leadership and analytical skills.
This programme does not need a specific degree but it does require a university degree completed within the last three years.
Research and Development
The science behind the business and the new technologies encompasses molecular biology, toxicology and chemistry.
The main base for R&D is in Southampton, with other labs around the world supporting innovation and development.
For graduates here, the emphasis is on making a difference – so a degree in a science-related subject will help you push the boundaries and find new ways for BAT to meet customer demand.
R&D is where much of the current transformative investment is going, so it is an exciting time to be involved.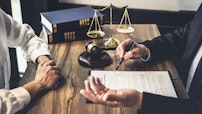 British American Tobacco (BAT) Recruitment Process: Graduate vs Experienced Hire
Legal and External Affairs
The Legal & External Affairs Graduate Scheme is an 18-month programme that teaches the fundamentals through a field-based commercial role.
It is a fast-paced sector of the business with a lot to learn and requires leadership and critical thinking skills.
Applicants need a degree in any subject, whether they are fresh graduates or about to graduate.
HR
This 18-month programme is designed to take graduates and turn them into managers.
When working in BAT's HR department, graduates will gain international exposure to industrial relations and rewards, and multiple aspects of the business, including talent acquisition and management.
Graduates with a degree in human resources, sociology, business or a related subject who are both ambitious and analytical with great leadership skills can apply for a place on the Global Graduate HR Scheme.
Digital Business Solutions
Digital transformation is part of the changes happening at BAT, making its technological framework very important.
Implementing different cutting-edge technologies throughout the business to create new products and improve the range for the consumer means that its digital strategists need to be ahead of the curve.
For graduates interested in the digital business solutions stream, a degree in computer science, IT, engineering or a similar field is a prerequisite, with a maximum of three years of relevant experience, alongside leadership qualities and analytical skills.
The Recruitment Process Step by Step Guide
Application Form
Both graduates and experienced hires will need to fill in an application form to go alongside their CV.
The form will likely contain questions about why you have applied for the role, alongside space for you to share your skills and experience.
This takes a similar role to a cover letter.
Make sure your CV is concise and relevant, and that you have included the competencies, skills and qualifications asked for in the job description.
Aptitude Tests
It will be mostly graduates who have to take aptitude tests during their application; however, some experienced hires will be required to take them as part of the BAT recruitment process as well.
BAT has recently moved to use pymetrics as its screening assessment. This is a type of gamified assessment.
The pymetrics assessment is a truly blind assessment of your strengths and weaknesses based on your responses and reactions to a game-based environment.
You can take the assessment on a tablet, mobile phone or computer.
While you are playing, pymetrics collects thousands of data points about your skills, aptitudes, personality traits and workplace behaviours.
There are several games to be played, and the total test time is just 30 minutes.
The blend of AI and behavioural science used by pymetrics gives a clear picture of who you are at work, making it an effective, and above all, fair assessment tool.
There is no particular preparation that needs to be done for this type of assessment; if you have ever played with a 'brain training' app, you will find it similar in some ways.
The pymetrics gamified aptitude test has replaced the numerical, verbal and situational judgement tests that were used before alongside culture and personality questionnaires.
This means that instead of sitting several tests, candidates can complete just one and give the recruitment team all they need to know.
Screening Interview
The screening interview is often the first time you will get to speak to a member of the recruitment team in person, and they are conducted in one of two ways.
Graduates are likely to be asked to a recorded video interview, where they will have to video their responses to a handful of questions. The recruitment team then review the videos.
It is important to treat the video interview like a face-to-face interview; dress well, speak clearly and be prepared.
Make sure that the lighting is good, that the camera you are using is working correctly and take advantage of answering the practice questions to make sure that you can be heard and seen.
Experienced hires are more likely to be called to a live telephone interview, to ask questions based on your experience and qualifications on your CV.
Telephone interviews should be a two-way street of information. You should be able to provide examples of your competencies, but also be prepared to ask your own questions.
Whether an experienced hire or a graduate, expect to be asked about your experience at university or in the workplace and to provide detailed examples of competencies related to the qualities listed above.
Face-to-Face Interview
The face-to-face interview is used in both experienced hire and graduate recruitment.
For graduates, it is likely to be just one interview, whereas experienced candidates might have several, with different colleagues from HR, recruitment and even managers of the team you have applied to.
In the face-to-face interview, you will face questions on a range of subjects – but there will be a real emphasis on the leadership qualities that BAT is looking for.
To prepare, come up with examples where you demonstrated that you could make fast decisions and take responsibility. Take the time to set them out in a logical way so that you can recount them easily under stress.
You might want to use the STAR mnemonic to help here, as it helps you tell the story with all the important sections included. STAR stands for Situation, Task, Action, Result.
This is another opportunity for you to ask questions – and you can impress the interviewer with the level of research that you have completed into the role if you ask the right ones.
Instead of asking about discounted gym membership, mention something that has been in the news recently or ask about something regarding BAT's development.
Assessment Centre
The assessment centre is usually only for graduate roles and is used to assess several skills in person.
Candidates attend a day at one of the offices and take part in a few activities and exercises to demonstrate their teamwork, initiative and leadership skills.
Graduates can expect to take part in group activities, case studies and solo exercises, including presentations and taking questions.
In some cases, there might be another interview. This one will be with the head of the department that you have applied for.
They will likely ask questions about the decisions you have made during the tasks – this is not to trick you, but to understand your motivations and how you got to that conclusion.
Throughout the assessment centre, remember that you are consistently being reviewed, so you need to demonstrate that you are a good leader and a good listener.
You can showcase your knowledge and research to help others make decisions and make use of your conflict resolution skills if your group discussions become a bit heated.
Final Thoughts
British American Tobacco is setting lofty goals for transforming its business, so if you believe that you will thrive in a fast-paced, competitive business that is all about change and growth, then working there might be just the thing for you.
With a wide range of opportunities across several different business areas, there is something for almost every experienced hire and graduate – if you can keep up.
---