Lidl Application Process & Interview Questions
All products and services featured are independently selected by WikiJob. When you register or purchase through links on this page, we may earn a commission.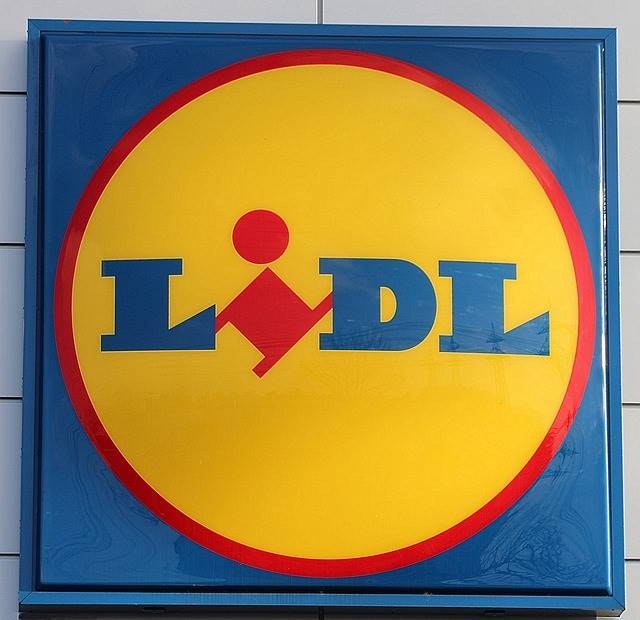 Lidl Application Process & Interview Questions
General Advice for Applying to Lidl's Graduate Schemes
As with applications to any company, you should spend time researching the organisation beforehand. Take some time to read about Lidl's history and future plans, the type of roles it offers in its graduate schemes, and what the organisational culture is like.
You can find out lots of information about Lidl and the careers it offers on its website and recruitment pages. You could also visit one of its stores to understand what working there is like.
There are several different stages involved in applying for a graduate scheme at Lidl, and we recommend practising each element of the process before you start applying.
For example, you could practise your face-to-face interview techniques with a friend, or take some practice numerical or verbal reasoning aptitude tests.
It's also important you read through all the relevant documents before applying. This includes the role specification and your own CV, as you will be asked several questions during your application about the information contained in these.
We recommend you prepare a list of questions for each stage of the process where you have the opportunity to ask them; for example, at the assessment centre group interview or during your telephone interview.
All this will help you feel more prepared and relaxed at each stage of your application.
About Lidl
Lidl's first store in the UK opened in 1994. Since then, it has expanded to over 700 stores across 13 regions, and employs over 300,000 people across the whole company.
Because of its rapid rate of growth, Lidl recruits around 9,000 people each year.
Many of its senior staff progress through the company after starting in graduate schemes: in 2015, the Guardian reported that there were 600 graduates in management roles at Lidl and even the former UK CEO of the company started in a graduate role.
This means that there are plenty of career opportunities for the right graduates within the organisation – and that competition is strong for the graduate schemes.
For example, in a video from 2012, an HR team member from Lidl Ireland reported that the organisation whittled potential graduate employees down from 300 to just over 60 after the assessment centre stage of the process.
Lidl has a strong sustainability and CSR policy: it has partnered with the NSPCC and Keep Britain Tidy, developed its own food redistribution programme, recycles over 90% of its waste, and two-thirds of its product range comes from UK suppliers.
The Lidl Graduate Schemes
There are three graduate schemes within Lidl and one placement scheme.
What all the schemes have in common is that they are designed to give graduates a good understanding of all areas of the organisation, from logistics and retail to sales and head office.
This means that when you complete the scheme and move into a management role, you will have a comprehensive understanding of how the business works, what different tasks people do and what it takes to manage people in different areas.
It also means that it's likely you will be expected to work within multiple teams and locations during the graduate scheme.
Lidl makes it clear that there is no guaranteed job at the end of the graduate scheme, although all their graduate schemes are paid. At the end of your scheme, there will be flexibility in the role and location that you may have in the company.
Included in the graduate scheme is a company car, 30 days holiday including Bank Holidays, and a contribution-based pension scheme.
Below we delve into more detail on each of the graduate schemes offered by Lidl.
Retail Graduate Management Programme
The Retail Graduate Management Programme at Lidl is a two-year scheme.
During the first year, you work in all areas of the business to gain a good overview of the organisation – this is called a rotational scheme.
In the second year, you specialise in either sales, logistics or supply chain.
In year one, you will be working across retail stores, warehouses and regional offices in every role.
This includes:
Sales assistant, shift manager and deputy store manager;
Goods in, selection, goods out and desk clerk in the warehouse;
Supply chain assortment, promotions and freshness in regional offices.
You can then choose in which area you would like to specialise. You will spend the second year of your graduate scheme in this area.
Alongside this, the graduate programme will provide training to develop your leadership skills and soft skills, such as communication and delegation.
This Lidl graduate scheme can lead to store manager and assistant team manager roles.
Buying Graduate Management Programme
The Buying Graduate Management Programme at Lidl is a two-year programme where you have opportunities to learn about all aspects of the buying process, as well as spending time on an international placement.
In the first year, you will work in the retail part of the business with regional distribution, warehouse, supply chain and administration teams to understand how these departments work.
You then move to head office, working in the marketing, quality assurance, finance, supply chain and logistics teams. You are also able to shadow a buying manager during this period.
During year one, you'll do an international three-day placement, where you'll meet other junior buyers from across the organisation and receive specialised training.
In the second year of the scheme, you will specialise in a specific product area and be given the responsibility of a product category of your own. You will also receive training in managerial and leadership skills.
This scheme is only available in London and Livingstone,  where Lidl's head office and secondary office are located.
Head Office Graduate Management Programme
The Head Office Graduate Management Programme is an 18-month programme centred around Lidl's head office in Wimbledon, London.
Each head office department has different requirements for graduates, but every member of this scheme will begin by spending time training in-store and in distribution centres to understand how the company operates.
After this training, you'll join a team at Lidl's head office, such as HR, logistics, procurement or advertising and marketing.
Over the 18 months of the scheme, you will receive a structured training plan which suits the specific role you are working towards, including on-the-job training and management mentoring.
Each of the training plans on the Head Office Graduate Management Programme is tailored to a specific department in Lidl's head office, so it will be slightly different depending on which role you apply for.
Retail Placement Programme
Lidl also has a Retail Placement Programme that you can undertake between years three and four of your undergraduate degree.
This paid placement is 48 weeks long and gives you a comprehensive view of the business, through working at a regional operations centre and in Lidl's head office.
The placement has a rotational structure, like the Retail Graduate Management Programme, so you will be working in lots of different areas:
18 weeks in sales or logistics
12 weeks in administration or supply chain regional specialist training
Two weeks running your own regional project
Two weeks in head office
14 weeks of in-depth training in sales or logistics
Direct Graduate Opportunities
Lidl also has graduate head-office roles to which you can apply directly.
You will receive a structured training plan as part of this role. The application process may be different from one of their graduate programmes, as you are applying direct for a specific role.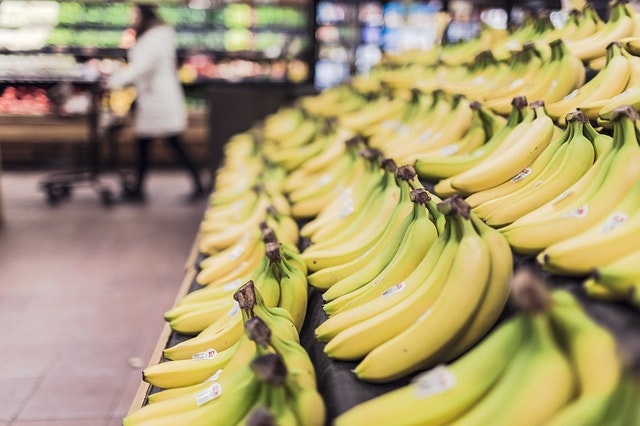 Lidl Application Process & Interview Questions
What Lidl Is Looking for in Its Graduates
Competition is high for the Lidl graduate programmes. The good news is that the organisation is very clear about the sort of attitudes, skills and abilities it is looking for in its graduate employees.
The Four Key Lidl Strengths
The company has four key strengths that it wants all its graduate staff to have:
Happy to lead – You are naturally positive and able to lead others effectively.
Performance-focused – You are driven by results and achieving targets.
Solutions-focused – You look to solve problems and can prioritise tasks well.
Team player – You are a people person and can bring a team together.
Before applying to a Lidl graduate programme, spend some time thinking about how your experience at university or at work has helped you cultivate these skills.
Choose a couple of examples for each strength that you can talk about in your online application and interview, then practise talking about them confidently.
The Six Lidl Personalities
Lidl also outlines six personalities that it is interested in having in the business.
The company is not suggesting that you need to have all these qualities, but that having one of these personality types might make for a good cultural fit.
Logistics Legend – This personality is organised, productive and well-prepared. You communicate effectively, have a keen eye for detail, work efficiently and are enthusiastic.
Born Leader – This personality naturally inspires others and takes a leadership role. You can delegate, communicate well and rally people around you. You thrive on challenges.
Hands-On Hero – This personality always gets involved. You are good at delegating, supporting people and managing priorities. You are thorough and considered.
Everyday Adventurer – This personality is adaptable, confident and thrives on a fast-paced, energetic environment. You focus on high performance and finding new ways to stretch yourself.
Game Changer – This personality is driven, determined and motivational. You are a team player who is responsible, resilient, confident and able to push your team to be their best.
As with Lidl's four key strengths, spend some time before applying thinking about which of these personality types you best fit into. Think about how your extra-curricular activities during university showcase your different skills.
For example, if you were in charge of organising fundraising events for a society, you might fit into the 'Hands-On Hero' personality type. If you were the captain of a sports team, you might fit into the 'Everyday Adventurer' personality type.
By thinking about these things ahead of time, you can include references to them in your online application.
Talk about these examples during your interview to improve your chances of getting onto the programme.
When You Should Apply for Lidl's Graduate Schemes
Most of Lidl's graduate programmes open for applications each September, although some of them open earlier depending on how competitive they are. You are likely to have your first interview around three to four weeks after applying.
The assessment centre stage of the application takes place between December and February.
Here's an example timeline:
September 2021: apply for graduate scheme at Lidl
October 2021: have first interview (video or telephone)
December 2019 to February 2022: attend assessment centre
January 2022 to March 2022: receive confirmation of place
September 2022: start graduate programme at Lidl.
In general, the entire application process takes three months, though this timeline may change depending on when you attend the assessment centre.
It's best to apply as early as possible, rather than waiting until the last minute.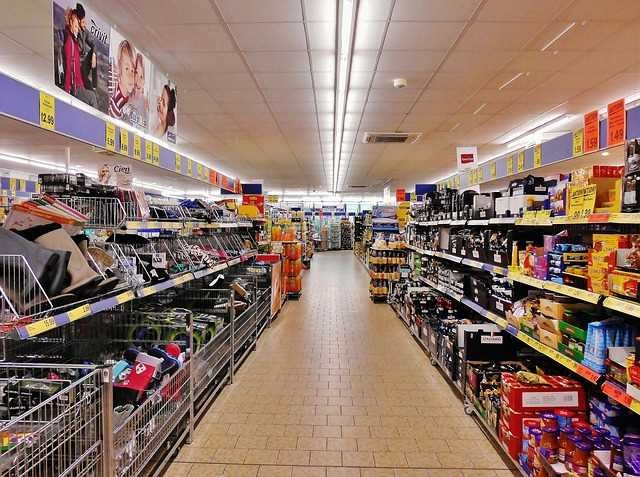 Lidl Application Process & Interview Questions
Academic Entry Requirements
For all of Lidl's graduate programmes you are required to:
Have an undergraduate degree in any discipline at a 2:2 or above.
Have a full UK or EU driving licence (or be working towards one).
Be legally entitled to work in the UK.
Live, or be prepared to relocate, to within a one-hour commute of the location in which the scheme takes place.
For the Buying Graduate Management Programme, Lidl says knowledge of the German language is preferred but not essential, and that you will receive language training during your placement.
For the Retail Placement Programme, as well as the requirements above, you should be studying towards an undergraduate degree, ideally in business or retail. If you're not, you should have work experience in retail or hospitality.
If you don't have the minimum requirements, you won't make it past the online application stage. This uses a points-based system and has a minimum level you must achieve to proceed.
Aside from the minimum requirements, the company says it wants to see your personality, skills and attitude, your knowledge of the business and clear details about what you can do as an individual and within a team.
Key soft skills that the company wants you to showcase during the application process are:
Communication
Cooperation
People management
Motivational skills
Personal ambition
The Lidl Graduate Scheme Application Process
The Lidl application process involves the following key elements. You will have to pass each stage to move on to the next one:
Online application
Online assessment
Video or telephone interview
Assessment centre: group interview
Assessment centre: one-to-one interview
Work trial
Online Application
The first stage for applying to one of Lidl's graduate programmes is to complete an online application.
The company says it's important that you clearly spell out your strengths and skills in this application, including any transferable skills you have from previous work, volunteering or extra-curricular activities.
Lidl also recommends that you attach a CV and a tailored covering letter, even if this is an optional step. This can demonstrate your interest in the role and give your application an extra boost.
You will be asked different types of questions as part of the online application, including ones where you must write an answer, select from a drop-down list or answer 'yes' or 'no'.
Some of these will result in a points-based answer; for example, you will receive a certain number of points depending on whether you answer 'yes', 'no' or 'working towards' to the question: 'Do you have a valid UK or EU driving licence?'.
Some of the questions will ask you to outline work experience or other information in a certain number of words, or to answer a specific question. This information may be included on your CV, but make sure to answer all questions in the online application thoroughly and don't write 'Refer to CV' or a similar phrase.
The online application process is a way for Lidl to see if you can respond concisely to questions, and that you know what is on your CV and in the job specification.
As with any online application, we recommend that you tailor your application to the position you are applying for very carefully. This will require editing your CV and covering letter.
You should also refer to specific examples from your CV, career history, volunteering or extra-curricular experience in your online application.
Online Assessment
Immediately after you've submitted your online application, you will be invited to complete a series of online assessment tests.
These are designed to test your competencies in key areas, your personal approach to work and whether you will be a good match for the Lidl company culture. This final test is called the 'Lidl Fit Test'.
Lidl recommends that you be as honest as possible in your answers to these assessments; answer how you would truly answer, not how you think the company wants you to answer.
It's also important to give yourself enough time and space to complete the assessments, so they can have your full attention.
The assessment includes a numerical reasoning test, which is timed and around 20 minutes long, a verbal reasoning test and a situational judgement test.
Most of the questions in these tests require you to use basic maths and English skills. It's important to brush up on these skills and practice the tests beforehand, as they may be a little different to the sorts of test or exam questions you're used to.
The numerical reasoning test will give you mathematical problems, often involving tables or graphs, and ask you to calculate answers. You will then choose the correct answer from a multiple-choice selection. These are timed questions and you generally have between 45 seconds and two minutes to answer each question. These tests can be challenging due to the time pressure involved.
The verbal reasoning test will present you with short paragraphs of information which you must read carefully. You'll then be asked a question about the veracity of a statement as you've understood it from the text, answering 'yes', 'no' or 'cannot say'. You need to think logically; they're not testing your existing knowledge, but your ability to judge a statement's truth based solely on the information that's in front of you.
The situational judgement test will present you with a series of events that are likely to happen at work. Your role is to answer what you would do in each event so Lidl can understand how well you can judge, manage and act on a situation. As such, it's important to answer these questions honestly.
We recommend you spend some time reading about these different sorts of aptitude tests and practise them before applying for any of the Lidl graduate schemes.
Telephone or Video Interview
If you progress to the next stage of the Lidl graduate scheme application process, you'll have your first interview. This is a telephone or video interview, between 15 to 20 minutes long, around three to four weeks after your online application.
For a video interview, you may be required to record yourself answering questions and then upload it to an online system, or you may have a 'live' video interview (answering in real time).
For a telephone interview, a member of the Lidl team will call you and you will answer the questions in real time.
A video or telephone interview is a simple, quick way for an employer to understand whether you will be a good fit for their company. Lidl also mentions that the focus of the questions in this interview will be on why you want to join the graduate programme, and what makes you a good choice as an employee.
Although it may feel more casual, it's important you treat a video or telephone interview as seriously as a face-to-face interview.
Take the call or do the recording somewhere you won't be disturbed, and prepare beforehand by re-reading the job specification, your CV and any information you've gathered about Lidl.
You can even have this information in front of you when you're on the phone or being recorded, as a helpful reminder.
If you will be having a video interview, take care to present yourself and your surroundings in a professional manner. Wear something smart casual, hold the interview in a tidy room that is well lit, and make sure other members of your household don't disturb you.
Practise answering interview questions with friends or family so you feel as prepared as possible and you can stay calm, clear and confident throughout the interview.
Are you looking to improve your interview skills? Then get professional assistance with FlexJobs!

In a 30-minute, fully confidential mock interview, you will have time to practice real interview questions, improve your confidence and be fully prepared to perform well during your interview.

Your interview coach will ask real interview questions, provide helpful feedback and offer support.

You will also be given a post-interview report and futher resources.

Coaching starts at just $89
Some questions you should be prepared to answer for this stage of the Lidl graduate scheme application are:
"Why do you want to be part of this particular graduate scheme or role?"
"What can you tell me about our company?"
"What are your strengths and weaknesses?"
"What from your CV and experience will you bring to Lidl?"
"What are your ambitions for the future?"
You will also be asked competency-based questions, where you will be required to provide a specific example from your experience to demonstrate the skills you'll be bringing to Lidl.
Some of the examples you might be asked about could be:
An example when you've taken responsibility
An example when you've used effective communication skills
An idea you had that you implemented in your work
A time when you had to deal with a difficult team member or colleague
A time when you set a target and reached or surpassed it
You may also be asked more detailed questions about Lidl and how the company works, that are relevant to the graduate scheme you are applying for.
For example, you may be asked:
"How do we keep our prices so low?"
"How are we different from our competitors?"
"How have we expanded into new markets?"
"What do you know about our product mix?"
"What are the demands of our customers and how would you respond to them?"
"What's it like working in a Lidl store?"
Although these questions might seem daunting, by doing your research beforehand and spending plenty of time investigating Lidl, the graduate schemes and their requirements, you'll be able to answer them confidently at this stage of the application.
Assessment Centre
After you've completed your telephone or video interview, you should hear back about whether you will progress to the next stage of the process after one to three weeks.
The next stage is attending a half-day assessment centre activity, which includes a group interview and a one-to-one interview.
The general rule is that from the minute you walk into the assessment centre to the minute you leave, assessors from Lidl will be observing what you do, how you act and what you say.
All of it will be used to work out whether you are a good fit for the Lidl graduate scheme.
Make sure to dress appropriately in a smart-casual outfit – a suit or coordinating separates is a good choice. We have more ideas about what you should wear to an interview in our article on general interview tips.
As previously mentioned, the outcomes from the assessment centre stage of the application process can reduce the number of applicants by around 80 percent.
Therefore, presenting your skills, abilities, attitude and personality in the best possible light during your time at the assessment centre is crucial to remaining in that 20 percent.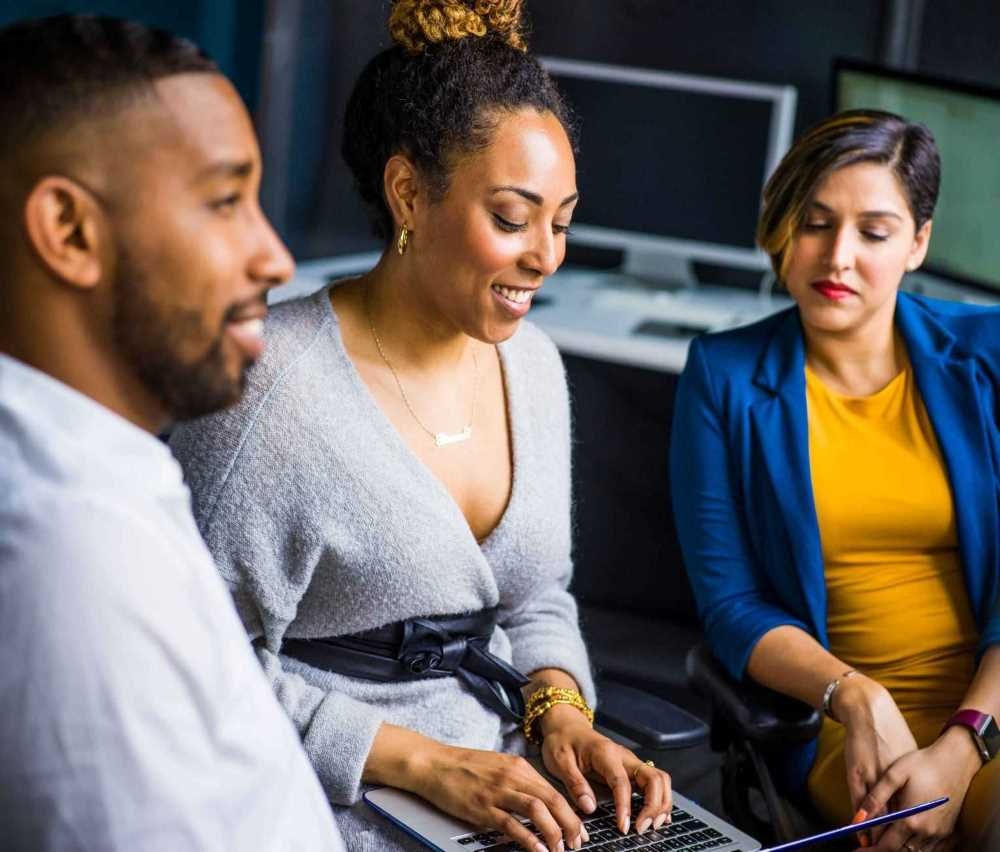 Lidl Application Process & Interview Questions
Assessment Centre: Group Interview
Your half-day at the Lidl assessment centre will begin with a presentation by the company on what it does, its vision, the graduate programmes and the way they work.
Pay attention to this information as there'll be an opportunity for you to ask questions at the end – doing so can help you stand out to the assessors.
You can also use this opportunity to find out more about Lidl and decide whether you feel that you and the organisation will fit well together.
After this presentation, you'll be asked to take part in some group activities that act as group interviews.
There might be 50 or 60 people present when you attend the assessment centre, and you will be divided into smaller groups for the activities.
Because of this, it's important you stand out and show your personality. You may be asked to introduce yourself in a group setting, so use this opportunity to demonstrate how confident and friendly you can be.
In these group activities, assessors will be looking at your ability to:
Handle situations involving conflict
Work as a team and encourage others
Meet targets and deadlines with good time management skills
Communicate with each other effectively
Lead teams when appropriate
An example group activity you might experience at a Lidl assessment centre is 'mission to the moon'.
In this activity, you and your team are given a list of around 15 items, such as oxygen canisters, a lighter and tools. You are then required to decide, as a team, how important each item is to your 'mission' and rank them according to importance.
During this task, assessors are not necessarily looking for who has the most accurate opinion on which item is most important.
Instead, they are looking at who has the best communication, teamwork, time management and leadership skills.
Keep this in mind during the group activities and make it clear to the assessors you have these skills and are able to employ them effectively.
Assessment Centre: One-To-One Interview
During the half-day at the assessment centre, you will also be called in for a one-to-one interview. This may take some time and it may feel like you're waiting around a lot for what will be a short interview.
However, as mentioned above, you are being observed by Lidl's assessors for the entire duration of your time at the assessment centre.
Therefore, even when you are waiting for the interview, remember that you are on show and behave professionally: talk to other candidates, make notes on what you might say in the interview, and ask questions to the assessors if you have the opportunity.
Your one-to-one interview is an opportunity for Lidl to find out first-hand how well you fit with the company culture and to check your competencies in key areas.
You may be asked similar questions to the ones you were asked during your telephone or video interview, so be sure to practise answering these again – even if you have already covered them before.
It is highly likely you will be quizzed on aspects of your CV, so take some time to re-read it before you attend the assessment centre.
For example, you may be asked:
"What skills from your previous job mean you would work well at Lidl?"
"What extracurricular activities have you done that are relevant to this role?"
"How will your degree subject help you in this role?"
You will also be asked to provide examples from your career, volunteering or extra-curricular activities to demonstrate the specific competencies that Lidl's looking for. This might include examples of:
Time management and prioritising
Leadership and teamwork
Meeting and surpassing deadlines
Finding solutions to difficult problems
You will also be given an opportunity at the end of the interview to ask questions. Make sure to use this opportunity, as it shows you are proactive and enthusiastic about the role.
Prepare a list of questions beforehand, so you feel confident you have something to talk about. You may wish to ask:
"What's a typical day like in this role?"
"What do you like most about working at Lidl?"
"What are the company's plans for the next five years?"
You could also ask about a specific interest of yours – for example, customer service, sustainability or a product category – which can help you stand out to your interviewer and highlight your personal passions.
Work Trial
Depending on the graduate scheme or role you are applying for at Lidl, you may be requested to complete a work trial where you go into a store and complete some daily activities.
If you are asked to complete a work trial, treat it like an interview; dress appropriately, be enthusiastic, ask plenty of questions if you have the opportunity and behave in a professional manner.
Receiving an Offer for Lidl's Graduate Programme
After you've progressed through all the stages of the Lidl graduate programme application, it's likely you will find out whether you've been successful between one and four weeks after attending the assessment centre.
Most of Lidl's graduate schemes begin in September, but depending on which programme you have applied for, you may be asked to start as early as June.
Based on the timeline above, this means you'll have a minimum of three and a maximum of eight months between receiving confirmation you are on the scheme and your first day at Lidl.
Final Thoughts
The graduate schemes at Lidl offer up to two years of hands-on training and experience with considerable benefits, which make them highly desirable and competitive.
Lidl highlight that, above all, the company is looking for cooperation, enthusiasm, attention to detail and communication skills.
By focusing on these attributes, you can give yourself an extra chance to be hired.
Although the application process is time-consuming, spending a little extra energy preparing before you apply can have significant benefits and make the entire process run a little more smoothly.
Our key tips are:
Research the company and the graduate scheme thoroughly.
Work out how your personality fits in with Lidl's culture.
Edit your CV so it fits the role and what it requires as closely as possible.
Practise online assessment tests and interview questions.
Be yourself during the interviews and assessment centre stages.
Showcase your skills and abilities through clear, concrete examples.
---