The 10 Key Skills for a Job in Retail
In the most basic sense, retail work involves helping a customer to buy a product. When working in a retail environment, there are certain key skills that you need to be successful.
The retail sector covers everything from working in a convenience store to selling cars. Retail roles include:
Cashier/sales assistant
Shop floor staff
Store manager
Merchandiser
Stock controller
Customer service operative
Retail jobs involve customer interaction, sales techniques, stock replenishment, merchandising and even cleaning. Some roles are more specialised (such as a manager), and others more general (such as a customer assistant).
Many of the retail skills sought are inherent behaviour traits – but naming them for a prospective employer, and giving key examples of when you have demonstrated them, will set you apart from other candidates.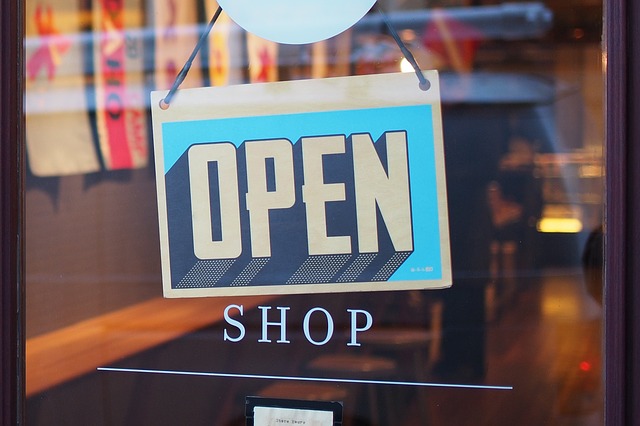 1. Communication
In a retail environment, effective communication is key. Working in a customer-facing role means that you are communicating with customers and team members all the time – you are a brand ambassador for the company.
When it comes to customer service, a friendly and approachable manner is important. Effective interpersonal skills, coupled with empathy and a desire to help, will ensure that you are an effective communicator.
Communication involves not only how you speak but also how you listen, what your body language is saying and how you present yourself. Think about the best customer service you have received and consider how that person communicated with you. A helpful attitude, a smile, and politeness are all facets of good communication.
2. Business Knowledge
In retail, it is important to understand the basics of business. In every sector of the retail market, the transactions that take place are linked to a strategy that has been implemented by the business.
To be an effective retail employee, you need to know how the business works and who its key customers are. You don't need to be a business graduate to get an idea of the company aims, but you should demonstrate knowledge about the firm's strategy.
If you are looking to impress a potential retail employer, make sure that you research their brand, know their target market and understand what their direct competitors are doing. This information can usually be found on their website or through news articles online.
3. Personal Responsibility
Personal responsibility means taking responsibility for your actions. Do you take initiative to help where it is needed? Are you good at timekeeping?
Every team member has a role and responsibility for something, and you must recognise what you are expected to do.
If you are replenishing shelves, you need to take personal responsibility to ensure that the area is fully stocked, and you may want to take the initiative to keep it clean, too.
Most retail work is, by nature, shift work, so being able to keep on top of your rota is your responsibility. Make sure you know when you are supposed to be working and take the time to arrive early when you can.
4. Sales
While most retail jobs aren't necessarily described as sales roles, you will be expected to help a customer select the correct item they want to buy.
In practice, this may mean knowing where the products are in the store, but it might also mean knowing about the products themselves.
In many retail environments, upselling (getting a customer to buy something else or something more expensive) is expected at the point of sale, so sales or negotiation skills can be useful.
5. Computer Know-How
There aren't many jobs that don't require some IT skills – and retail can use several different types. Whether it is a till system, handheld stock control or a complete software suite, the likelihood is that you will need to use computer skills.
Knowledge of basic, well-known software will stand you in good stead – there are many free courses available to help if you need some support.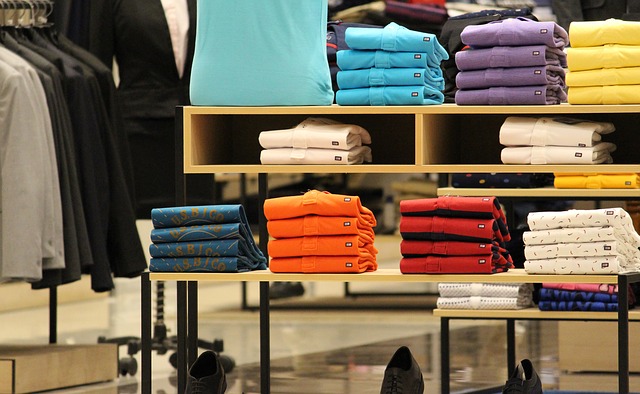 6. Numeracy
Retail is based around numbers; from till transactions through to stock control and merchandising, it is important that you at least have some basic numeracy skills.
There are usually minimum requirements in numeracy for retail work – so if this is an area you feel you could develop, look for learning opportunities.
7. Resilience
Working in a retail environment can be fast-paced, with lots going on. To be successful in retail, you need to be resilient.
Being resilient might mean providing excellent customer service even if you have been on your feet for eight hours, are dealing with a difficult customer complaint and have several customers waiting for your help.
Dealing effectively with a customer complaint takes a combination of key skills such as communication, responsibility and teamwork.
Resilience, in this case, means providing excellent customer service and taking the correct steps to bring the complaint to a positive resolution.
8. Attention to Detail
Attention to detail might mean ensuring that product displays are immaculate, or recognising a price discrepancy. It requires being engaged in the process of the work you are doing.
If you can notice a customer acting suspiciously, you might be able to prevent loss of stock through crime.
If you can spot an incorrect price label, you can take the necessary steps to ensure that it is corrected.
Attention to detail is a skill that is necessary to obtain deep product knowledge. Easily differentiating between seemingly identical products will make you more effective at selling them – you can describe to the customer exactly why one is better than the other.
As a retail employee, you work as part of a busy team. Being able to work as an effective team member means that you are aware of your responsibilities, you communicate effectively and you can take the initiative when necessary.
A team needs all its members to be able to work well, so you must understand the role you play within the wider team – whether you are a cashier or a supervisor, stock replenisher or store manager.
10. Multi-tasking
Retail work rarely involves being responsible for a single task. It involves addressing customer queries, restocking and merchandising, as well as completing transactions at the till.
An effective multi-tasker can prioritise work according to the business needs and knows which task is more important. Each business will have its own definition of this, but you need to be able to demonstrate a working understanding of the benefits of good multi-tasking.
Retail workers tend to work under pressure, and they thrive in this environment because they can prioritise their tasks to make the most out of the available time.
Final Thoughts
The number one skill on this list, communication, feeds into almost every other skill needed to be successful in retail.
You need to be able to communicate effectively with everyone you encounter, whether a customer or a colleague. The interpersonal skills that are a part of communicating well form the basis of customer service, teamwork and personal responsibility.
If you want to improve your skills for a retail job, here are a few tips:
Look at how you build and develop relationships with those around you. Making a good first impression, with a friendly smile and an approachable demeanour, is a great way to create a relationship with both customers and colleagues.

Work on empathising with others: put yourself in a potential customer's shoes and see the products you sell from their perspective. How would you like to be helped to make that purchasing decision? What makes for good customer service to you?

Think about what you take personal responsibility for now. Are you reliable and punctual to appointments? Are you well organised and flexible? Remember, retail jobs are often shift-based, so you need to be organised to make sure you are on time for work.

When it comes to learning the more technical skills, numeracy and some computer literacy would be a great addition to your retail CV. Investigate courses that might help you gain or improve these skills.
Some of these skills can't be learned, necessarily, but they can be developed. Think about ways you can show you have mastered them when applying for a retail job.
---