What Are Transaction Services?
A transaction service typically refers to a third party service provided by a professional services firm when a business transaction takes place.
An example of a business transaction would be a merger or acquisition of a company.
The most common task that a transaction service provider will focus on is completing due diligence reports (ensuring the viability and legality of the transaction on behalf of the client).
Above all, these services are carried out to protect client assets and allow them to grow and develop.
Many companies offer transaction services but the most esteemed are Deloitte, PwC, KPMG and EY. These companies are the largest in the industry and make up a group known collectively as the 'Big Four'.
A career in transaction services is diverse and can, over time, prove very lucrative, meaning that there are plenty of exciting transaction service graduate careers available each year for impressive candidates.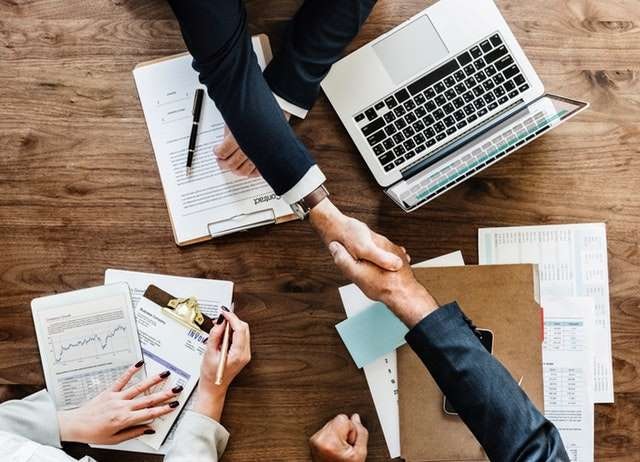 What Are Transaction Services?
Transaction service teams work to help facilitate the safety and growth of a company by offering expert financial advice relating to mergers and acquisitions and other business transactions. They are typically highly trained in all areas of banking and finance management.
When working on a merger (the joining of two companies) or an acquisition (one company purchasing another), the transaction services team will perform an investigation into the value and viability of the company in question. Their services also extend to financial modelling, market research and risk analysis.
A key aspect of transaction services is due diligence. The due diligence process ensures that all information and financial records provided by both sides of the transaction are true and accurate.
This often involves close financial analysis and various audits, the findings of which will be reported back to the client.
A career in transaction services will usually begin with the role of an analyst. An analyst will conduct research, support and advise clients, as well as spot opportunities.
A large bulk of the role of the transaction service provider is research and analysis so it is essential that they glean an in-depth knowledge of the industry and the businesses operating within it.
What Skills and Qualifications Do You Need?
Most transaction service team members will have completed a BA or MSC, having specialised in a relevant subject such as finance, economics or business studies to great success (earning a 2:1 or above).
To qualify for a role in transaction services, you will likely be required to complete a graduate scheme after university study.
Graduate schemes are offered at Deloitte, KPMG, PwC and EY and many other major firms. These are highly competitive so effective preparation for the application process is a must.
In addition to study at degree level, there are also smaller courses you can take in subjects such as financial modelling to pad out your CV and make your application stand out.
There are many personal attributes that employers look for when hiring a transaction services team member:
Ambition and tenacity – A candidate seeking a role within a transaction services company must be highly ambitious and driven. You should also be able to demonstrate a certain tenacity or competitiveness that means you will always put 100% into what you do.
Attention to detail – A candidate seeking a career in transaction services should also be highly attentive. Transaction services can be difficult work and minor mistakes can quickly lead to the loss of large sums of money, especially when working with high profile clients. This means that attention to detail is essential to minimise any potential losses the company may incur.
Communication – Those interested in a career in transaction banking must have good communication and presentation skills. Being able to relay important and complicated financial information clearly and concisely, often via a formal presentation, is essential.
Commercial awareness – A wide understanding of the industry sector and the businesses operating within it is an essential skill for success in transaction services.
What Is It Like to Work in Transaction Services?
It is no secret that the finance industry can be a difficult industry to work within. The hours are considered unsociable and the office atmosphere can be highly competitive and often stressful.
Despite this, transaction service team members typically have better hours than industries like investment banking (where employees can expect working weeks of 60+ hours).
Despite the working hours, transaction services can be an enjoyable career due to its fast-paced nature and the diversity of the work in question. New analysts may find themselves working on high profile and high-value deals from the start of their career.
Furthermore, transaction services isn't as isolating as some financial careers as it often requires a large amount of teamwork, allowing you to develop close working (and personal) relationships with other members of the team and receive support when necessary.
The most attractive aspect of a career in transaction services is most likely the salary, which is highly competitive and exceeds the average UK working salary by a significant amount.
Salary and Career Development
A new graduate will usually begin their career as an analyst. The analyst will be responsible for the main admin and research tasks required during a client transaction.
Quickly, though, a new recruit will be given increasing responsibility and will need to confidently present their findings to clients. They may be given further responsibility in the due diligence team, leading to managing teams themselves.
The salary of a transaction services team member varies greatly, dependant on their role, their location, previous experience and the amount of time they have worked for the company.
An entry-level analyst can expect to earn around £50,000 to £80,000 per year, whereas a consultant within a managerial role can earn anywhere from £80,000 to £140,000.
Employees can also expect to earn large sums of money through bonuses throughout the year dependant upon the projects they work on. The most lucrative role within transaction services is that of a partner, whose salary can reach upwards of £1 million including equity.
Final Thoughts
To summarise, transaction services is a range of services offered by a team of highly qualified experts who protect and grow assets for their clients. They often specialise in mergers and acquisitions, but also offer financial support and advice on a range of topics.
Those seeking a career in transaction services will enjoy a competitive salary and a high energy atmosphere, but must also be prepared for the hard work and long hours that are required of the job.
In addition to an excellent track record, proof of academic study and the completion of a graduate scheme, a transaction service team member must be both competent and confident, using their academic and professional experience to support their work.
They must also possess the 'typical' attractive qualities of an employee – consistent, hard-working, attentive, focused and determined.
A career in transaction services can prove to be dynamic, lucrative and exciting for the right candidate, and often offers many opportunities for career development within the field.
Though often dismissed as a stressful career that is not as glamorous as investment banking, transaction services will prove to be an excellent career for the right candidate.
---