Top 12 Stock Trading Apps
Updated 26 February 2021
ETORO - THE #1 Trading App
A stock trading app allows you to control your finances and investments using nothing more than your phone or tablet. As more of what we do involves our smart devices, it makes sense that the stock market adopts these new trends.
Stock trading apps make trading accessible to those who may have found entry to the industry difficult.
For those who have a grasp of trading, these apps allow you to take your hobby further and create a new stream of income.
What to Consider When Choosing a Stock Trading App
There are hundreds of trading apps available on the Android and Apple stores, and they all have different features. Some of the apps are extensions of banks and brokers, while others are from independent developers.
When deciding on which app is best for you, consider the following:
Knowledge level – Some stock trading apps are designed with advanced traders as their target market. These apps come with more analytical features and fewer educational resources. Until you are comfortable with how the advanced features work, use an app with more guidance.
Customer service – The customer service functions vary between the apps. Some offer email support only. Others have highly intuitive AI bots that can also execute commands. If you are not great with technology, this is something you should consider.
Time available – Again, consider the support provided by the app. Do you have the time and knowledge to trade alone, or would you benefit from having a bot open and close orders for you? Some apps also have fees for inactive users, so you have to be sure of the time you can commit.
Your financial goals – Are you looking for investments for retirement to help you reach your long-term goals? Do you want to focus on short-term successes? Some apps are designed to help you achieve your long-term goals. Others are based around short-term trading.
How much money you have to invest – Not only do you need to know how much money you want to invest, but you also need to consider the extra costs. Many of the apps offer commission-free trading. Some require a minimum fee for opening an account. Several apps have subscription fees. There are also fees attached to every transaction you make.
The type of trading you want to focus on – Do you want to have access to all trading, or do you want to focus on just one type, for example, cryptocurrency? Do you want to trade in different markets or just the US?
Added features – Some stock trading apps come with the option to pay bills. Others have economic calendars and news alerts. A small number have open forums for you to discuss your trading.
Top 12 Stock Trading Apps
Let's take a look at 12 of the best trading apps.
Best for: Learning from others
eToro is one of the most popular online stock brokers in the UK. Over the past 15 years, it has developed a strong reputation for beginners and experienced investors alike.
The eToro app aims to be accessible to all with its easy to navigate interface. It is available on Google Play and the App Store and allows you to move seamlessly between devices.
It's innovative features include:
Virtual portfolio – You will receive a $100,000 demo account to begin with to help you practice and get used to the system
Research and analytics including ProCharts
Pre-programmed one-click trading
CopyTrader – Copy the trades of others in real-time
Its own social networking platform
Preprovided investment strategies which they call CopyPortfolios
The app boasts the ability to allow you to place online trades even if the trading platform is down.
*67% of retail investor accounts lose money when trading CFDs with this provider. You should consider whether you can afford to take the high risk of losing your money.*
Best for: CFDs
This app is designed for those wanting to trade outside of the US. It is considered one of the best for CFDs on shares and has a minimum $100 deposit.
There are low trading fees but considerable fees for inactive users.
The educational section is average, as are the research tools. However, the app is easy to use overall.
This app is recommended for those familiar with CFDs and who are actively trading. Reviews of the app show that users like the:
Account-opening process
Deposit and withdrawal features
Customer service
Actual trading platform
Availability subject to regulations
76.4% of retail CFD accounts lose money
Recommended for: Competitive spreads
A well-established and highly regarded UK forex broker, acquired by parent company GAIN Capital in 2014.
It currently offers 84 currency pairs across major, minor and exotics, with spreads on many majors standing around 0.8 when trading through its proprietary platform. You'll need to deposit a minimum of £100 to start trading.
City Index provides several platforms, with its Web Trader and Advantage Apps aimed at beginner or casual traders, and MT4 and its own AT Pro platform for more experienced users.
Minimum Deposit: $100
Regulations: CySEC, FMA, FSCA, ASIC, MIFID-ESMA
With a wide range of assets available and several tools to inform profitable trades, Markets.com is another good choice for stockbrokers offering PayPal deposits and withdrawals.
Round the clock customer support is available during weekdays, with the broker's live chat functionality being highly regarded by account holders.
Users can opt to trade through several platforms including the proprietary Marketsx and Marketsi, as well as MT4, MT5 and Marketsx for mobile.
Be sure to try out the free demos available before choosing your platform as each offers benefits for different trading styles.
There are a few downsides with Markets.com, most notably a lack of weekend support and no automated trading functionality.
However, it does rate fairly in terms of fees and trading costs, with zero commission available for three months if trading through the Marketsi platform.
Best for: Overall use and functions
E*Trade Financial Corporation is a favorite among traders as it offers investing, research, banking, trading and more. Its educational platform makes it ideal for beginners, and the user-friendly interface makes it easy and enjoyable to use.
The E*Trade Mobile and Power E*Trade apps continuously sit at the top of review lists and are often considered 'best all-round'. Both apps are designed for Apple and Android devices, and E*Trade Mobile is also compatible with Apple Watch.
Features include:
Protection from fraud with a unique protection program
Newsfeed with breaking news and notifications
Customer care
Unlimited refunds
There is no commission for online stock and ETF, but there is a $25 fee for broker-assisted trades.
The downside of this app is that it is missing forex (foreign exchange) and international trading.
Best for: Long-term goals
With over 70 years of trading experience, the Fidelity trading app offers:
Full-service brokerage
In-depth market research
Customizable feeds
Tailor-made content and news
Other functions such as savings accounts and paying bills
Excellent customer service
Commission-free trading
This app's clean, user-friendly design promises to be bug-free and has received high praise for its trade execution.
It comes recommended by CNBC for its convenience and meets the needs of almost any investor. There are 16 different currencies to choose from. The app also allows you to invest in non-US stocks and bonds.
What makes this app unique, though, is its goal-setting partner app, Fidelity Spire. Combined, the apps allow you to make both long-term and short-term investments to achieve your financial goals.
If you are looking to make investments and plan for retirement, it would be worth considering these trading apps.
Best for: Professionals
Provided by one of the largest stockbrokers, the Interactive Brokers app is designed for active and advanced traders and boasts many global stocks.
Strictly speaking, there are no commission fees. However, to keep all users active, there are high charges for inactive accounts.
The interface is not so easy to use, but it is supported across all iOS and Android devices and comes with an exceptional chat tool, IBot.
This AI-based chatbot can be set to execute and close orders, set price alerts, and find niche assets.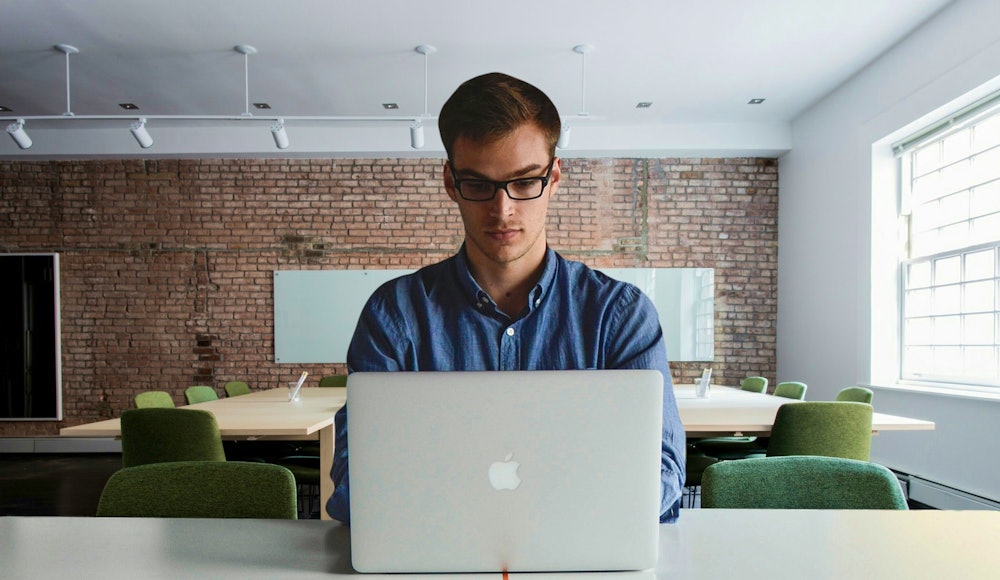 Top 10 Stock Trading Apps
Best for: Android users
This app comes with:
Real-time data for over 70 global exchanges
Personalized portfolios
Multiple investment tools
In-depth analysis
Investing.com is used by millions of users per day. It tracks live events happening worldwide so you can keep up with your favorite markets.
It is free to use and has a widget feature that allows you to add a watchlist to your home screen. The features of the app benefit Android users more than iOS users.
Best for: Advanced traders
MetaTrader was initially designed for forex trading only, but with the new MetaTrader 5, CFD (contract for differences) trading and stocks are now included.
The app also comes with real-time trading and various advanced technical analysis, which may be difficult for beginners. For advanced traders, the comprehensive suite of tools is among the best in the app market.
This app also allows for eight different types of pending orders.
The algorithmic and copy trading features are a favorite among users.
Best for: Millennials
This app is a favorite among millennials wanting to practice trading with small budgets. It is free to use with no commission fees.
Features include:
Real-time market data
Various investment options
Zero balance requirement to open an account
Instant access to deposited cash
While it does make trading accessible, the app lacks research and educational resources.
It is a straightforward app with limited portfolio analysis and customer service, but it does meet a trader's basic needs.
Best for: Beginners
Schwab Mobile is a free-to-use app that offers real-time trading and easily manageable broking.
What makes this app great for beginners is its media center, which features various educational podcasts and videos.
It is ideal for those wanting a wide range of account types as there are no recurring fees and no minimum accounts.
The app also features:
No inactivity fees
Free stock/ETF (exchange-traded fund) trading
No minimum deposit to open an account
A variety of account types including retirement, charitable and educational
Customizable features and feeds
Intelligent portfolio robo-advisor
Schwab is also set to take over the TD Ameritrade and thinkorswim trading apps.
Best for: Finding funding
The unique selling point of the Stash trading app is that it helps find extra cash for you to invest with its Auto-Stash and Smart-Stash features. For example, if you buy a coffee for $3.45, the app will round up that amount and remove an extra $0.55 from your account to be used in an investment.
The app also comes with a wealth of educational material and $50 to invest when you sign up.
The negatives of this app are:
It is optimized for iOS (only a negative if you are an Android user).
Monthly pricing costs can quickly add up.
The AI adviser is for advice only; it will not execute any orders.
It is not free to use. There are several subscription plans starting from $1.
Best: Free app
There are two TD Ameritrade apps: Mobile and Mobile Trader.
Mobile is for everyday traders and users, while Mobile Trader is for more advanced, active users.
Features include:
Real-time dashboards
News and updates
Educational content
Customer support
Functions to control finances
Well-designed dashboard
Different apps and features for different trading styles
Though the apps are free to use, broker-assisted trades can be pricey.
The app is considered safe and reliable. However, in August 2020, TD Ameritrade reported a considerable number of unexplained outages.
Final Thoughts
No app is created equal. Depending on the developer and the target market, features will differ between stock trading apps.
Before deciding on the right one for you, take some time to explore them. Most have no download or registration fees. Take advantage of that and have a play with them to see how you feel about the usability.
No rule says you have to have only one app. Work with a few and see which one delivers better results.
What should sway your decision is where you fall regarding experience. If you are brand new to trading, then look for one with lots of educational resources and that is user-friendly, such as Schwab Mobile or E*Trade.
If you consider yourself an advanced and active trader, choose an app with analytical tools to match, such as Interactive Brokers or MetaTrader 5.
Don't choose an app just because others use it, or because someone who has been trading for ten years uses it. Choose one that suits you and your current needs. If you opt for one that doesn't visually appeal to you or is too complex, you won't use it as much.
If you want to learn about trading, read which day trading courses are best for you.
WikiJob does not provide tax, investment or financial services and advice. The information is being presented without consideration of the investment objectives, risk tolerance or financial circumstances of any specific investor and might not be suitable for all investors. Past performance is not indicative of future results. Investing involves risk including the possible loss of principal.