Best Stock Trading Platforms for DAS Trader Pro
DAS Trader Pro is direct-access trading software that can be used through compatible online brokers or DAS on a market data basis only for a monthly subscription fee. DAS Trader Pro also provides a good range of market analysis tools and charts.
Should you decide to subscribe to DAS Trader Pro through DAS, the monthly subscription fee starts at $125 for the basic service. This level is only for market data; it does not allow for trading through DAS.
Using DAS Trader Pro through a licensed broker also incurs a monthly fee. This can range from around 100upto200 depending on which broker you use. Other fee aspects, such as minimum deposit, may also vary.
DAS Trader Pro is intended for use mainly as a Windows desktop platform. However, you can access it on a Mac through Bootcamp, Parallels or VMWare Fusion. There is also a DAS Trader Pro mobile app.
DAS Trader Pro is ideal for day and swing traders interested in trading the following, if they are offered by the prospective broker:
Stock options
Futures
Forex
Mutual fund
Bonds
Penny stocks
Day and swing trading are both discussed in our article 13 Signs You Are Ready To Live Trade.
Pros
Cost of using DAS Trader Pro waived for high-volume traders
Cons
No educational resources for less-experienced traders
Cost to use DAS Trader Pro: 120permonth,waivedifyoutradeover200,000sharesinamonth<br>∗∗Minimumdeposit:∗∗30,000
DAS Trader Pro market data: Standard package 18permonth.Premium68 per month. Professional versions of these packages cost 63and148 per month respectively.
CenterPoint Securities is a direct access broker serving experienced traders and those trading full-time. This broker offers individual, joint and corporate accounts. You can trade the US stock markets with CenterPoint, but futures, forex and foreign markets are not available.
Pros
Waiving of fees for high-volume traders
Cons
You must maintain $25,000 in your account at all times
Cost to use DAS Trader Pro: 125permonth,waivedifyoutradeaminimumof250,000sharesinamonth<br>∗∗Minimumdeposit:∗∗30,000 and a minimum of 25,000mustbemaintainedintheaccount<br>∗∗DASTraderPromarketdata:∗∗From12 to $100 per month
Cobra Trading is a direct access broker offering stocks and options trading to its customers. It provides a range of accounts including individual, joint, corporate, LLC, trust and partnership. Cobra Trading is most suited to day traders, short sellers and scalpers.
Pros
Wide range of market assets
Cons
Fees not waived for high-volume traders
Cost to use DAS Trader Pro: 100forbasicpackage,rangingupto200 for more advanced packages
Minimum deposit: 0 for most accounts, but $10,000 for trading group masters
DAS Trader Pro market data: Varies depending on the specifics, although Interactive Brokers do point clients to DAS Trader itself for DAS Trader Pro market data
Interactive Brokers is a large, well-known US broker offering a wide range of market assets to trade in. This broker provides a large variety of account types, including individual, joint, trust, friends and family, small business and money manager.
For more information on this broker, read our Interactive Brokers Review.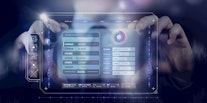 Best Stock Trading Platforms for DAS Trader Pro
Pros
Relatively low trading fees as long as the account balance is above $25,000
Cons
Limited range of market assets
Cost to use DAS Trader Pro: 25fortheweb−onlypackage,rangingupto104 for more advanced packages. The monthly fee is waived should the client generate 499commission.<br>∗∗Minimumdeposit:∗∗30,000 to use SpeedTrader Pro as a day trader
DAS Trader Pro market data: Varies depending on the specifics, from 15to115
Part of Mint Global Markets, SpeedTrader is a well-established DAS Trader Pro broker. It offers competitive pricing in comparison to similarly sized, smaller brokers.
DAS Trader Pro is offered as SpeedTrader Pro. SpeedTrader users can choose from a COR account or an ETC account. SpeedTrader is better suited to day traders who have an advanced level of experience.
Best DAS Trader Pro Broker Overall?
Overall, in our opinion, Interactive Brokers is the best DAS Trader Pro broker. It offers a wider range of marketing assets than its competitors. There is no minimum deposit for the majority of accounts and commission rates are amongst the best for direct access trading.
What Is Direct Access Trading?
Direct access trading enables a trader to buy and sell trading assets such as stocks and currencies directly through a trading exchange with no intermediary involvement. Generally, this is done via a direct access broker.
Also known as direct market access, the first exchange to make this available was NASDAQ but since then many others have followed suit.
Who Is DAS Trader?
Founded in 2006 by Karen Barker-Gentile and Jun Liu, DAS Trader is a trading technology company based in Las Vegas, Nevada.
In addition to DAS Trader Pro, DAS Trader provides several trading-related platforms and mobile apps, and a wide range of market analysis tools and services.
What Needs Does DAS Trader Pro Address?
The main advantage of using DAS Trader Pro is the ability to carry out fast order execution, with no interference from the broker, and key in multiple buy and sell orders in one go.
This is especially important for active day traders because it improves the speed of transactions, hence allowing traders to make more purchases and sales each day.
Just getting started as a day trader or want to find out more? Read Day Trading for Beginners.
What Are the Pros?
DAS Trader Pro offers a wide range of market venues, for instance, stock exchanges, where traders can directly carry out transactions.
The DAS Trader Pro windows and charts are highly customizable to suit your needs and preferences, including the use of hot keys and shortcuts.
There are plenty of linked DAS Trader Pro educational videos on YouTube.
There is a DAS Trader Pro mobile app that provides real-time data.
What Are the Cons?
There is no opportunity to trade through the DAS Trader website itself, only via a compatible broker, most of whom charge a hefty subscription fee. However, volume traders will generally find the monthly fee waived.
What to Consider When Choosing a Broker
We have recommended Interactive Brokers as the best DAS Trader Pro broker, but you should always carry out your own research before signing up.
There are some key factors to consider before making your decision.
Is the Broker Suitably Regulated?
Are they regulated in multiple countries, and who are the regulatory bodies? What financial protection does this regulation offer you?
In the US, financial regulation may be by FINRA and/or the SEC. A broker's website should clearly state whom they are regulated by.
What Trading and Non-Trading Fees Are Charged?
Brokers make their money from a range of trading and non-trading fees charged to their clients. You should always check what fees you will be liable for before you decide to invest with a broker.
Examples of fees include:
Inactivity penalties
Deposit and withdrawal fees
The minimum deposit required to open an account.
If the information is not immediately obvious, ask the broker for details.
Are There Account and Trading Minimums?
Beyond the deposit needed to open an account, is there a minimum amount of capital that you must maintain in your account to keep it open?
Equally, must you have deposited a particular amount of capital before you can carry out certain kinds of trading, such as day trading?
What Markets and Trading Assets Does the Broker Deal In?
If you wish to trade futures or options, there is no sense in signing up with a broker who does not offer these products. Choose a broker who provides the assets that you want to trade.
What Level and Format of Customer Service Does the Broker Offer?
The quality of customer service offered by brokers can vary greatly. Check broker reviews to find out how highly their customer service is rated. A broker may offer a customer service phone line, access by email, or a live chat service on their website.
Customer service may be available 24/7 or only during office hours Monday to Friday. Make sure the broker offers the type of support that suits you best.
Final Thoughts
DAS Trader Pro, with its highly customizable windows and charts, can prove ideal software for day traders who wish to make multiple trades on a rapid, high-volume basis with no middle-person interference.
However, the key to using DAS Trader Pro effectively is choosing the best compatible broker to suit your needs.
WikiJob does not provide tax, investment or financial services and advice. The information is being presented without consideration of the investment objectives, risk tolerance or financial circumstances of any specific investor and might not be suitable for all investors. Past performance is not indicative of future results. Investing involves risk including the possible loss of principal.
---